Long Island, known across the globe for its white-sand beaches, is also rich in agriculture with over 600 working farms, offering a diverse range of seasonal organic produce from apples to summer squash, to pumpkins, corn, and even peppers and mushrooms, among others. Many, like the famed Harbes Family Farm & Vineyard and Sep's Farm, have been family-owned and operated for generations. Long Island's fall harvest and leaf-peeping season are celebrated spectacles that locals yearn for throughout the year. However, Long Island farms can also be enjoyed year-round with spring tulip festivals at Waterdrinker Family Farms & Garden and a Christmas village at Santa's Christmas Tree Farm.
Enjoy a bit of farming and fresh air with the family and discover the many u-pick produce opportunities across Long Island this fall.  
September/October
Apples: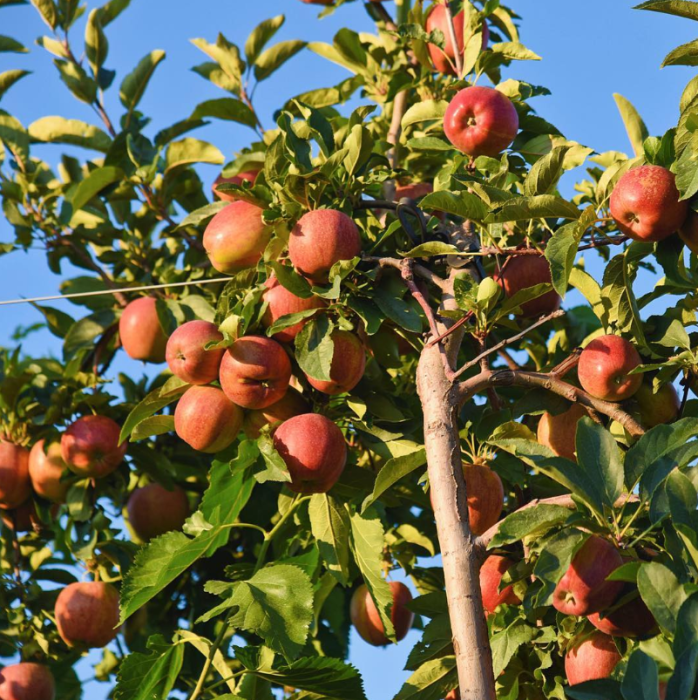 Whether you're a honey crisp and gala type of apple fan, or you like to stick to more of the classics such as Granny Smith and Red Delicious – you'll find them all at various apple orchards across Long Island. Spend a day exploring one of these orchards and pick your favorites right from the tree. Take home a bushel or a peck of them to snack on, bake into a fresh apple pie, or even cook down into sweet applesauce.
North Shore
North Fork
South Fork
Pumpkins: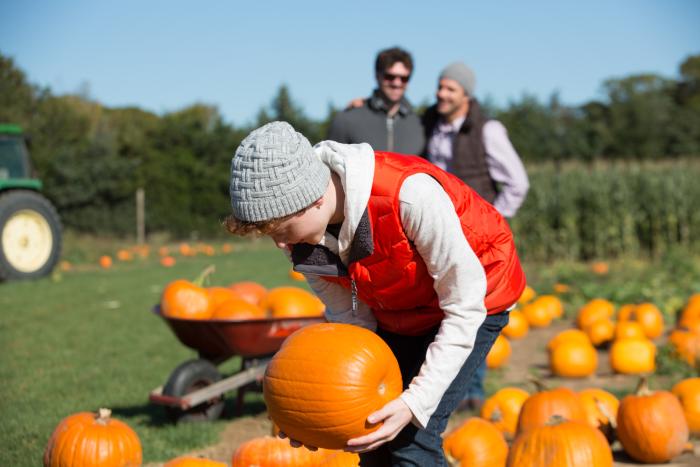 Reenact that famous fall scene from Charlie Brown, or simply pick your own great gourd from one of the large pumpkin field options listed below. Whether searching for the right pumpkin to use as a fall decoration, the perfect future jack-o-lantern, or one to bake into a fresh pumpkin pie, these Long Island farms have got you covered!
North Fork
South Fork
North Shore
South Shore
Mid-Island
Peppers and Tomatoes: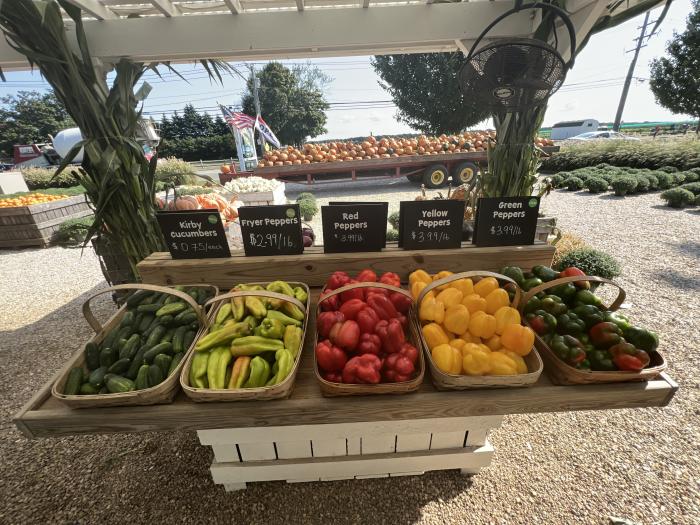 Perfect to add on to your next dinner dish or to support your secret family sauce recipe, these farms have you covered when it comes to peppers and tomatoes!
North Fork
South Fork
Mid-Island
Corn: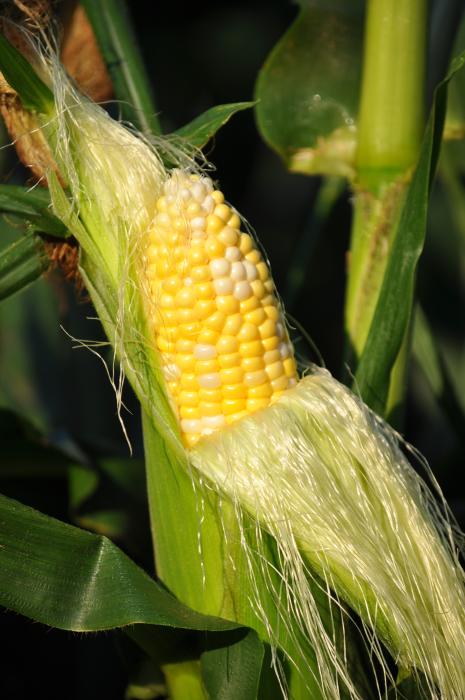 Don't miss your chance to get your hands on one of Long Island's most sought-after fresh produce products: sweet corn! With numerous farms and farm stands all throughout the island's East End, take your pick while enjoying a scenic fall ride out east – here are a few options you'll likely see along the way.
North Fork
South Fork
Late October/November
Cranberries:
This year-round scenic walking trail within Montauk becomes a cranberry seeker's paradise in October and November. A freshwater wetland in the center of the tall dunes holds cranberry plants. Each year, many visitors make a trip to this spot to collect cranberries in preparation for Thanksgiving.
The Walking Dunes (Montauk, NY)
Mushrooms:
Check out the different colors and flavors of various types of mushrooms this fall at Mattituck Mushrooms.
Squash/Gords:
Looking for the quintessential fall squash to bring home? Look no further!