Request Media Access
Images & B-Roll
Content in the Discover Long Island Media Gallery is available to registered users. Once access is approved, you will receive an email with a login link and instructions.
Please review the terms and conditions below and then sign in or register now by clicking here.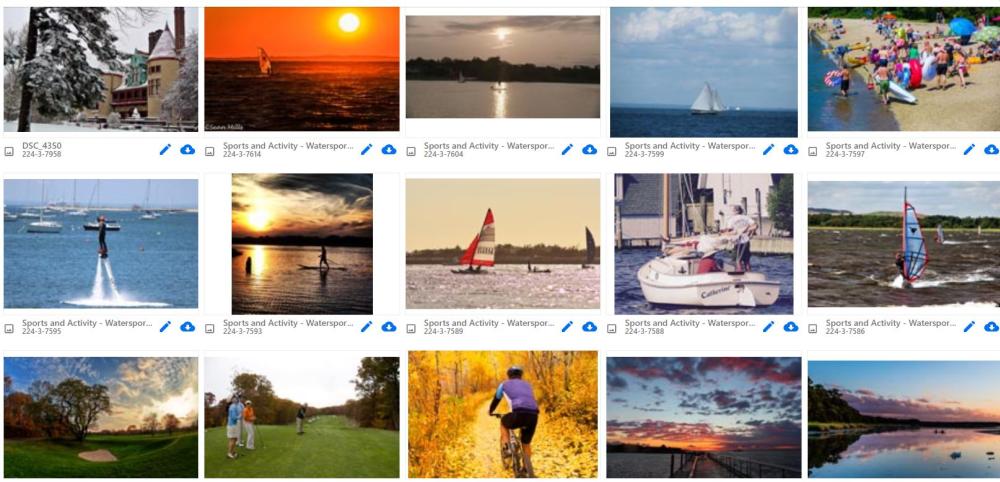 Credits
Unless otherwise noted, all images, video and other content should be credited to: Discover Long Island.
If you need assistance, please contact Discover Long Island's Communications Director, Maggie LaCasse at jruder@discoverlongisland.com or call (631) 951-3900 x 315.
Terms & Conditions
Discover Long Island
Discover Long Island is the official regional organization charged with furthering the $6.1 billion tourism economy. The organization contributes to the economic development and quality of life on Long Island by promoting the region as a world-class destination for visitors, meetings and conventions, trade shows, sporting events and related activities. The assets housed in the Barberstock library are used for the purpose of promoting Long Island as a destination to live, work and play. The digital media and research assets may be used according to the guidelines below and remain the property of Discover Long Island and the originating artist.
Terms of Service
By visiting the Discover Long Island Barberstock library and/or downloading content, you engage in our "Service Agreement" and agree to be bound by the following terms and conditions. These Terms of Service apply to all users of the site, including without limitation users who are browsers, vendors, customers, merchants, and/ or contributors of content. Please read these Terms of Service carefully before accessing or using our website. By accessing or using any part of the site, you agree to be bound by these Terms of Service. If you do not agree to all the Terms of Service of this agreement, then you may not access the website or use any services. Discover Long Island grants permission for one-time use. When at all possible, digital media assets must be credited to Discover Long Island.
User Access
Users are provided with a user ID and password to enable you to access areas of this website. Users are responsible for the maintenance, confidentiality, and security of all passwords related to your User account, and any and all activities that occur under your User account (with or without your permission).
Users are responsible for notifying Barberstock as soon as possible after you obtain or receives knowledge of (a) any unauthorized use of your User Account or password related to your User account, or (b) any other breach of security with respect to your User account. Barberstock may disable your user ID and password at our sole discretion without notice or explanation.
Our assets may be used by:
Travel and trade media
Meeting professionals
Travel representatives
Advertising professionals in contract with Discover Long Island
Discover Long Island partners
Governmental bodies engaged in tourism promotional activities
Our assets may be used for:
Non-commercial use by media, tour operators, travel agents and meeting and event planners to promote Long Island as a destination.
Editorial coverage by travel and trade media.
Sales and marketing campaigns promoting travel to and within Long Island including advertising in the form of: newspaper, magazine, online, tradeshow, print materials, destination brochures, website promotion of Long Island for sporting and meeting events, and blogs.
Discover Long Island partners to enhance digital presence and print collateral with credit always given to Discover Long Island.
Our assets may not be used for:
Any commercial purposes outside of tourism promotion.
Any way that is deceptive, misleading, defamatory, and discriminatory or reflects negatively on Long Island as a region and the Discover Long Island brand.
Production of items for retail, consumer goods, resale goods or illustrations in books.
As fundraisers for causes, charitable organizations and political organizations.
You must not:
Sell, rent or sub-license material from the website; exploit material on this website for a commercial purpose; or edit or otherwise modify any material on the website.
Use this website in any way that causes, or may cause, damage to the website or impairment of the availability or accessibility of the website; or in any way which is unlawful, illegal, fraudulent or harmful, or in connection with any unlawful, illegal, fraudulent or harmful purpose or activity.
Use this website to copy, store, host, transmit, send, use, publish or distribute any material which consists of (or is linked to) any spyware, computer virus, Trojan horse, worm, keystroke logger, rootkit or other malicious computer software.
Conduct any systematic or automated data collection activities (including without limitation scraping, data mining, data extraction and data harvesting) on or in relation to this website without Barberstock's express written consent.
Failure to comply with photo use policies may result in fees and/or punitive damages as assessed by Discover Long Island and/or photographer(s). For further information or for any questions, please contact jruder@discoverlongisland.com