Walkable Downtowns
Stroll along charming waterfront views and quaint nautical style scenery when you stop at these historical downtowns.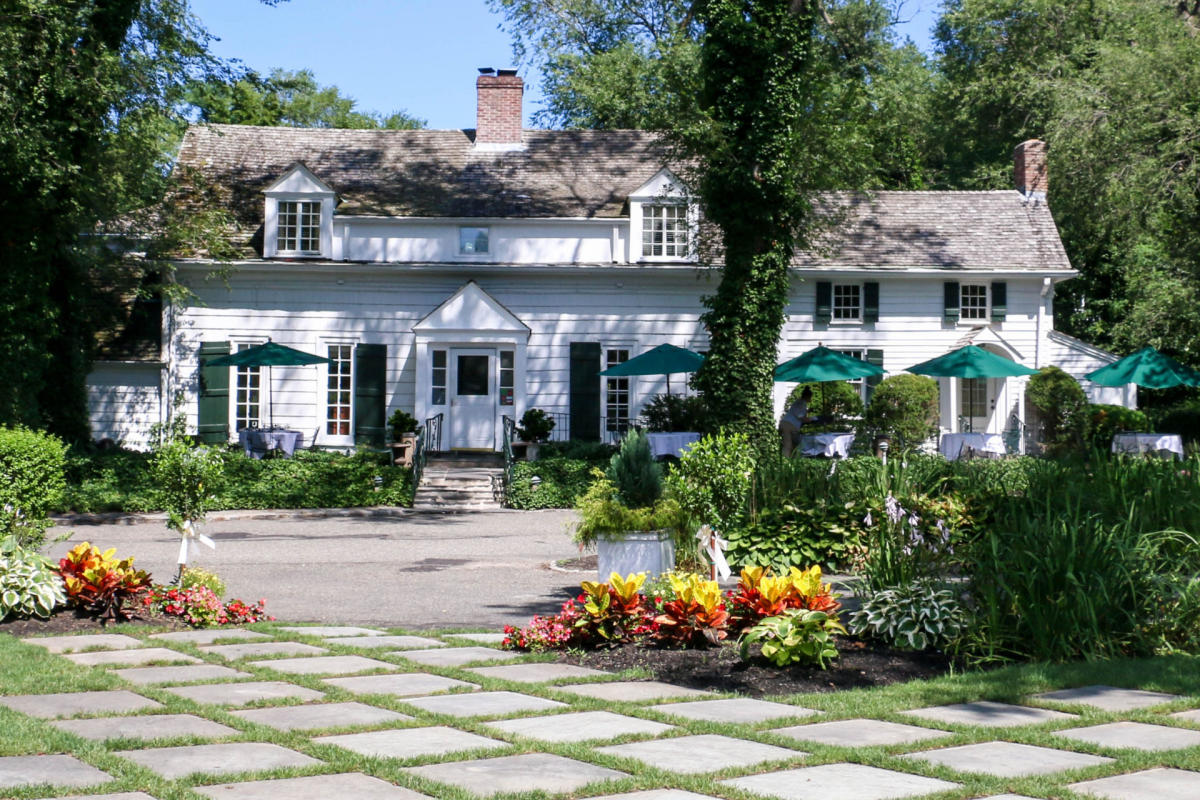 Discover the New England Style
Stony Brook Village
Visitors will be transported back in time as they walk from the LIRR station to Stony Brook Village, a waterfront shopping district in a Colonial New England setting complete with white clapboard buildings. Fun fact: Stony Brook was the epicenter The Culper Spy Ring during the American Revolution, made famous by AMC's hit drama TURN. President George Washington traveled to the area in 1790 by horse-drawn carriage to thank Long Island supporters and the spy ring for their help in winning the war. Stay overnight at the historic Three Village Inn built in 1751 which has six cottages named after Revolutionary War spies that overlook the harbor. While here, visitors can tour the Stony Brook Grist Mill used by farmers throughout the 18th – 20th centuries.  Grab a kayak from Stony Brook Harbor Kayak and Paddle Board rentals for a unique water tour of the historic mills. For a hands-on activity, Stony Brook Chocolate offers workshops for customers to make seasonal artisanal chocolate creations. Check out the The Jazz Loft for some after dinner entertainment. To explore what's beyond the village car-free, Stony Brookside Bed & Bike Inn offers complimentary bikes to all their guests.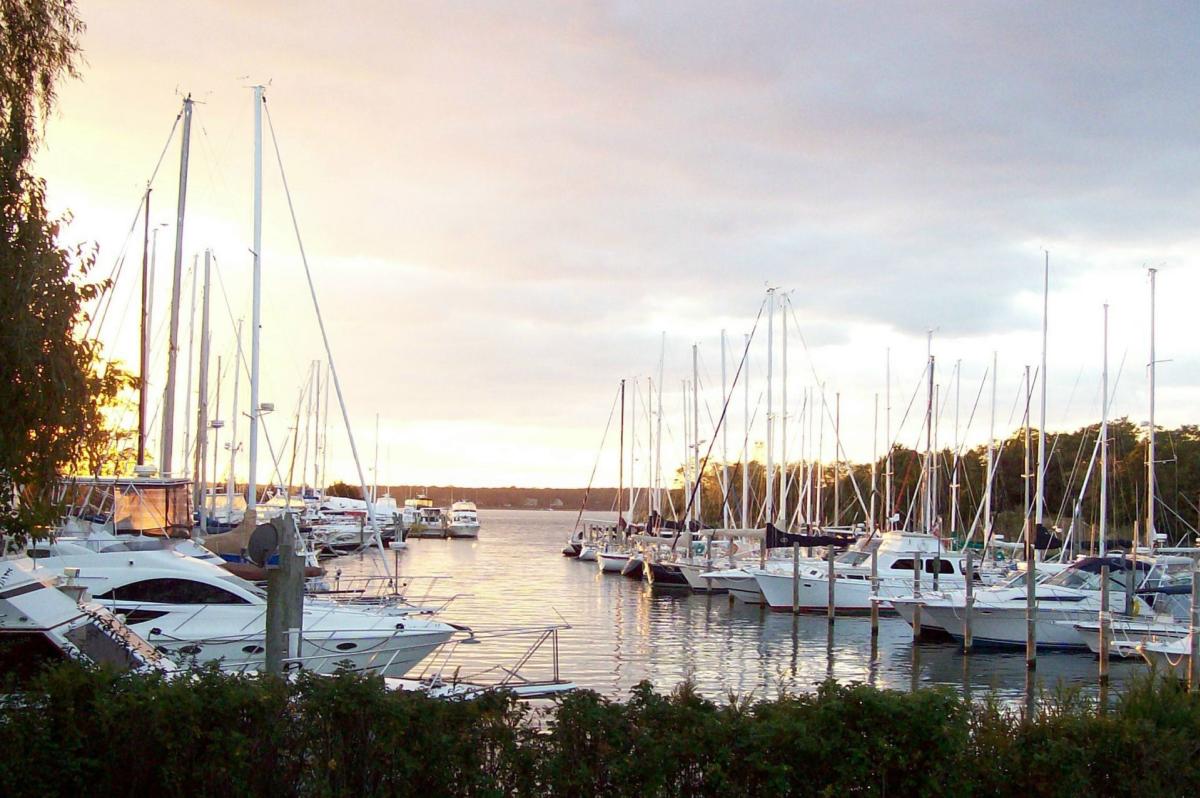 Experience the Seaside Charm of
Port Jefferson
Throughout this walkable village right off the LIRR, the salty sea breeze fills boutiques, wine glasses chime from open-air bistros and the marina sunset greets families as they stroll by Ralph's ice cream parlor. Stay overnight at Danford's Hotel & Marina – the nautical New England style retreat has waterfront views of the Long Island Sound and dockside dinning. There is much to explore in this coastal gem. Take a photo with Long Island's angel wings, build a wooden boat at the Bayles Boat Shop or take a serene outdoor Instagrammable walk at the McAllister Park Pirate's Cove. Dinner options are as diverse as Long Island's landscape and include traditional East Coast eats at PJ's Lobster House, SaGhar for Indian cuisine with a Western twist, Prohibition Kitchen for a New American menu in a trendy atmosphere and more. Don't miss Roots Kava Bar for a custom blend and ancient rituals.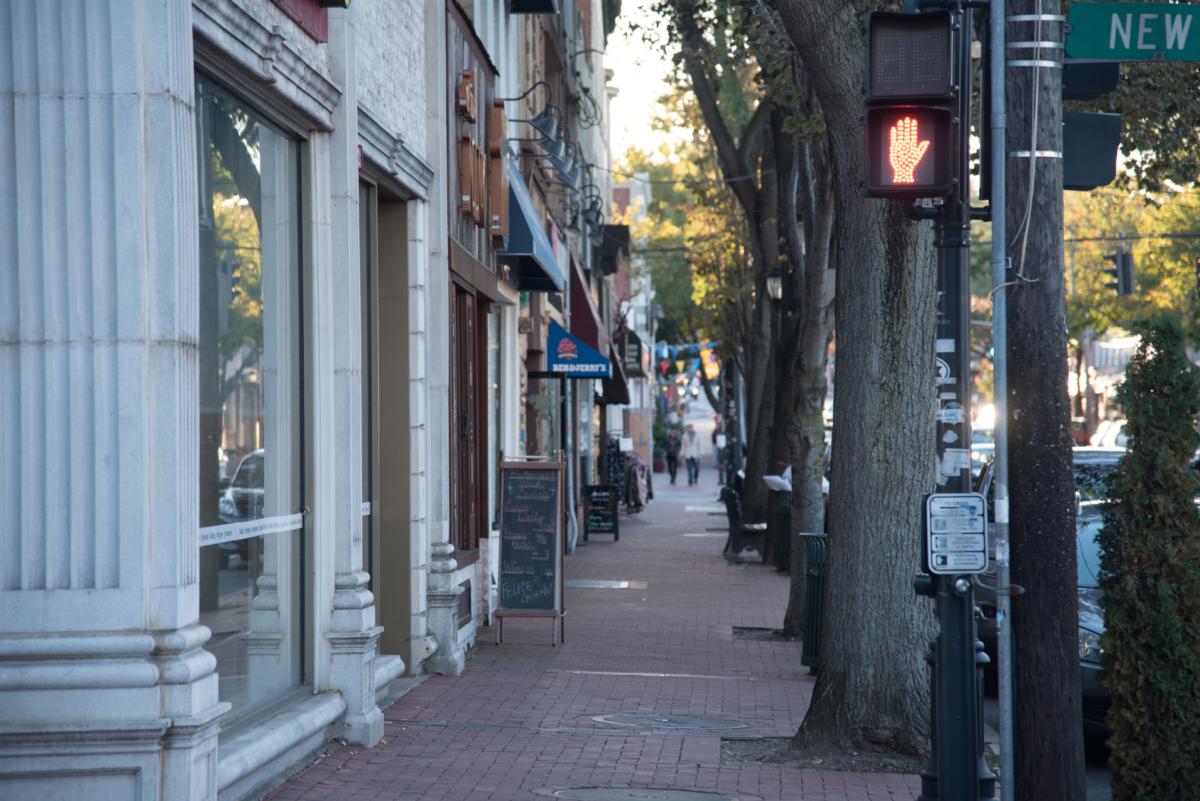 Explore Huntington Village, a little microcosm of Manhattan
The area where British troops camped following the Battle of Long Island during the American Revolutionary War is today one of the most popular cultural meccas on Long Island. Named by USA Today as one of the best places to view fall foliage, Huntington also boasts a chic downtown with harbor front dining at Prime, local brews from Six Harbor Brewing Co., live entertainment at the nationally acclaimed venue the Paramount, and culture exhibitions inside the Heckscher Museum of Art which showcases more than 2,500 pieces of American and European artwork dating back to 1534. Revive Health Studio is the place to go for boutique skincare and holistic services like TuneBed sessions or Red-Light Therapy. The Hilton Inn and Suites Downtown Huntington opening this spring is located directly on main St. and walking distance from beloved attractions.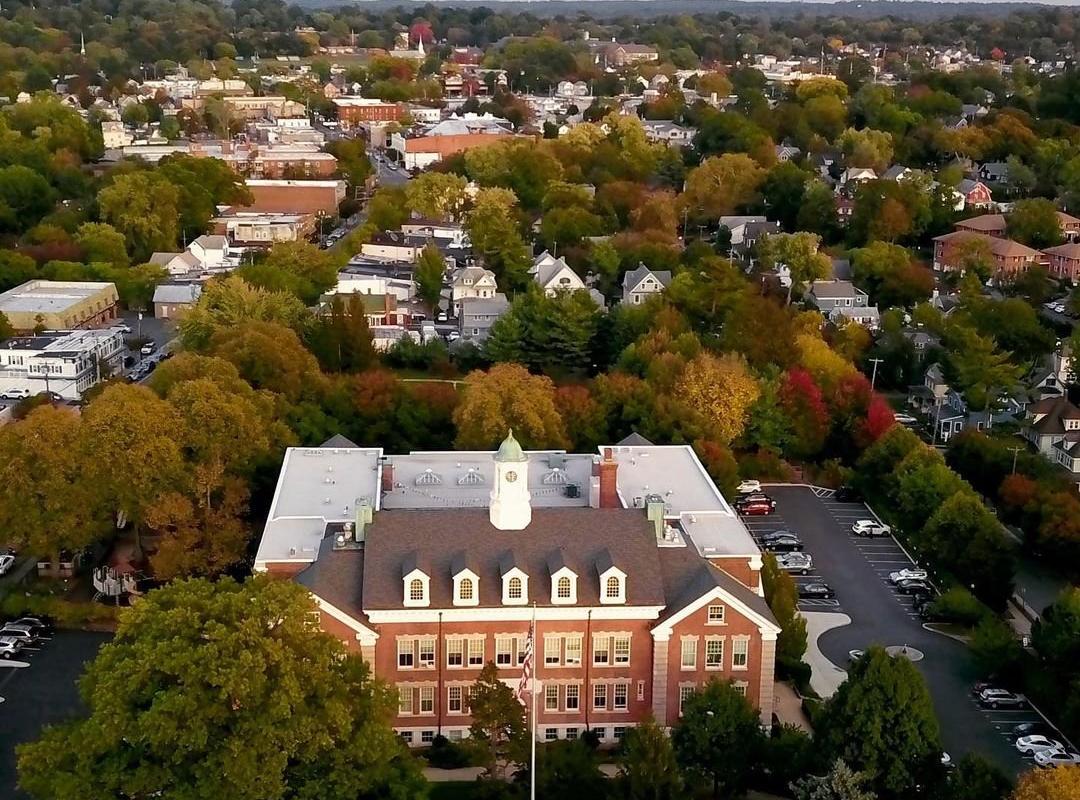 Port Washington: Easily Accessible by Train or Boat
Step off the LIRR platform into a restaurant-ladden historic, waterfront destination where history, luxury and serenity intertwine. Reserve a party yacht with Long Island Boat Rentals and take a private tour of Long Island's North Shore and iconic Manhattan landmarks like the Statue of Liberty. Stop by the Port Salt Cave for a little R&R before heading to a live performance at Landmark on Main Street Theatre. The intimate six-room boutique hotel, Fathoms Hotel & Marina is conveniently located at the end of the Main Street strip.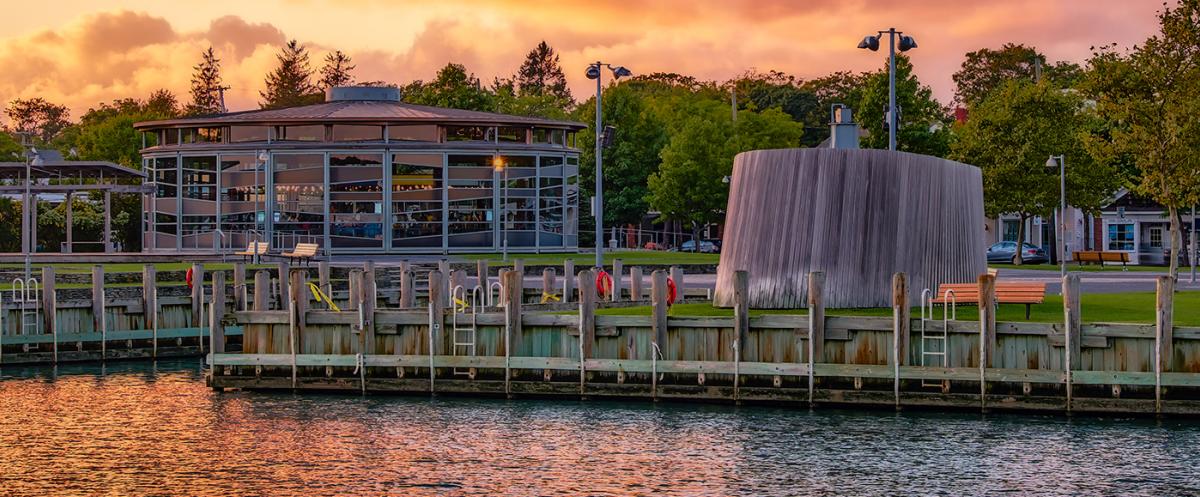 Greenport: Named by Forbes as One of the 11 Prettiest Towns in America
Located at the tip of Long Island's North Fork and right off the last stop of the LIRR's Greenport Branch the walkable harbor front village of Greenport, an adorable historic district and marina filled with live music, charming, vintage boutiques, and restaurants with outdoor terraces.  Its close proximity to Long Island Wine Country and farmland makes Greenport a visitor favorite. Grab a lobster roll at Claudio's, a staple of Long Island summers and relax with a fresh brew at Greenport Harbor Brewing housed in the town's original firehouse before a walk around Mitchell Park, where kids can take a spin on a 100-year-old carousel (there's also ice skating in the park in winter) or learn about the rich maritime heritage of Long Island's East End at the East End Seaport Museum. Chic boutique hotel, The Menhaden, offers complimentary bicycles and shuttle services for its guests with its exclusive Moke. Guests must arrange for rides in the Moke and can do so by speaking with the hotel's concierge.
Head to Riverhead for Family Fun & Local Brews
A bustling downtown is met with easy access to The Forks and the mid-island region in Riverhead. Within walking distance of the LIRR station visitors will find an array of amenities inclusive of family-friendly activities, watersports, brewery experiences, there's even something for the history buffs. Stop by the Long Island Aquarium for hands-on learning about local and world marine life.  The fully operational distillery at Montauk Distilling Co. and near dozen breweries located on the Riverhead Ale Trail welcome visitors to tour its site, enjoy its tasting room, and shop for locally made products in its store. The Hotel Indigo East End can provide guests with free shuttle services, on-site dinner & drinks, as well as posh rooms and décor.