Download the MTA LIRR TrainTime App
All you need to know about the LIRR's transit hubs: Penn Station, Grand Central Station, and Moynihan Hall.

Completely re-designed with new features that includes geo-location of where your train is at in the exact moment, purchase of e-tickets, view train capacities and where it will stop to position yourself to find a seat before the train arrives, sign up for notifications to be notified when the train is arriving and on which track, share and send the train location with a friend.
For more details, click here.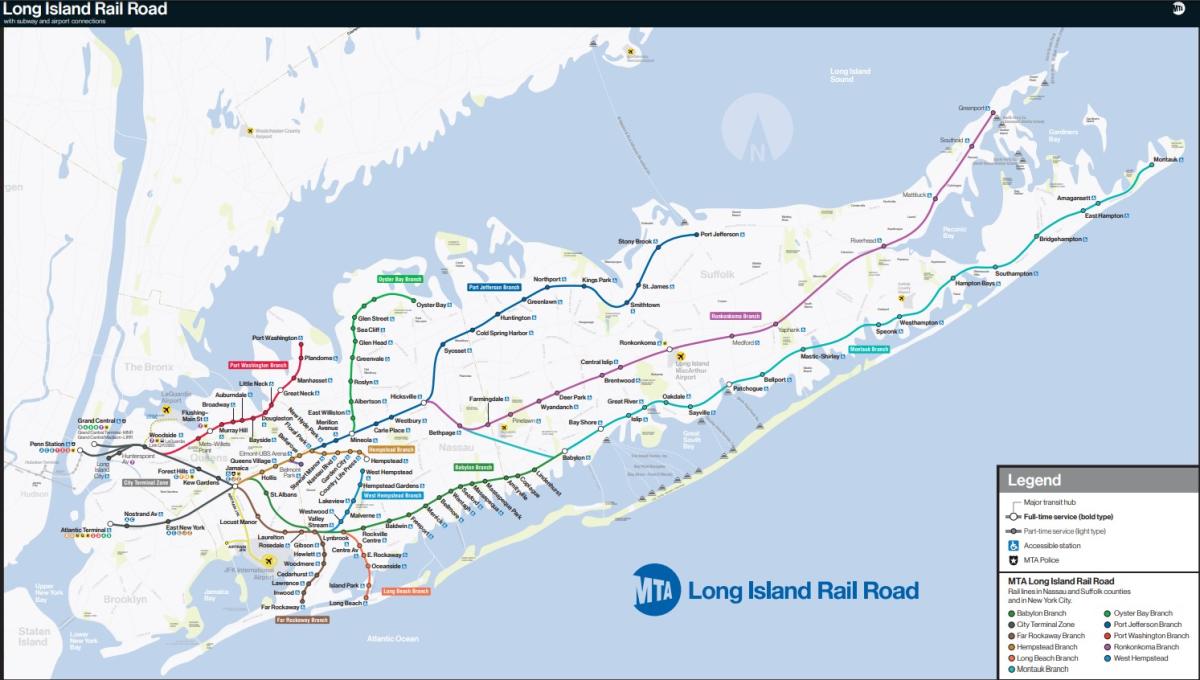 Click here to view the LIRR Map.
Moynihan Train Hall: A New, World-Class Transit Hub – Now Open
Moynihan Train Hall is now open to the public, expanding Penn Station across 8th Avenue, between 31st and 33rd streets, into the historic James A. Farley Post Office Building. For more information, click here. Moynihan Train Hall will transform the travel experience for LIRR customers, offering direct access to Tracks 13-16, with access to Tracks 17-21 available via the adjacent West End Concourse. Additional amenities include a ticket office, customer service office, and ticket machines. Customers in need of mobility assistance will be able to access LIRR Care from Moynihan Train Hall.