Famed Regions
Travel to Long Island's hot spot destinations including Montauk, the Hamptons, and the Long Island Wine Country.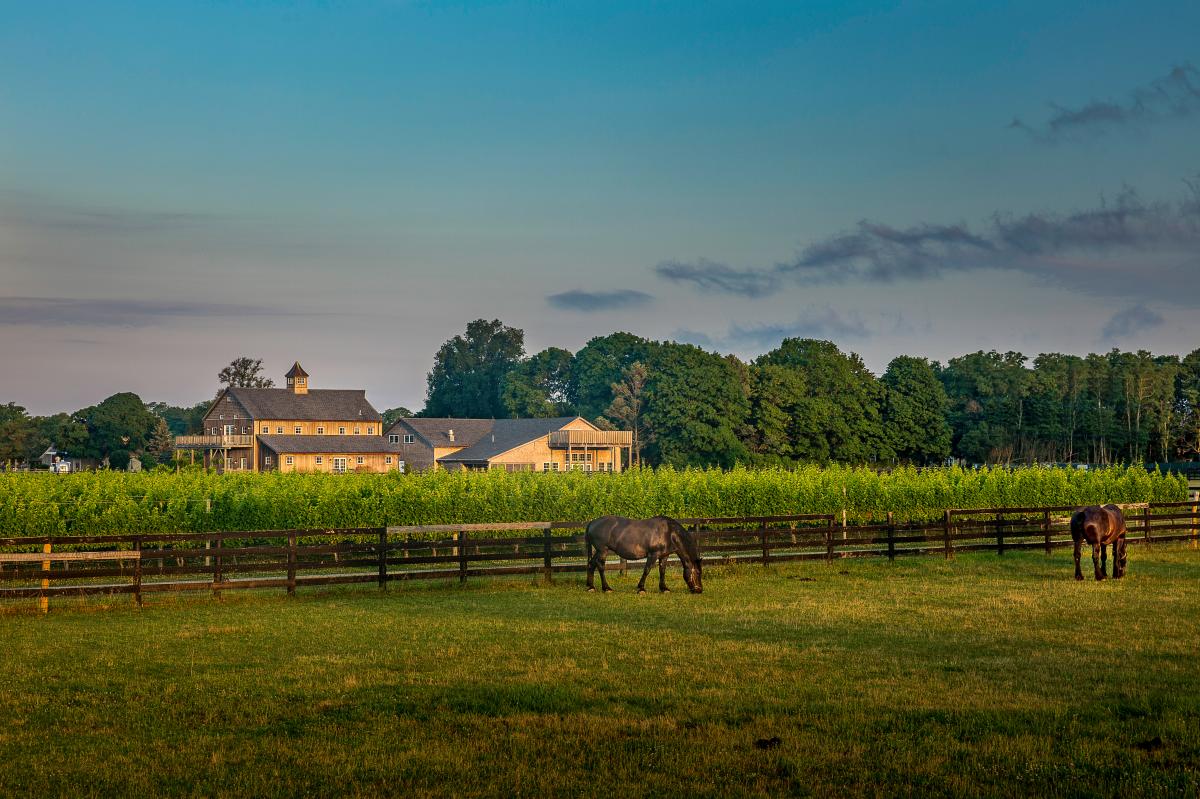 Known as the celebrity paradise with boutique shops and beautiful beaches. Keep your eyes open and you might catch a glimpse of your favorite star shopping, dining around town or lounging on the world-renowned beaches.
Take the train to multiple stations in the Hamptons including Westhampton, Hampton Bays, Southampton, Bridgehampton, East Hampton and Amagansett.
Take the train to Southampton Station for service to Coopers Beach and the Parrish Art Museum. Stay overnight at the 1708 House.
Take the train to East Hampton Station for service to East Hampton Main Beach and shopping on Main Street. Stay overnight at The Baker House.
The country roads of Long Island's North Fork are lined with vast stretches of farm stands and wineries. Rated by Wine Enthusiast as one of the 'Top 10 Wine Regions' in the world, the iconic region is now home to more than 60 vineyards and dozens of craft breweries and distilleries.
Brand new for 2022,  MTA Away has launched a Long Island Wine Country tour featuring a little bit of wine and a whole lot of local flavor! The fun begins when you board the LIRR Escorted Tour bus at the LIRR's West Hampton Station and stop at a local farm stand (time permitting) on the way to Pindar Vineyards, to experience a Cupcake & Wine pairing.
Next on your tour, we'll take you to the waterfront village of Port Jefferson, where you can take in the harbor views, walk to a microbrewery, indulge in some homemade local ice cream, or visit an art gallery — all situated in a picturesque, historic village setting.
Still thirsty for more? Hop on the tour bus to your final destination — the village of Patchogue. Here you can visit Brickhouse Brewery, Long Island's oldest brewery and restaurant, Blue Point Brewing Company, and so much more. Explore Patchogue for as long as you'd like, as the Patchogue LIRR train station is within walking distance from Main Street (be sure to check for train schedule information).
For more information on this Getaway package, visit https://away.mta.info/
Famed Long Island's, 'The End', explore the surf driven hamlet of Montauk.