Restaurants in Suffolk County
A Locally Sourced Global Dining Experience
With hundreds of superb epicurean establishments, your culinary cup is overflowing with tasty choices in Suffolk County. Surrounded by four major bodies of water, this centuries-old county has a heritage of farm-to-market agriculture, excellent wineries and daily catches of freshwater and ocean seafood.
For a global dining experience, whet your appetite here in fish shacks and bagel shops, sports and beach bars, family-owned pizzerias, four-star restaurants and ethnic eateries serving Mexican, French, Pan-Asian, Italian, India, American, vegan and fusion fare.
Embark on your epicurean adventure in Suffolk County today and discover world-class wines from our local wineries and restaurants serving expertly prepared fresh, local cuisine. Use the search buttons below to find a great place to eat, and be sure to plan a visit during Long Island Restaurant Week – held in the spring and the fall.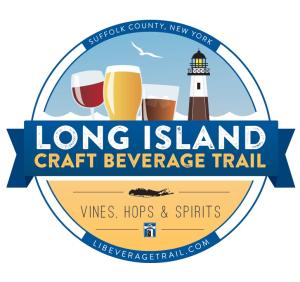 The top Long Island restaurants can be found in Suffolk County, where the word "fresh" takes on a different meaning. Here, the menu's 'catch of the day' was likely hauled in that morning from the waters off our Island shores, prepared and served with vegetables – picked from a nearby farm – seasoned with herbs from the garden then paired with a Pinot Grigio from a vineyard just down the road.
For those who enjoy finely-crafted beverages, Suffolk County, New York is paradise. With over a dozen Long Island brewery operations, fifty wineries and even a distillery that uses locally-grown potatoes, you're sure to find your drink of choice (or even a new favorite) here in Suffolk County. See our Interactive Long Island Craft Beverage Trail Map.
And that's not just at the top Long Island restaurants–much of the dining culture here in Suffolk County revolves around locally-sourced, farm- and ocean-to-table meals that are the freshest you can eat at any price.
While here you'll breathe in the sweet and salty East Coast air, find local ingredients at our farm stands and sip the latest vintage at our wineries. Whether it's a sophisticated seafood shack, Italian bistro, American steakhouse or sushi bar– you're sure to find your favorite cuisine at the perfect restaurant to satisfy your curious palate.
Find an abundance of great information about Suffolk County restaurants, fun food festivals and  events,pick-your-own farms, wineries, breweries and more, then start planning your next delicious food vacation!
Long Island was also named one of the Top Ten Wine Regions in the World, and has two beaches ranked number one on Dr. Beach's Top Ten Beaches list.
Discover the many flavors of Suffolk County, New York. Embark on your culinary adventure at any of the great Long Island restaurants, farms or wineries.