From holiday concerts at our music halls to the traditional holiday plays at local downtown theaters, and pop-up holiday shops, there are a lot of holiday events and festivities to get you in the holiday mood on Long Island. Long Island's Gold Coast mansions also reflect the season with stunning holiday decorations and tours that bring back the feel of Long Island's gilded era. And our parks, including most state parks, and our downtown villages come to life with festive events that usually feature a visit from Santa Claus. And of course, events like the Dickens Festival in Port Jefferson and the Flying Santa at Fire Island Lighthouse always draw a crowd.
Magical Holiday Events on Long Island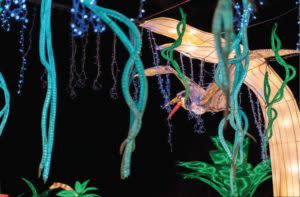 From now through January 9, 2022, art appreciators will want to head on over to the Nassau County Art Museum (1 Museum Drive in Roslyn Harbor) for NYC Winter Lantern Festival's first visually immersive drive-thru experience! Cruise through over 20 acres of vivid handmade lanterns, projection mapping, and holiday lights in this unforgettable luminescent event. Tickets are required ($34.99-$59.99 per car) in advance, please see the Nassau County Art Museum website for ticket reservations or more information.
Event dates: October 22nd to January 9th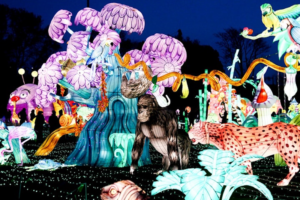 Starting Friday, November 12th, the LuminoCity Festival will light up Whitney Pond Park (133 Valley Rd. in Manhasset) with its extravagant display of magical holiday decorations and lights. This is the first time ever that Lumi and the team will be set up on Long Island and the theme of this year's event is "Shine Again!". Tickets ($27 per person) are needed in advance and are limited, so if you want to experience this fantasy-filled immersive wonderland, visit the LuminoCity Festival website ASAP.
Event dates: November 12th to January 9th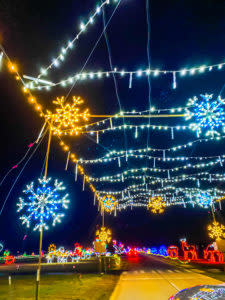 That's right! If it is a drive-through spectacle you seek, the Jones Beach Holiday Light Spectacular has exactly what you're looking for. All it takes is one ticket per car ($15 during the early bird presale, $60 per car thereafter) so go on and pack the whole family inside and take a trip through the holiday village. The tour had been a fantastic tradition for years before taking its break, and I can only hope that locals and tourists are as excited about its return as we are here at Discover Long Island.
Event dates: November 19th to January 2nd

For the first time ever, Lightswitch (a collective of internationally-recognized lighting, media, and visual designers) is hosting Shimmering Solstice–a seasonal sensation of sights and sounds! Guests will be enchanted as they walk the beautifully lit up paths of Old Westbury Gardens (71 Old Westbury Rd., Old Westbury) that lead through the world-famous Walled Garden, Rose Garden, South Lawn, and Allée. For the finale, a spectacular projection show will be displayed onto the south face of the Westbury House. This is more than just an impressive light show, it's a winter festival where guests can enjoy a menu of festive food and drinks, set to a magical playlist and dazzling lights. Tickets (prices range from $16.95-$32.95) are required for entry and it's recommended you get them in advance by visiting the Shimmering Solstice site.
Event dates: November 20th-January 9th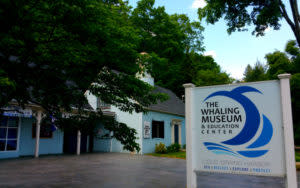 This year, the Whaling Museum (301 Main St., Cold Spring Harbor) encourages Long Islanders to explore the importance of oil through the ages, from whale oil to olive oil! Compare historic oil lanterns in the museum's collection, and get creative designing a tiled mosaic menorah to light up your home this holiday!
Event dates: November 21st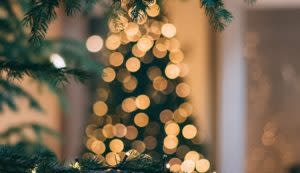 Enjoy delightful decorations, meet Santa in the barn, or play a lawn game with one of his helpers at the Southold Historical Museum's (55200 Main Rd, Southold) tree lighting event. Guests can also watch carpentry, blacksmith, basket weaving, print shop, and fiber arts demonstrations or tour the historic buildings including the 18th Century Thomas Moore House and the Victorian Ann Currie-Bell House. There will be live music throughout the event, light refreshments and small gifts will be available for purchase. The tree-lighting is at 5:00.
Event date: November 26th, 3:00 p.m. to 6:00 p.m.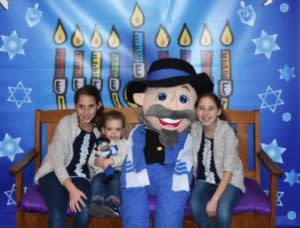 Head to White Post Farms (250 Old Country Rd., Melville 11747) to take a picture with a life-size Mensch on a Bench and enjoy the other seasonal offerings the location has in store.
Event dates: Weekends from November 26th-December 19th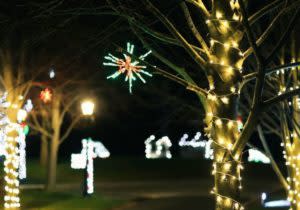 Begin your holiday season where Hollywood stars and European royalty dined with members of one of America's most famous families; at the Bright Lights festival at Vanderbilt Museum (180 Little Neck Rd., Centerport). From November 28th through December 20th, the museum and planetarium will transform itself into a winter wonderland complete with holiday lights, decorations and other themed displays, seasonal snacks, live music, and of course, a magical appearance made by Santa and his helpers.
Event dates: November 28th-December 20th
Huntington Holiday Spectacular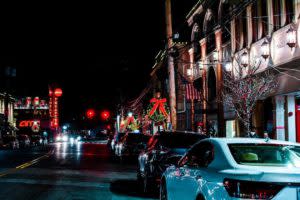 Long Island's downtown villages come to life with holiday tree lightings, caroling, and other events to celebrate the season this time of year. Huntington village lights up with illuminated displays, decorations, and music. Every day from November 27th through January 2, businesses on Wall St. in Huntington will help turn the town into a winter wonderland and offer shoppers the chance to score some seriously sweet deals.
Event dates: November 27th-January 2nd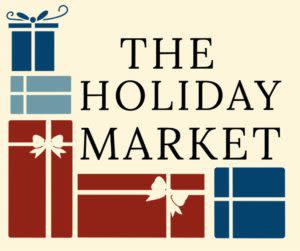 The Gallery North's Holiday Market (90 N. Country Rd, Setauket) is the place to be if you're looking to fill your holiday gift quota. Here, the works of local artists, musicians, eateries, and other Long Island artisans will be on display and available for purchase. Shoppers will find a diverse selection of affordable and exciting, original paintings, prints, photography, ceramics, pottery, woodwork, glassware, artisan-created jewelry, handmade crafts, decorations, clothing, and so much more.
Event dates: November 27th, December 4th, December 11th, December 18th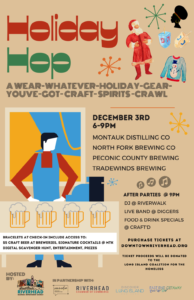 Get into the spirit of giving with a holiday-themed bar crawl that benefits the Long Island Coalition for the Homeless. Join Montauk Distilling Co., North Fork Brewing Company, Tradewinds Brewing, and Peconic County Brewery on December 3rd for craft beverages, food, live music, and holiday costumes. Participants are encouraged to deck the halls in whatever holiday garb they have (ugly sweaters, costumes, etc.) for this feel-good event that does good too. Tickets are required and can be purchased online through the Downtown Riverhead BID site, ticket purchases include a signature cocktail at Montauk Distilling Co., raffle entry, access to a digital scavenger hunt, live entertainment, and admission to the after parties. All ticket proceeds will be donated to the Long Island Coalition for the Homeless.
Event dates: December 3rd

For over 40 years, Three Village Historical Society has welcomed the holidays with cheery candlelit tours of delightfully decorated buildings. This year, the "Along the Brook" will tour four homes in Stony Brook that were expertly decorated by local designers and three additional public buildings that have been decked out in décor. Ticket prices start at $40 per person and if you'd like to enjoy the breakfast reception (separate ticket required for entry) you will need proof of COVID-19 vaccination. Proof of vaccination is not required for the tours, but masks must be worn throughout the entirety of the tour regardless of vaccination status. This sensational seasonal event also doubles as The Historical Society's largest fundraiser of the year, so you can rest easy knowing your entry fee is going towards funding the public educational programs offered by the Society in addition to the operating and maintenance costs of its 18th century home in Setauket.
Event dates: December 3rd-4th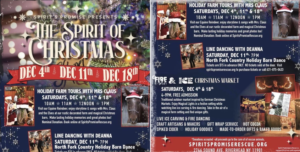 Spirit's Promise Equine Rescue (2746 Sound Ave, Riverhead 1190) is also hosting a holiday pop-up event, complete with holiday farm tours, read aloud story sessions with Mrs. Claus and the Elves, country line dancing, and two very special nighttime Fire & Ice Christmas markets.
Event dates:  December 4th, 11th, and 18th
Also getting in on the seasonal shopping fun is the Southold Historical Museum which is hosting its Holiday Fair at the Peconic Lane Community Center (1170 Peconic Ln., Peconic) on December 4th. Here, guests will find unique holiday gifts from local vendors as well as a bake sale, an auction, and free photos with Santa.
Event dates: December 4th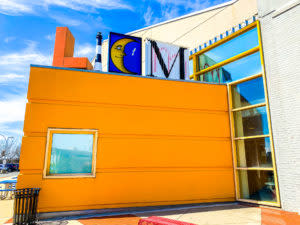 As a part of their Winterfest, the Long Island High School for the Arts is putting on a live theatrical production of "A Hanukkah Story" at the Long Island Children's Museum Theater. This family-friendly performance begins at 11:30 a.m. and will run for about an hour, leaving you plenty of time to explore the museum that afternoon. For admission and ticket information, please visit the Long Island Children's Museum website or call (516) 224-5800.
Event dates: December 5th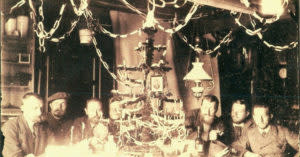 Join experts at The Whaling Museum (301 Main St., Cold Spring Harbor) to discuss how whalers at sea celebrated Christmas. Find out what a 19th-century American whaler could expect while away from home in this presentation that features a variety of quotes, images, and diary entries. The event is free but donations are appreciated.
Event dates: December 9th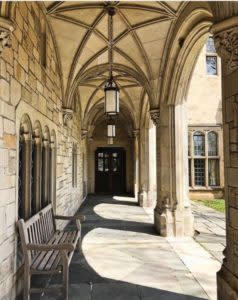 If you love to reminisce about the glamour of turn-of-the-century America, come to Coe Hall's (1395 Planting Fields Road Jericho Tpke., Oyster Bay) Home for the Holidays event taking place the weekends of Dec. 9th-12th and Dec. 16th-19th. The celebration will have you mesmerized by extraordinary holiday decorations, a roaring fireplace, live jazz performances, and enough hot cocoa to soothe the soul.
Event dates: Dec. 9th-12th and Dec. 16th-19th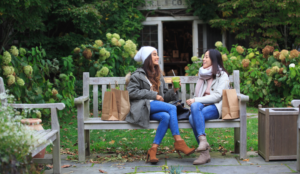 On December 3rd, Babylon Village's Old Fashioned Night of Holiday Shopping returns for another season. Join community members for a night of street vendors and holiday deals all throughout the village. This is the perfect time to get your holiday shopping done and support small businesses in the process! Babylon Village will also be hosting a Gingerbread Contest the weekend of December 11th-13th, if you're interested in showcasing your talent contact the Babylon Chamber of Commerce for more information.
Event dates: December 11th-13th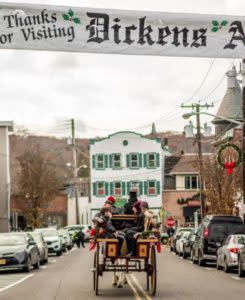 And not to be missed, the Charles Dickens 23rd Annual Festival happening the first weekend of December when the Village of Port Jefferson magically transforms into the Dickensian era with streets filled with roaming characters such as Father Christmas, Dickens Mayor, Scrooge, the Town Crier, and the beloved chimney sweeps. To celebrate the cherished tradition, the joy-filled weekend of December 4–5, 2021, Santa will be at Danford's for brunch and the festival will be bigger than ever. There will be live performances, theatrical presentations, artisan vendors, and the eye-catching Festival of Trees.
Event dates: December 4th-5th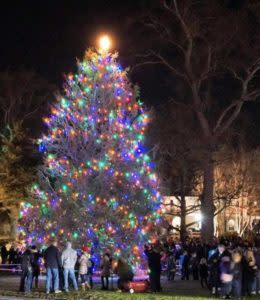 Those looking for a terrific tree lighting ceremony should join the Ward Melville Heritage Organization (WMHO) in its celebration of the 42nd Annual Holiday Festival! Guests can vote for their favorite tree in the 42nd Annual Holiday Tree Competition; enjoy live puppet shows and songs by carolers, meet with Santa, for admire the Holiday Train Display at Wiggs Opticians. The tree lighting will take place at 5:30 pm on the Village Green (111 Main St., Stony Brook).
Event dates: December 5th
The events are open to the public and most attractions are free of charge, so everyone–from the very young to the young at heart can join in the fun. Make sure to tag #DiscoverLongIsland on your posts so we can join in on your holiday jubilee!
For more winter activities and family-friendly fun, click here.