June marks Pride Month – a celebration of LGBTQ+ communities, contributions, and history - with Long Island playing host to a slate of spectacular Pride events across the region, including many on Fire Island: the most iconic LGBTQ+ haven and vacation destination.
Visitors and residents of Long Island certainly don't have to trek to New York City for a spectacular Pride Parade.  A variety of downtowns villages are hosting their own Pride Festivals complete with drag shows, live music and entertainment, illuminating rainbow lanterns, amateur golf tournaments, and so much more!
For a diverse list of fabulous Pride Month events happening on Long Island, continue reading.
Pride Events + Celebrations on Long Island
Head to Planting Fields for a glamorous gala & its first-ever Pride Festival (Oyster Bay)
The second Saturday in June marks the first-ever Pride Festival at Planting Fields—the 409-acre estate will be packed with local vendors, live performances, self-guided tours of the mansion, crafts, yoga classes, and two panel discussions: "Finding and Sharing a Queer History" and "Creating Queer Community and Resource Building." The foundation is commemorating the event with a big bash the night before. The "Gay in the Gilded Age Party" is sure to be a legendary celebration—with live music, dancing, and cocktails in the historic estate, Coe Hall.
Event dates: June 10 (Gay in the Gilded Age Party) and June 11 (Pride Festival)
Cheers to love at Terra Vite's Sunday Funday Pride Festival (Jamesport)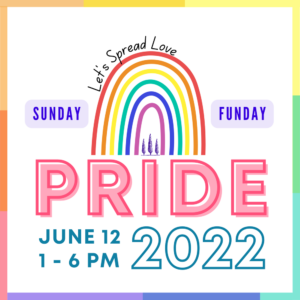 This beloved North Fork Vineyard is bringing you a fun filled festival to celebrate Pride Sunday! Terra Vite has invited a bunch of local vendors, artists, and entertainers to its winery on June 12th to bring this festival to life with great wine, local brews, treats, a Euphoria-themed makeup station, jumbo lawn games, raffles, live music, yoga and ZUMBA classes, and more! Tickets are required and on sale now ($85 per person)—each ticket includes: two complimentary drinks, samples of local beer and light bites, and access to all the other fun festival activities. A portion of the proceeds from the event will be donated to the LGBT Network of Long Island.
Event date: June 12 from 1 p.m. to 6 p.m.
Take a Keith Haring-Inspired art class (Oakdale)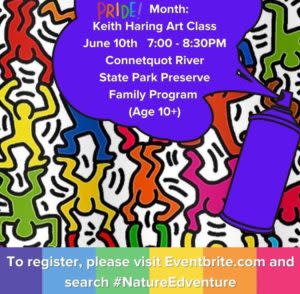 Using a unique combination of black, white, and primary colors, legendary queer artist Keith Haring created a visual language with his street art, sculptures, and paintings. The NYS Parks Long Island Environmental Education at Connetquot River State Parks invites guests to create their own Keith Haring inspired work of art in this one-of-a-kind workshop for those ages 10 and up. The park is also hosting a separate beginner-friendly color science course later in the month, information on that can be found here.
Event date: June 10 from 7 p.m. to 8:30 p.m.
Join Drag Queens on the farm for a fabulous family-friendly Pride Festival (Yaphank)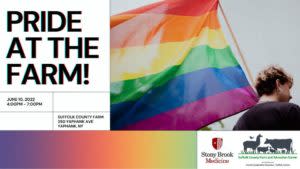 Slather on your body glitter and get your camera ready because the Suffolk County Farm and Education Center is hosting a sensational Pride Festival at the farm in Yaphank! This child-friendly event includes a Drag Queen Storytime, rainbow-themed treats, music, arts & crafts, breezy wagon rides around the farm, and of course, tons of farm animals to visit and interact with. The event is free, but registration is required.
Event date: June 10 from 4 p.m. to 7 p.m.
Catch sensational live performances from a diverse line-up of drag celebrities at Pride After Dark—Long Island's biggest Pride party (Garden City)
Hosted by Pride for Youth, Long Island's biggest Pride party will be celebrating with live performances from some of New York's most glamorous drag queens at HOF USA (located on the Hofstra campus). Join Frida Cox, Oliver Herface, Jessica Rose, and more as they tear up the stage with drama and grace. The event is intended for those ages 13 to 30.
Event date: June 11 from 6 p.m. to 11p.m.
Head to United Skates and glide with the community at Pride Night (Seaford)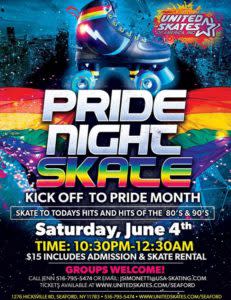 Long Island's most popular indoor roller-skating rink is pumping up the jams for the '80s and '90s for its Pride Night Skate & Dance Party. The late-night skate session invites all to come and show off their moves and celebrate love during this one-of-a-kind exhilarating event. Tickets are required ($15 per person and includes a skate rental) and are on sale now.
Event date: June 4 from 10:30 p.m. to 12:30 a.m.
Catch a live performance of the "queer adaptation" of Being Earnest (Westbury)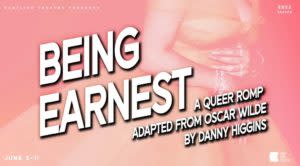 The "queer adaptation" of Oscar Wilde's "The Importance of Being Earnest" will be performed live by the nonprofit theater company EastLine Theatre at the Westbury Arts Council from June 3rd to June 11th. The group's rendition of Being Earnest happens to coincide with Pride Month—and this theatrical performance is full of diverse LGBTQ+ representation. The location is also home to a Pride Month art exhibition (head upstairs at the playhouse to check it out). Proof of vaccination and masks are required as are tickets ($20 in advance)
Event dates: multiple showtimes running from June 3 to 11
Love is in the Air at the Rainbow Lantern Walk (Oakdale & Kings Park)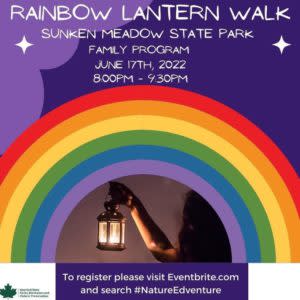 On select nights in June, two parks are lighting up the night with love and rainbow lanterns. This family-friendly 90-minute program allows visitors to explore Sunken Meadow State Park and Connetquot River State Park after dark using the bright ambiance of rainbow-colored lanterns. Space is limited and advance registration is required, see the link below for further details or to sign-up.
Event dates: June 17 & 24
Take a swing at the first-ever Riverhead Pride Golf Tournament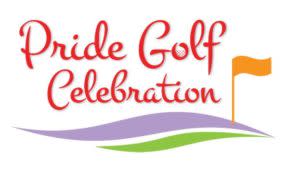 Join the Woods at Cherry Creek Golf Course for its first 18-hole "scramble" golf tournament for Pride Month. The club invites all interested golfers to its courses on June 13th with a tee time of 8 a.m., the chance to win fabulous prizes, and a delicious lunch on the patio of Stonewall's Restaurant at 1 p.m. Anyone is welcome for lunch—regardless of participation in the game—so invite your loved ones and celebrate on the beautiful golf courses of Riverhead!
Event date: June 13 from 8 a.m. to approximately 2 p.m.
Serve up some fun at the Pridefest Volleyball Tournament in Eisenhower Park (East Meadow)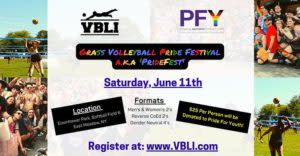 Everyone is invited to serve up some serious shots at the Pridefest Volleyball Tournament taking place at Eisenhower Park's softball fields (Field 6). All skill levels are welcome to join one of the many competitions—from singles to doubles—there's a game for all! Pride-themed attire is recommended, and advanced registration is required (tickets are $25 per person and proceeds will be donated to the Pride for Youth Organization).
Event date: June 11, various times
Pride Parades + Festivals on Long Island
Long Island's Biggest Pride Parade heads to Farmingdale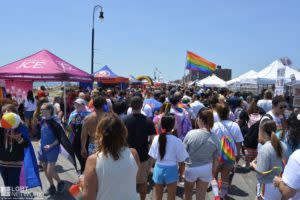 Long Island Pride has found a new destination for this year's family-friendly parade and street festival that's expected to draw thousands in attendance! Head to Main Street in Farmingdale on June 12th to join in on the fun. Voted one of the Best Downtowns on Long Island, Farmingdale's Main Street Pride Festival is adding some exciting new surprises to the make the event extra special. The festivities begin at noon and include a diverse lineup of live entertainment, dozens of local vendors, food trucks, and more!
Event date: June 12 from 12p.m. to 6 p.m.
Celebrate LGBT Pride in Epic Fashion with the "Invasion of the Pines" (Cherry Grove & Fire Island Pines)
Fire Island is a world-renowned destination for LGBTQ travel year-round, but the best time to visit is in the summer. During the warmer months, the communities transform into a hot beachfront destination rich with pool parties, daytime soirees, dancing, expertly crafted cocktails, and boutiques that stock items exuberant of island life in its prime. And every year on July 4th, residents of Fire Island's Cherry Grove and the surrounding mainland put on their best drag and catch a ferry over to Fire Island Pines where there's a parade that spills out into a community-wide party at the Sip-N-Twirl and other waterfront clubs. As each drag queen leaves the ferry and marches onto the dock, she is announced by Panzi, the original 1976 invasion leader, now mistress of ceremonies. Those looking to attend the festivities must arrive at the Fire Island Pines dock no later than 11:00 a.m. as the ferry with the Drag Queens arrives at the Pines from Cherry Grove around noon.
Insider's tip: Fire island's Pines Community hosts regular drag brunches, live entertainment, and a lot of Pride events throughout the year. We recommend following them on Instagram to stay up to date on all the happenings.
Event date: July 2nd (weather-permitting, The Invasion)
The Babylon Village Pride Parade is back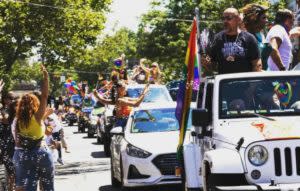 Join the crowd as the community-wide celebration brings a Pride parade and all its fun flair to Main St.  in Babylon. The festivities kick off at noon on Main St. and Deer Park Ave., and after the Car Pride Parade passes through (3 p.m.), downtown Babylon transforms into a pedestrian's paradise. With expanded outdoor dining options for restaurants, be sure to stop by The Villager, The Local, Lily's, or any other one of our favorites to refuel with only the freshest of flavor.
Event date: June 5 starting at 3 p.m.
Make History at the first-ever Hamptons Pride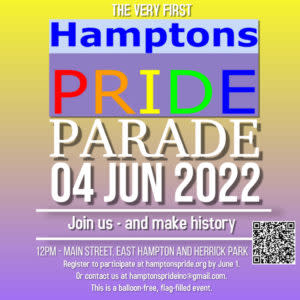 Make history with the Hamptons' first Pride Parade on June 4th, 2022. The celebration begins at 11 a.m., near Pond View Lane before the parade makes its way down Main Street to Herrick Park. Where the party really kicks off with a live DJ and other family-friendly celebrations. This is a free event but registration to participate in the parade is required, see the site linked below for further details.
Event date: June 4 starting at 11 a.m.