Winter is almost here, but with the holiday season comes the perfect counter to an early night: The sparkling of holiday lights! From light shows to tree lightings, every village has its own way of bringing in the season. Holiday events began as early as the last week in October with a limited-run exhibit at the Nassau County Art Museum in Roslyn, and run through the first week of January. Read on for details on where to catch the best and brightest holiday lights.
2021 holiday light shows on Long Island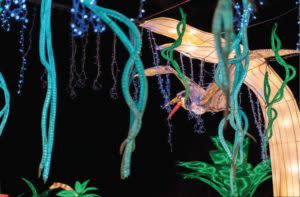 From now through January 9, 2022, art appreciators will want to head on over to the Nassau County Art Museum (1 Museum Drive in Roslyn Harbor) for NYC Winter Lantern Festival's first visually immersive drive-thru experience! Cruise through over 20 acres of vivid handmade lanterns, projection mapping, and holiday lights in this unforgettable luminescent event. Tickets are required ($34.99-$59.99 per car) in advance, please see the Nassau County Art Museum website for ticket reservations or more information.
Event dates: October 22nd to January 9th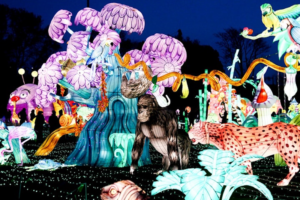 Starting Friday, November 12th, the LuminoCity Festival will light up Whitney Pond Park (133 Valley Rd. in Manhasset) with its extravagant display of magical holiday decorations and lights. This is the first time ever that Lumi and the team will be set up on Long Island and the theme of this year's event is "Shine Again!". Tickets ($27 per person) are needed in advance and are limited, so if you want to experience this fantasy-filled immersive wonderland, visit the LuminoCity Festival website ASAP.
Event dates: November 12th to January 9th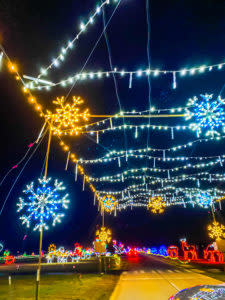 That's right! If it is a drive-through spectacle you seek, the Jones Beach Holiday Light Spectacular has exactly what you're looking for. All it takes is one ticket per car ($15 during the early bird presale, $60 per car thereafter) so go on and pack the whole family inside and take a trip through the holiday village. The tour had been a fantastic tradition for years before taking its break, and I can only hope that locals and tourists are as excited about its return as we are here at Discover Long Island.
Event dates: November 19th to January 2nd

For the first time ever, Lightswitch (a collective of internationally-recognized lighting, media, and visual designers) is hosting Shimmering Solstice–a seasonal sensation of sights and sounds! Guests will be enchanted as they walk the beautifully lit up paths of Old Westbury Gardens that lead through the world-famous Walled Garden, Rose Garden, South Lawn, and Allée. For the finale, a spectacular projection show will be displayed onto the south face of the Westbury House. This is more than just an impressive light show, it's a completely unique way to experience the Old Westbury Mansion and grounds. The event also plays host to a winter festival where guests can enjoy a menu of festive food and drinks as they stroll the property that's decked out in dazzling light displays. Tickets (prices range from $16.95-$32.95) are required for entry and it's recommended you get them in advance by visiting the Shimmering Solstice site.
Event dates: November 20th to January 9th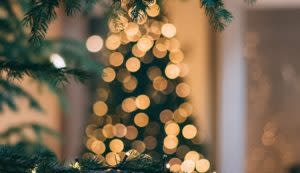 Enjoy delightful decorations, meet Santa in the barn, or play a lawn game with one of his helpers at the Southold Historical Museum's (55200 Main Rd, Southold) tree lighting event. Guests can also watch carpentry, blacksmith, basket weaving, print shop, and fiber arts demonstrations or tour the historic buildings including the 18th Century Thomas Moore House and the Victorian Ann Currie-Bell House. There will be live music throughout the event, light refreshments and small gifts will be available for purchase. The tree-lighting is at 5:00.
Event date: November 26th, 3:00 p.m. to 6:00 p.m.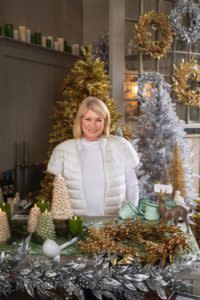 The Carriage House Holiday Shop at The Southampton History Museum (17 Meeting House Ln., Southampton) and Designer Tree Auction will take place during Thanksgiving weekend and the first weekend of December for a special show and sale of magical treasures. Martha Stewart and many well-known designers are using their considerable talents to create tabletop holiday trees to benefit the Museum's free education programs. The silent auction of the tabletop trees begins Friday, November 26 at 11:00 am and ends Saturday, December 4 at 4:00 pm.
Event dates: November 26th-December 4th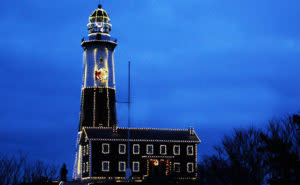 The annual tradition of lighting up the Montauk Lighthouse (2000 Montauk Hwy., Montauk) continues this year! Take a ride to the end on November 27th for holiday music and to catch the lighting of the lighthouse at dusk (approximately 4 p.m.). Then on November 28th, Santa makes his annual visit to Montauk Point in case you need to remind him of what's on your list.
Event dates: November 27th-28th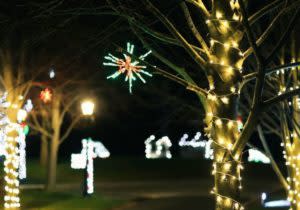 Begin your holiday season where Hollywood stars and European royalty dined with members of one of America's most famous families; at the Bright Lights festival at Vanderbilt Museum (180 Little Neck Rd., Centerport). Running through December 20th, the museum and planetarium will transform itself into a winter wonderland complete with holiday lights, decorations and other themed displays, seasonal snacks, live music, and of course, a magical appearance made by Santa and his helpers.
Event dates: November 28th to December 20th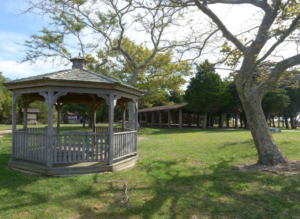 Join Santa at Orient Beach (4000 Main Rd., Orient 11957)on December 3rd at 6 p.m. for a spectacular tree lighting event. Coats and canned goods will also be collected as donations for local families in need, for more information please call (631) 323-2440.
Event dates: December 3rd at 6 p.m.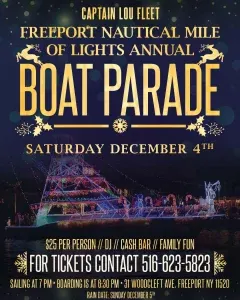 Captain Lou's Fleet (31 Woodcleft Ave., Freeport 11520) will be hosting an offshore holiday cruise complete with festive lights, live music, a cash bar, and loads of family fun! The light-up boat parade starts at 7 p.m., but if you want to take part in Captain Lou's party charter (tickets are $25 per person), be prepared to board the ship a half-hour early. Click here for more information or to make a reservation.
Event dates: December 4th at 6:30 p.m.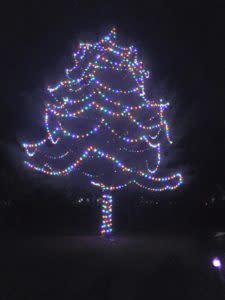 Enjoy holiday music and decorations, pictures with Santa, and a countdown to light the Christmas tree on the great lawn of Deepwells Farm County Park (2 Taylor Ln., St. James). There will be cookies and hot chocolate for all that want it!
Event date: December 4th at 4:30 p.m.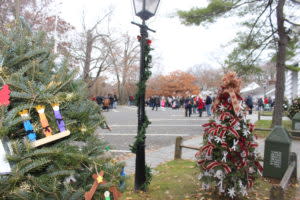 Join the Ward Melville Heritage Organization in its celebration of the 42nd Annual Holiday Festival! Vote for your favorite tree in the 42nd Annual Holiday Tree Competition, enjoy the Legends & Spies Puppet Procession, or let your kids meet with Santa so they can share their holiday wishes. There will also be a Holiday Train Display at Wiggs Opticians as well as carolers and live music before the Holiday Tree Lighting at 5:30 pm on the Village Green (111 Main St., Stony Brook).
Event date: December 5th from 12 p.m. to 6 p.m.
During December you can pick virtually any day out from our Calendar of Events and find something that celebrates the season.  While Long Island is the place to be in vacation season, with pristine beaches and a wide variety of adventures, it truly shines spectacularly come the Winter.
For more winter activities and family-friendly trip ideas, click here.