From capturing the serene scene of water crashing into the shoreline with a trace of a bird above fading into the sunset, to the views of a dramatic drop of a cliff, or a community of towering trees standing tall and proud like an army, Long Island is full of stunning natural beauty that would inspire the most sophisticated travel photographers and nature enthusiasts. On Long Island, you don't need to travel far from its' dense suburbs to experience nature in all its glory and recreate iconic images—including the ones of thick tree lines and forests. While it may come as a surprise, Long Island is home to a very diverse topography that ranges from white sand beaches to rocky hills and yes, even woodland forests and now is the perfect time to explore!
Aside from spring being notoriously popular for hiking, bird watching and nature photography, this Friday, April 29th, is National Arbor Day. This annual seasonal observance is celebrated from coast-to-coast and it invites us to celebrate nature by planting trees, expanding our knowledge of the species, and spending some time in the great outdoors. Luckily for Long Islanders, our region is home to a handful of expertly cared for arboretums with diverse libraries of trees, a collection of the most rare plant life in the world, and organizations that work to protect the old growth and help strengthen tree populations using new seeds.
So if you want to learn more about our local tree populations, need inspiration for what you should plant in your own yard, or just want to experience a really cool outdoor adventure that's different from Long Island's blooming gardens and Gold Coast Mansions, check out our local arboretums.
Best Arboretums in Nassau and Suffolk Counties 
Prosser Pines (Middle Island)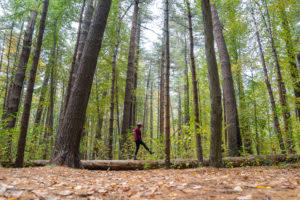 Long Island's only true forest, Prosser Pines Preserve, is one of the most impressive places to appreciate the trees. Offering 15-acres of white pine forest views, this park serves as the ideal backdrop photos or destination for a quick stroll.
Clark Botanical (Westbury)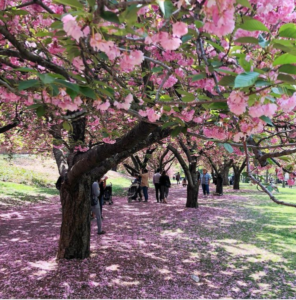 Credit: @danizucks/Instagram
Founded in 1969, Clark Botanic Garden is a 12-acre living museum and educational facility dedicated to understanding and appreciating the world's plant life through horticulture, education and research. Collections at the garden include native spring wildflowers, conifers, roses, perennials, daylilies, wetland plants, rock garden plants, herbs, butterfly plants, medicinal plants and over a dozen collections of particular plant families.
Sunken Forest (Fire Island)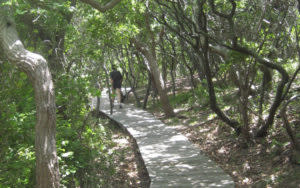 Sailors Haven is home to one of the best coolest areas of Fire Island National Seashore—the Sunken Forest. This one-and-a-half mile long trail takes visitors on a boardwalk journey through a rare natural wonder: a forest setting that's flourishing in a maritime climate. The area truly lives up to its name, with shrubbery, trees, and other native flower species spawning from seaside cliffs and when the tide is high, seemingly below sea-level. You can easily make it a weekend stay out of it as this charming community is also home to a visitor center, shopping, picnic tables and grills, public marina, restrooms with showers, and lifeguarded beaches in the summer.
Planting Fields (Oyster Bay)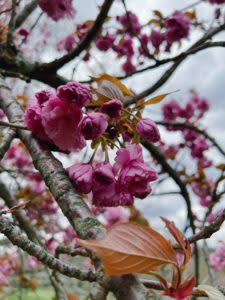 Originally landscaped by the Olmsted Brothers, Planting Fields features 409 acres of greenhouses, rolling lawns, formal gardens, woodland paths and outstanding plant collections. Most famous for its Italian Garden and Dahlias, this destination offers a truly one-of-a-kind experience. The original historic estate buildings remain intact including Coe Hall, a 65-room Tudor Revival mansion designed by Walker & Gillette. Planting Fields is included in the National Register of Historic Places, the official list of the Nation's historic sites worthy of preservation. The property will also be hosting its Annual Arbor Day Festival this weekend filled with family-friendly activities such as tree planting with Smokey Bear and much more. For the arboretum's full calendar of events, click here.
Landcraft Garden Foundation (Mattituck)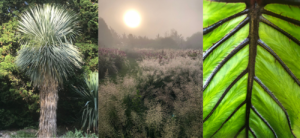 Located in the heart of the North Fork's wine region on Long Island's East End, the Landcraft Gardens was established in 1992 by founders Dennis Schrader and Bill Smith when they purchased 17 acres of land surrounding an 1840's-era farmhouse. Their initial goals were to create an exuberant garden of unusual or little-known plants and tree species, featuring them within a framework of innovative design while also providing an environment for trialing new and exotic plant material. Today, visitors can immerse themselves in a unique resource and living laboratory exhibiting extensive tree and flower collections, celebrating the diversity of horticulture and design, and providing a place to explore human connection with the natural world.
Editor's note: The Garden will open for the season on Friday May 6th. Visitors are welcome from 10 a.m. – 4 p.m. (Fridays and Saturdays only)
Bailey Arboretum (Locust Valley)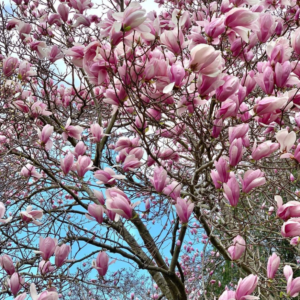 Credit: @mayl_ldau/Instagram
Located on the North Shore of Nassau County, not far from Historic Oyster Bay, Bailey Arboretum is situated on the old estate of a renowned horticulturist and philanthropist, Frank Bailey.  The Arboretum is a stunning entity that focuses on the connections of people and the natural world through their living collections and interactive educational programs on the wild life and plant life on the North Shore.  Learn about the famous Dawn Redwood trees that are scattered throughout the property that were thought to be extinct at one point, and ease your way through the beautiful nature trails for more woodlands knowledge. As another added bonus, this beautiful blooming garden is dog-friendly!
Bayard Cutting Arboretum (Oakdale)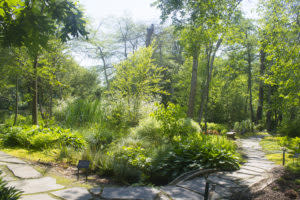 Bayard Cutting Arboretum in Oakdale has 690 acres of lawns and open meadows, a wildflower garden, a marshy refuge, and many nature trails for bird watching. The manor house features fireplaces, antique woodwork and Tiffany stained windows. An interesting side note: its landscaping and tree planting was designed by the famous design firm, Fredrick Law Olmstead, who later designed both New York's Central Park and Brooklyn's Prospect Park. To learn more about the specific trees on show at the arboretum, check out its interactive Tree Explorer map.
Tanglewood Preserve (Rockville Centre)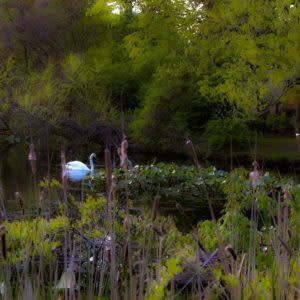 This 17-acre preserve features brief nature trails that swoop around ponds, through wooded forests, and other fantastic natural landscapes. It's ideal for families of all ages and also serves as the headquarters for the Center for Science Teaching and Learning, an interactive museum with over 3,000 square feet of live animal exhibits. Exotic species, native reptiles, birds, mammals, and amphibians are presented in realistic indoor and outdoor environments.
Argyle Park (Babylon)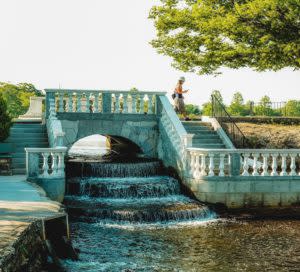 Credit: @ryantmccall_/Instagram
Argyle Park in Babylon is named after the perch-filled lake in the heart of Babylon Village and is known for its beauty and serenity year-round, but it truly peaks in the spring when all the flowers are in bloom. Aside from the allurement of its vibrant landscaping, Argyle Park is conveniently located walking distance from the strip of quaint shops and restaurants that line Babylon's Main Street. While you're in town, be sure to check out our FREE Downtown Deals Travel Pass for exclusive discounts and offers available at a variety of small businesses in this downtown and more throughout the region.
Caleb Smith State Park (Smithtown)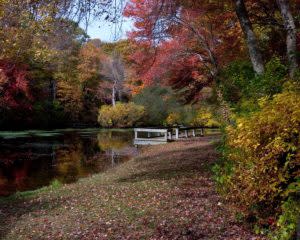 Caleb Smith State Park Preserve in Smithtown offers 543 acres of woodlands with marked trails that are great to explore and take in the amazing views of high tree lines, marine ecosystems, and indigenous wildlife. While here, make sure to stop by the Nature Museum on the premises that showcases natural history exhibits relating to Long Island.