Hiking through Long Island's incredible parks and preserves is a popular activity for locals and visitors alike –even in the winter. And there's no questioning why. The fresh-fallen snow, winter fauna, and decreased trail traffic make exploring Long Island's untouched acres a peaceful and superiorly pleasant experience.
If you're looking for the best winter hiking trails Long Island has to offer, you've come to the right place. Listed below you'll find a few of the Discover Long Island team's personal favorite trails as well as some tips and tricks to ensure a safe trek.
Winter Hiking Tips
Dress in layers, be sure to wear a scarf and bright colored hat
Wear a windproof jacket and walking sticks if you have them
Wear waterproof hiking boots and ice grips if you have them
Bring plenty of water, snacks, hand warmers, and extra socks
Be sure to check the weather before you head out, some trails will stay flooded for up to three days after severe storms
Best Winter Hiking Trails on Long Island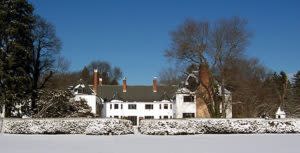 The Muttontown Preserve (6191 NY-25A, East Norwich) is a 550-acre nature preserve that includes miles of well-marked hiking trails (main loop trail measure 2.5 miles), woodlands, fields, glacial kame, and kettle ponds. Visitors can choose to hike the paths or slap on some cross-country skis and glide across the estate. Also on the property sits the historic Chelsea Mansion, and while the mansion is not open for tours, it does make for some fabulous backdrops!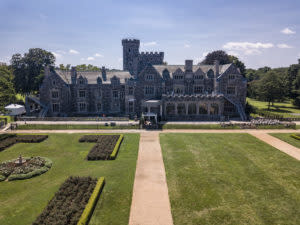 With miles of trails and a beautiful garden, you can walk the grounds of Sands Point (127 Middle Neck Rd., Sands Point) as you enjoy the view of the Long Island Sound. If you get a chill, just head into a tour of one of the three spectacular mansions that live on the property. And with Port Washington close by, you can spend warm up at any one of the amazing shops and restaurants lining Main Street.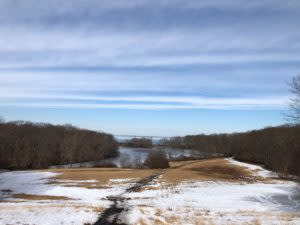 Caumsett State Park (25 Lloyd Harbor Rd., Lloyd Harbor) offers just over five miles of scenic nature trails and paths that wind through snow-graced gardens, woodlands, meadows, and of course, the beloved bluffs and shorelines of the Long Island Sound. Visitors can expect to spot deer, hawks, chipmunks, foxes, and plenty of brackish marine life.
Target Rock (Huntington)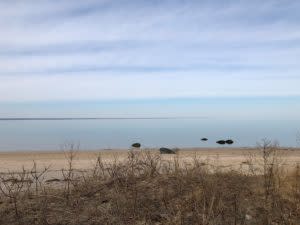 Just down the road from Caumsett you'll find Target Rock National Wildlife Refuge (12 Target Rock Rd., Huntington). The approximately two-mile-long trail will lead you through woodlands, past a tidal lake, and down to the shores of Huntington Bay. This is a prime location for birdwatching, seal spotting, and taking in the beauty of Long Island's snow-covered terrain. Binoculars are recommended.
Southampton Bay to Bay Trail (Hampton Bays)
Leaving from Squiretown Park (62 Red Creek Rd., Hampton Bays), this 8.2-mile point-to-point (16.4 miles round trip) is the perfect hike for long-distance travelers interested in local bird and mammal species. The red hiking markers will lead you south from the trail head through woodland to its end in Pine Neck Sanctuary which faces the Shinnecock Bay. Parts of the trail do run along the main road so please exercise caution when hiking.
Brookhaven State Park (Brookhaven)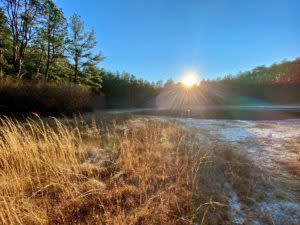 This 1,638-acre state park (2500 William Floyd Pkwy., Ridge) is the former site of Brookhaven National Laboratory and the current home to numerous hiking trails that offer anywhere from 1.5 to 5-mile-long loops. Here, visitors will be graced by mixed oak and pine forests, small ponds, and a variety of local fauna. Dogs can use the trail but must be kept on a leash, mountain bikers and horseback riders also frequent the area so always remain mindful of your surroundings.