Sometimes, even the cool breeze at the beach can't combat a summer heat wave on Long Island.  But don't sweat it – we've got you covered with a list of the best indoor activities, ranging from go-karting, breweries, museums, and more so you can get some relief from the sky-high high temperatures outside. Many of these activities are family-friendly too, so everyone can beat the heat! For more fun summertime activities, check out our blog on summertime adventures and watersports activities!
Read on for a wide variety of various summertime activities that are perfect to cool off with.
Indoor Action for the Whole Family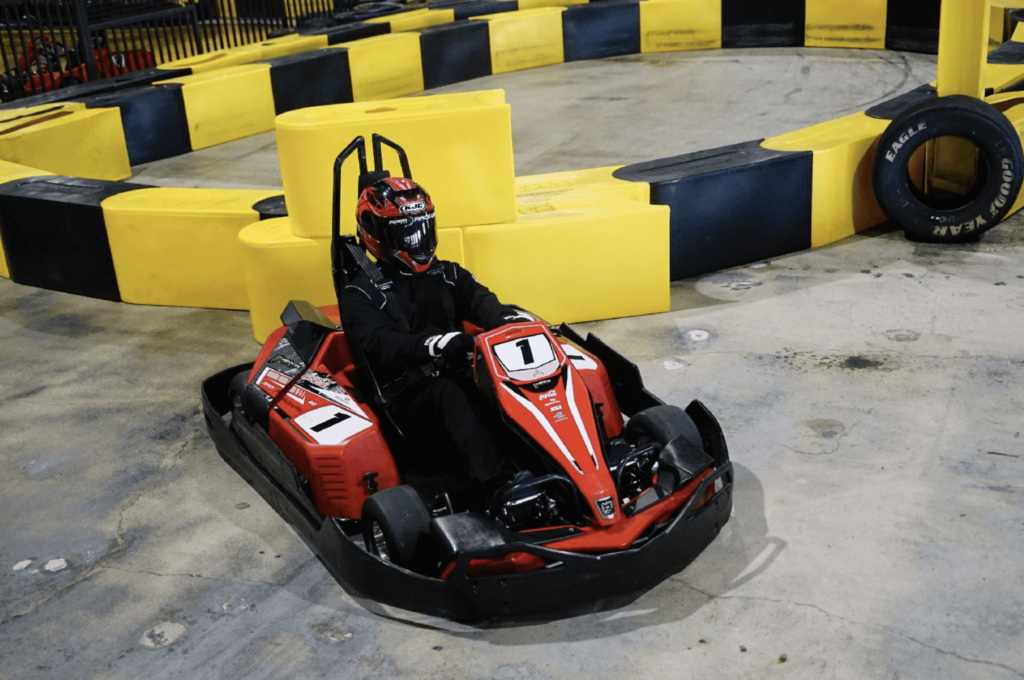 Guests will find a variety of indoor experiences at RPM Raceway in Farmingdale, ranging from European style high speed go-karting, a large arcade filled with machines and carnival-style games, and even a mini-bowling experience! With Italian-made go-karts, RPM challenges you to push your limits and fulfill your need for speed – each lap will have your adrenaline pumping and your heart racing.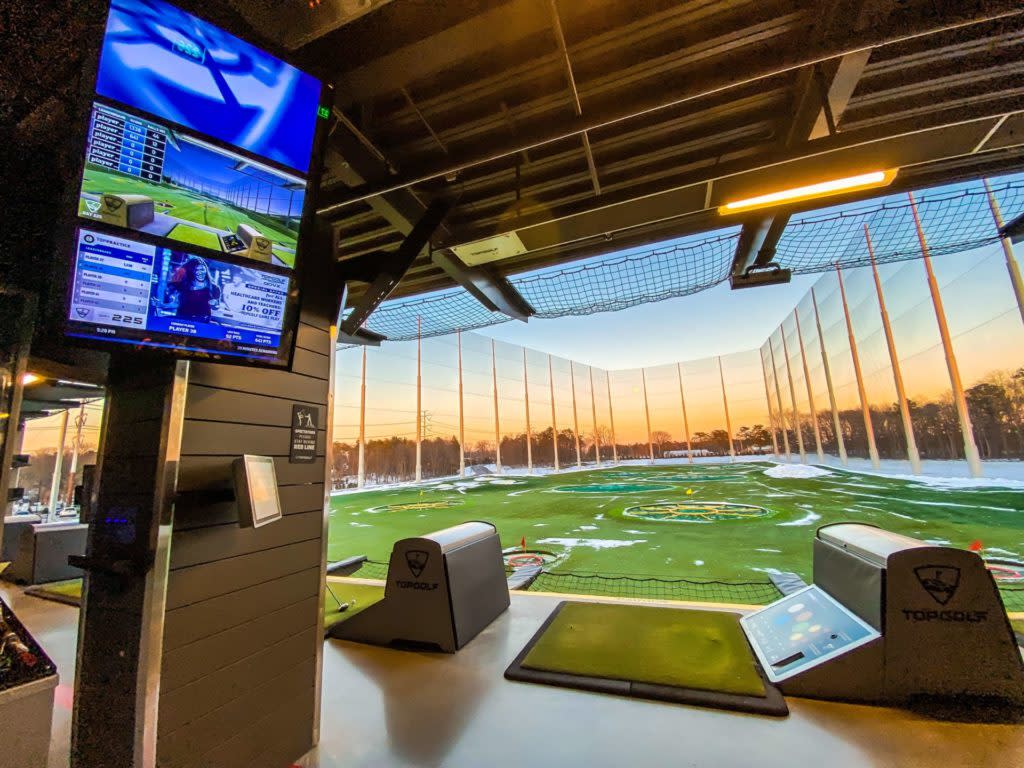 We were excited to welcome TopGolf to Long Island last summer – the very first TopGolf property in all of New York State! Enjoy climate-controlled hitting bays for comfort in the summer heat with HD TVs in every bay and throughout the sports bar and restaurant. TopGolf provides complimentary clubs with all bay reservations, or you can bring your own; take aim at the giant outfield targets and the high-tech balls will score themselves.
Long Island Aquarium (Riverhead)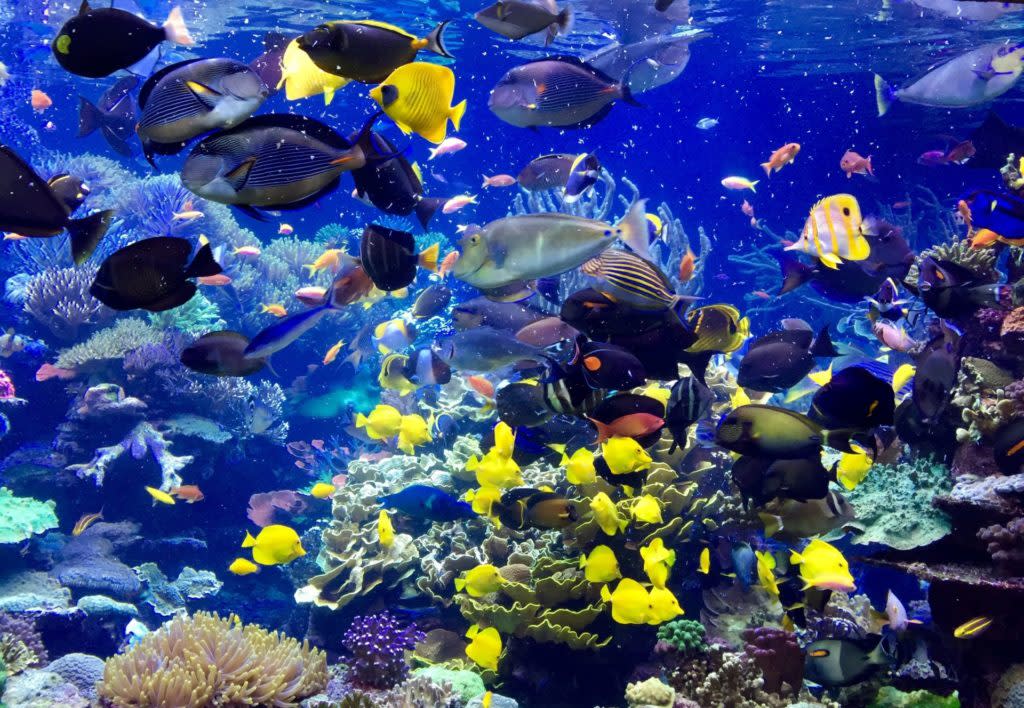 Where else could you swim with a mermaid, take a boat tour, and snorkel – all in the same place? The Long Island Aquarium in Riverhead offers stunning indoors exhibits, including a coral reef, a recreation of the Amazon Rainforest, and an indoor Lagoon. One of its biggest attractions is a 20,000-US-gallon coral reef display tank, which is one of the largest all-living coral displays in the Western Hemisphere!
Long Island Explorium (Port Jefferson)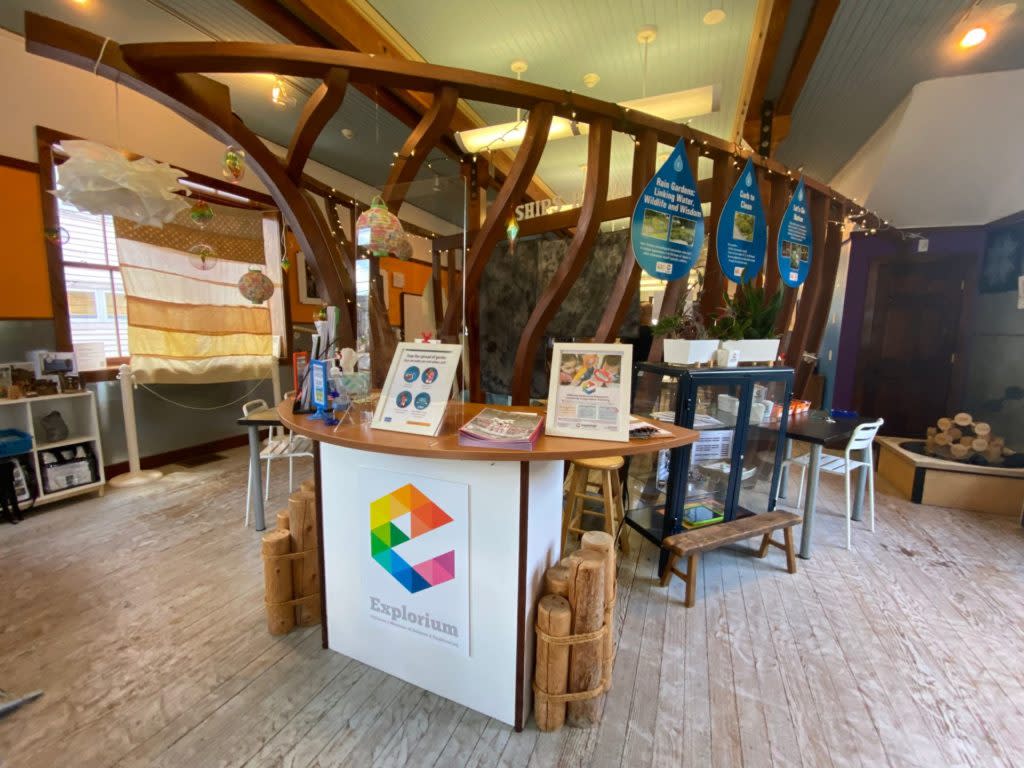 The Explorium's exhibits and educational approach are unique by design, developed to spark inventive solutions, build confidence by embracing the "fail forward" concept and foster teamwork through hands-on workshops and activities that pose challenges with multiple outcomes or solutions. Kids can try out exhibits like the Tubular Maze, build racetracks, and create their own boat on a beach.
Havens for History Buffs (And More!)
Long Island Maritime Museum (West Sayville)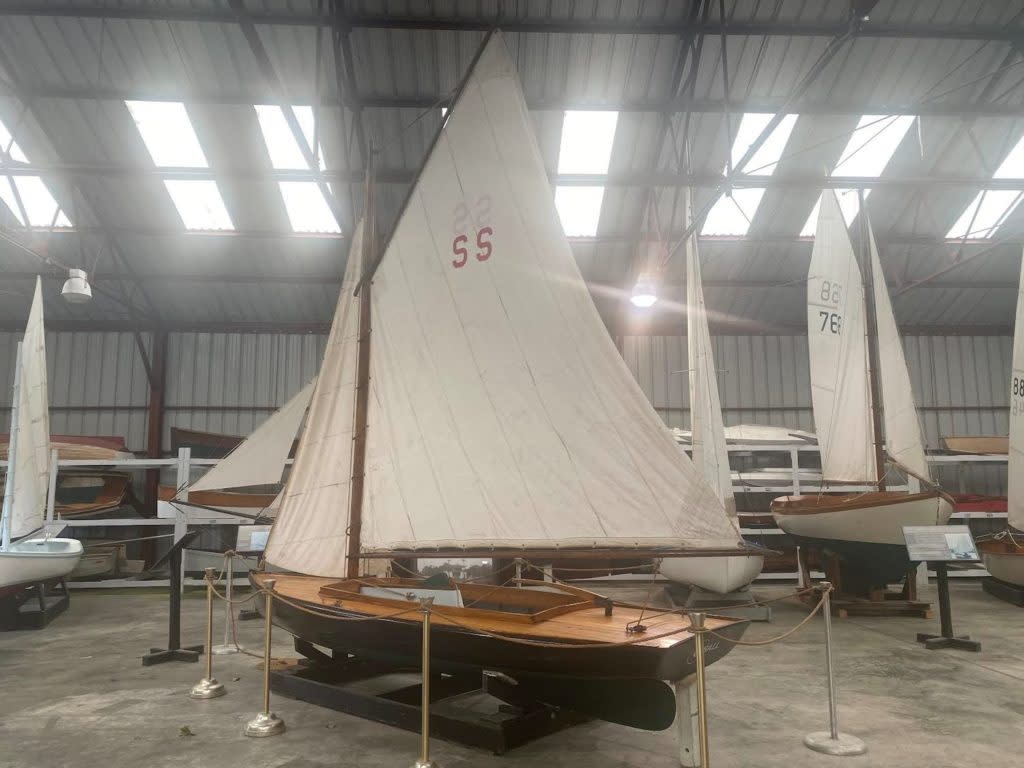 The Long Island Maritime Museum is committed to the research, preservation and interpretation of the region's rich nautical heritage and the role of Long Island in our national maritime story. Whether it's boat building, shipwrecks, shellfish harvesting or recreational boating, it's all here under the roof, in the galleries and at the many events and programs. Discover the links between the Island's maritime and natural histories and will encounter some of the amazing creatures living in local waters.
Museum of American Armor (Bethpage)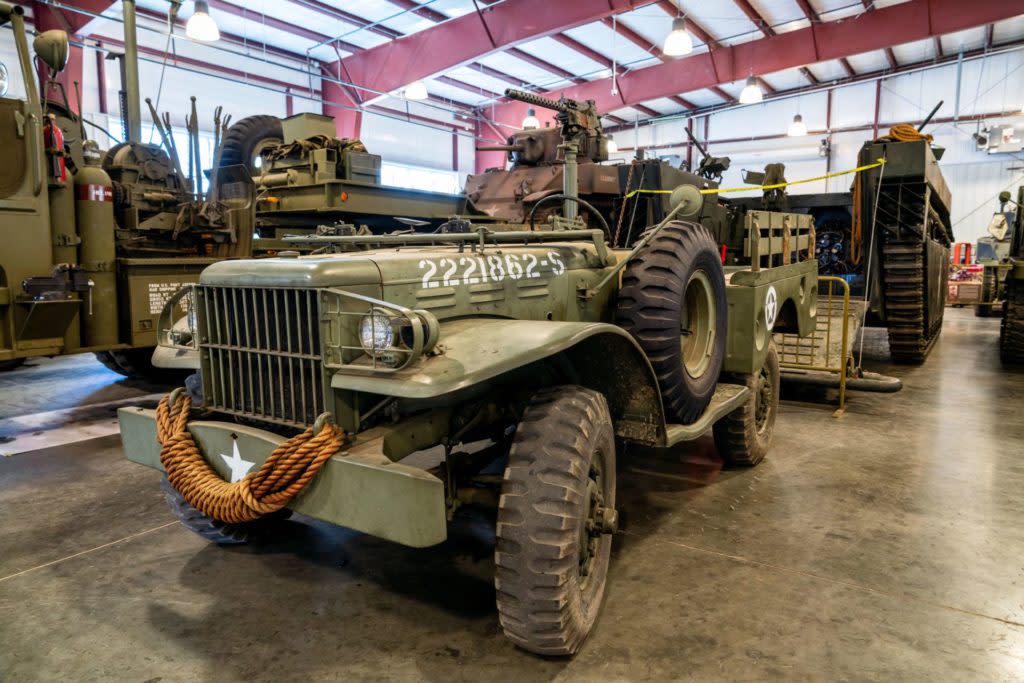 Once visitors walk through the museum's camouflaged front doors—which have been heavily sandbagged, like the way important bunkers were protected some 70 years ago—they are greeted by a stunning display of some 30 vehicles. In coordination with Old Bethpage Village Restoration programming, these vehicles are presented in the field throughout the year, or on the village's country roads, as historians offer skilled demonstrations of WWII battle tactics.
Cradle of Aviation Museum (Garden City)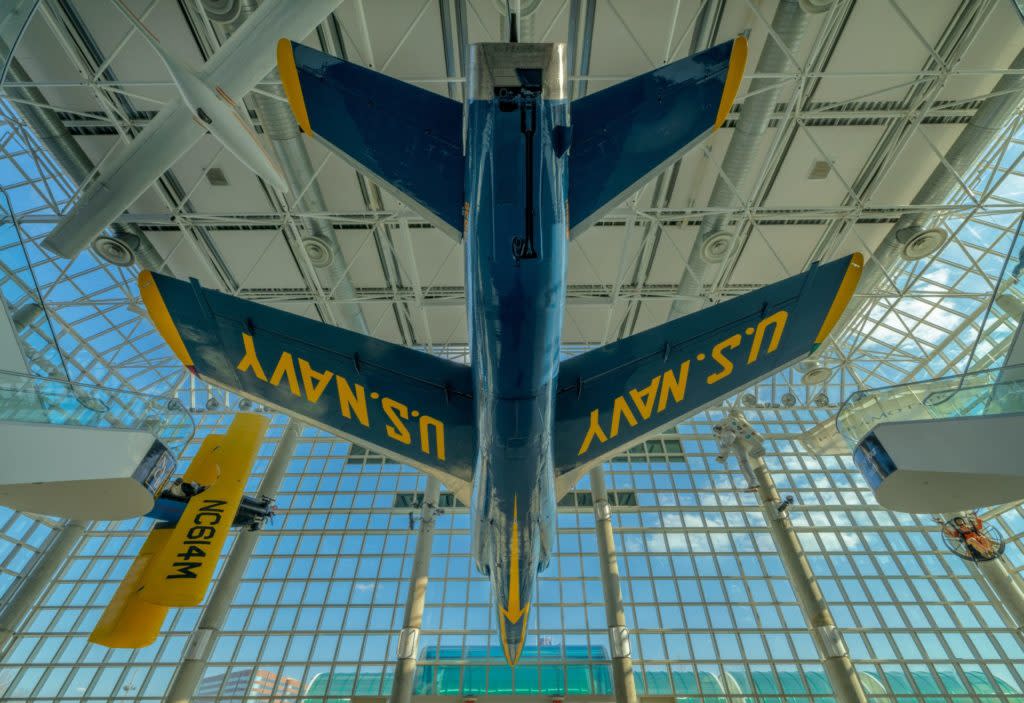 Did you know that six lunar modules from the Apollo Program still sit on the surface of the moon, each with a plate that says: "Made in Bethpage, NY". Visit the Cradle of Aviation Museum in Garden City to explore over 100 years of Long Island's aerospace heritage with replicas, real-life models, and interactive exhibits.
Long Island Children's Museum (Garden City)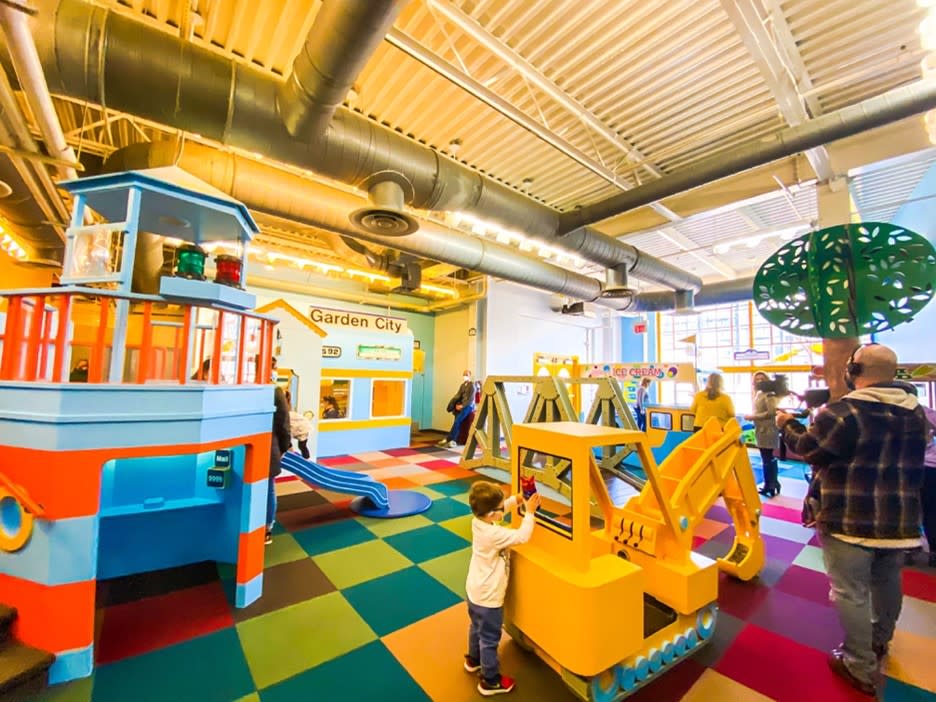 The Long Island Children's Museum is a learning space devoted to the busy work of play. The exhibits and programs spark creativity and collaboration to inspire millions of aha moments, including the bubble room, Sandy Island, and the indoor child-safe climbing exhibit! The museum also offers Summer Mondays, staying open until 5 pm on the first day of the workweek. With fourteen highly interactive exhibits on display at any given time, including the new sensory garden, Pattern Studio, and more, a day at the LICM is fun for the whole family.
Live Performances and Concerts
CM Performing Arts Center (Oakdale)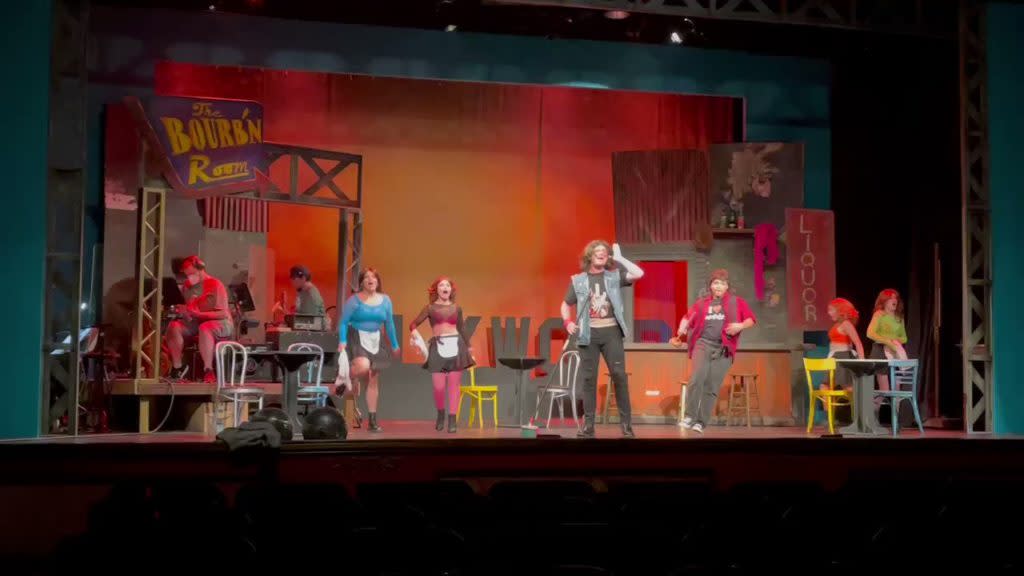 Credit: @cmpac
There are a few upcoming shows sure to make a splash at CM Performing Arts. Take a date to see Bye Bye Birdie, running through August 21st, or take the kids to "Broadway Bound" to see their favorite characters come to life on stage.
John W. Engeman Theater (Northport)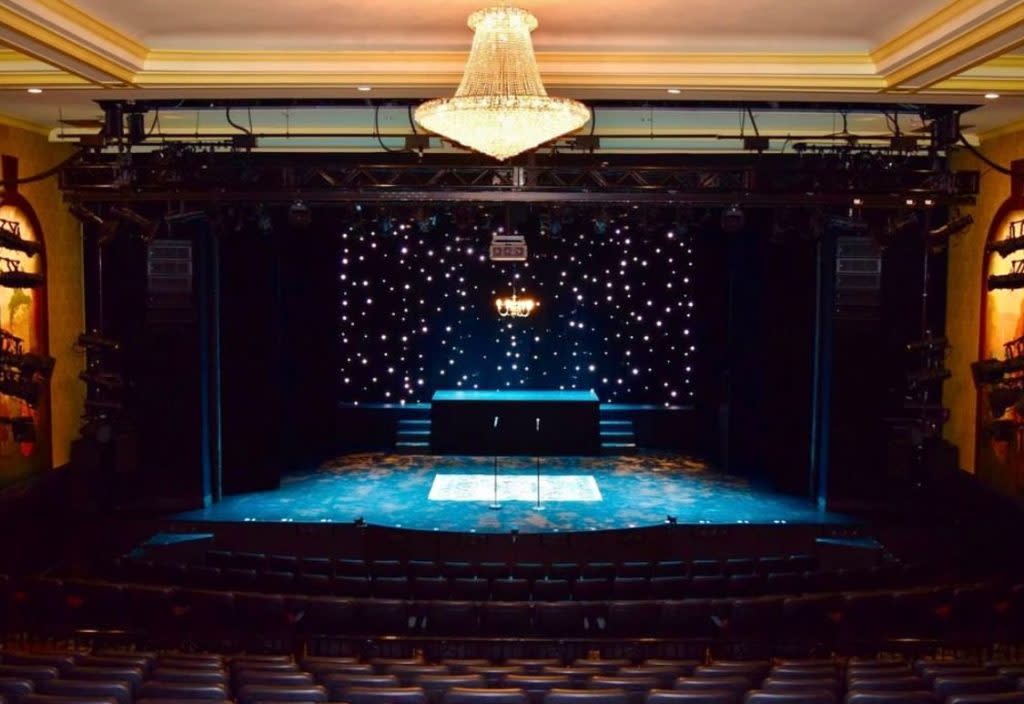 The historic John W. Engeman Theater is a premier year-round professional theater, featuring state-of-the-art lighting and sound and a Lobby Bar and Lounge. Opening its doors in 2007, theater has produced over eighty Main Stage Productions of some of Broadway's finest musicals and plays. The venue also produces various children's theatrical productions, making it a perfect family spot. Currently, Main Stage is running a production of "On Your Feet!" while the Children's Theater is showing "Junie B. Jones: The Musical."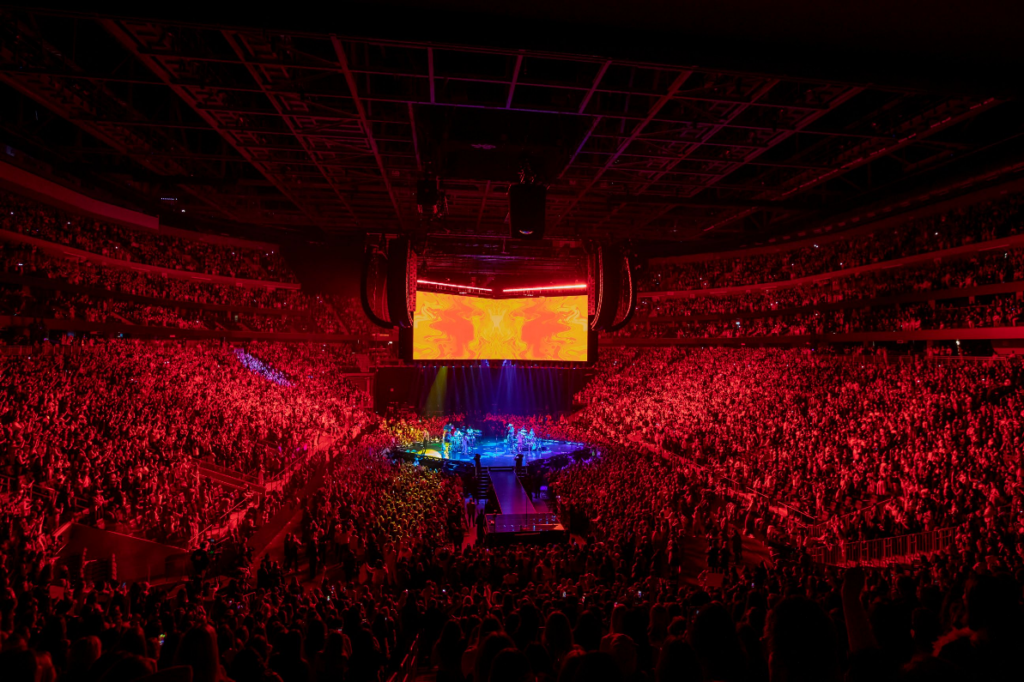 Just because hockey season is over doesn't mean that the fun stops! Located in Belmont Park, the new arena's design is inspired by iconic New York landmarks, including Central Park, Ebbets Field, and Grand Central Terminal. This month alone, there are several can't-miss concerts including A-Listers like Kendrick Lamar, Roger Waters, and Twenty One Pilots! Check out the full event schedule here.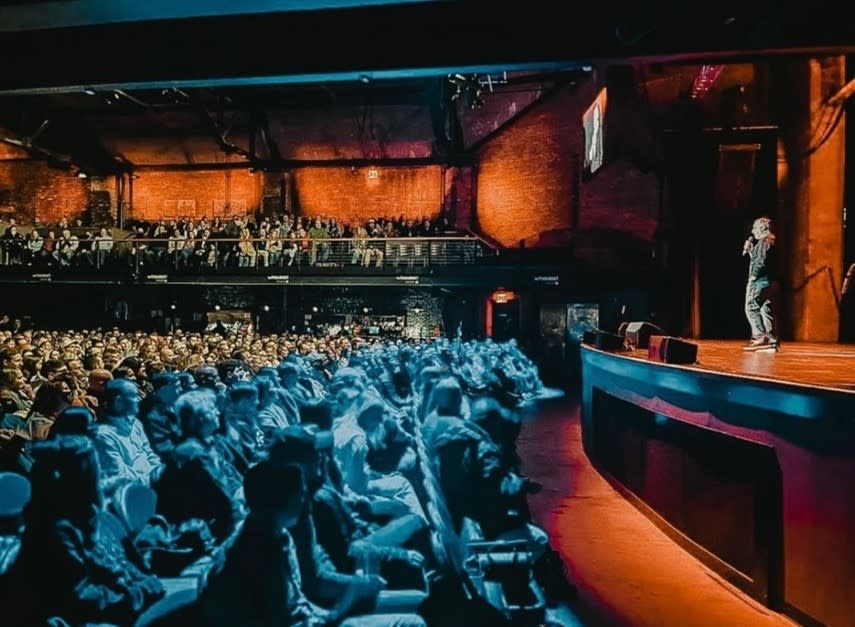 Since opening Sept. 30th, 2011, The Paramount has become one of the top live entertainment venues on Long Island. Located in Huntington, Long Island, New York, the venue hosts a variety of concerts, comedy, and boxing events. Great events coming up that are perfect for a night out on the town include Ted Nugent, Kevin James, and Blondie - see why The Paramount has been ranked by Billboard Magazine as the "23rd Hottest Club" in the US!
The Best Breweries
Six Harbors Brewing Company (Huntington)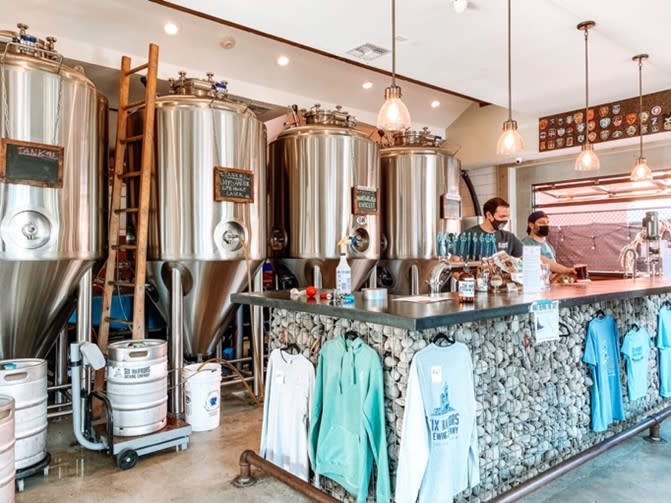 Six Harbor's industrial-nautical styled tasting room boasts 10+ of their very own craft beers. While there are a couple of favorites that never leave the taps, Six Harbors is best known for their variety of beer styles, making it an easy task for visitors to find more than just one favorite.  Even better, they are pet-friendly, so feel free to bring along Fido to your brewery trip!
North Fork Brewing Company (Riverhead)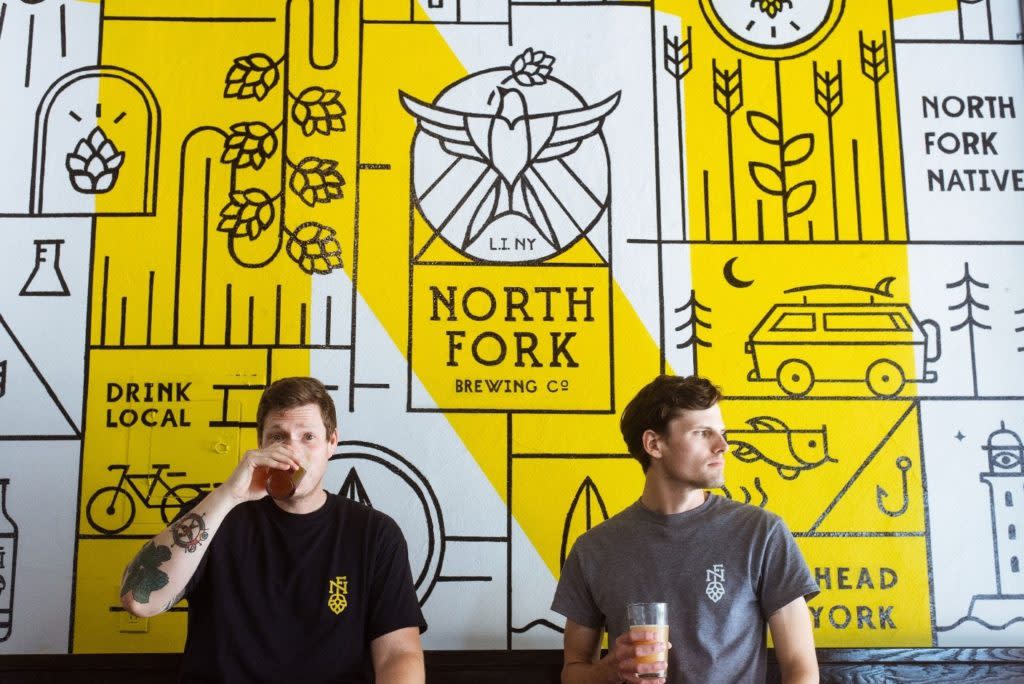 Credit: North Fork Brewing Co.
North Fork Brewing offers an exceptionally wide variety of brews, from IPAs, to experimental ales, to stouts, a flavor-infused sour, making it easy for anyone to find a new favorite. The brewery is committed to staying true to the region, focusing on natively sourcing all of their ingredients and featuring a locally designed and built taproom.
Peconic County Brewing (Riverhead)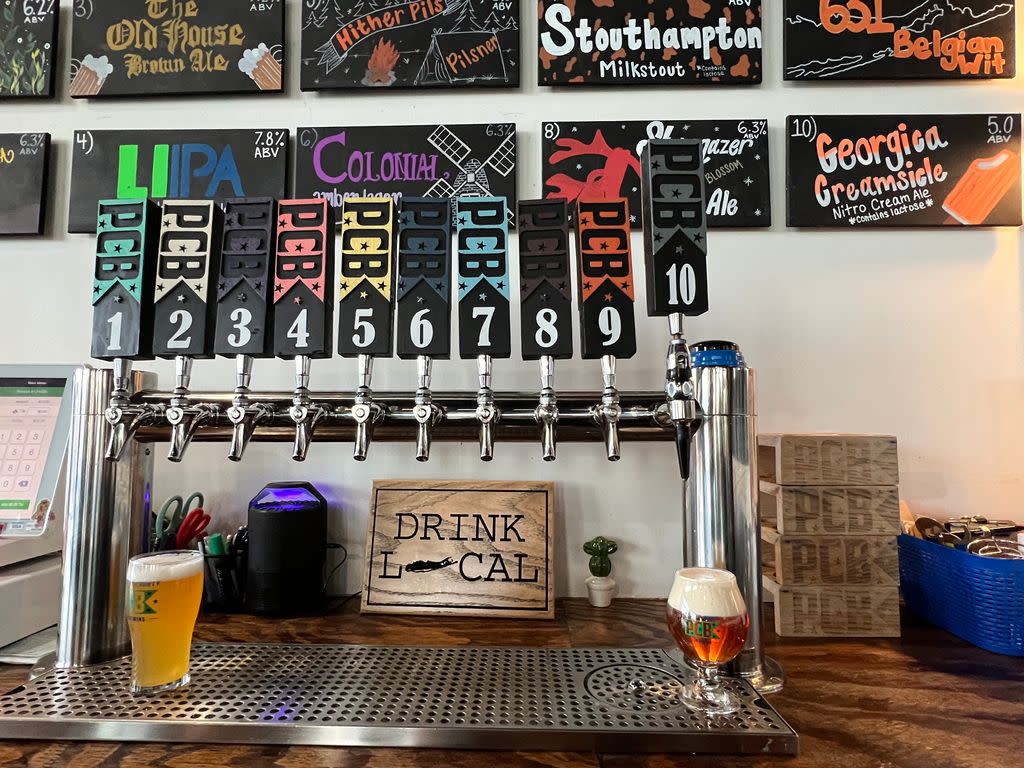 Peconic County Brewing is one of Long Island's newest and best breweries. Peconic brews fully on location with a full kitchen featuring delicious and inventive menu that transcend traditional brewery food options, Situated right on the Peconic River in downtown Riverhead, the facility features a giant deck and terrace overlooking the beautiful river. Beyond the many varieties have beer, they have become known for their Friday night series, which features live music, stand up comedy, and other entertaining acts.
And a Classic Long Island Summer Daytrip -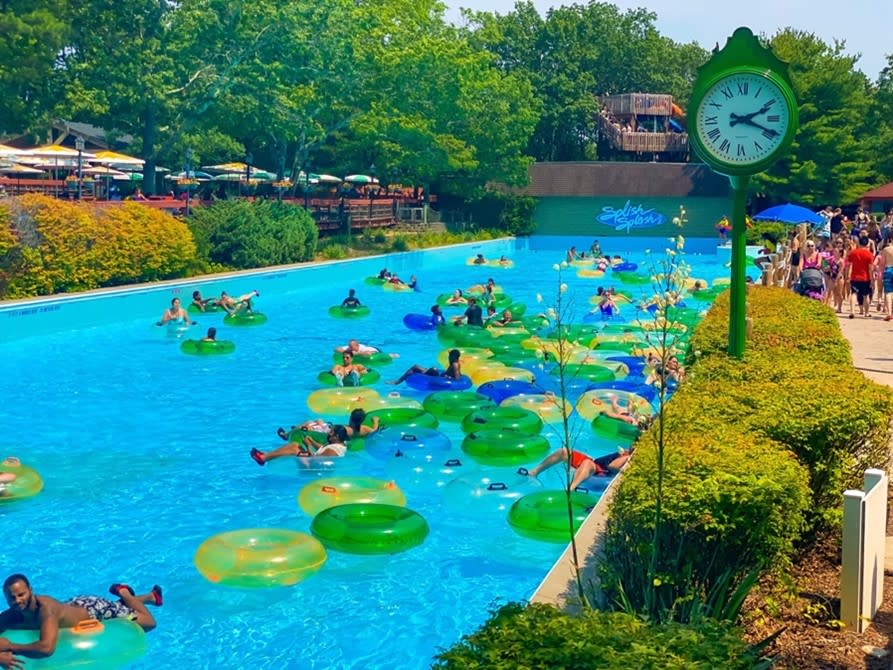 Splish Splash is Long Island's best family water park, featuring 96 acres of family-friendly fun, including 20 water slides, rides, and attractions, including two wavepools, a large Kiddie Area, a lazy river, and our two newest additions, Bombs Away and Riptide Racer are making a splash! There's something for everyone – special events, great family dining options, gift shops and a large catered picnic area for group picnics and family reunions. There are plenty of ways to soak up the summer sun at Splish Splash!