March is Women's History Month, a time to highlight Long Island's past and present female trailblazers whose profound contributions continue to shape our communities and even our nation's history – from a mother-daughter duo behind the Woman's Suffrage Movement to a resident whose rallies saved the Montauk Lighthouse. Long Island continues to be a region with full history-making and female entrepreneurs shattering glass ceilings, and Long Island's award-winning wine industry is no exception.
With 2023 marking the 50th anniversary of wine making on Long Island, we're proud to take this opportunity to highlight the many women of Long Island Wine Country that have played crucial roles in the evolution and sophistication of our many vineyards – cultivating Long Island's farmlands into the world-class wine region it is today.
The first commercial winery was founded by Louisa Hargrave in 1973 and the Cornell University Grape Research Program in Suffolk County has been led since 1987 by Alice Wise. On the island's "North Fork" which is now home to 60 wineries and tasting rooms, women are leading the charge as owners, winemakers, vineyard managers and sales managers. Read on to learn more!
Alie Shaper and Robin Epperson-McCarthy – Co-Founders of Chronicle Wines in Peconic
Born and raised on Long Island, the rich and complex world of California wine beckoned Alie to the vineyards when she worked in Silicon Valley. In 2006, she founded the wine label Brooklyn Oenology (BOE) and in 2014, she founded two more labels: 'As If Wines', released in 2016, and 'Haywater Cove', released in 2017.  From 2014 through 2017 she served on the board of the Long Island Wine Council. She also began her and private label development and wine consulting business, Alie Shaper Fine Wines, and became the winemaker for Croteaux Vineyards in 2015.
Robin (a North Fork native) served as the lab director for Premium Wine Group for 6 years as well as the assistant winemaker at Martha Clara Vineyards (now known as RGNY Vineyards). She also served as Senior Sommelier and Director of Education at Roanoke Vineyards, and in 2014 founded her label Saltbird Cellars. Robin is also co-founder of the North Fork Wine Trail (a non-profit that promotes local wineries) consults on restaurant beverage program and boutique wine-making.
In 2017, these two friends joined forces and opened a tasting room on the North Fork, a home to share their wines with their community. In 2019, Alie and Robin launched Chronicle Wines, binding together their wine "stories", tasting room, and community experiences within  one collective.  Most recently, they dreamt up CANette, the breezy, dry canned spritzers made with local grapes +  all-natural flavors.
Ami Opisso – General Manager at Lieb Cellars in Cutchogue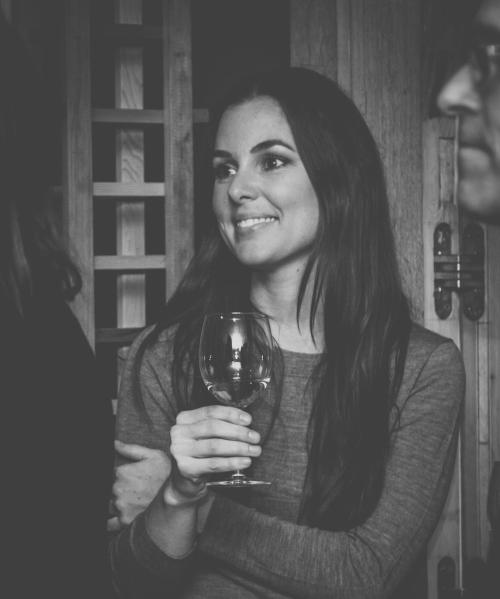 Ami is Lieb Cellar's General Manager and oversees all aspects of Lieb's business including production, wholesale, tasting rooms, wine club, and marketing. She also tastes and collaborates on new wines as a certified sommelier. Growing up on the North Fork, Ami worked for several wine and spirit brands after college in NYC and Chicago before coming back to the North Fork and managing a tasting room.
Allison Dublin – Partner and General Manager at Channing Daughters Winery in Bridgehampton

Allison Dubin was born and raised in New York City, and on the East End of Long Island. Her parents encouraged creativity and exposed her and her sister, visual artist Mindy Dubin, to good food and wine at an early age, laying a foundation for a life obsessed with culinary and oenophilic hedonism! She has spent several years reviewing restaurants in New York and has traveled extensively for food & wine. Fast forward to today, Allison is a partner and the General Manager at Channing Daughters Winery in Bridgehampton. She first came to the winery in 1999 as a member of the wine club and then as a member of Team Merlot – her first winemaking adventure.
Marin Brennan, Assistant Winemaker at Bedell Cellars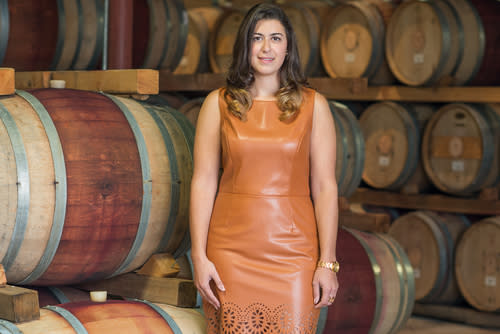 Marin came to Bedell after receiving her BA in Hospitality Management from Johnson & Wales in 2010. While she initially worked front of house, her passion & curiosity for wine knowledge led Rich Olsen-Harbich to bring her onto the harvest team from 2011 onwards. She became Assistant Winemaker in 2016, and in 2019, she produced the wines for the new Small Batch Series sold at the Corey Creek Tap Room. Marin is WSET level 2 & has an Enology certificate from WSU. 2020 marks her 10th vintage at Bedell.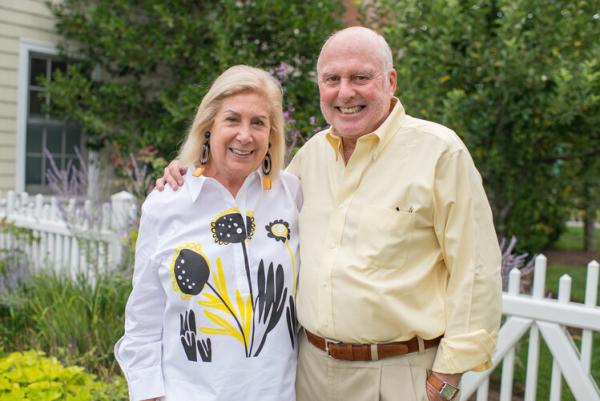 As the owner of Bedell, Ninah continues the 19-year legacy of her husband, Michael, who passed away in 2019 after a lifetime of success in wine, food, theater, film, and art. She is on the board of Lincoln Center Theater in New York City, and previously held the position of President of American Friends of the Israel Museum.
For Claudia Purita, sustainability and self-reliance have always been a way of life. Growing up on her family's farm in Calabria, Italy, Claudia assisted in growing vegetables and wine grapes and raising small animals from very young age. At her father, Domenico's, side she learned to value the land and the fruits that it provides. After moving to Long Island and spending several years in the restaurant industry, Claudia decided it was time to "return to her roots." Much of the vineyard was hand planted and each vine has been meticulously tended to by Claudia's exacting touch.
Ursula Massoud – Co-Owner of Paumanok Vineyards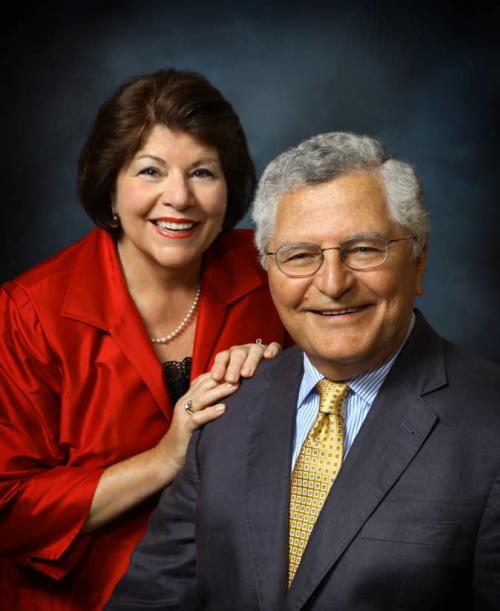 Established in 1983, Paumanok, a 127-acre estate vineyard and winery on Main Road in Aquebogue is entirely owned and managed by Ursula and Charles Massoud, and their three sons, Salim, Kareem, and Nabeel. Considered one of the oldest vineyards in the Long Island wine region, the winery is a renovated turn-of-the-century barn that houses a fermentation tank room and lab. The spacious tasting room was built on top of the barrel cellar and is surrounded by an inviting deck overlooking the vineyards.
Maria Rivero Gonzalez – CEO of RGNY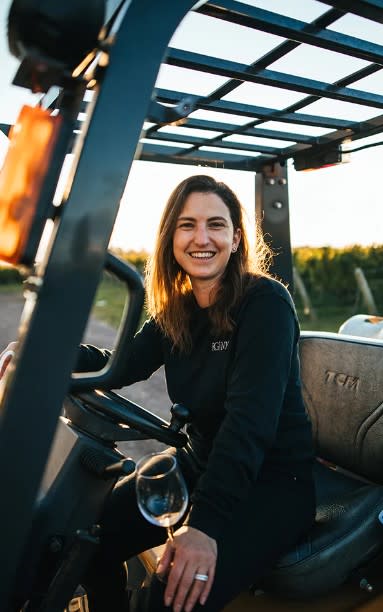 Maria Rivero Gonzalez's father and other partners purchased the land known as Martha Clara Vineyard in in 2018, but the family began planting vines in the Parras region of Mexico in 1998 with their first harvest in 2003. Maria began working alongside her older brothers to build the business and the brand starting with one 1.7 hectares of land in 1998, and 10 year later, has planted 50 hectares at their location RGMX in Mexico. Their NY location, RGNY officially launched in 2019 with Maria at the helm as CEO.
Barbara Frankel, Co-Owner and Chelsea Frankel, General Manager - Rose Hill Vineyards

Formerly known as Shinn Estate Vineyards, Barbara and her husband Randy Frankel, who live in the Hamptons, bought and renamed the property in 2017. They hired Robert Rudko as an advisor to work with the Frankels on assessing the vineyard, the winery, the tasting room, and B&B. Their daughter Chelsea runs Rose Hill in Mattituck as General Manager and their daughter Amanda runs Croteaux in Southold.

Sannino Vineyard in Cutchogue has been owned and operated by the Sannino Family since 2006. For the past 16 years, Lisa Sannino and her family have worked to create sustainable and delicious wine. The estate has been so successful that it has grown to include a highly accredited two room bed & breakfast as well as additional acreage for the Tasting House. Following Lisa's suit, her daughters Marisa and Miranda have invested years of study to perfect viticulture, enology and sommelier and incorporate their knowledge into the Sannino family vineyard.
Alexandra Macari, Managing Director and Gabriella Macari, Director of Operations – Macari Vineyards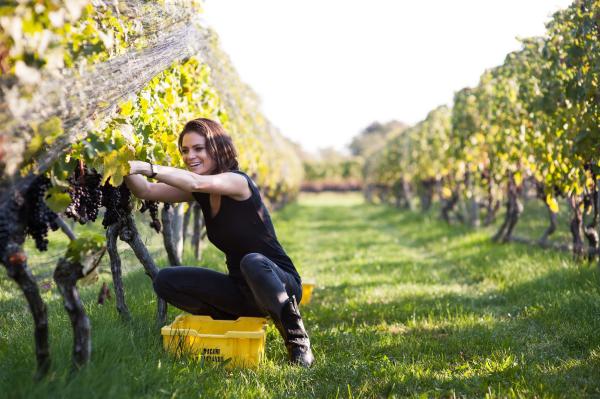 The Macari family was part of the original wave of North Fork winemakers, recognizing the potential of the area's cool, maritime climate, similar to that of Bordeaux, France, which allowed them to grow Old World vinifera grape varieties, such as cabernet sauvignon and pinot noir, with impressive results.
Alexandra Macari has been the Managing Director of Macari Vineyards on the North Fork of Long Island in New York for over twenty-five years. She oversees two Macari tasting rooms, the Macari wine club, and hosts private group tastings. She also plays a key decision-making role in the cellar. Alexandra is an active member of the Long Island Wine Council, the New York Wine & Grape Foundation, and Slow Food USA.
Gabriella Macari has worked with her family at Macari Vineyards since its inception in 1995. As Director of Operations, she manages education, distribution, marketing, and assists with cellar and vineyard activities. Gabriella is a Certified Sommelier with the Court of Master Sommeliers, holds the WSET Diploma, and completed the Wine Executive Program at the UC Davis Graduate School of Management.
She passed the Master of Wine exam in July 2022 and is currently working on a research paper to complete the credential which would make her one of the youngest Masters of Wine in history and the first from the North fork to hold the title.
Susan Hearn, Owner and Shelby Hearn Ulrich, General Manager – Suhru Wines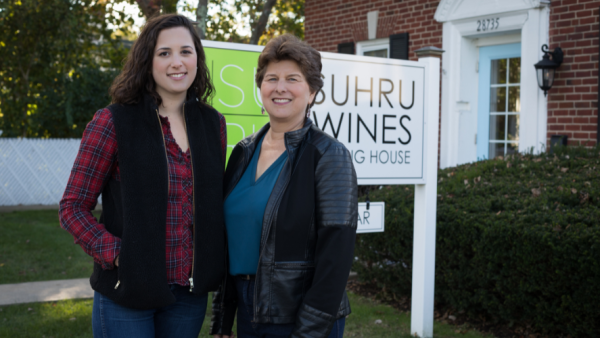 Suhru Wines—a family run winery established in 2008—was a dream that developed over the course of Susan and Russell's life together. Russell has inspired Susan's passion for wine, introducing her to its many nuances, flavors, and styles. It is this joint love of wine that inspired Suhru Wines!
Susan developed her passion and knowledge of wines in her 30s. Being married to a winemaker she was exposed to the intricacies of the winemaking process. To enhance her knowledge of wines and winemaking, she has toured the wine regions of France, Germany, Italy, Portugal, Australia, New Zealand, California, Virginia, and New York.
Shelby's life has always been rooted in wine. Growing up a winemaker's daughter, she took an interest in the wine industry at a young age and got her start in the industry in 2005 and has since worked in tasting rooms, planted vineyards, hand-harvested grapes, bottled, worked in the cellar, and has sampled her fair share along the way! A WSET certified wine marketing professional with over 15 years work experience in the wine industry, Shelby has continued her personal wine education by touring the wine regions of Australia and Hungary, as well as many in the US.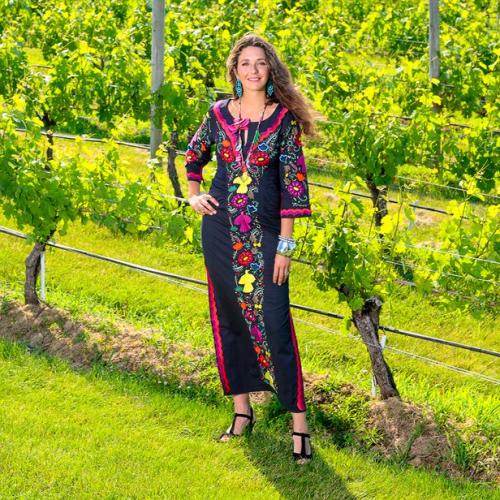 For over 30 years, Wölffer Estate Vineyard has been known as one of the finest producers on the East Coast and a center for innovation and hospitality. Joey Wölffer is a New York Native, entrepreneur and the Chief Brand Officer and Co-Owner of Wölffer Estate Vineyard based in the Hamptons. With a mission to carry on the innovative legacy of her father, Joey and her brother Marc took over the winery in early 2013. That same year, they introduced the brand's iconic Summer in a Bottle Rosé, which traditionally sells out each summer and is the number one fastest-growing rosé in New York City.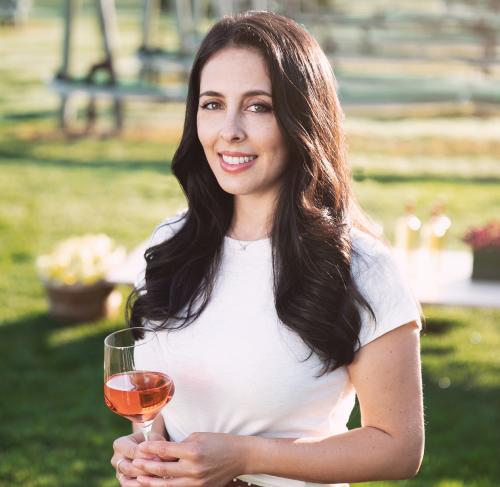 For Jessy, the road to wine and hospitality started in the North Fork in 2008, where she worked for Macari Vineyards in the tasting room. Her formal wine training started the following year for American Sommelier, a small wine school located in NYC. From there she joined the ranks of the historic Waldorf Astoria and Intercontinental New York Barclay Hotels, progressing from a floor sommelier to the Assistant Director of Food & Beverage. She is also a Certified Sommelier by the Court of Master Sommeliers.