Help Local Business Recovery when Shopping Small
This holiday season locals and visitors alike are encouraged to partake in the new "Shop Small Long Island" campaign, supporting small businesses that are still struggling due to the ongoing Pandemic.
Exclusive Savings at Long Island Downtowns
The new campaign developed by Discover Long Island, the Suffolk County Alliance of Chambers and People's United Bank, is designed to enhance the local shopping experience by utilizing new tools such as the Suffolk County Alliance of Chamber's MyChamber App and Discover Long Island's Downtown Deals Travel Pass to allow shoppers to easily explore businesses within Long Island's vibrant downtowns while also redeeming exclusive savings at their favorite shops.
The innovative new free mobile Downtown Deals Travel Pass allows consumers to easily access redeemable deals at shops across Long Island's trending downtowns.  While the new MyChamberApp provides a full directory of all local businesses to ease shopping needs.
New Art Mural in Port Jefferson
Shoppers can snap a picture in front of the newly painted wall mural in the downtown Port Jefferson area by local Greenport artist, Kara Hoblin. Long Island's new Angel Wings are designed to drive foot traffic to our downtowns through the emerging trend of Street Art Tourism. The local designer evoked the spirit of the island with design details that include our storied lighthouses, fields of sunflowers, vineyards, maritime history and more.  The Port Jefferson and Long Beach Murals will each respectively reflect the difference between the destination's North and South shores. The overarching shape of the Angel Wings were derived from the wings of the indigenous Osprey, for which Long Island has one of the densest populations of active nest in New York State.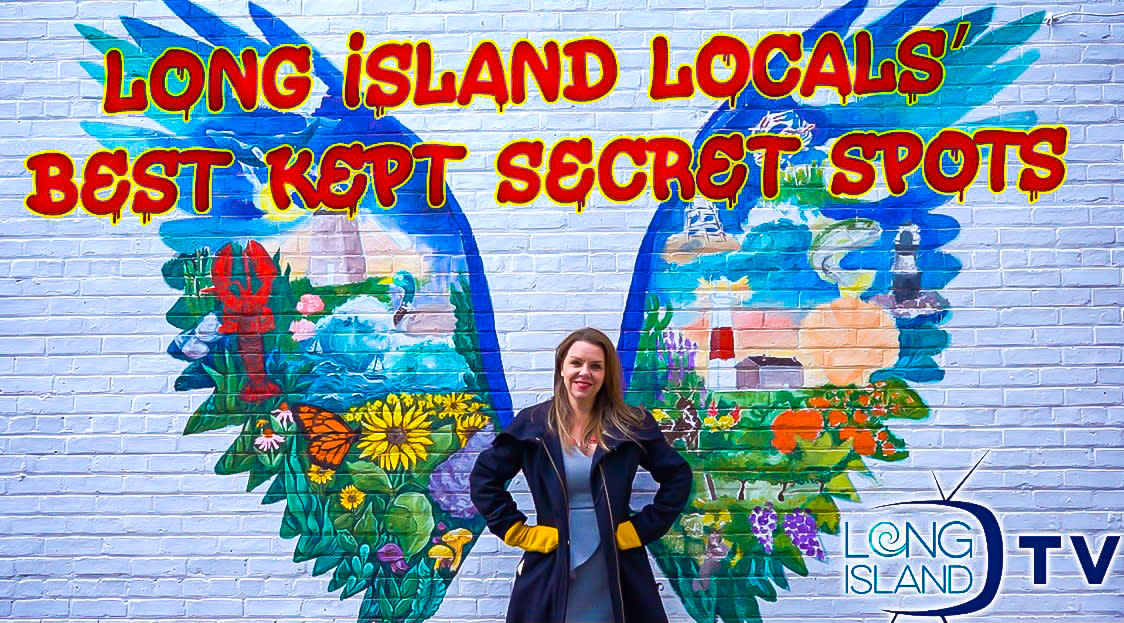 Head to DiscoverLongIsland.com/ShopSmall for details on how to redeem your savings today. Looking for more inspirational trip planning ideas? Check out these multi-day options and be sure to tag #discoverlongisland so we can follow along. Follow our curated video and audio storytelling adventures on Long Island TV and Long Island Tea for the inside scoop on why Long Island is the best place in the world to live, work and visit.  Happy adventuring!