Every year, Valentine's Day creeps up on us. And every year, couples all over the Island panic to find the perfect gift for their partners. So, if that sounds like you, find comfort in knowing that you're not alone—and that finding the ideal present doesn't have to be so hectic (even if the date is quickly approaching) and Discover Long Island is here to take the stress out of shopping on deadline.
Long Island's small business owners work tirelessly to ensure their storerooms are stocked with all sorts of gifts that showcase gratitude, love, and passion, even when the words fall short. And when you shop in person at a downtown boutique you won't have to stress about the shipping delays that are plaguing businesses across the nation.
Listed below are a few of our teams' favorite local gift picks that you can order online or grab in-store and have in time for the big day.
Best Valentine's Day gifts made on Long Island
Rent their dream car for a day with Cloud 9 Exotics (Farmingdale)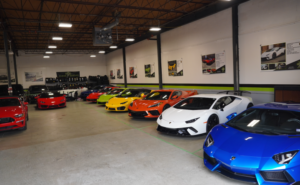 Cloud 9 Exotics provides unparalleled exotic car rentals and experiences through its ever-evolving rental fleet and its dedicated staff of passionate car enthusiasts that can answer all your questions and show you all the tips and tricks to driving the biggest names in the automotive industry. Rentals are available in 4-hour, daily, weekly, and monthly packages that feature some of the most applauded brands like Lamborghini, Porsche, McLaren, Ferrari, Rolls Royce, in addition to vintage Cadillacs and more.
Price: Rentals start at $249+
Gift a romantic weekend away at Rose Hill Vineyard's Farmhouse Inn (Mattituck)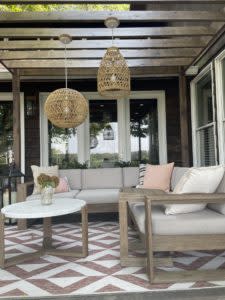 Spend a weekend in wine country on Rose hill Vineyard's picturesque estate and farmhouse bed & breakfast. Located on 22 acres of vines, the beautifully restored and historic farmhouse is the ideal setting for an intimate and indulging getaway. Your stay includes a welcome glass of wine, complete country breakfast, complimentary wine tasting and charcuterie, 24/7 access to local coffee, snacks, and wines, seasonal vineyard tours, as well as 10% off wine purchases.
Price: Rates start at $259+/night
Brew masters will be overjoyed by crowlers from Bright Eye Beer Co. (Long Beach)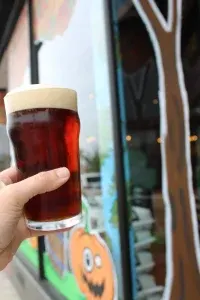 Photo courtesy of Bright Eye Beer Co.
Turns out that beer and relationships have a lot in common—they're both best when they're kept fresh. Local brewery, Bright Eye Beer Co., has mastered the art of keeping beer taste its best by cutting out the middleman and selling beer poured straight from the tap. In addition to offering crowlers (canned growlers), the shop also sells branded merch like glasses, beach towels, hats, sweatshirts, blankets, and beanies.
Price: $13
Services or luxury skin care accessories from AIREM Beauty Rituals (Syosset)
Beauty and skincare gurus are notoriously hard to shop for, but AIREM makes it easy. As the first Korean beauty inspired medical aesthetics spa in the U.S., AIREM offers a variety of science-backed skincare essentials, skincare services, mind and body relaxation packages, and so much more. Stop in and talk to one of the experts about facials, serums, and the other skincare treatments the MedSpa offers or gift a spa day with a certificate of your choice.
Price: Gift cards can be loaded with any amount of your choice; buyers also have the option to gift a service
Reel them in with fishing accessories from Atlantic Outfitters (Port Washington)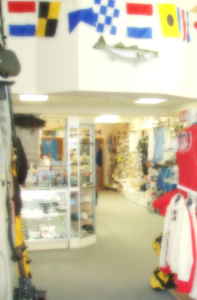 Fishing, just dating, is a year-round sport. Hook 'em up with some quality gear at Atlantic Outfitters and they'll never stop thinking about you as they cast their luck from shorelines near and far.
Price: Call or visit the store
Sommeliers and Long Island wine moms will smile big over vino from Fire Island Vines (Bay Shore)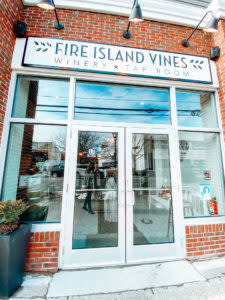 Scoring a freshly bottled batch of wine no longer requires you to head to the North Fork. Just stop by the family-owned and operated winery and taproom in Bay Shore, Fire Island Vines, and have your pick! From red to rosé, white wine, and sparkling wines, FIV has it all. The selection also includes bottles from other local purveyors, but FIV's smooth and rich 2016 Pinot Noir is the most popular, aged 18 months in a French oak barrel this wine offers notes of cherry, blackberry, and plum.
Price: $28-$38
Sweet tooths will jump with joy over artisan candies from Stony Brook Chocolate (Stony Brook)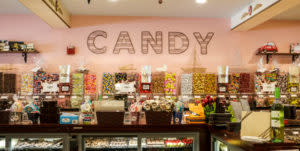 Chocolate hearts are cliché, but the Chocolate Seashell gift basket is just out-of-this-world. Found only at Stony Brook Chocolate, this handcrafted chocolate scallop shell is available in both milk or dark chocolate and is filled with chocolate and candy shells. The store also offers a variety of other handmade, delightful sweets. Can you name a more perfect ode to love on Long Island?
Price: $6
Get forever fused at HITCH (Babylon)
Matching tattoos are said to be a bad omen for your relationship. But permanent matching jewelry? Well, that's a painless way to add a little more sparkle to your love life. HITCH Handmade Market offers "forever fused" jewelry services that utilize heat to fuse the chains together without a clasp. Deposits are required at the time of booking.
Price: $20 non-refundable deposit plus the price of jewelry (sterling silver/14k gold-filled jewelry range from $48-$78. Solid 14k gold is also available but must be preordered; email or call the store for a quote)
Tickets to a Long Island Nets Game (Uniondale)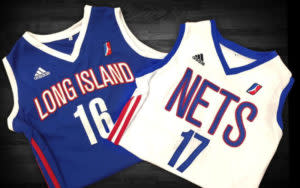 If you've got a sports fanatic in your life, date night at a local basketball game is the perfect way to affordably show your appreciation. The Long Island Nets' season is slated to run through early spring and games at the Nassau Veterans Memorial Coliseum are scheduled through March 31st.
Price: $18-$80 per ticket
Treat your furry friend to premium care at Bond Vet's Swag Shop (Garden City)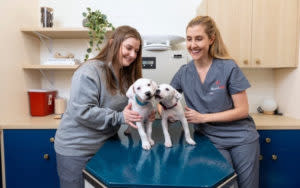 Let's be real; pets are also the loves of our lives, and they deserve some extra special treatment every now and again. Plus, if you're in a new relationship, winning over your significant other's pet is a sure way to their heart. Bond Vet in Garden City offers vet-approved treats, toys, and other swag for dogs and cats perfect for Valentine's Day.
Price: $8-$16
For even more gift ideas and a list of small businesses you can support throughout the year, click here.