The holidays are upon us and with that comes the chaos of holiday shopping for loved ones, coworkers, and neighbors. Add onto that shipping delays and supply chain issues, and the anticipated gifting season could really turn into a headache. But what if I told you that all you needed to do to find the perfect gifts is to shop small and shop local. Believe it or not, small businesses throughout our region are loaded with extraordinary gift ideas for everyone on your list and you won't have to play the waiting game with delivery trucks. Listed below you'll find a few of our top picks for locally made gifts, a little gift-spiration if you will. For more information on shop small initiatives and pop-up holiday shops happening across the Island, click here.
Best locally made gifts you can find on LI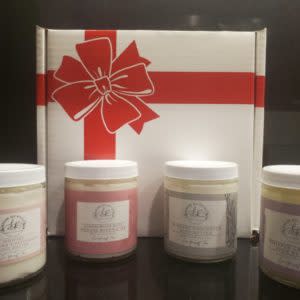 Divine Self Rituals (145 Maple Ave., Rockville Centre 11570) is a Black-owned wellness and skincare essentials store that creates nourishing and soothing products with simple ingredients. Its Body Butter Gift Set contains four full-size body butters in a variety of scents (Lavender, Sandalwood Rose, Unscented, and Peppermint Lavender) and is perfect for someone struggling with dry, cracked, or irritated skin. Gift all four to one person or spread the wealth and give one body butter to four people. Whatever you decide, your recipient (and their skin) will thank you.
Price: $45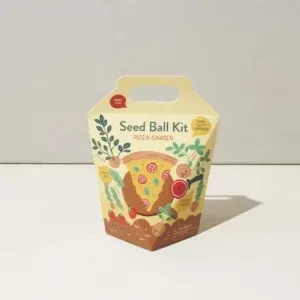 Got a green thumb (or a foodie) on your list? Run, don't walk, to HITCH Handmade Market (37 E Main St., Babylon 11702). The shop offers a few different DIY kits (one for rainbow bagels, one for fresh cheese, one for a pollinator's garden, and this one here for herbs) that are guaranteed to add a little bit of spice to the very merry season.
Price: $15

The Long Island Nets have two Holiday Offers live for the 2021-22 season. The $55 Holi-Dale package will include a Includes a 100-level ticket to all 10 January home games and a piece of Long Island Nets merchandise. The team is also offering a $40 Family Pack for four 100-level tickets to their home game on December 30th. Both offers are available through December 31. Give the gift of basketball this holiday season, and we'll see you at Nassau Coliseum!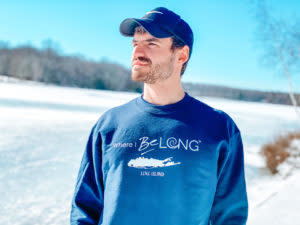 This unisex Champion crewneck is a fan favorite across the Island. Whether you're gifting for a neighbor or a pal that lives across the country, this comfortable pullover will gently tug at their heartstrings and restore community pride.
Price: $38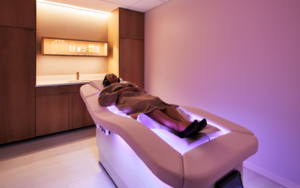 Beauty and skincare gurus are notoriously hard to shop for, but AIREM (428 Jericho Tpke., Syosset 11791) makes it easy. As the first Korean beauty inspired medical aesthetics spa in the U.S., AIREM offers a variety of science-backed skincare essentials, skincare services, mind and body relaxation packages, and so much more. Stop in and talk to one of the experts about facials, serums, and the other skincare treatments the MedSpa offers or pick up a gift card for your skincare obsessed BFF.
Price: Gift cards can be loaded with any amount of your choice, buyers also have the option to gift a service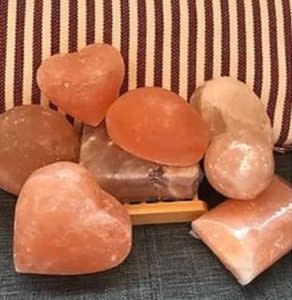 The boutique inside of Port Salt Cave (403 Main St. Apt. #3, Port Washington 11050) is a hidden gem for unique presents and wellness inspired goodies. Our favorite are the shop's Himalayan Salt Bars that can be incorporated into massages and other self-care routines. New items are added regularly, and if you want to gift an experience (instead of an item) just ask someone at the front desk about gift certificates or booking a private event.
Price: Varies by size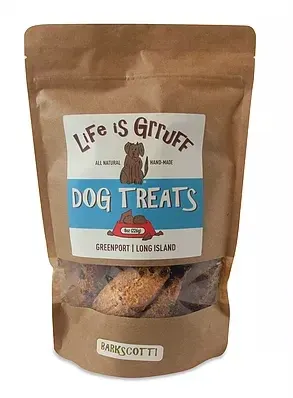 You can't forget about your fur-baby this holiday season and Harbor Pet in Greenport (120 Main St., Greenport 11944) has all sorts of goodies to choose from. Namely, Life is Gruff dog treats that are made with simple human-approved ingredients right here on Long Island.
Price: $8.99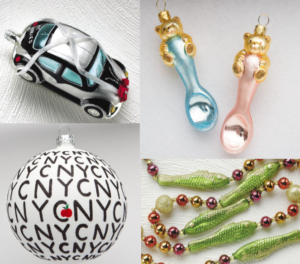 If 2021 was a big year for you or a loved one, what better way to commemorate it than with a handmade glass ornament? Christina's World (27 Woodcreek Ct., Deer Park 11729) creates mini pieces of art that anyone would appreciate. Contrary to popular belief, these cute adornments can be used to decorate more than just Christmas trees. Drape them from a curtain rod or wall hook and watch them shimmer in the sunlight or hang them from the knobs of cabinets to create your own signature décor.
Price: $3-$140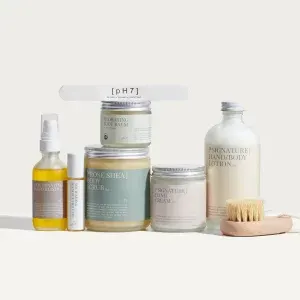 Skin care gets a lot of attention, nail care...well, not so much. Which is a shame because brands like pH7 exist and more people need to know about it! Located in Woodbury, pH7 (8586 Jericho Tpke., Woodbury 11797) prides itself on creating eco-friendly, nontoxic nail care for high-quality, healthy nails. The assortment of products sold out of the shop is seemingly endless, from manicure tools to nontoxic nail polish and even gift sets for the at-home manicure tech.
Price: $4-$168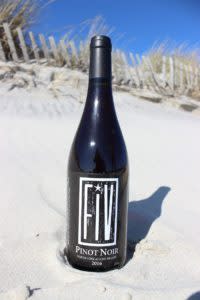 Scoring a freshly bottled batch of wine no longer requires you to head to the North Fork. Just stop by the family-owned and operated winery and taproom in Bay Shore, Fire Island Vines (17 East Main St., Bay Shore 11706) and have your pick! From red to rosé, white wine and sparkling wines, FIV has it all. The selection also includes bottles from other local purveyors, but FIV's smooth and rich 2016 Pinot Noir is the most popular, aged 18 months in a French oak barrel this wine offers notes of cherry, blackberry, and plum.
Price: $28-$38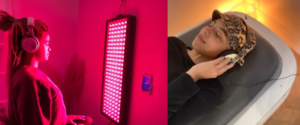 Know someone that could use a little self love or R&R? Revive Health Studio (44c Gerard St., Huntington 11743) offers a variety of different packages for Red Light Therapy and TuneBed services. The space is dedicated to helping people unwind, relax, and release tension. If you're unsure about which services the person in question may like, you can always play it safe with a gift card or deluxe wellness item from the store's boutique.
Price: $59-$359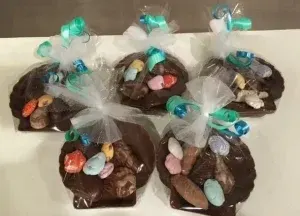 If you've got a sweet tooth on your list, you're going to want to know about the Chocolate Sea Shell gift basket filled with chocolate shells found only at Stony Brook Chocolate (143 Main Street, Stony Brook, 11790). This handcrafted chocolate scallop shell is available in both milk or dark chocolate and is filled with chocolate and candy shells. Can you name a more perfect ode to Long Island?
Price: $6

Lolamina Designs creates unique jewelry for a cause! The gorgeous handmade designs are available in silver and gold toned bracelets, necklaces, earrings, and rings. But the standout gift item here is matching hair clips for owner and pet. A portion of the proceeds from each purchase is donated to local animal shelters, charities, and organizations across the region.
Price: $15-$89
For even more gift ideas and a list of small businesses you can support throughout the year, click here.