Did you know that Long Island is home to more than 100 working farms - many of which are open for visitors? The region is also home to countless breathtaking parks, preserves, wildlife sanctuaries and top-notch zoos – complete with giraffes, zebras, monkeys, camels, cockatoos and much more.
From bottle feeding a baby pig, to snapping a selfie with a giraffe to high-fiving a friendly sea lion, the opportunities for animal encounters with the family are endless!
Check out our list below of some of the best animal adventures on Long Island. For more on the Long Island outdoors scene, check out our roundup of Long Island's natural landscapes and animal sanctuaries.
Zoos & Farms For Animal Encounters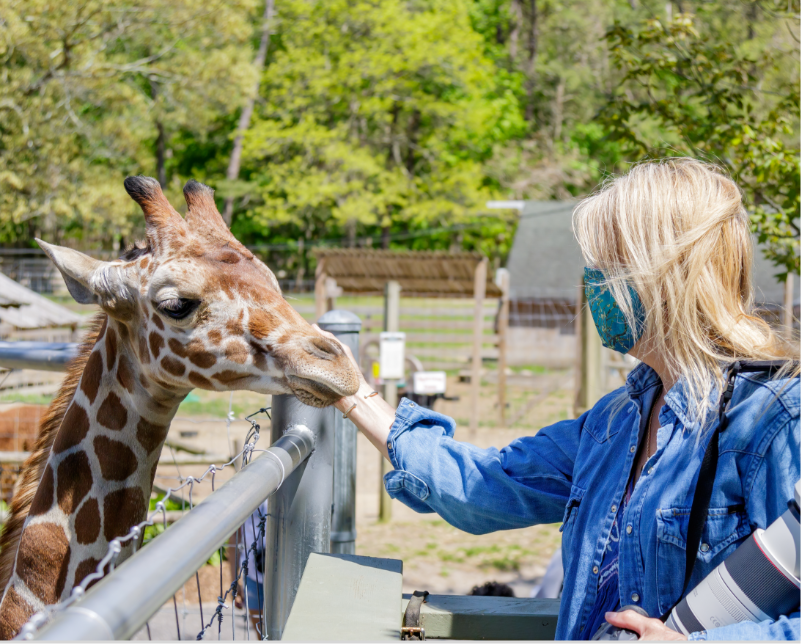 Credit: Long Island Game Farm
A "wild" time at the Long Island Game Farm in Manorville is all but guaranteed. As the largest combined children's zoo and wildlife park on the island, you can take in all the entertainment by seeing so many adorable animals. At the Long Island Game Farm, partake in hand feedings, tube eats, a visit to the nursery full of the baby animals, a wallaby encounter, a walk through the deer park, a giraffe encounter, a visit to their new turtle sanctuary and tons more. Visit the farm from 10 a.m. to 5 p.m. on weekends and 10 a.m. to 4 p.m. on weekdays. There are also food options for the family to indulge in while you participate in all the zoo activities. For more information, visit their website.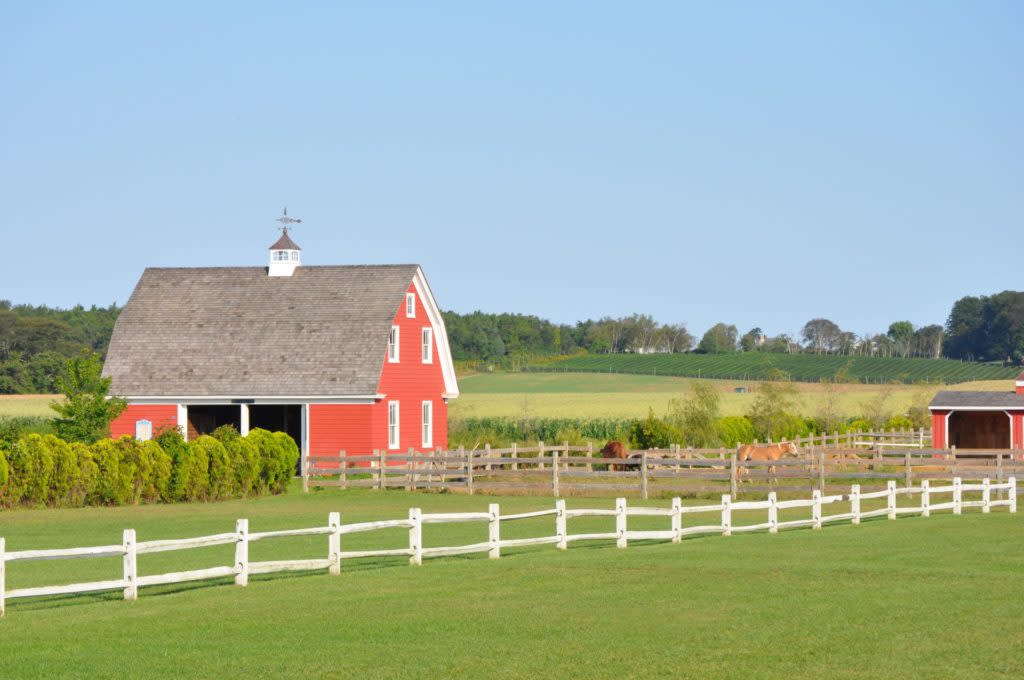 Another great spot for some adorable animal encounters on the Island is Harbes Family Farm in Mattituck. This farm is full of lovable animals that are waiting for fun visitors to come by. Head over to see baby chicks, lambs, sheep, baby goats, ducks, bunnies, pot-bellied pigs and more. If you need a relaxing outdoors moment, take a ride on the musical hayride tour offered on the weekends.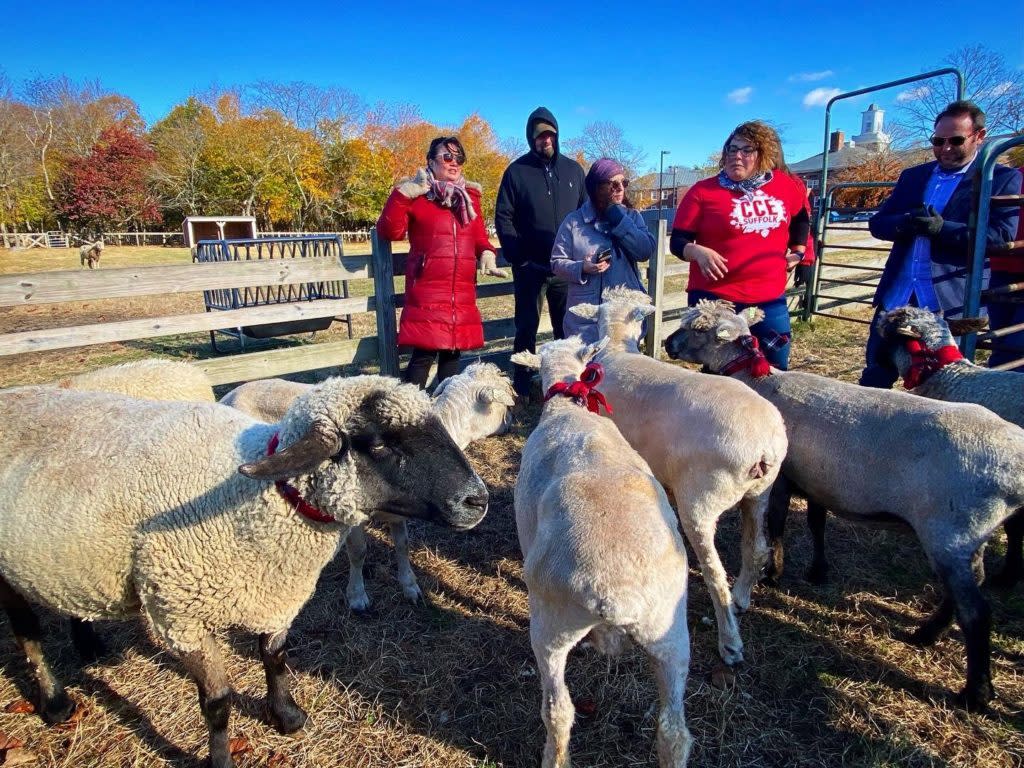 Credit: Suffolk County Farm and Education Center, Suffolk County
At the Suffolk County Farm in Yaphank, witness a real working farm run by the Cornell Cooperative Extension in action with the addition of many opportunities for fun – including goat yoga. Everyone is welcome to participate in special events, as well as up close and personal interactions with the friendly animals. Visit them for a wonderful summer day full of endearing animal encounters. Check out their other awesome offers such as their summer day camp, childhood education programs, butterfly house, and more.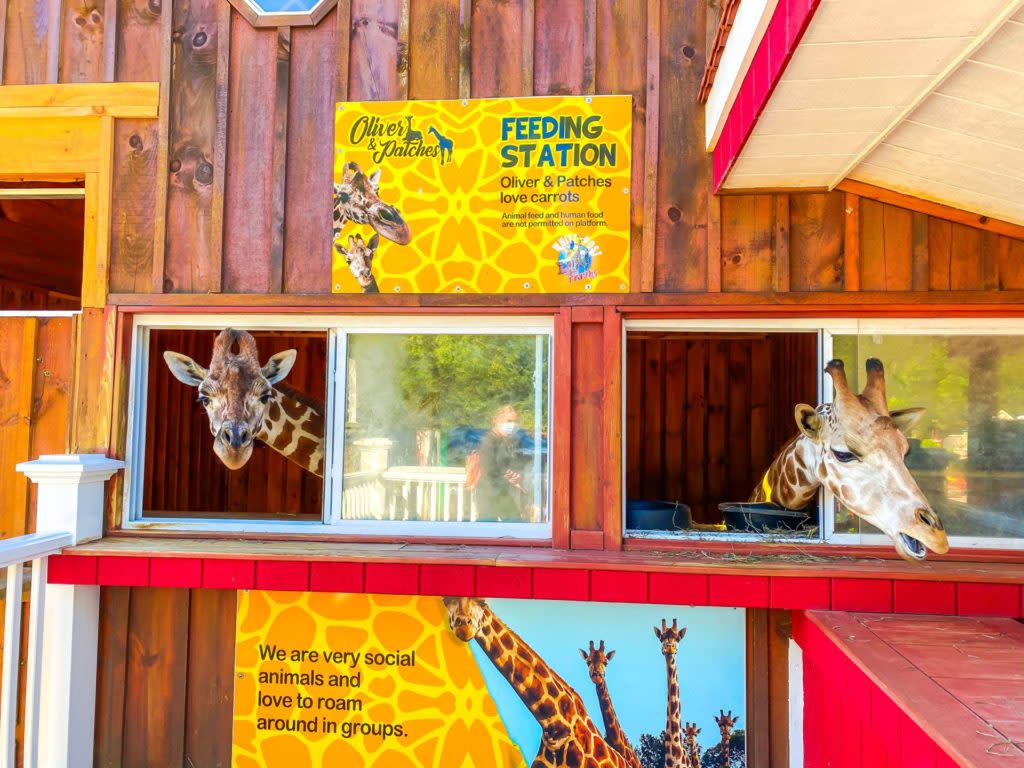 Head over to Melville for some family-friendly fun at White Post Animal Farm for intimate experience that this farm offers with tons of adorable animals.  Take a walk through the primate enrichment barn to see the furry creatures, have a towering moment over at the giraffe observation deck or watch Lorikeet birds take flight as they drink sweet nectar right from your hand. Take a ride on the farmland express train, have the little ones take a photo with and get a ride on the ponies, or watch one of the many shows that are offered, such as their magic show or singing chicken show.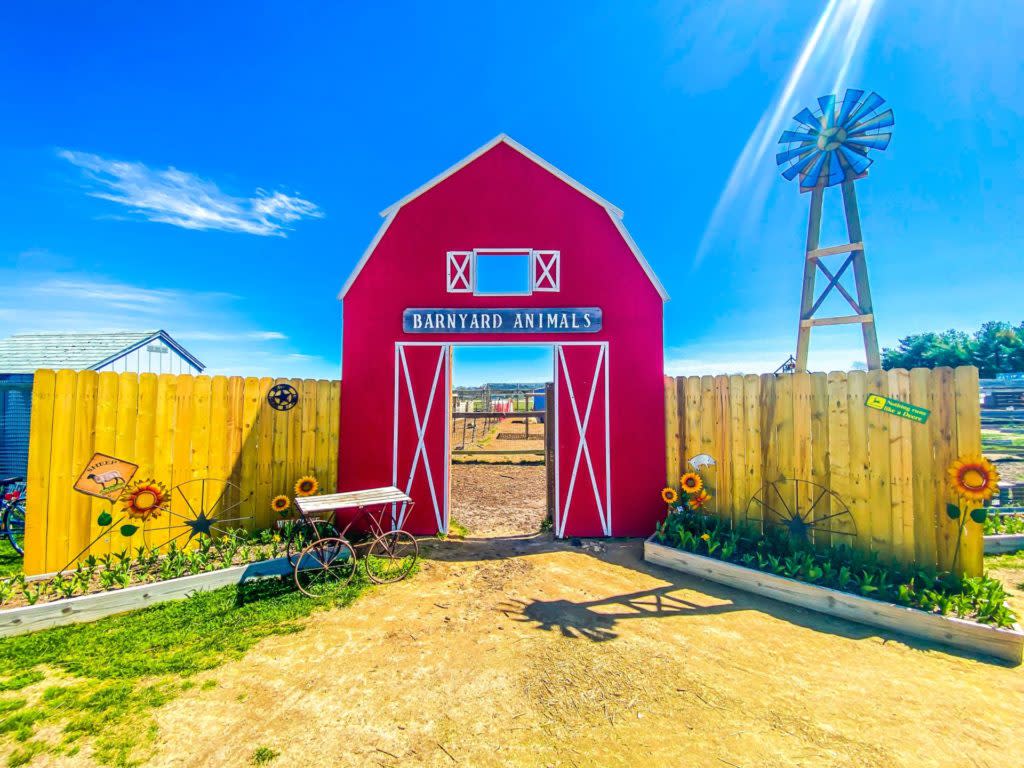 A four-season family farm, Waterdrinker in Manorville offers the cutest barnyard animals, including ponies, pigs, and more. The farm offers a variety of attractions such as a mini-golf station, tractor rides around the farm, an obstacle course, a wooden playland, and so much more. Join Waterdrinker on weekdays from 10 a.m. to 6 p.m. and on weekends from 9 a.m. to 6 p.m. Make sure not to miss the Sunflower festival, happening now!
Wildlife Sanctuaries and Preserves to Explore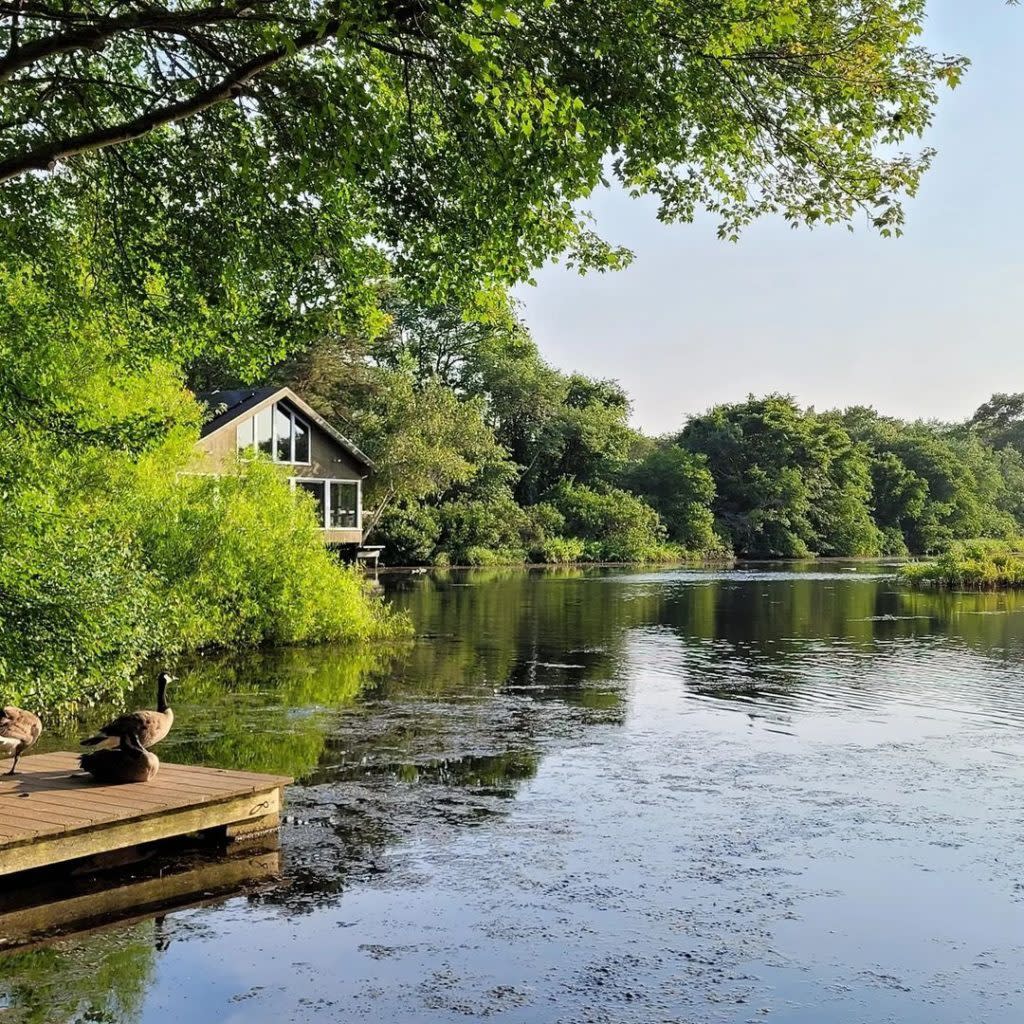 The Quogue Wildlife Refuge is a 305-acre facility featuring over seven miles of walkable trails that wind around diverse habitats throughout the Preserve. The Charles Banks Belt Nature Center offers spectacular views of Old Ice Pond as well as a variety of wildlife exhibits, live animals, a nature library, and gift shop. Elsewhere on the Preserve's grounds, the Outdoor Wildlife Complex houses permanently injured wildlife that require human care to survive including owls, falcons, a fox, and many other native New York animals.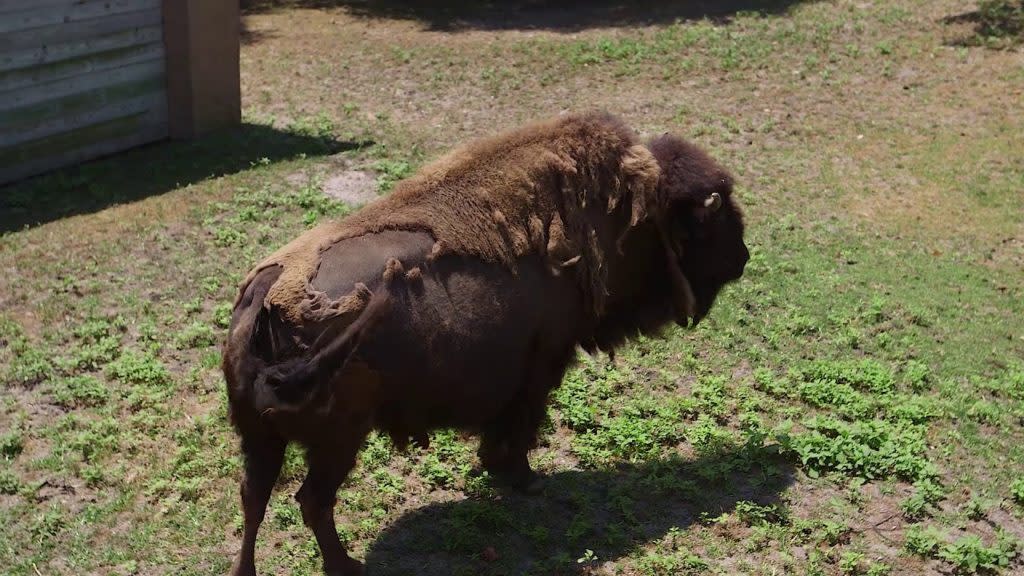 Credit: Town of Brookhaven
The Brookhaven Holtsville Ecology Site and Animal Preserve is another great option for an amazing animal experience. The Town of Brookhaven Highway Department has worked to build this modern and educational facility that welcomes visitors to observe tons of cool features. At this park you can see bobcats, buffalo, an eagle, black bears and more. Take in the other amenities such as their greenhouse, picnic area and ecology exhibits and tours. Visit their website for more information on the preserve.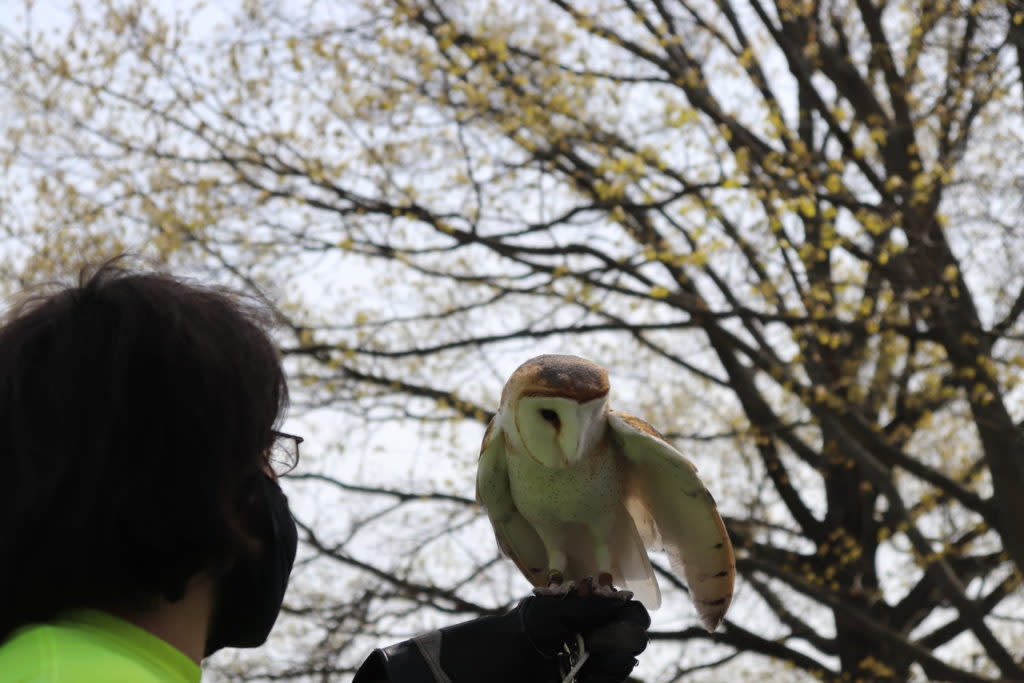 Credit: Jennifer Corr/LI Herald
In the middle of densely populated Seaford on the South Shore, is an historic and beautiful 84-acre sanctuary of oak forests, ponds, streams, small mammals and scores of bird species, all of which can viewed via five miles of clearly marked trails. The Tackapausha Preserve, the first tract of preserve land acquired by Nassau County in 1938, is one of the most popular preserves on the South Shore. In addition, the preserve incorporates a 3,000-square-foot museum with displays about the ecology of Long Island, as well as animal exhibits and shows and interactive activities for children.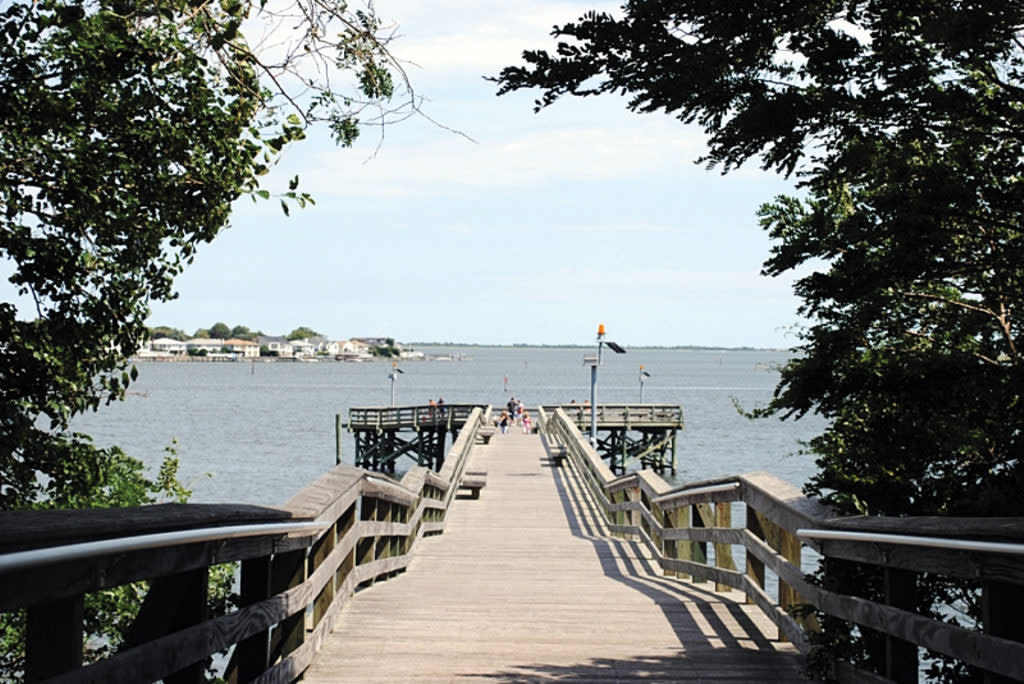 Credit: Fred Golofaro
One of the best-kept secrets in southern Nassau is Norman J. Levy Overlook Park and Preserve. It is home to a land conservation project, gravel walking paths surrounded by trees and shrubbery, turkeys, peacocks, goats, and one-of-a-kind views of Long Island's autumn season. While the animals make for some cute photos, they also serve a purpose on the grounds - the goats are used in place of lawnmowers, so if you see them or any of the other wild animals roaming around, please keep your distance - they are hard at work!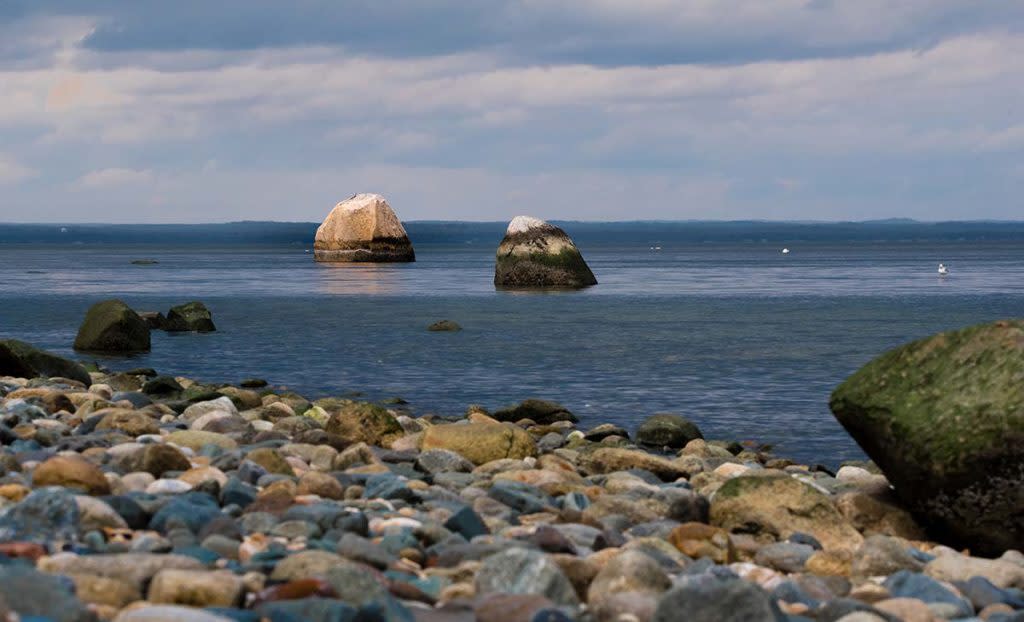 Credit: Tony Salerno
Target Rock National Wildlife Refuge in Huntington is a part of the National Wildlife Refuge System network which ensures that there ais land and bodies of water set aside throughout the nation to conserve America's fish, wildlife, and plants.  When visiting the preserve, take a hike on the self-guides 1.75-mile nature trail through the woodlands down to the beach where you can observe harbor seals and loons if you are lucky. Throughout the journey, be sure to observe the diverse variety of bird species native to the area including porgys and ospreys, as well as large game fish.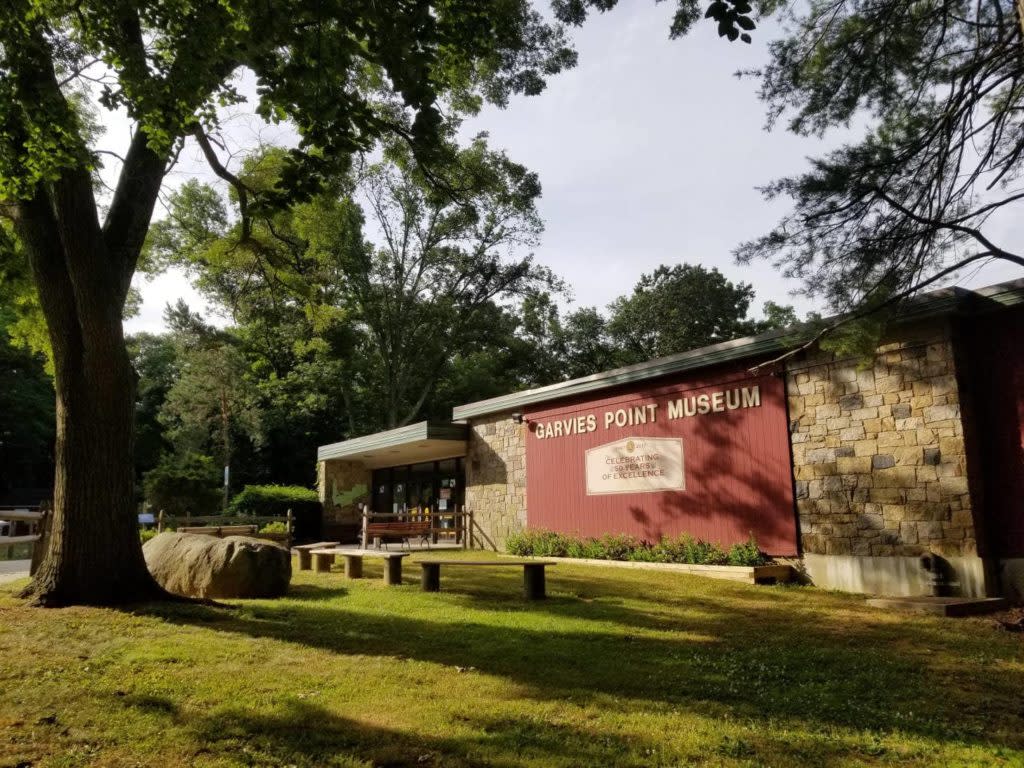 Credit: Nassau County Parks
The Museum is a center for research on Long Island geology and a valued resource in the study of the Island's Native American archaeology. Reference collections of original archaeological artifacts and geological phenomena are maintained. he woods and meadows, with their varied plant life, attract more than 140 species of birds, notably, scarlet tanagers and many varieties of warblers. Woodchucks, opossums, and raccoons can be seen in the woods or along the meadows' edge. Over a dozen educational programs relating to local geology, archaeology, and outdoor environmental themes are also offered throughout the year.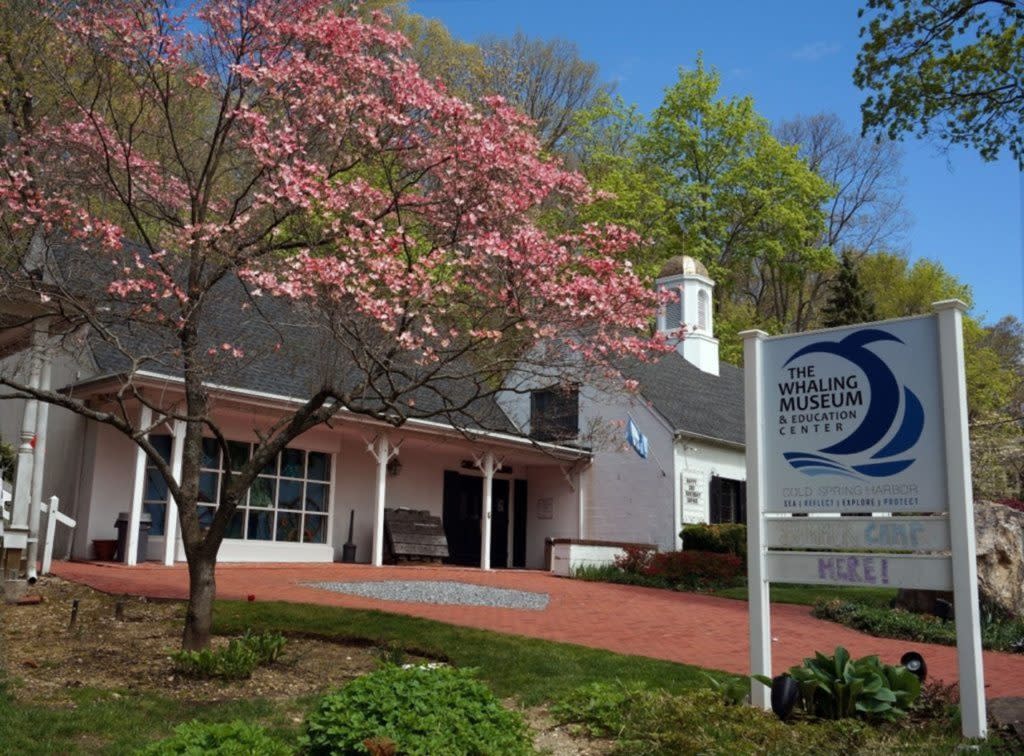 Credit: Cynthia Grimm/The Whaling Museum & Education Center
Long Island boasts a particularly vibrant whaling heritage. Historically, whaling was one of Long Island's most important commercial industries, significantly shaping the economic development and social foundation of the region. The Museum's object and archival holdings of 6,000 artifacts document the whaling and general maritime history of Cold Spring Harbor, Long Island, and general US whaling history.  The star of the Museum's permanent exhibits is a historic whaleboat, the only fully equipped whaling vessel with its original gear on display in New York.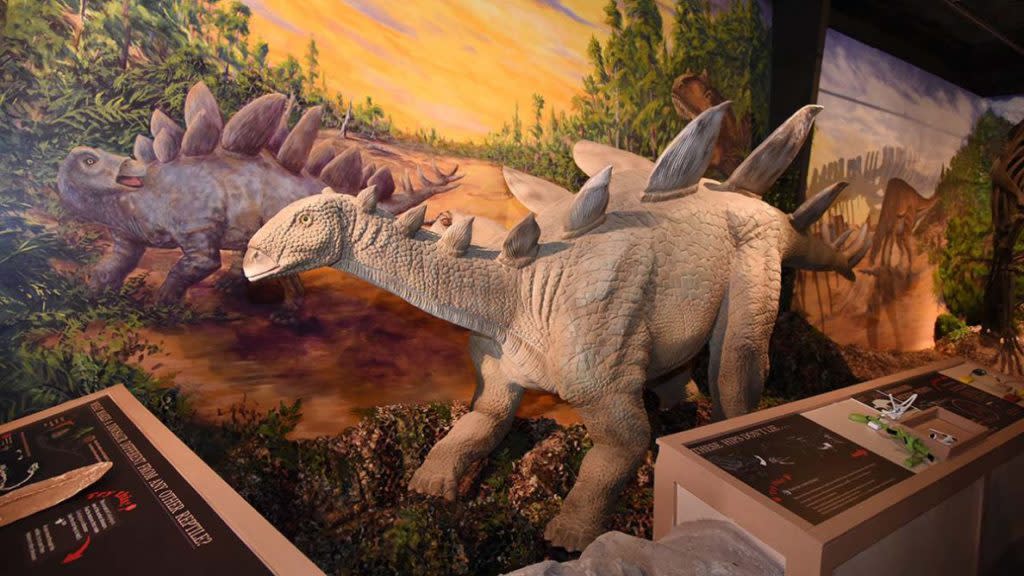 Credit: Center for Science Teaching & Learning
This summer, there are great opportunities for kids at the Tanglewood Preserve through the Center for Science Teaching and Learning. All summer, kids can sign up for and participate in the Discovery Summer Camp. During the camp, participants will spend time going on hikes, meeting tons of animals and doing experiments with talented science teachers. Check out the link above to get involved in this informative and fun-filled program. Animals at the Center range from a variety of reptiles, to small game, and more!
Ocean Life Up Close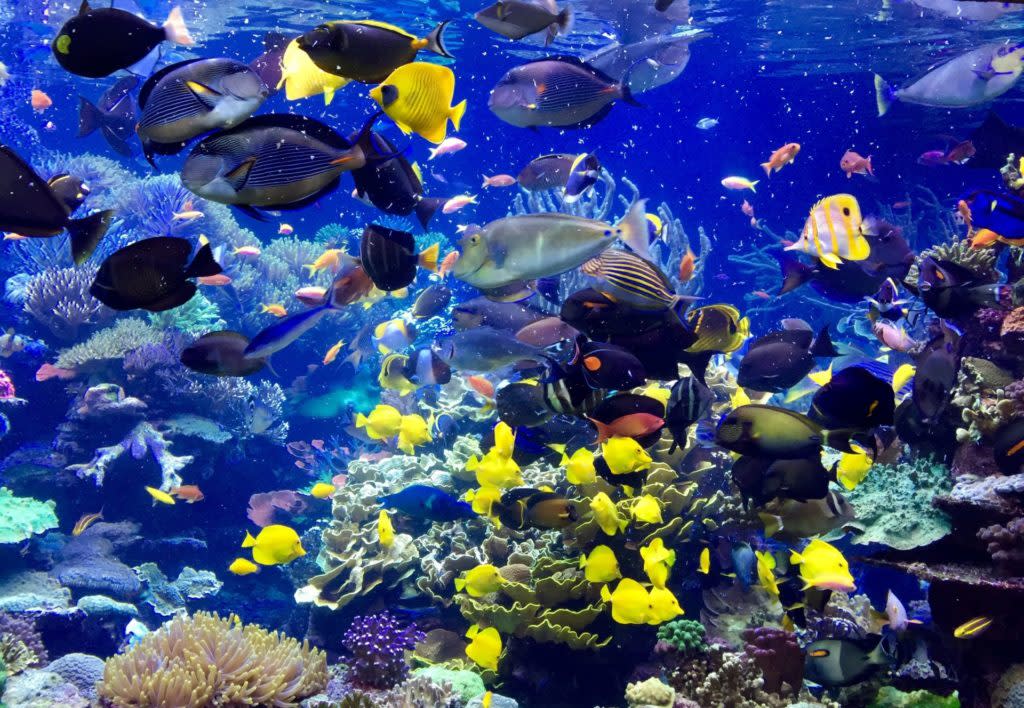 This destination features one of the largest all-living coral reef displays in this hemisphere, a 120,000-gallon shark tank, year-round sea lion shows, African Penguins, Marmosets, numerous touch tanks and more than 100 exhibits including the lavish indoor gardens of the Butterflies, Bugs & Birds Exhibit! Try one of the Aquatic Adventures like the Shark Dive where you'll get in the cage and down into our amazing Lost City of Atlantis Shark Exhibit.
CRESLI (West Sayville, Montauk)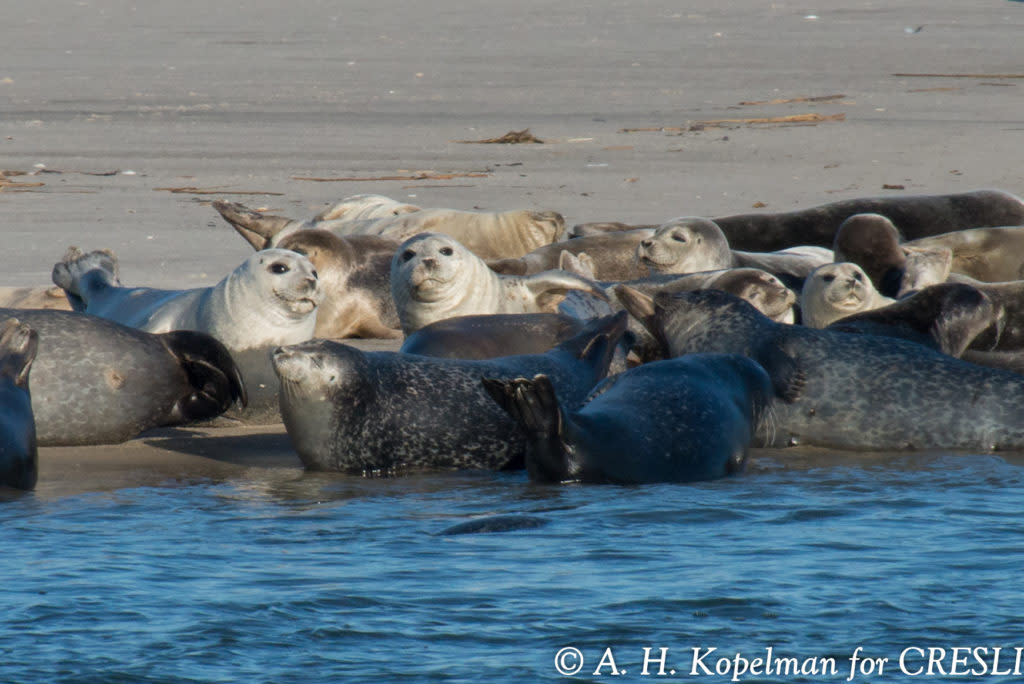 Dr. Artie Kopelman, CRESLI
The Coastal Research and Education Society of Long Island was founded in the summer of 1996 by a group of experts in marine mammal science, environmental sciences, education and conservation. Research and education are inextricably linked in all CRESLI activities, especially in whale watching. As such, CRESLI actively seeks cooperative alliances with researchers, educational institutions, and the participation of the public. Our pinniped and cetacean research projects, for example, utilize public whale watch cruises and seal walks as platforms for collecting data and educating the public at the same time.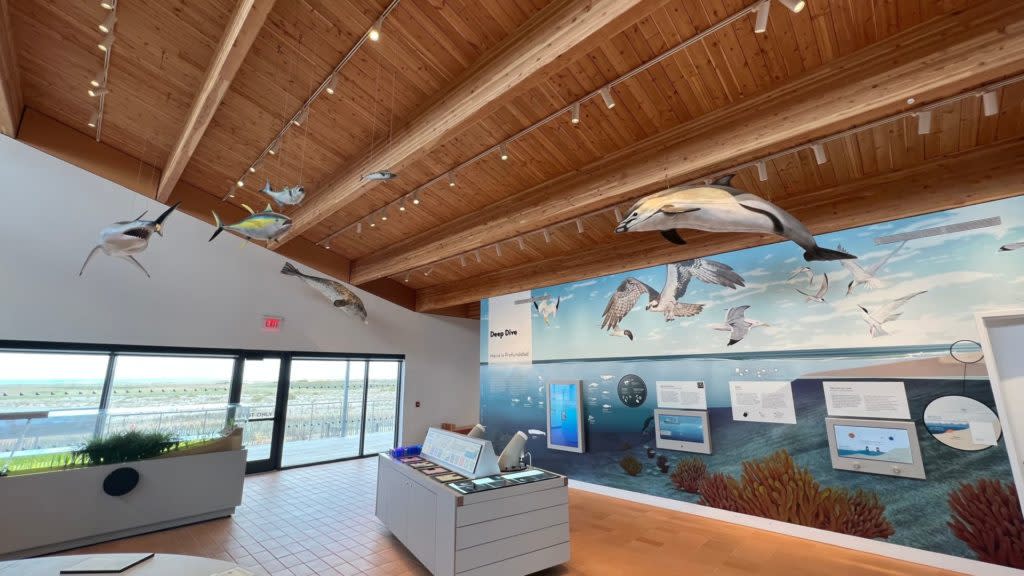 Located on the West End of Long Island's iconic Jones Beach State Park, the Center activates and interprets the coastal landscape in which it is situated. Exhibits, educational programs, and events explore how energy is transferred in nature and transformed into power for human use, and how energy consumption shapes the natural environment. As climate change reshapes the landscapes of Jones Beach and across the globe, the Center brings wildlife, energy, nature, and society under the same roof, providing space for education, reflection, and inspiration on some of the most critical issues facing the world today.