Long Island has long been a refuge for relaxation for New Yorkers seeking to escape the hustle and bustle of city life and recharge after the busy holiday season. But no matter where you're from, you can escape to Long Island for a rejuvenating, bliss-inducing spa weekend where heated pools and massages are sure to cure the worst winter blues and provide the self-care you crave. 
And with slimmed down crowds and an affordable winter edge, now is the best time to explore the diverse range of hotel spas across the region, from the B&Bs nestled in wine country to the lavish properties of the Gold Coast to the five-star waterfront retreats of the Hamptons. 
Whether you're looking for indulgent luxury or no-frills relaxation, you can find it on Long Island.  And while you don't need to stay overnight to unwind and recharge in delicious fashion, you'll probably want to. So, start your New Year off refreshed with a winter weekend getaway filled with massages, facials, bodywork treatments, manicures, pedicures and more, at these incredible locations.
Canoe Place Inn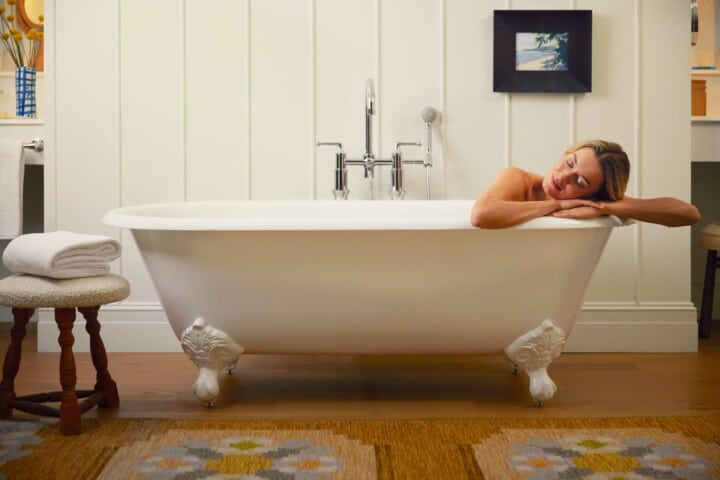 Onda Beauty, co-founded by Naomi Watts, is a brand-new full-service spa, tucked into a quiet corner of the beautifully refurbished Canoe Place Inn & Cottages in Hampton Bays – an East End landmark hosting Manhattanites, socialites, and travelers from across the world for over a century.
The Zen and inviting ambiance of the new spa at the canal-front retreat immediately relaxes clients and sets the stage for the treatment that awaits. ONDA Canoe Place offers exclusive new treatments including the Rejuvenating Facial and Body Bliss Treatment. Signature ONDA experiences such as the Ultimate Lift Facial and Total Wellness Massage will also be offered as well as ONDA's curated collection of clean beauty products. 
Gurney's Montauk Resort & Seawater Spa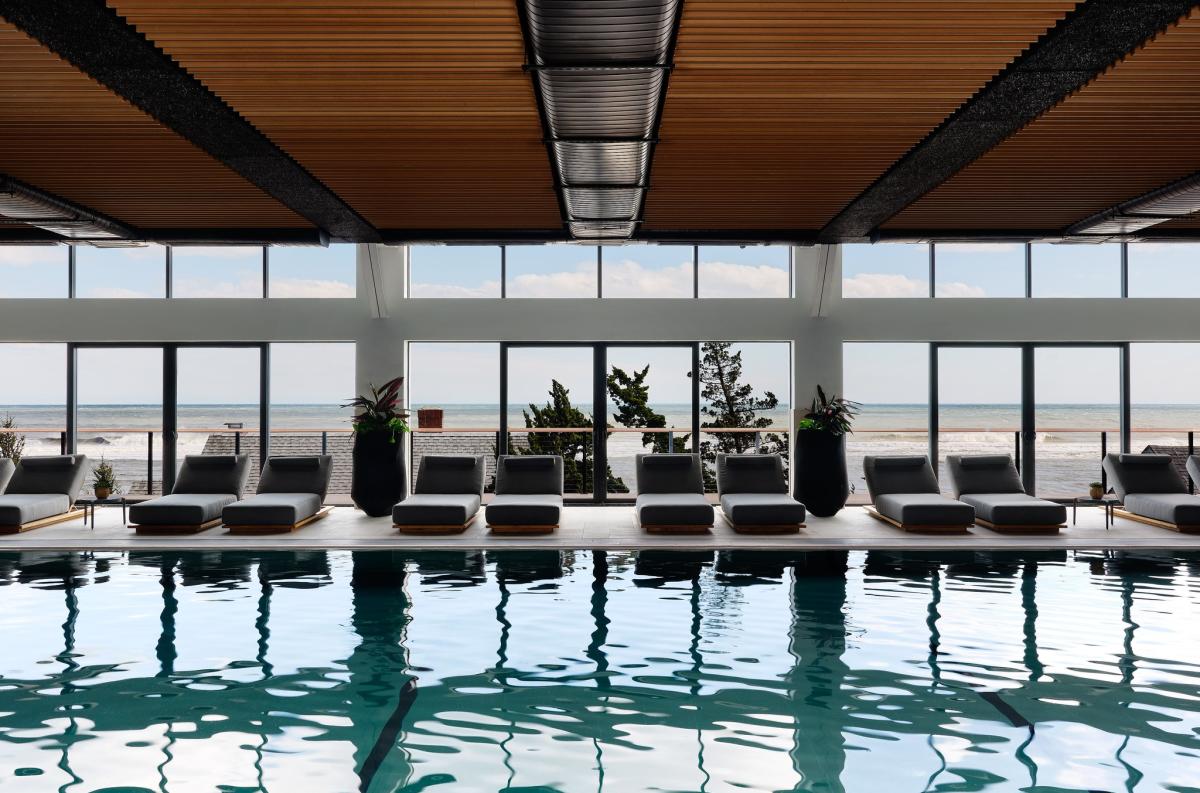 This past May, the iconic Gurney's Montauk Resort & Seawater Spa unveiled its $20 million renovation which includes North America's only ocean-fed seawater pool (which is heated, of course). The spa was reimagined by architect Ignacio Alonso, who is previously known for his work on Aire Ancient Baths in New York City.
The property's distinct wellness services and innovations are directly inspired by the resort's seaside location, including seawater and marine-based therapies, thermal pools, a seawater pool circuit, bathhouse, caladium, sauna and steam, a salt room, plus indoor-outdoor treatment suites overlooking the Atlantic Ocean – providing a truly unrivaled setting. 
Guests can enjoy access to the Seawater Spa Bathhouse and the exclusive ocean-fed heated indoor Seawater Spa Pool with any treatment 60 minutes or longer.  If you're looking for a truly unparalleled spa experience, you'll find it at Gurney's Seawater Spa this winter. 
Montauk Manor Resort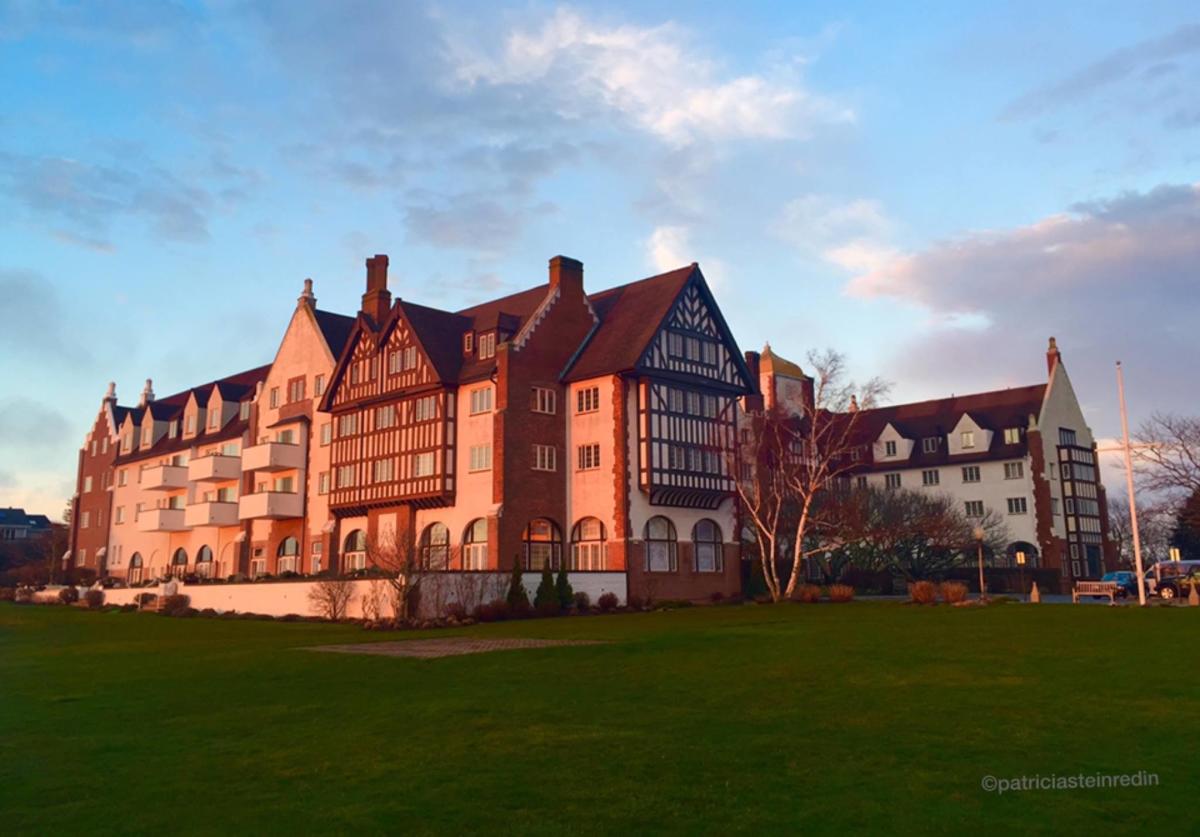 Not far from Gurney's you'll find Montauk Manor. Elegant wood beams frame this classic Tudor, which stands watch over 12 fabulous acres and is situated on a hilltop where sweeping vistas of the Atlantic Ocean, Gardiner's Bay, and Block Island Sound beckon, offering an extraordinary setting that will make you feel like royalty. 
Their Space MTK – Spa offers a variety of spa packages which include luxurious accommodations, rejuvenating treatments, and wonderful keepsakes for a memorable and rejuvenating winter weekend escape. 
The Baker House 1650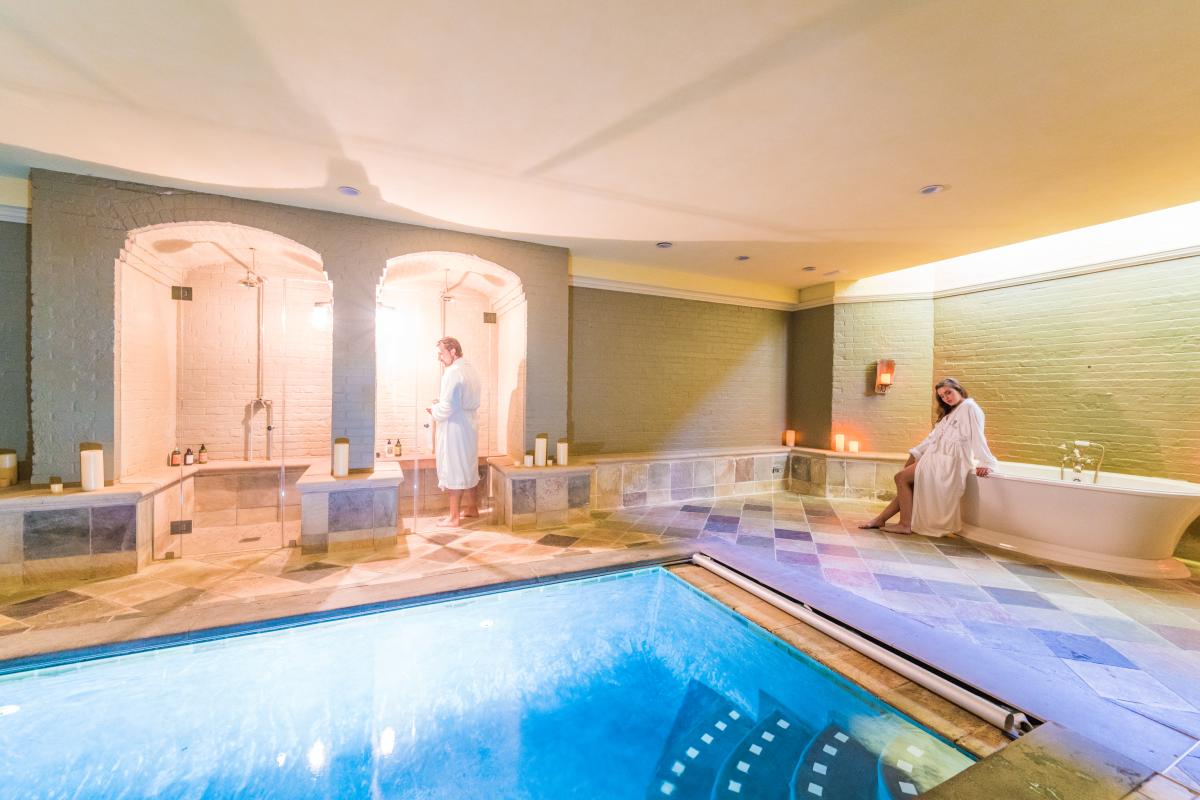 Don't feel like heading all the way to Montauk? No problem. The Baker House 1650 is as darling as darling gets, and it's right in the heart of East Hampton. Escape from reality and descend the paneled staircase leading to the Baker Spa. Relax, rejuvenate, and revitalize in this Hamptons oasis with amenities like a dry sauna, soaking jacuzzi tub, counter-current swimming pool, and eucalyptus steam shower.
Baron's Cove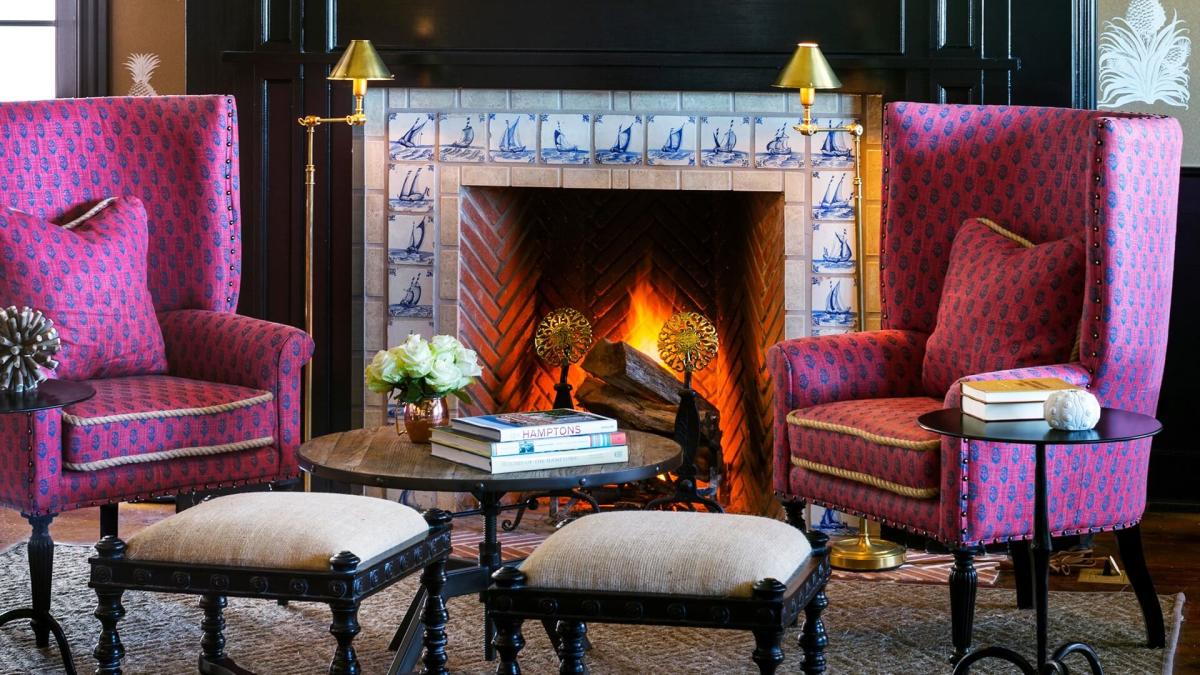 The hotel and restaurant at Baron's Cove in Sag Harbor offer one of the coziest destinations in the Hamptons with sweeping harbor views of the Sag Harbor Marina and a sophisticated preppy interior that looks like it was designed by Ralph Lauren himself. This luxurious and intimate year-round resort is a dog friendly destination and offers three wood-burning fireplaces for guests to enjoy. Indulge in relaxation with their two massage rooms offering deep tissue massages and more.
Topping Rose House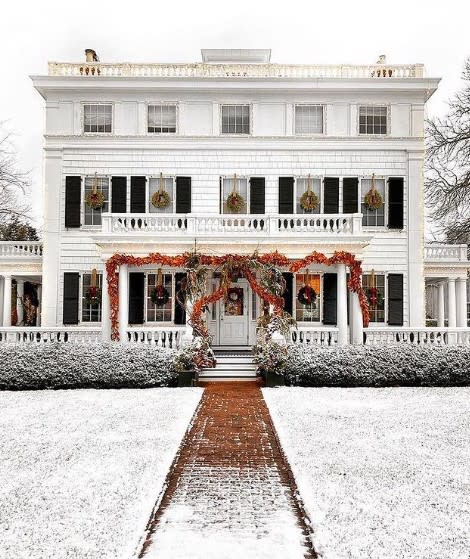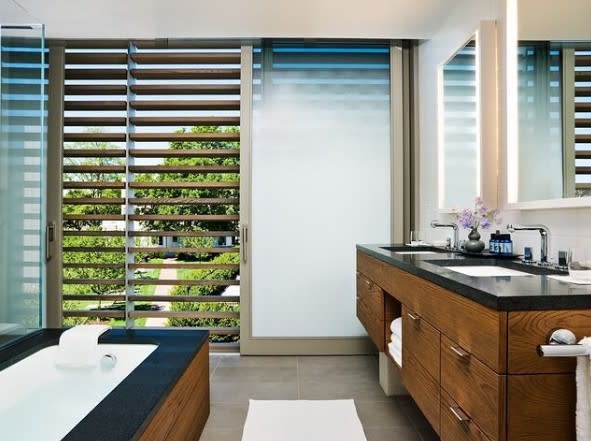 Housed in an 1842 Greek Revival-mansion in Bridgehampton, Topping Rose House boasts a contemporary annex, proximity to Ocean Road Beach and facial and massage services.
Experience their "farmaesthetics" treatment studio where beauty and relaxation come together with their muscle-relaxing, anti-inflammatory massage treatments designed for relief.  To balance oils and target blemishes, opt for the clarifying facial.
Enhance your state of bliss with a meal at chef Jean-Georges' onsite restaurant. Here, Jean-Georges prepares a truly seasonal, farm-to-table cuisine using the finest ingredients sourced from local farms, orchards, and fishermen. 
The Mansion at Glen Cove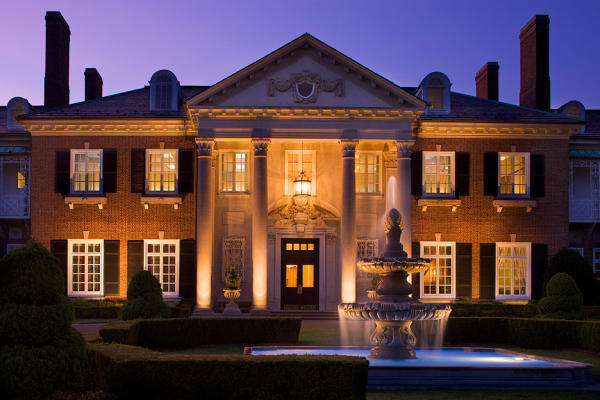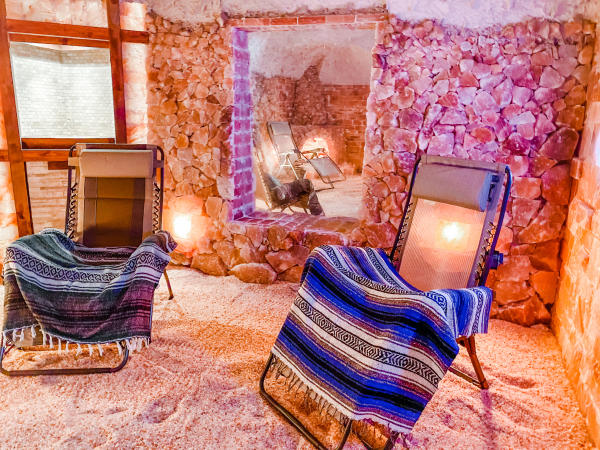 Driving onto the grounds will take you back in time to elegance and opulence. The Mansion at Glen Cove makes you feel like a world away on Long Island's Gold Coast with views of the Long Island sound and 55 sprawling acres of magnificently manicured lawns.
The Mansion's newly opened Massage Yoga Wellness (MYW) Spa is designed for enjoyment and relaxation, offering a variety of services geared toward nourishing your mental, physical, and spiritual self. Stop in for a facial, massage, body scrub or wrap, and even the salt cave. Their indoor heated pool is open year-round in addition to the hot tub and on-site yoga classes.
Danford's Hotel and Marina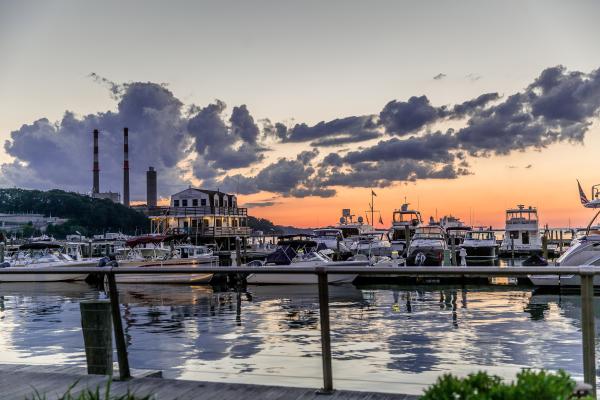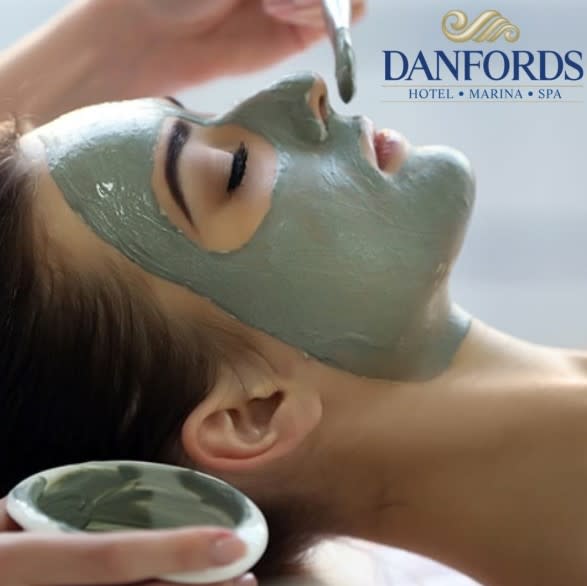 The fireplace suite at Danford's Hotel and Marina overlooking Port Jefferson Harbor is a retreat in itself, but water-view balconies alone won't relieve those knots between your shoulders. The on-site spa will, and luckily for you, they've got an expert staff that will leave you feeling relieved and relaxed. And before exploring the vibrant restaurant scene of the historic and nautical village of Port Jefferson, you'll want to experience Danford's hair, lash & brow (HLB) spa which offers a full-service menu of blow-outs, haircuts, lash extensions, spa facials and more.
Arbor View House Bed & Breakfast & Spa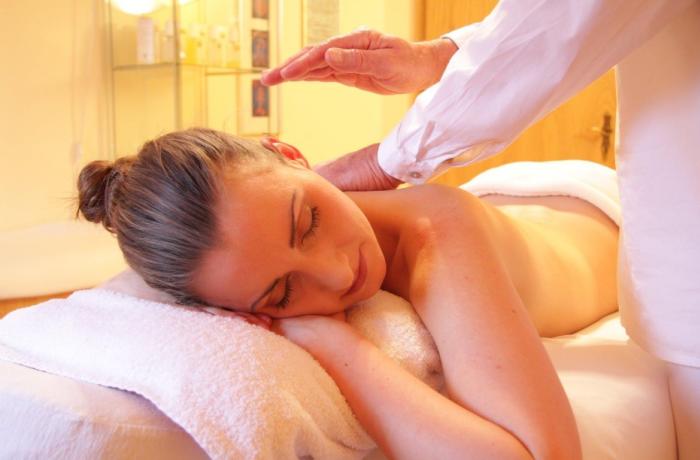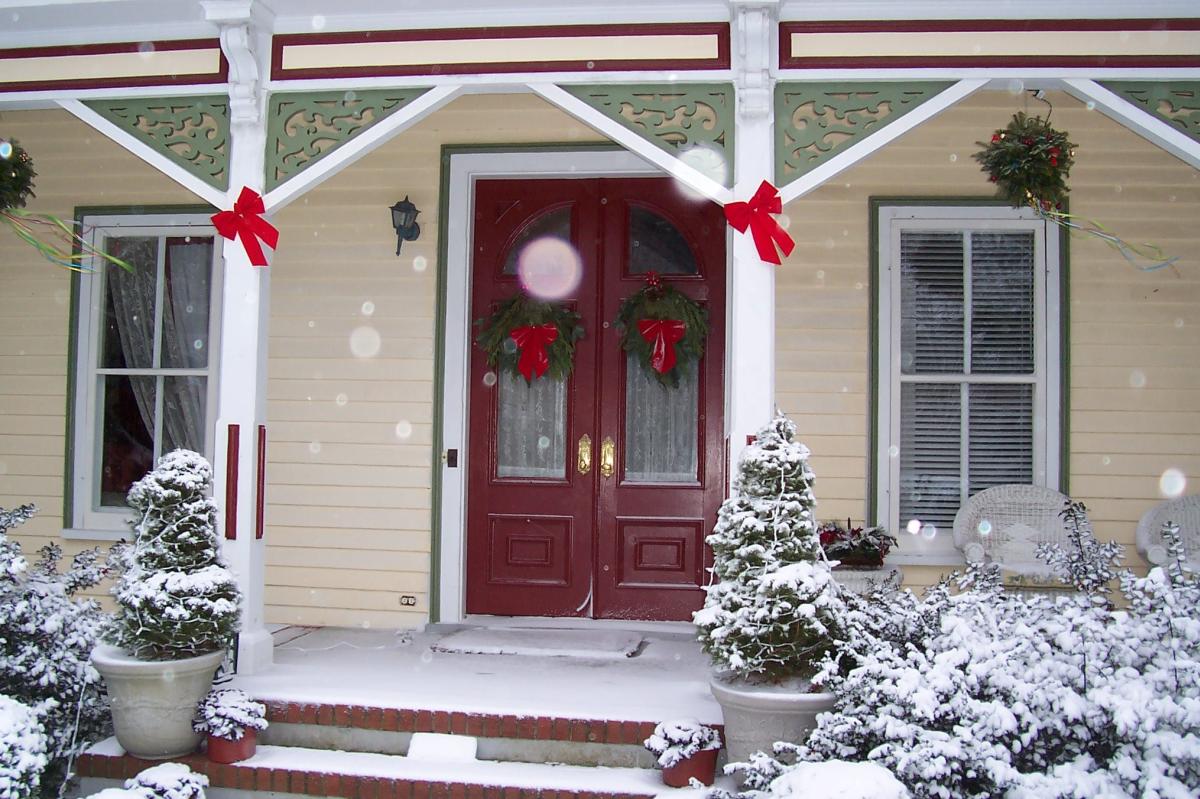 The upscale-Victorian style Arbor View House B&B, originally built in 1780, offers the ideal quaint setting in the heart of Long Island's wine country and not far from the award-winning maritime village of Greenport, with much to explore and experience.
The spa offers numerous massage styles from Swedish to sport to hot stone to maternity. For a winter romantic getaway, indulge in a couples' massage or a relaxing aromatherapy bath and relax by the fireplace in one of the wine themed suites or rooms. Candlelight, soft music, rose petals and essential oils team up to help visitors abandon stresses.
Wine, champagne, and chocolate complete the sensory experience. As for the rest of Arbor View House, three-course breakfasts and beds known for being simply heavenly make it tempting to stay put. Also consider a trip to Greenport since it's a mere three miles away.
East Wind Long Island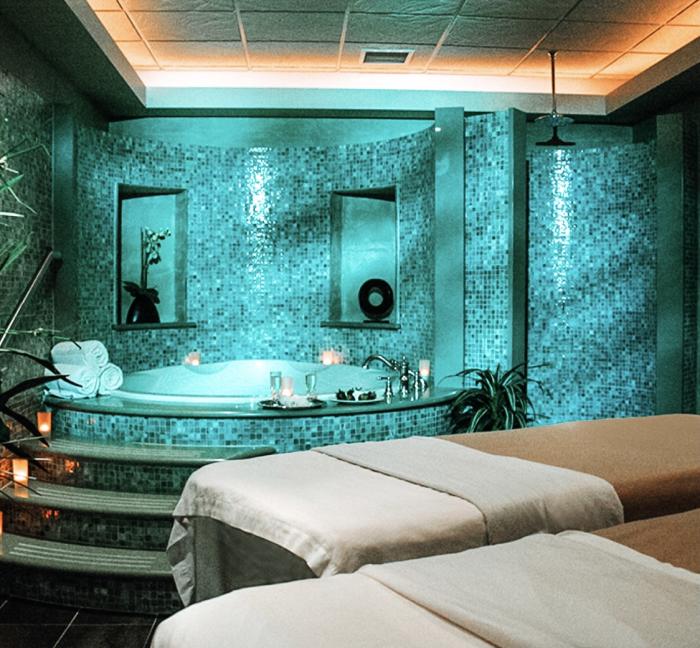 From a relaxing retreat to a spa bachelorette party, experience East Wind's 10,000 square foot luxury spa where guests can indulge in a fully equipped facility featuring an array of treatment rooms, spacious couple's suites, men's and women's saunas, steam rooms, and locker rooms as well as rain showers, an all-new relaxation lounge, and state of the art full-service hair and makeup salon.
Garden City Hotel Red Hots Spa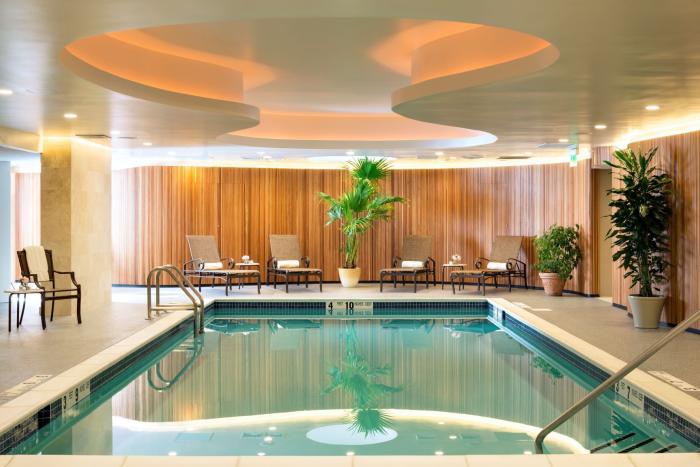 The glamorous Garden City Hotel is a destination for luxurious relaxation. The property's King Bar and Red Salt Room restaurants feature food prepared by celebrity chef David Burke, and everything from beauty and hair to massages, can be had in the hotel's new boutique Red Hots Spa.
Red Hots Spa is a one-stop destination for beauty, skin care and overall wellness. The spa was created as a luxury boutique spa brand to synergistically blend the best results-driven spa treatments with favorite "instant gratification" beauty rituals. Their full menu of services is designed to indulge and pamper all visitors to the spa for transformational treatments and services.
Aqua by American Beech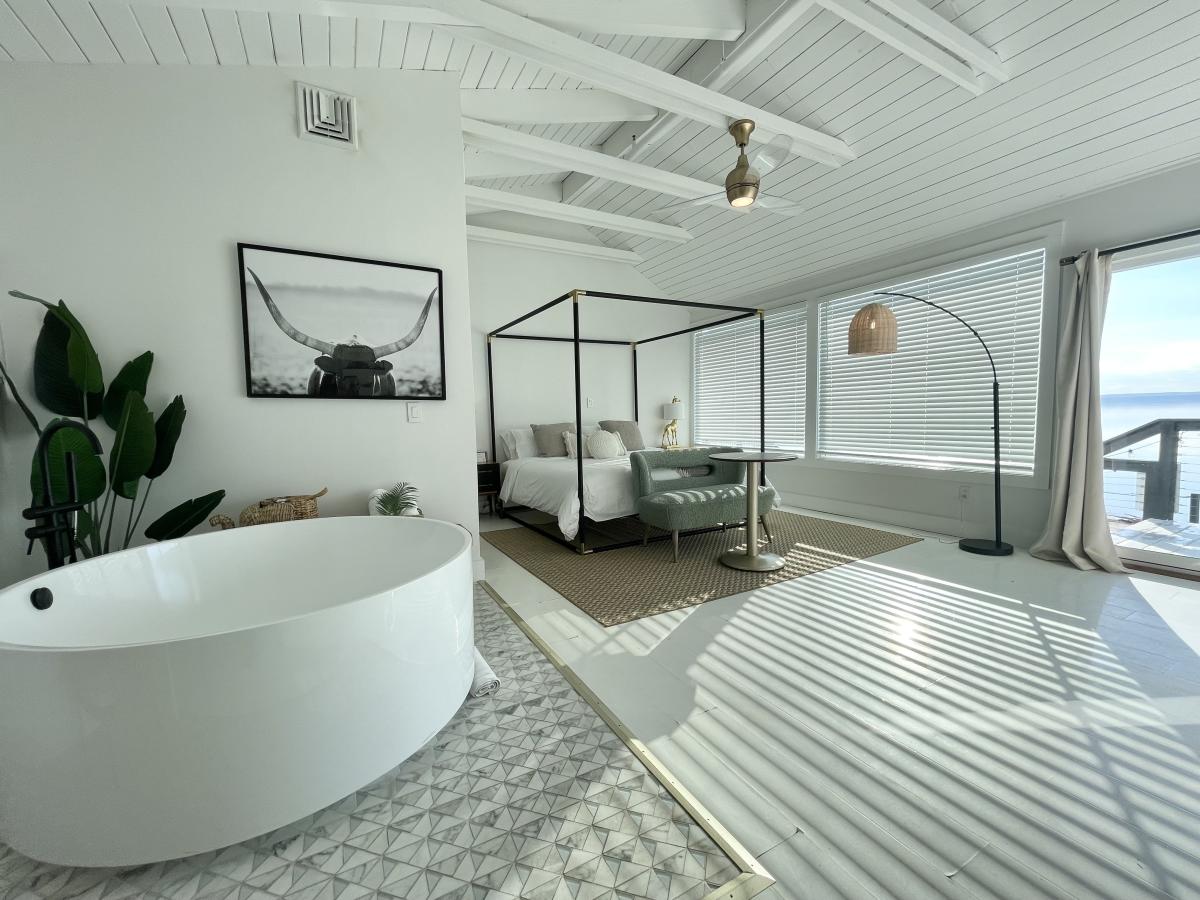 Why leave the comfort of your room when Aqua by American Beech can bring the spa right to you with a personalized in-room massage? With year-round in room massages available, let the highly skilled massage therapists take all the stress and tension away with a premium spa quality massage. Aqua also has an on-site sauna and two beachfront suites that are each equipped with an in-room soaking tub and bath bombs for the ultimate calming experience.