WHAT'S NEW ON LONG ISLAND THIS FALL
The First-Ever Hamptons Harvest Festival, Spooky Finds, New Hotels and More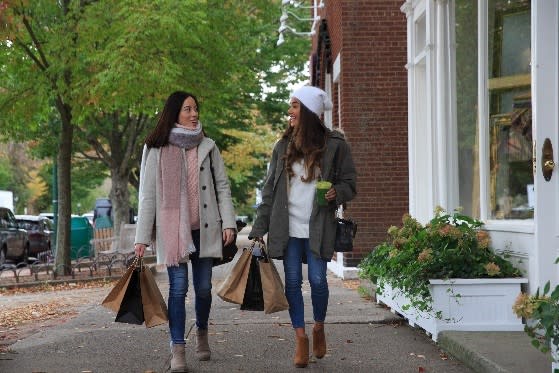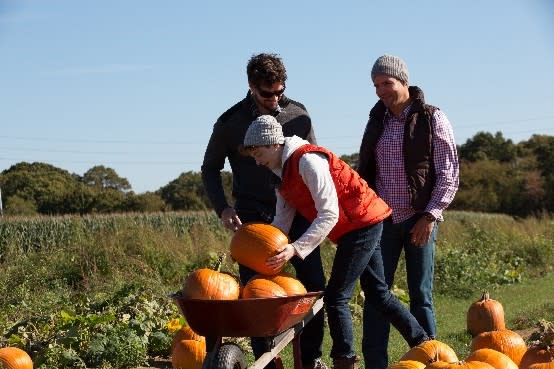 LONG ISLAND, NY (October 1, 2019) – The fall season is officially here and for Long Island that means the start of harvest season with more from our award-winning vineyards, farms, not-to-be-missed festivals and of course plenty of jack-o-lanterns.  From news-worthy hotel openings to exciting new fall festivals, don't miss these seasonal activities on Long Island this fall.
NEW OPENINGS AND RENOVATIONS: Montauk's newest hotel, The Marram, offers guests an oceanfront, barefoot luxury experience. The 96-room hotel just opened late August and already has built a reputation as the new cool kid on the block. With décor elements embracing a minimalist desert color palette boasting weathered cedar buildings, the hotel offerings are centered around culture including daily yoga, guided nature walks, surf lessons, and more.
The recently renovated Gurney's Star Island Resort & Marina pays homage to the original Yacht Club which dates back to 1928. Situated on Lake Montauk, the 107-room waterfront hotel has been tastefully redesigned with Gurney's trademark sophistication. The hotel now includes three new restaurants with Chef Jeremy Blutstein – Il Forno Market, The Pool Club and Showfish, the centerpiece seafood restaurant with rave reviews.
Moving west, the Glen Cove Mansion boasts richly-appointed renovations to its rooms, outdoor pool, and ballrooms. In addition, the Mansion has a luxury restaurant called Opus that is opening soon featuring Michelin-starred chef Massimiliano Musso.
NEW IN WINE COUNTRY: Long Island's award-winning Wine Country is home to over 60 vineyards and offer the perfect spot to unwind this fall season. Check out the new eco-friendly tasting house now available at Sannino Vineyard boasting a rustic-meets-modern vibe.  Don't miss the long-awaited re-opening of Croteaux Vineyards' Southold tasting room. This popular rose only vineyard offers a lineup of nine still and sparkling rosés produced from merlot, cabernet franc and sauvignon blanc.
FUN ON THE FARM: Long Island is one of the most agriculturally rich regions in New York State with a wide variety of farms and farm stands to buy fresh produce or have a seasonal u-pick experience. Complete with family-friendly activities ranging from corn mazes to petting zoos, a stop at a Long Island farm will satisfy any fall check list. Head to discoverlongisland.com for a full listing. A few of our favorite standouts include Hank's Pumpkintown in Watermill and Harbes Family Farm on the North Fork.
FAMILY-FRIENDLY FESTIVALS: The first annual Hamptons Harvest will take place from October 10- November 7 celebrating local flavors with special packages and events throughout the famed region.  Long Island's iconic Oyster Festival will take place in Oyster Bay October 19-20, 2019 marking its 36th year and honoring Long Island's unique aquaculture.
 "FALL" IN LOVE WITH FILM: For 27 years, the Hamptons International Film Festival (HIFF) has celebrated independent film and introduced international films and filmmakers to a global audience. From October 10-14, HIFF will offer general and spotlight screenings, film category awards, panels, parties and more. This year's most anticipated films include the opening night film, "Just Mercy", starring Michael B. Jordan and Jamie Foxx, as well as "The Irishman", directed by award-winning filmmaker, Martin Scorsese, and starring Robert De Niro, Al Pacino and Joe Pesci.
GET SPOOKED: Halloween-themed fun happenings pop up across Long Island, ranging from kid-friendly to downright terrifying. A popular family-friendly activity is the iconic RISE of the Jack O'Lanterns at Old Westbury Gardens. For the eighth year in a row, 5,000 hand-carved jack o'lanterns will be creatively arranged along a scenic walking path and set to a musical score designed to bring out the fall spirit in everyone. On the scarier side, the Bayville Scream Park is the largest Halloween "theme park" in the region. From September 27-November 3, the park will offer six haunted attractions, including Temple of Terror, Bloodworth Haunted Mansion, and Evil in the Woods.
For more fall inspiration or year-round fun on Long Island, visit www.discoverlongisland.com.
###
ABOUT DISCOVER LONG ISLAND:
Discover Long Island is the official regional organization charged with furthering the $6.1 billion tourism economy. The organization contributes to the economic development and quality of life on Long Island by promoting the region as a world-class destination for visitors, meetings and conventions, trade shows, sporting events and related activities. For more information, please call 631-951-3900 or visit DiscoverLongIsland.com.
Media Contact:
Maggie LaCasse
Director of Communications
Discover Long Island
631-951-3900