What's more fun than the thrill of sledding down a snow-covered hill on a wintry day? Don't worry, it's a trick question. So grab your friends, your boots, a sled, and a thermos full of hot chocolate because we've compiled a list of the top parks on Long Island where sledding is permitted. Just remember to always exercise caution when sledding.
Where to go sledding on Long Island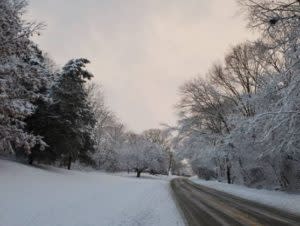 @lanalipchanskaia/Instagram
When the hills of Bethpage State Park (99 Quaker Meeting House Rd., Farmingdale) are covered in white, visitors flock here to take a turn down the hills. Bethpage State Park is best known for its five world-class golf courses, including the world-renowned Black Course, which was the site of the U.S. Open Championship in 2002 and 2009.
But visitors come to the park in the winter for sledding and cross-country skiing trails. Sledding isn't permitted on the famous Black course, but sledders are welcome on the Green and Red courses. Steerable sleds only. Inflatables are not permitted. Please call the park office before your arrival (516-249-0701).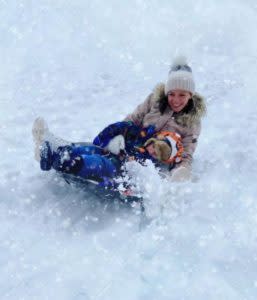 @chicagitana/Instagram
Hempstead Lake State Park on (1000 Lake Dr., West Hempstead) offers fun for families, especially for the smaller ones. Field three is where most visitors head to. Sledding at Hempstead Lake State Park is especially scenic since McDonald pond is nearby. The slope is considered moderate, and there is a barrier fence at the pond, which makes it ideal for young children.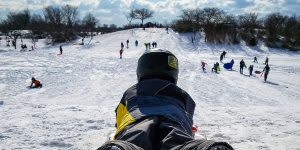 The only county-owned park open to sledders in Nassau County is Cedar Creek Park (3340 Merrick Rd., Seaford). The county used to allow sledding at Eisenhower Park, but the sledding area is now home to a beautiful ice skating rink. Cedar Creek Park permits sledding in most areas but most visitors go to the south-end parking fields. Here you'll find good quality hills, including a 'bowl-shaped' hill for added thrills.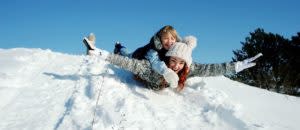 While all of Long Island parks are scenic, Wildwood State Park (790 Hulse Landing Rd., Wading River) is particularly beautiful, featuring 600 acres that terminate on the bluffs of the Long Island Sound. The park is heavily wooded and is known as an ideal camping spot in the warmer months. Visitors also come to go cross-country skiing in the winter. There are several hills of varying heights so families can choose their own.
For more winter fun and family-friendly activity ideas, click here.