From the Golden Globes to the Grammy's to the Oscars, Awards Season is officially underway. While New York City is often referred to as "Hollywood east," industry insiders and the real film buffs know that Long Island's unparalleled array of natural settings have served as the backdrop for hundreds of famous films, iconic movie scenes, television series and music videos, from Martin Scorsese's cinematic classics to Taylor Swift's "Blank Space" to your favorite Adam Sandler laugh fests. 
If you haven't visited our mansions, historic villages, or romantic beaches and lighthouses in person, you've definitely seen them on the big screen. Long Island's connection to film history dates to the silent cinema when opulent parties and renowned mansions attracted international stars such as Charlie Chaplin. Fast forward to today, Long Island is home to state-of-the-art movie studios including Grumman Studios as well as Bethpage's Gold Coast Studios where "The Gilded Age" just wrapped their second season. These studios have housed dozens of A-List stars and blockbuster hits including Avengers, Salt, John Wick, Oceans 8, The Amazing Spider-Man 2, and The Bourne Legacy to name a few.
So, if you're celeb-obsessed or a self-proclaimed film buff, a tour of these popular Long Island film sites should be high on your bucket list.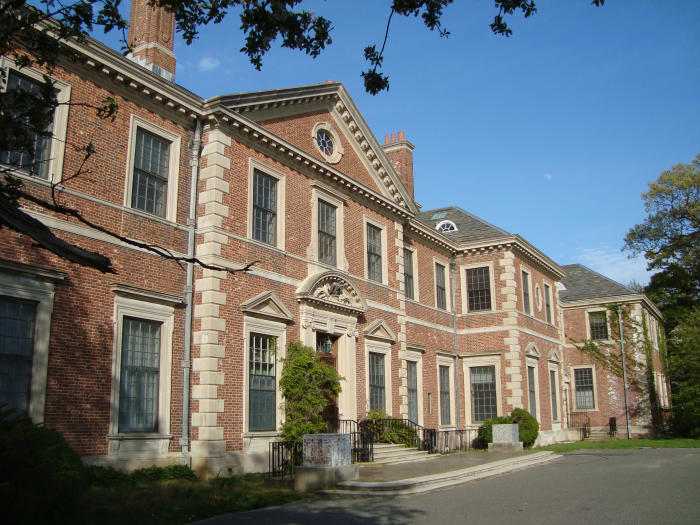 Caumsett State Historic Park is the former estate of Marshall Field III and is situated on a scenic peninsula in Lloyd Harbor, extending into the Long Island Sound. It remains essentially undeveloped, offering miles of bridle paths, hiking, biking, cross-country skiing and nature trails over acres of woodland, meadows, rock shoreline and salt marsh and also served a film location for Angelina Jolie's film, "Salt." Most recently, Julia Roberts' new Netflix film, "Leave the World Behind" filmed in the Lloyd Neck section of Lloyd Harbor (as well as in Riverhead).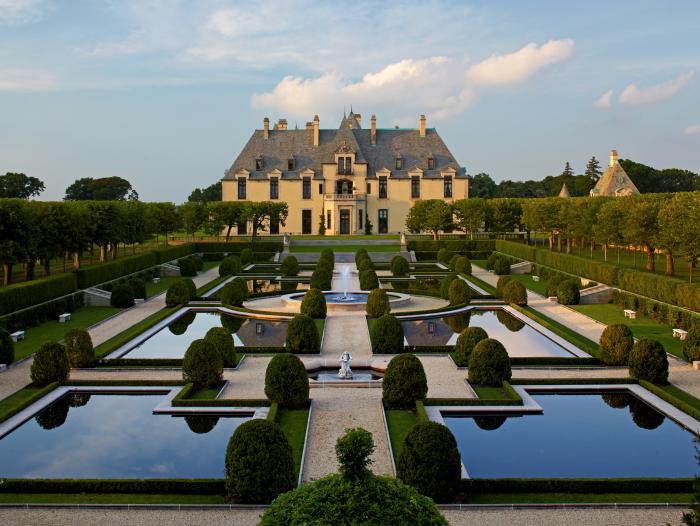 A breathtakingly beautiful historic mansion located on the famed Gold Coast of Long Island between New York City and The Hamptons, Oheka Castle's stunning European style and dramatic surroundings continue to make the castle a popular backdrop for professional film, television, video, and still photography productions. A hotspot for celebrity sightings, the Gatsby-era castle is famously seen in Taylor Swift's "Blank Space" music video and the 1941 motion picture, "Citizen Kane." Visit Oheka Castle's website for their full list.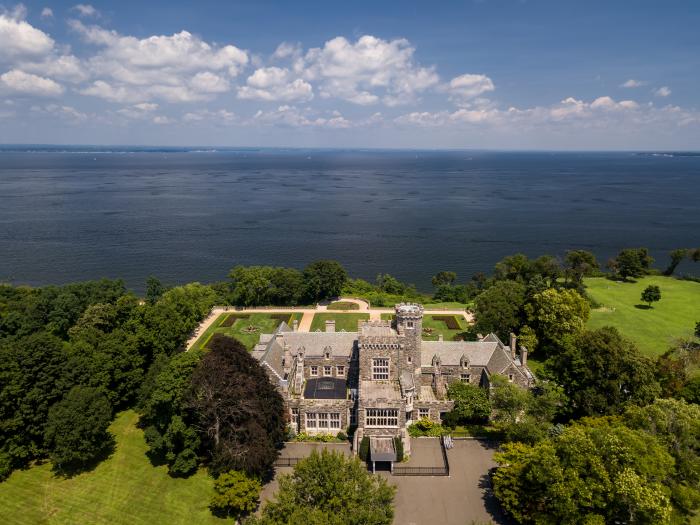 Sand's Point Preserve is home to three spectacular mansions: Falaise; Hempstead House; and CastleGould. Falaise is a Normandy style home filled with antiques and open to the public for tours. It's here that Charles Lindbergh wrote his famous book "WE," while staying with the Guggenheim family at Falaise, and where he came for respite following the tragic kidnapping of his child. The preserve provides versatile and diverse settings for film and TV with feature films including "The Godfather" and "Teenage Mutant Ninja Turtles." And not too far from the preserve in Sands Point, "The Wolf of Wall Street" was filmed at Belfort Beach House.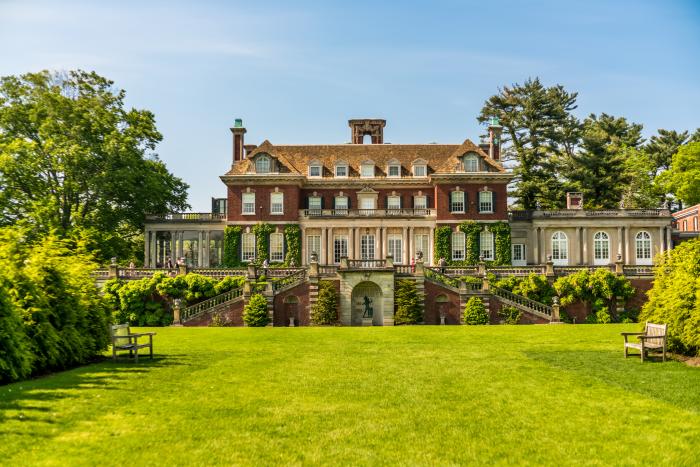 This elegant estate, which features a 44-room English manor house and traditional, formal gardens sprawling over 200 acres, was built by financier John S. Phipps and his wife, Margarita Grace Phipps, in 1906. The spectacular estate has been featured in over 25 movies including "North" by Northwest and "Cruel Intentions" and in dozens of television shows including "Sex and the City" and "The Gilded Age." The public is welcome to explore both Westbury House, furnished with priceless antiques and decorative artwork, and the grounds which include sweeping lawns, wooded paths, and some of the most beautiful formal gardens in the world. Old Westbury Gardens hosts a wide variety of events including concerts, auto shows, a Scottish cultural festival, teas and tours, family programs, and much more.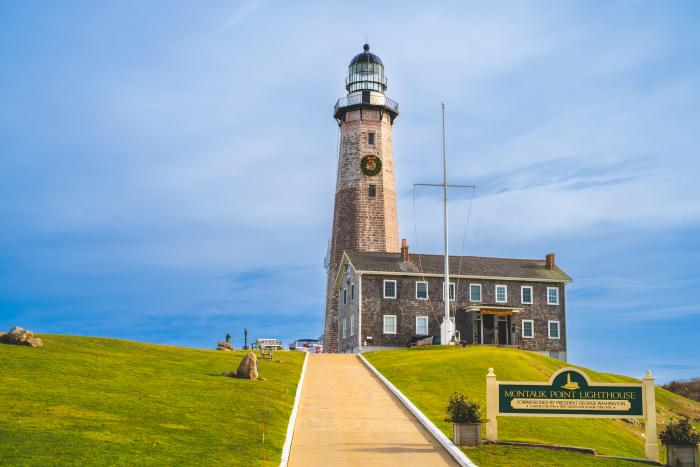 This world-famous region is made up of many charming coastal communities that serve as a haven for fashionistas, culture seekers, art enthusiasts and beach lovers alike. Known as "the end" – visit the historic Montauk Point Lighthouse and the film location of the iconic movie, "Eternal Sunshine of the Spotless Mind."
Inside Scoop: Actress Jennifer Lawrence has been spotted at several locations on Long Island for her upcoming comedy, "No Hard Feelings" set in Montauk. The film is being filmed in Nassau County at locations like Hempstead Town Park Point Lookout and North Shore Animal League America in Port Washington.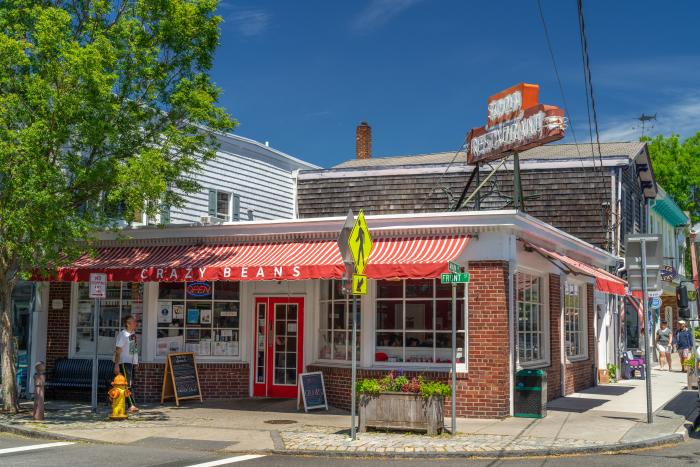 Located on the North Fork and known for its abundance of restaurants, great shopping, attractions, and more, Greenport has it all. Stay the night at a historic hotel or B&B in this seaport town located in the Town of Southold and visit the town where an episode of the HBO series "Girls" was filmed in as well as Brad Pitt's, "The Devil's Own" (filmed around the Greenport Yacht and Shipbuilding Company).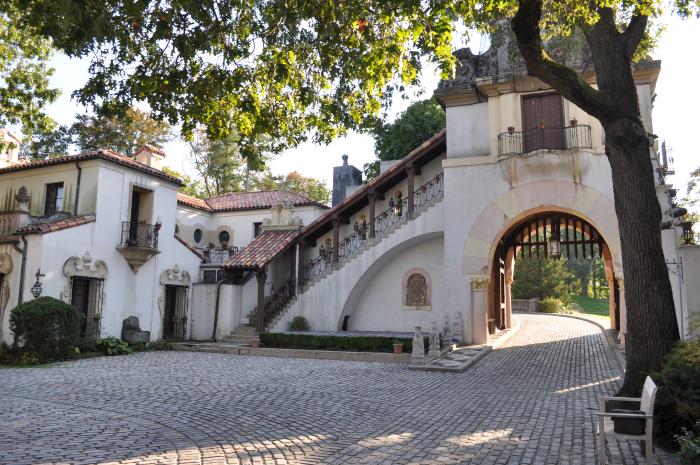 The Suffolk County Vanderbilt Museum is a unique combination of mansion, marine and natural history museum, planetarium and park with many exhibition and program themes focusing upon Long Island's Gold Coast Era. The Centerport location was also a film site for the movie, "Crocodile Dundee II" in 1988.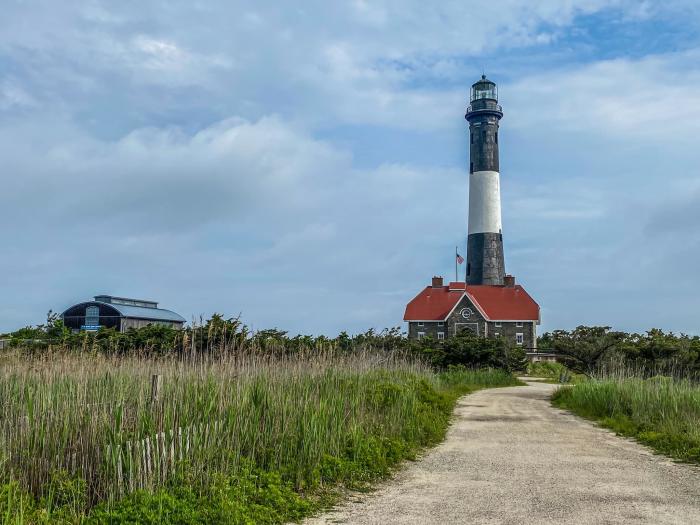 Located in Fire Island National Seashore just east of Robert Moses State Park. Contact the Fire Island Lighthouse Preservation Society. Walk the scenic boardwalk, climb to the top of the tower, visit the museum, and see the original 1858 Fresnel lens on display. The Lighthouse is also in the film, "What Happens in Vegas" and serves as a Post Office in the movie, "Men in Back II."
Inside Scoop: The Hulu series "Fire Island" was naturally filmed on location at Fire Island. "American Horror Story: NYC" was also filmed on Fire Island in 2022.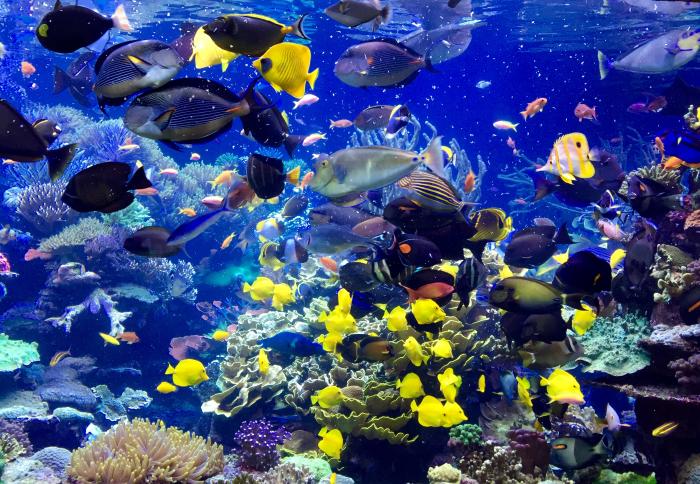 This FINtastic destination features one of the largest all-living coral reef displays in this hemisphere, a 120,000-gallon shark tank, year-round sea lion shows, numerous touch tanks, butterflies from all over the world, and more than 100 exhibits and interactive experiences, including Butterflies, Bugs & Birds, Shark Dive, Penguin Encounter, Pirate Snorkel, Shark Keeper, and more! The Netflix show "Jessica Jones" filmed an episode at the Long Island Aquarium in Riverhead during their second season.
Inside Scoop: Julia Roberts' new Netflix movie, "Leave the World Behind" recently filmed in Riverhead in April of 2022 in four separate locations around the town.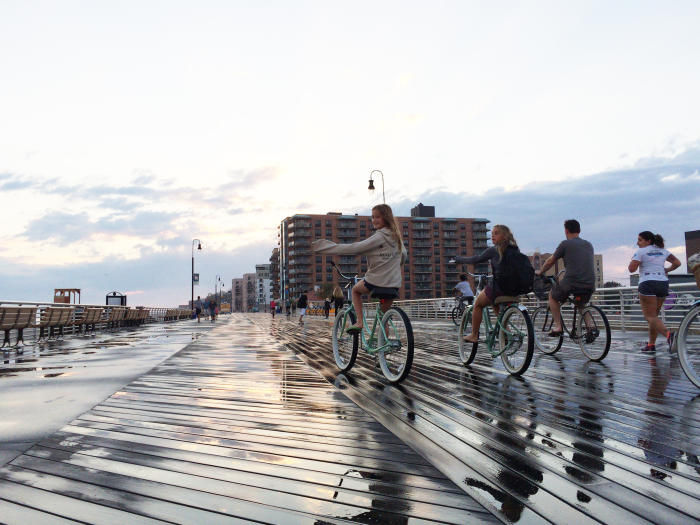 Long Beach is one of only two cities on Long Island. With the Atlantic Ocean on one side and Reynolds Channel on the other, this "the city by the sea" is a picturesque waterfront community. With over three miles of beaches, the iconic boardwalk featuring an Instagram-worthy mural, 5-star restaurants, lively bars, unique shops, and endless activities. And did you know that the NBC spy-thriller, "The Blacklist" was filmed here? The Long Beach Bridge doubled for Washington D.C. with a scene that included explosions and other stunts.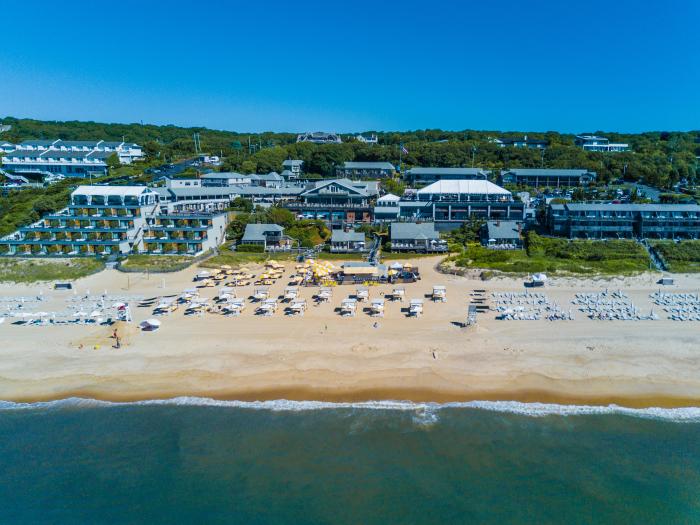 Situated on Montauk's most pristine stretch of oceanfront real estate, Gurney's is a Hamptons icon and the only year-round resort in Montauk. Their acclaimed spa is renowned for its healing treatments and ocean-fed seawater pool, the only pool of its kind in North America. The Montauk resort hosted the cast of Hilary Duff's show, "Younger" in the third season.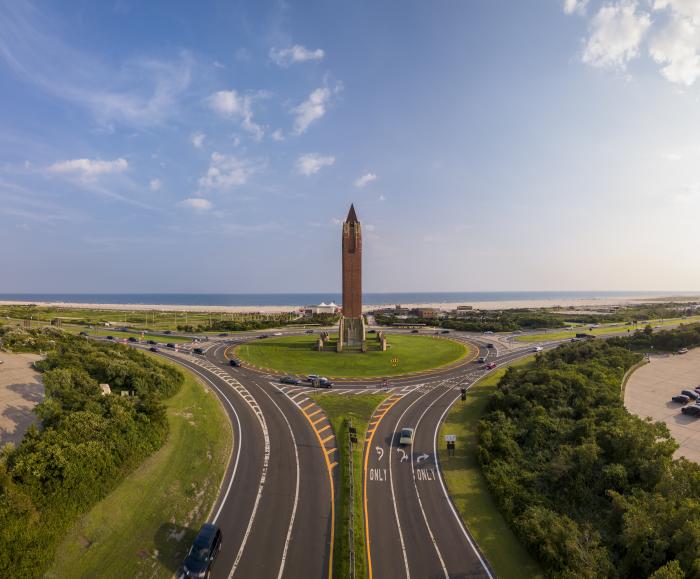 Jones Beach State Park is on Long Island's South Shore with 6.5 miles of ocean beach, one-half mile of bay beach for stillwater bathing, two swimming pools, and a two-mile boardwalk with a "Castles in the Sand" photo collection at the East Bathhouse. The movie "Teenage Mutant Ninja Turtles" was filmed at Jones Beach in addition to the series, "Royal Pains."