Long Island summers are iconic, and while Labor Day may mark the unofficial end of the treasured season, beach weather temps and outdoor entertainment often stick around through late September. That's why we rounded up the best ways to keep the fun in the sun going and where you can experience an endless summer on Long Island.
Beat the Crowds & Soak in the Season at an Iconic Beach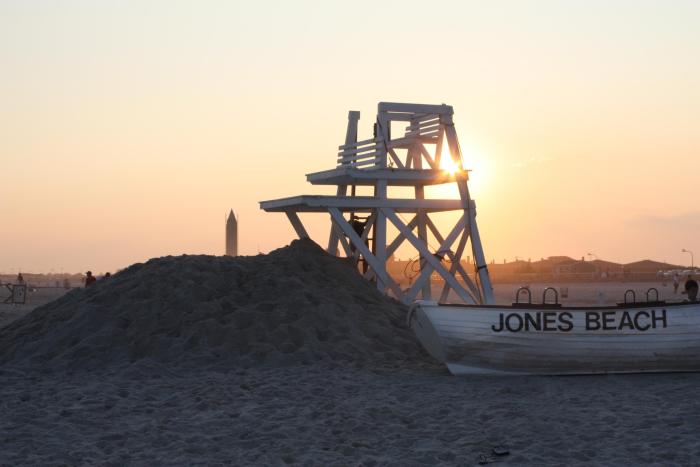 Labor Day weekend does not mark the end of beach season. In fact, lifeguards stay on duty at many of the island's famed white-sand beaches past the holiday. So take advantage of the thinner crowds and milder temperatures that September offers and hit the beach. Jones Beach in Wantagh, Robert Moses in Babylon, and Hither Hills in Montauk all have lifeguards on duty daily until September 17. Main Beach in East Hampton will have lifeguards on duty on weekends through Columbus Day, October 9th.
Dine Out with an Amazing Waterfront View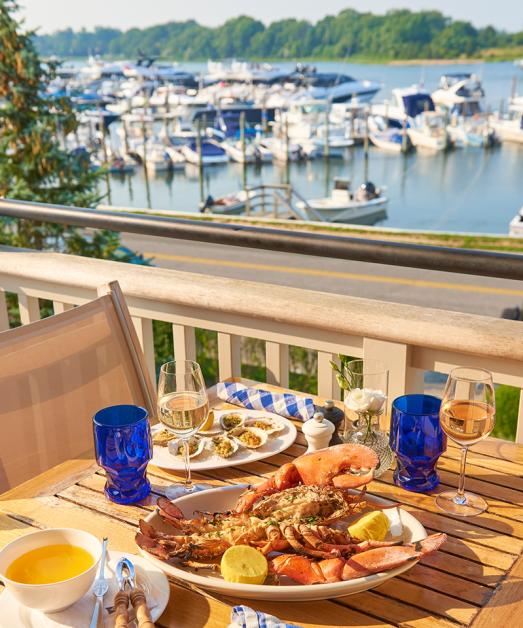 Credit: FB @BaronsCove
As an island with hundreds of miles of coastline and dozens of restaurant-laden harborside villages, there is no shortage of incredible waterfront dining experiences across Long Island.  From dockside clam shacks to beach bars, to celebrity chef-owned restaurants where you can watch boats arrive with the day's catch – September is the perfect time to reserve a table outdoors at your favorite waterfront restaurant.
Sail Into the Sunset or Hit the Waves in Warmer Waters
Some may be surprised to learn that Long Island waters are often the warmest at the tail end of the summer season. That's why September is an ideal time for watersports! Whether you're looking to wakeboard, surf, paddle board, kayak, or jet ski, every area of Long Island provides the gear, services, and lessons for your ideal watersports experience.
For something adventurous, look no further than jet skiing with Island Jet Ski or Over the Top Watersports for wakeboarding and much more. Fall is also a great time of year to take advantage of the many boating opportunities across the island.
You can also sail into the sunset with Long Island Boat Rentals, operating out of Port Washington on the North Shore. They offer everything from private yacht rentals to party boat charters, and more.
Soar to New Heights at an Adventure Course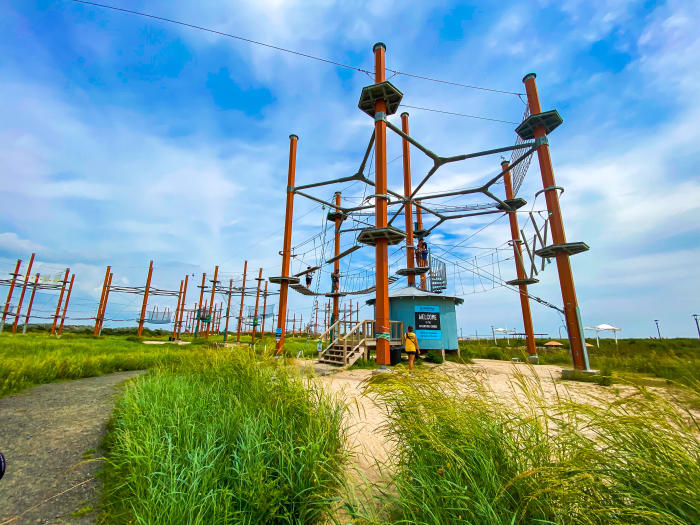 Jones Beach, New York state's most popular beach, is one of the closest to NYC and offers a wild array of amenities and attraction like WildPlay Adventure Course. The park is Long Island's ultimate outdoor adventure, featuring several ropes course options from high elevated platforms, a 700ft zipline stretching along the beautiful Jones Beach coastline, a 40ft platform plunge jump, and much more. Enjoy a perfectly sunny September day of not-too-hot and not-too-cool temperatures, while taking in sweeping views of the Atlantic Ocean from high above; the ideal weather to get active!
Create unforgettable family memories at Adventureland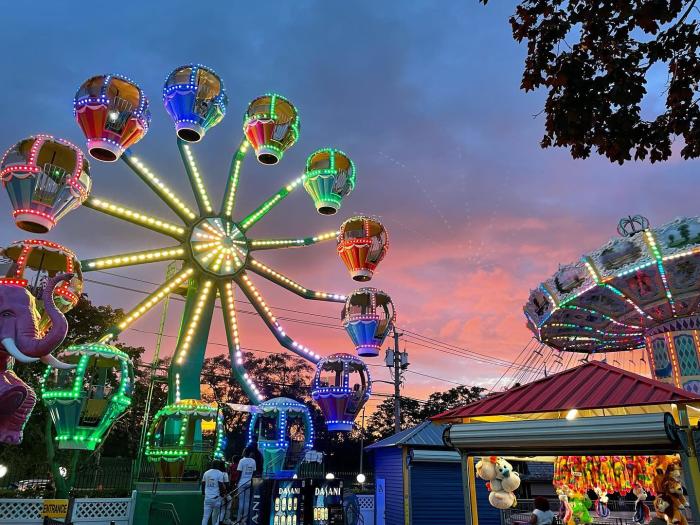 Visit Long's Island's favorite family amusement park since 1962. Adventureland in Farmingdale features over 30 adult and kiddie rides and attractions, a state-of-the-art arcade, a restaurant, and a gift shop. Visit Kiddie Land and take a ride on the Alfie Express, Helicopters or the Spinning Cars, and ride as a family on the Ferris Wheel, Antique Cars or the Train. A one-of-a-kind thrilling experience, be sure to check out Adventureland's newest rollercoaster for the ride of a lifetime, FireBall!
Insider's tip: While the kids are enjoying the attractions, parents can stop by Tony's Tavern to cool off on a hot day with a nice cold beer, hard seltzer, or ICEE Slushy.
Explore a Legendary Lighthouse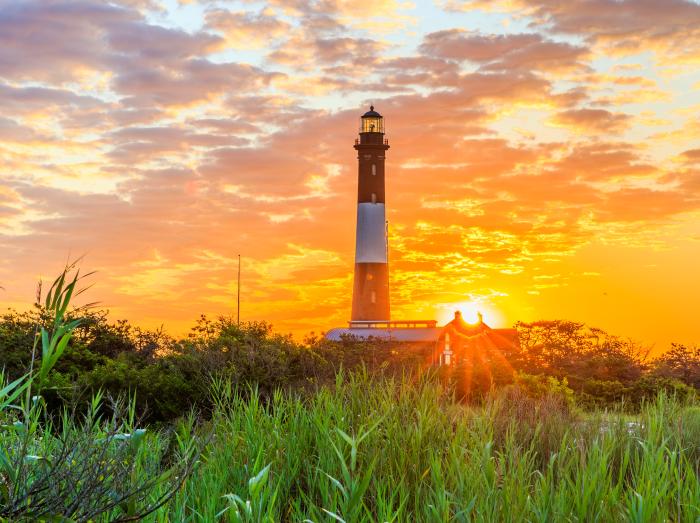 Many of our region's landmark lighthouses allow visitors to climb to the very top to take in sweeping ocean views and capture magnificent photos. Fire Island Lighthouse, Montauk Lighthouse, and Horton Point Lighthouse are all open for tours through November! So climb the 182-step tower in Fire Island, or explore the Montauk Lighthouse, where you can learn about Long Island's cherished maritime history at the oldest lighthouse in New York state, commissioned by President George Washington himself in 1792! Whether you're a history buff, social media influencer or a family looking for a memorable adventure, visiting one of Long Island's legendary lighthouses is a fantastic opportunity to keep the nautical adventures going post-Labor Day.
Take A Selfie Among a Sea of Sunflowers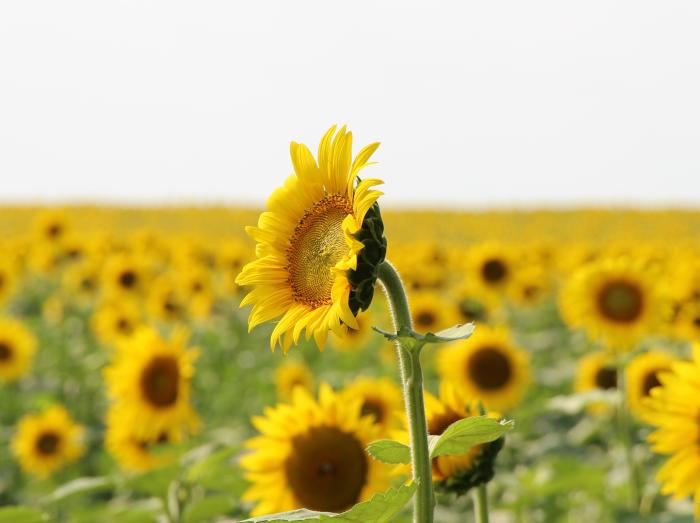 Strike a pose at Waterdrinker Farms' Sunflower Fields during a sunset for an unrivaled summer setting and photo op throughout September! Beyond the flower fields, you'll find barnyard animals, mini golf, tractor pedal cars, obstacle courses, a wooden playland and more. Harbes Family Farm in Jamesport has fun-filled weekend Sunflower festivals throughout September with a breathtaking sunflower maze perfect for selfies.
Experience the Nautical Charm of Long Island's Waterfront Villages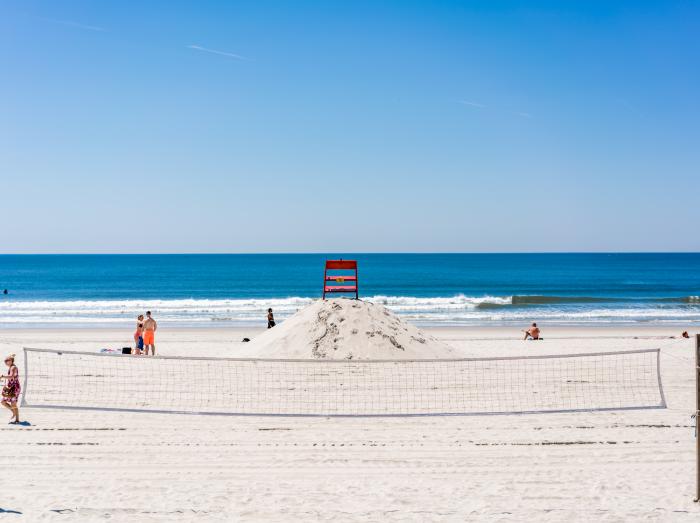 Experience the nautical charm of the many historic, waterfront, restaurant-laden bustling downtown villages across Long Island's suburban landscape. Main Streets on Long Island come alive with festivals and entertainment throughout the year and are home to an array of locally owned shops, pubs, and museums. From Long Beach on the South Shore to Greenport and Port Jefferson on the North Shore, each village has a distinct personality of its own and many hidden gems to discover.
Take the Ferry to Fire Island and Discover the Sunken Forest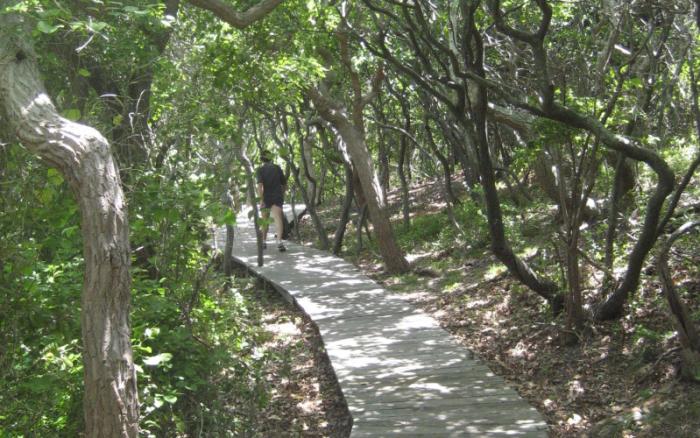 While Fire Island might be known across the globe, it's home to a hidden treasure – a rare natural wonder missed by many. When you traverse the Sunken Forest and its meandering boardwalks, you'll feel like you're below sea level. This unique 40-acre nature oasis is home to a globally rare collection of plants which can be seen with a walk along the Sunken Forest Nature Trail, a thin strip of forest about a ¼ mile wide and 1.5 miles long. On the trail, you'll likely encounter deer, foxes, and other wildlife, then complete your walk by strolling along the coast of Sailors Haven beach.
Grab a Lobster Roll at a Legendary Seafood Spot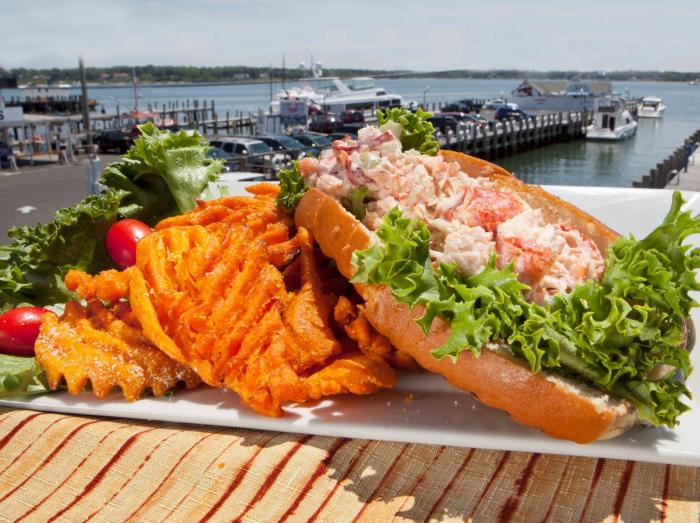 Lobster rolls are synonymous with a trip to Long Island this time of year, and it goes without saying no bucket list is complete without one (or a dozen). There are several famed spots across Long Island like Claudio's in Greenport, Duryea's in Montauk, and The Restaurant at Baron's Cove in Sag Harbor. Take your pick and savor this Long Island summertime staple.
Keep the Celebrations Going and Rosé flowing in Long Island Wine Country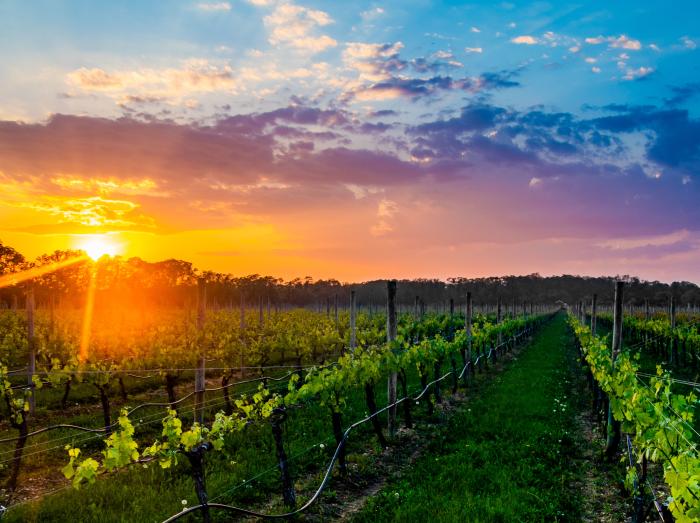 2023 marks 50 years since the founding of the area's wine region in 1973 when Louisa and Alex Hargrave first planted the first wine grapes in the area. Rated by Wine Enthusiast as one of the 'Top 10 Wine Regions' in the world, Long Island Wine Country (LIWC) is home to over 60 vineyards and world-class tasting rooms. From rich Cab Francs to versatile roses and legendary bubbly, regional-inspired brews, and top-shelf liquor, Long Island has grown award-winning, high-quality ingredients for wines and spirits in unmatched settings with winding farmlands and waterfront vineyards that are just two-hours away from Midtown by train.
Among the many options throughout LIWC, Paumanok Vineyards in Aquebogue is a great option to visit, as it was named 2023 Winery of the Year and won the Governor's Cup for NY State.