It's the most wonderful time of the year, and there's nothing better than the holiday season on Long Island. From magical Christmas Tree Lightings to dazzling New Year's Eve parties, we've got just what you need to keep you and your family in the holiday spirit all December long.
10 Things to do on Long Island in December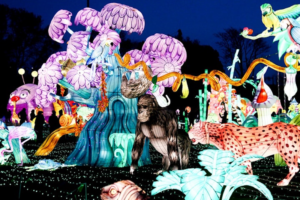 From the original Jones Beach Lightshow to the newest addition of LuminoCity, Long Island knows how to light up for the holidays! From drive-thru events to walkable winter wonderlands, these are surely some spirited events you do not want to miss. For more information and details regarding specific light shows, please click here.
Event dates: Winter Lanter Festival (1 Museum Drive in Roslyn Harbor) is open October 22nd to January 9th, LuminoCity light show (133 Valley Rd. in Manhasset) runs November 12th to January 9th, Jones Beach Holiday Light Spectacular (Ocean Parkway Southern State Parkway, Exit 18, Wantagh) is up and running from November 19th to January 2nd, Shimmering Solstice (71 Old Westbury Rd., Old Westbury) will be open from November 20th to January 9th, and Bright Lights festival (180 Little Neck Rd., Centerport) will run from November 28th-December 20th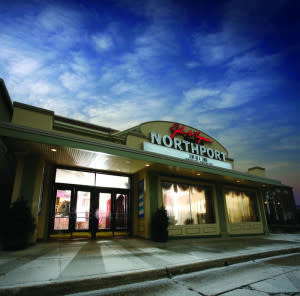 Starting November 11, the perennial favorite, Irving Berlin's "White Christmas", will be playing at the historic John W. Engeman Theatre in Northport. Showtimes run through the beginning of January, so if you can't make it before the holidays or want to gift tickets this season, don't fret! Other seasonal performances include a live performance of "Frosty" (playing November 21 through January 2) and "Disney's Frozen Jr." (showtimes begin on January 29 and run through the end of February). Ticket prices range from $20 to $75 depending on the show.
Event dates: November 11th to February 25th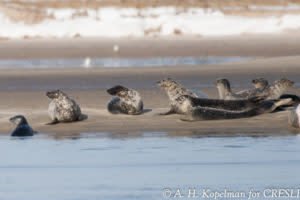 It's the most wonderful time of the year…CRESLI (Coastal Research and Education Society of Long Island) Seal Walk season is back! Starting November 20th and running through February 25th, CRESLI invites you to join its team as they observe, photograph, and learn about Long Island's seal population. Since these walks started in 2006, CRESLI has recorded over 28k seal encounters! The walk leaves from Cupsogue Beach County Park (975 Dune Road in Westhampton Beach; the far western end) and extends for just over 1 mile, takes roughly one to one-and-a-half hours from start to finish, and is perfect for families.  The suggested donation for entry is $5 for adults and $3 for those under the age of 18. Registration is required but donations are not, please see the CRESLI site to register or for more information.
Event dates: November 20th to May 11th 
4) Support local small businesses and get your holiday shopping done at one of the many pop-up holiday shops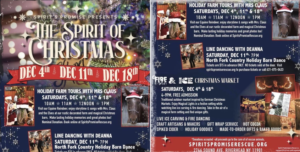 Spirit's Promise Equine Rescue (2746 Sound Ave, Riverhead 1190) is also hosting a holiday pop-up event, complete with holiday farm tours, read aloud story sessions with Mrs. Claus and the Elves, country line dancing, and two very special nighttime Fire & Ice Christmas markets.
Event dates: December 4th, 11th, and 18th
The Holiday Market at Gallery North (90 N. Country Rd, Setauket) is the place to be if you're looking to fill your holiday gift quota. Here, the works of local artists, musicians, eateries, and other Long Island artisans will be on display and available for purchase. Shoppers will find a diverse selection of affordable and exciting, original paintings, prints, photography, ceramics, pottery, woodwork, glassware, artisan-created jewelry, handmade crafts, decorations, clothing, and so much more.
Event dates: November 27th to December 15th
Long Island's downtown villages come to life with holiday tree lightings, caroling, and other events to celebrate the season this time of year. Huntington village lights up with illuminated displays, decorations, and music. Every day from November 27th through January 2, businesses on Wall St. in Huntington will help turn the town into a winter wonderland and offer shoppers the chance to score some seriously sweet deals.
Event dates: November 27th-January 2nd
Also getting in on the seasonal shopping fun is the Southold Historical Museum which is hosting its Holiday Fair at the Peconic Lane Community Center (1170 Peconic Ln., Peconic) on December 4th. Here, guests will find unique holiday gifts from local vendors as well as a bake sale, an auction, and free photos with Santa.
Event dates: December 4th 
For a full list of holiday pop-up events, click here.
On weekends in November and December, the Long Island Game Farm (489 Chapman Blvd., Manorville) invites you and your family to take a walk with a wallaby! This adorable marsupial meet-and-greet is included with the standard park admission ($14.25 to $ 18.75 per person) and is a phenomenal educational opportunity for kids, tweens, and even adults. For more information on the walk, ticket pricing, and the other wild attractions found here, please visit www.longislandgamefarm.com.
Event dates: Weekends in November and December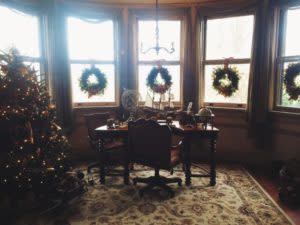 It's December, which means the property at Bayard Cutting Arboretum (440 Montauk Hwy., Great River) has officially transformed into a sensational seasonal masterpiece! To tour the historical building, the grounds, and the outrageous decorations, visit the arboretum on Thursdays through Sundays in December. The hour and a half long tours will take guests through all 30 rooms and touch upon the milestones made in the 135 years of history at the manor. And on December 3rd, join Santa and his friends at the Bayard Cutting Arboretum for its annual holiday tree lighting taking place at 6 p.m.
Event dates: Thursdays-Sundays in December, tree-lighting ceremony is December 3rd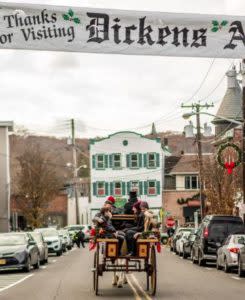 And not to be missed, the Charles Dickens 23rd Annual Festival happening the first weekend of December when the Village of Port Jefferson magically transforms into the Dickensian era with streets filled with roaming characters such as Father Christmas, Dickens Mayor, Scrooge, the Town Crier, and the beloved chimney sweeps. To celebrate the cherished tradition, the joy-filled weekend of December 4–5, 2021, Santa will be at Danfords for brunch and the festival will be bigger than ever. There will be live performances, theatrical presentations, artisan vendors, and the eye-catching Festival of Trees.
Event dates: December 4th-5th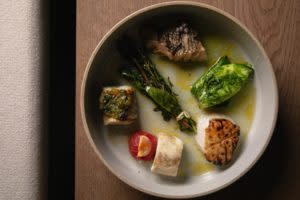 If you've never experienced the grandeur of the North Fork Table & Inn (57225 Main Rd., Southold, 11971), now is your time! Debuting in mid-December, the North Fork Table & Inn's Winter Menu is guaranteed to impress. Featuring an array of farm-to-table and a la carte options, the prix fixe menu provides guests with three spectacular courses for $90 and the option of a wine pairing for $78, or a 'reserve wine pairing' for $120. There is also an horderves-styled a la carte appetizer and supplemental entrée menu that allows diners to try out alternative dishes within the prix fixe menu. Additionally, the new A La Carte Bar menu offers a tavern-style edible experience serving casually elegant delights, like Little Ram Oysters and Duck Tot Caviar.
Event dates: Menu debuts December 16th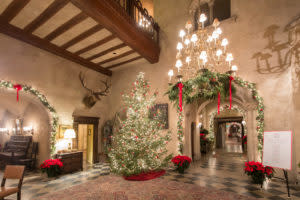 If you love to reminisce about the glamour of turn-of-the-century America, come to Coe Hall's (1395 Planting Fields Road Jericho Tpke., Oyster Bay) Home for the Holidays event taking place the weekends of Dec. 9th-12th and Dec. 16th-19th. The celebration will have you mesmerized by extraordinary holiday decorations, a roaring fireplace, live jazz performances, and enough hot cocoa to soothe the soul. Other notable events taking place here this month are the Deck the Halls 2021 Annual Benefit on December 4th that supports the restoration of the Planting Fields as a historic site as well as an insightful discussion on historic interior design titled "Conversations in Coe Hall: Interior Design Past and Present with Charlie Scheips and Hutton Wilinson" taking place on December 11th. For more information on these special events, please visit the Planting Fields website.
Event dates: Dec. 9th-12th and Dec. 16th-19th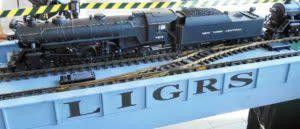 Bring the whole family down to the Cradle of Aviation (Charles Lindbergh Blvd, Garden City) and reminisce on recent history by watching period large scale steam and diesel trains traversing the 40' by 40' modular display containing various scenic vignettes including a model drive-in theater, carousel, and a Grumman hanger! This event is perfectly spirited and ideal for train enthusiasts and history buffs alike.
 Event dates: December 21st through December 29th 
Looking for New Year's Eve Plans? Click here. Or for more winter fun and family-friendly activities, click here.