Long Island's East End is home to iconic summer vacation destinations The Hamptons and Montauk, along with a world-class wine region, beautiful waterfronts and much more. You've read about and seen the region's sophisticated crowds, swanky hotel bars, rosé soirees, and chic pool scenes in books, tabloids, documentaries, and feature films, but now it's time to experience it yourself. Figuring out where to stay in this bucket list destination to fit your ideal summer vibe can be overwhelming, so we highlighted a few top spots with diverse scenes, perfect for your next getaway.
North Fork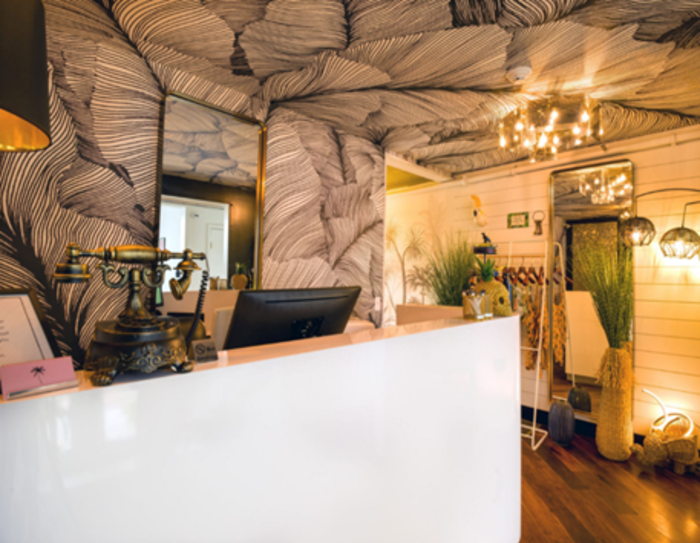 Sitting in the heart of Greenport, a historic waterfront downtown community on the tip of Long Island's North Fork Wine Country, this luxury boutique hotel is sure to be a standout on your next trip. Feel transported to Miami with the site's exotic yet chic Art Deco décor, both inside and out. With 13 spacious rooms available, an on-site restaurant, and the hotel's popular Black Llama cocktail and oyster bar, there's plenty of opportunity to come and make some of your favorite memories at American Beech, similarly to how cast members of 'RHONY' did when spotted filming here in 2020. In-house DJs also frequently provide a lively night scene; You can expect a good time with loud music and lots of people.
Hamptons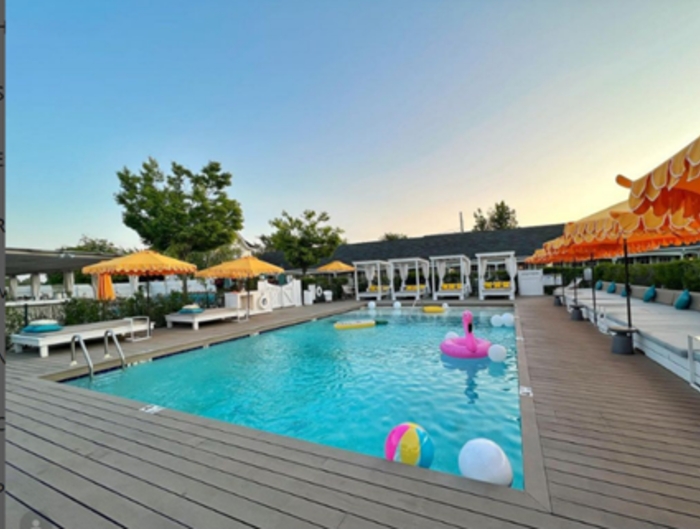 Credit: IG @capri_southampton
This premiere beach-chic getaway is calling your name for a fun-filled weekend. Whether looking to soak up the sun on a poolside daybed with a cocktail, host an unforgettable soirée, or book an extravagant event like a bachelorette trip, experiences at Capri are reimagined with live DJs who keep the pool parties going late into the night hours on Fridays and Saturdays. Are you a fan of the show Summer House? Capri's unmatched poolside setting next to the NAIA bar & lounge is a favorite hangout for the show's cast. 29 guest rooms are available at this hotel, so reserve your stay today!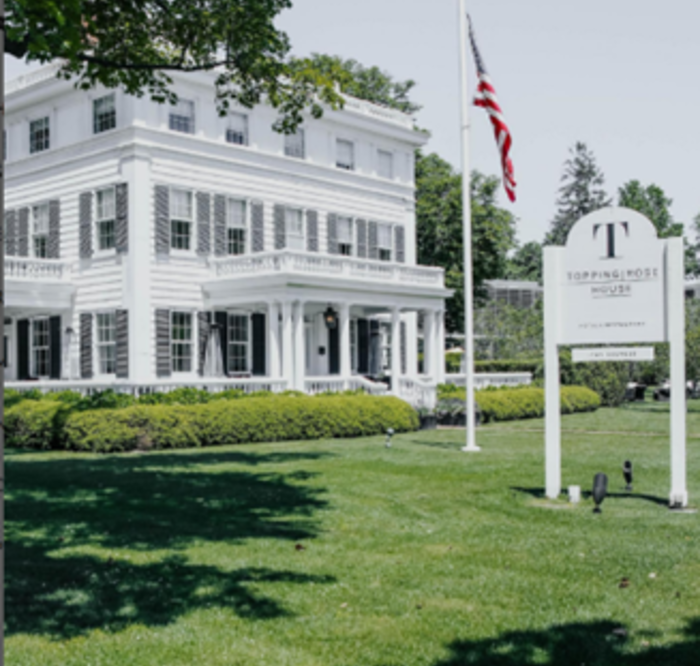 Credit: IG @toppingrosehouse
The sophisticated Topping Rose House welcomes those who want to indulge in an elegant stay. The reimagined 19th century estate features 22 glamourous housing options with historic charm, right on the edge of Bridgehampton. A popular location for upscale lawn parties, food expos, and wine tastings, this picturesque hotel is THE place to be if you're looking to live your best Hamptons life. Relax by the pool, get pampered with a massage or facial at the on-site Farmaesthetics treatment studio and AIREM spa, reenergize through daily fitness classes, and even utilize the BMW shuttle service to explore the beautiful surrounding area. Be sure to then return to the property for happy hour and dinner at the divine Jean-Georges restaurant, known for its polished farm-to-table cuisine sourced from the area's fishermen and farmers.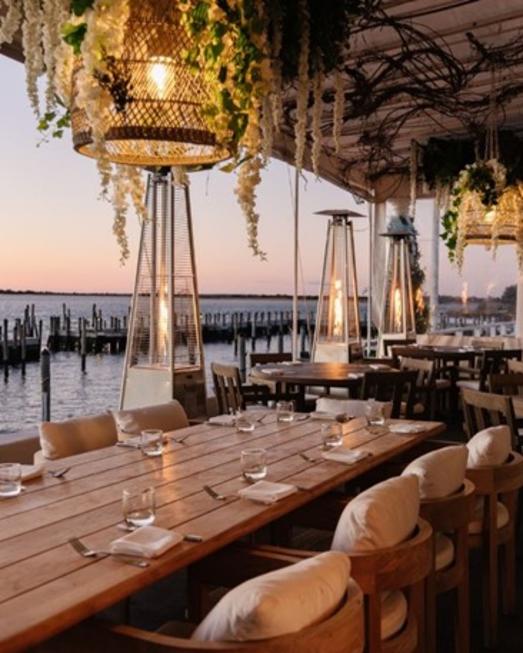 This striking resort and marina, inspired by a Mediterranean feel, recently underwent a major multi-million-dollar renovation, putting emphasis on its prime waterfront location and stunning interiors. With a private, guest-only swimming pool, tennis court, fitness center and beach shuttle, there's plenty to do during your stay. But perhaps the main reason EHP secured a spot on our list – its on-site, waterfront restaurant Sí Sí where the Resort's chef has perfected an unbeatable menu inspired by the some of the best dishes from Italy, Spain, Greece, Morocco, and Turkey. Book a table during the sunset hours and listen to live music while overlooking a backdrop of beautiful pinks and oranges transforming into the night sky.
Montauk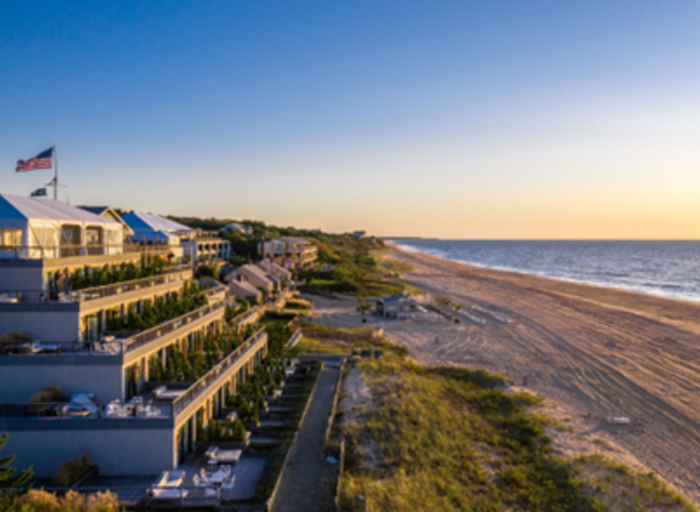 Credit: FB @gurneysmontauk
With more than 150 rooms, suites and cottages available right on the water, Gurney's Resort is the crown jewel of Montauk's relaxed luxury experiences. Open year-round, this East End staple features 2,000 feet of private beach for its guests, a wellness spa that's sure to make you feel rejuvenated, and a number of mouth-watering eateries including Scarpetta Beach and its vibrant bar scene, where you can indulge in a sophisticated Italian menu and enjoy live music while overlooking a dramatic view of the ocean from every table, both indoor and out. Membership options are also available for those looking to make this exclusive getaway a regular stop.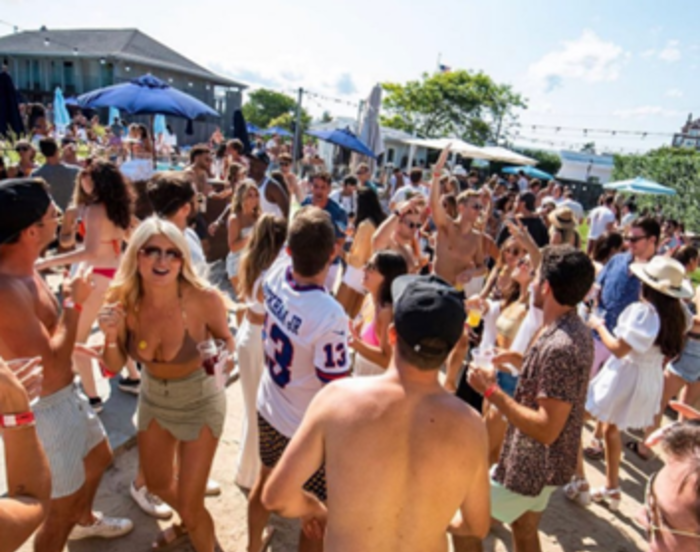 Credit: FB @themontaukbeachhouse
Leave the kids at home and get ready for the pool parties, cocktails and live DJs. This luxury beach-chic hotel with an adult-oriented atmosphere sits in the middle of Downtown Montauk, just a stone's throw away from the ocean. Book your stay this summer and join in on the celebration of 70 years since the original Ronjo Resort began transitioning into the now Montauk Beach House. While the party is lively during the day, quiet hours take over each night where guests can relax and get ready for the next day's festivities.
Insider's Note: If you do bring your children, be aware those under 18 must be accompanied by an adult at all times in common areas.
Marram – Montauk, NY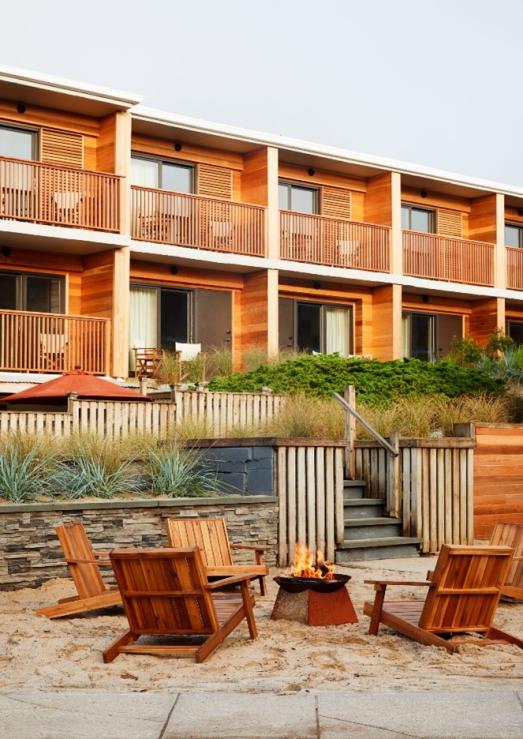 Contrary to the Montauk Beach House, Marram prides itself on its 'unplug and reconnect' atmosphere. The 96-room oceanfront boutique resort is the perfect location for those looking for a change of pace – refreshing for the beach town often sought out as the summer party scene. Choose to keep your stay simple by relaxing at the pool and beach, or branch-out with options like a private beach bonfire, catamaran outing, customized tarot card readings or even surf lessons. While food options are available on-site through Marram's elevated Mostrador counter service, several local eateries are within walking distance. With the vibes known to be chill and stress-free, it's best to book your stay here without the kids.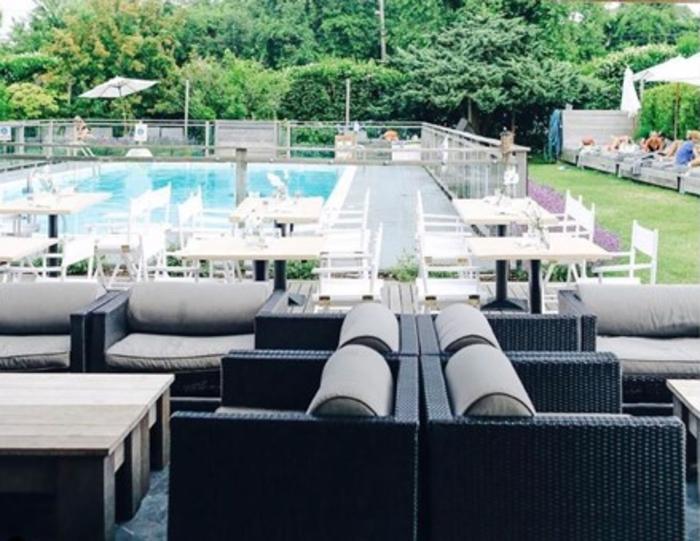 Credit: IG @soleeastmontauk
Cool down poolside with a drink in-hand and savor the summer season at Solé East Resort. Priding itself to be an East End hit that's 'lavish without the attitude,' this recently renovated location sitting a short 5-minute walk from the beach and downtown Montauk scene, is home to 60 bungalow-style rooms and 7 garden cabana suites. Soak in the hip and friendly vibes of this beach-chic atmosphere, while letting your head bop to the sound of live DJs out by the pool. When it comes time to eat, indulge in the resort's healthy yet simple take on market fresh cuisine called the Backyard Restaurant.
Shelter Island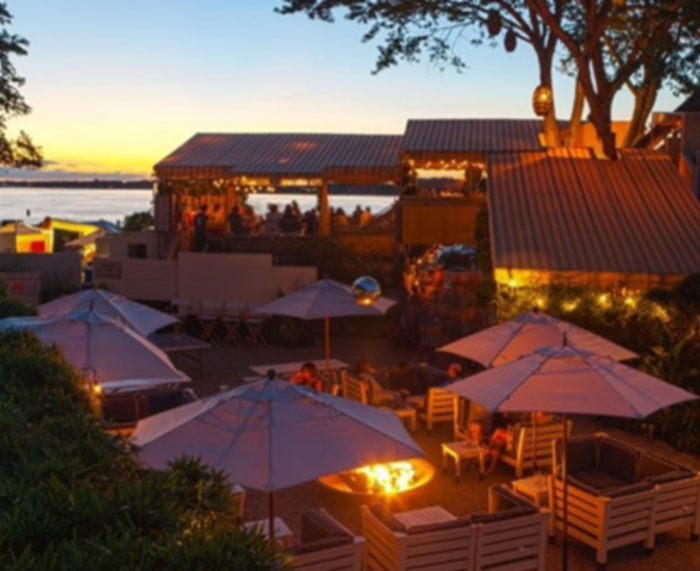 Credit: IG @sunsetbeachhotel
Hop on a ferry and discover this seaside hotel that sits just north of most of the action in the Hamptons on Shelter Island. Renovated from a popular 60's motel, this remote hotspot features 20 rooms, all with direct westward views of the ocean, perfect for unbeatable sunset views. Activity options are abundant at this lively resort, from jet skiing and kayaking, to joining in on the weekend party scene at the on-site restaurant where top DJs from around the world as well as celebrities such as Kendall Jenner have been known to make an appearance. Those instead looking to unwind can also opt for a massage or yoga as well. Throughout your stay, enjoy sips of Sunset Beach's signature brand of rosé as the perfect pairing for any of your waterfront meals. Visitors are welcome from both the North & South Fork via ferry from either Greenport or Sag Harbor.
Enjoy your summer stay at this timeless All-American style getaway on Shelter Island. Welcoming guests since 1927, the nearly 8-acre resort hotel recently completed a two year top-to-bottom renovation that hones in on a modern yet luxurious camp-like feel while also still surrounding its guests with the nostalgia of its classic charm – similar to that of the 80's hit film set, Dirty Dancing.  At The Pridwin, enjoy all things summer from watersports, to guided hikes and bicycle trips, campfires, pool and beach days, as well as family dinners at the on-site restaurant and bar, The Terrace, while overlooking breathtaking water views of the Peconic Bay.