The crisp arrival of autumn blankets Long Island in vibrant hues, transforming the region into a captivating tapestry of colors and experiences. The foliage transforms the landscape while the air becomes brisk and invigorating – perfect for leisurely strolls, bike rides, and hikes with the family all under a canopy of colorful leaves.
There are dozens of places across Long Island that showcase the beautiful foliage this time of year, from the gardens of mansions and arboretums to the many trails of our parks and preserves. In order to catch all of the colors in their complete fall glory, we've put together the ultimate guide for witnessing this beautiful time of year on Long Island.
Insider's Note: Be sure to snap some pictures of the scenery while you explore, and tag Discover Long Island when you post on social media!
North Shore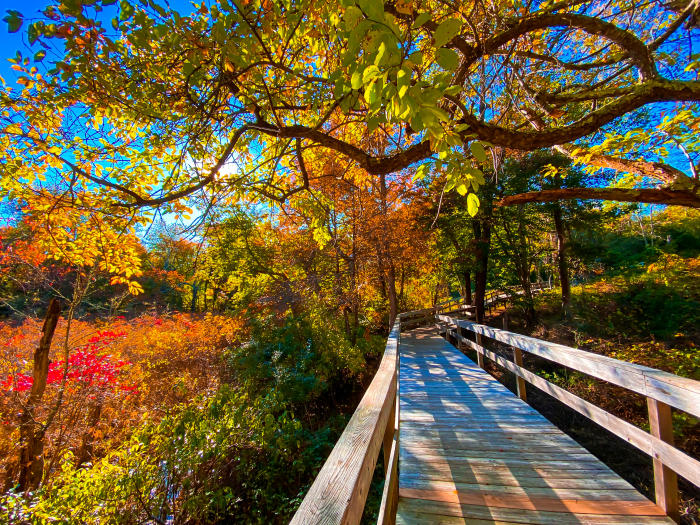 The North Shore is a gold mine for finding nature preserves, sanctuaries, county parks, state parks, bike trails, farms, mansions, and historic sites. The go-to region for scenic fall excursions — the hilly landscapes and miles of trees provide picturesque fall views that are Instagram-worthy.
South Shore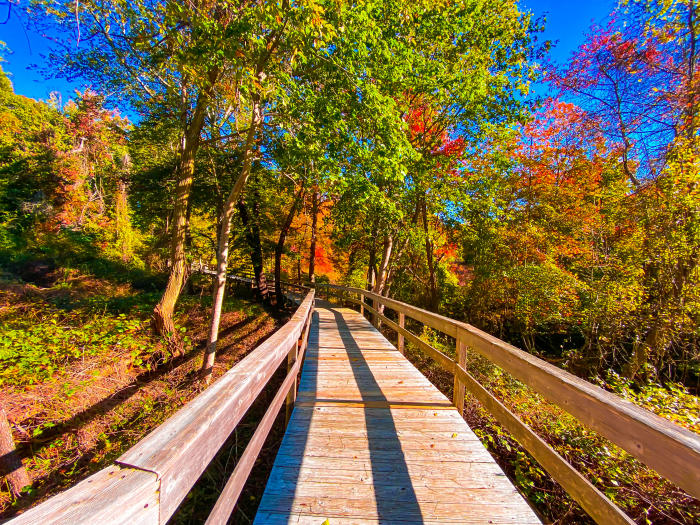 While the South Shore of Long Island is most popular for its white-sand beaches in the summer, there are so many go-to places to experience the beauty of fall from state parks to arboretums with well-preserved nature trails and miles of hiking.
North Fork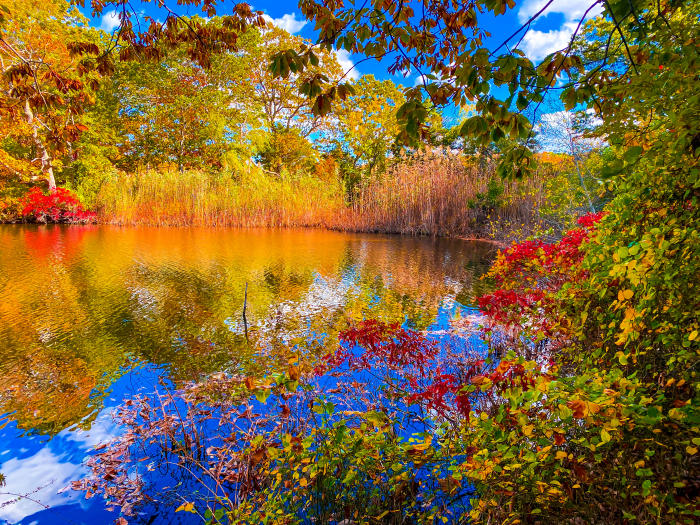 With a combination of mature trees and meadows as well as a mix of fresh and saltwater wetlands, the North Fork has some of the most scenic trails on Long Island from preserves to county parks that offer access to the Long Island Sound.
South Fork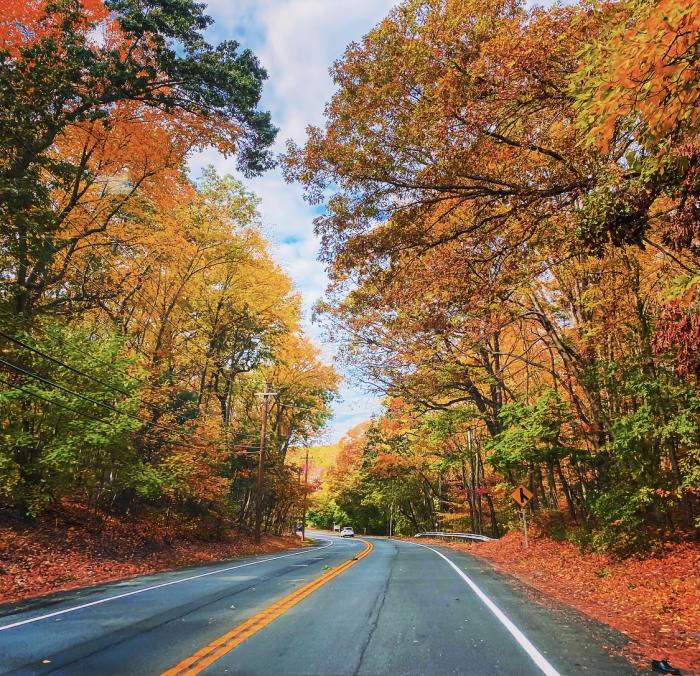 The celebrity-famed Hamptons on Long Island's South Fork is known for the glitz, glam, and luxury that summer has to offer. But did you know that the South Fork also has gorgeous fall foliage to catch on a hike or while on a biking excursion?
Shelter Island
To experience scenic beauty surrounded by historical significance, Shelter Island has 20+ properties to explore from gorgeous nature preserves to well-marked trails for the avid hiker. Since 1998, the Town has preserved 363 acres of land with fisheries, viewsheds, endangered plants, and animal species.