Long Island MacArthur Airport

Long Island MacArthur (ISP), New York's most convenient airport located in the center of Long Island, helps you fly more and stress less. Flying into ISP airport is the best way to access Long Island's world-renowned beaches, award-winning Wine Country, locally harvested cuisine, Craft Breweries, Gatsby-era Gold Coast mansions, the famed Fire Island, The Hamptons, and so much more! Travel easily, vacation confidently. You're all welcome here!
Close and Convenient, Non-Stop Flights
Getting Here & Airline Routes
Fly non-stop on our three air carriers – Frontier Airlines, Southwest Airlines and Breeze Airways – from, Baltimore/Washington, Charleston, Fort Lauderdale, Myrtle Beach, Norfolk, Orlando, Raleigh-Durham, Tampa, Jacksonville, Nashville, New Orleans, Pittsburg, Richmond, and West Palm Beach. Once you're here, connect to Long Island's premier attractions and Nassau and Suffolk counties, walkable downtowns, and the famed regions of The Hamptons, Montauk & Fire Island. From Long Island MacArthur Airport, bus service is available on the Suffolk County Transit and the Long Island Rail Road. The Ronkonkoma/MacArthur Airport station is located just 1.5 miles from the airport with service to New York City and 120+ stations across the region. Car rentals, taxi services, and ride-sharing companies are conveniently located inside of the Long Island MacArthur Airport in the new modern Ground Transportation Center.
All Carriers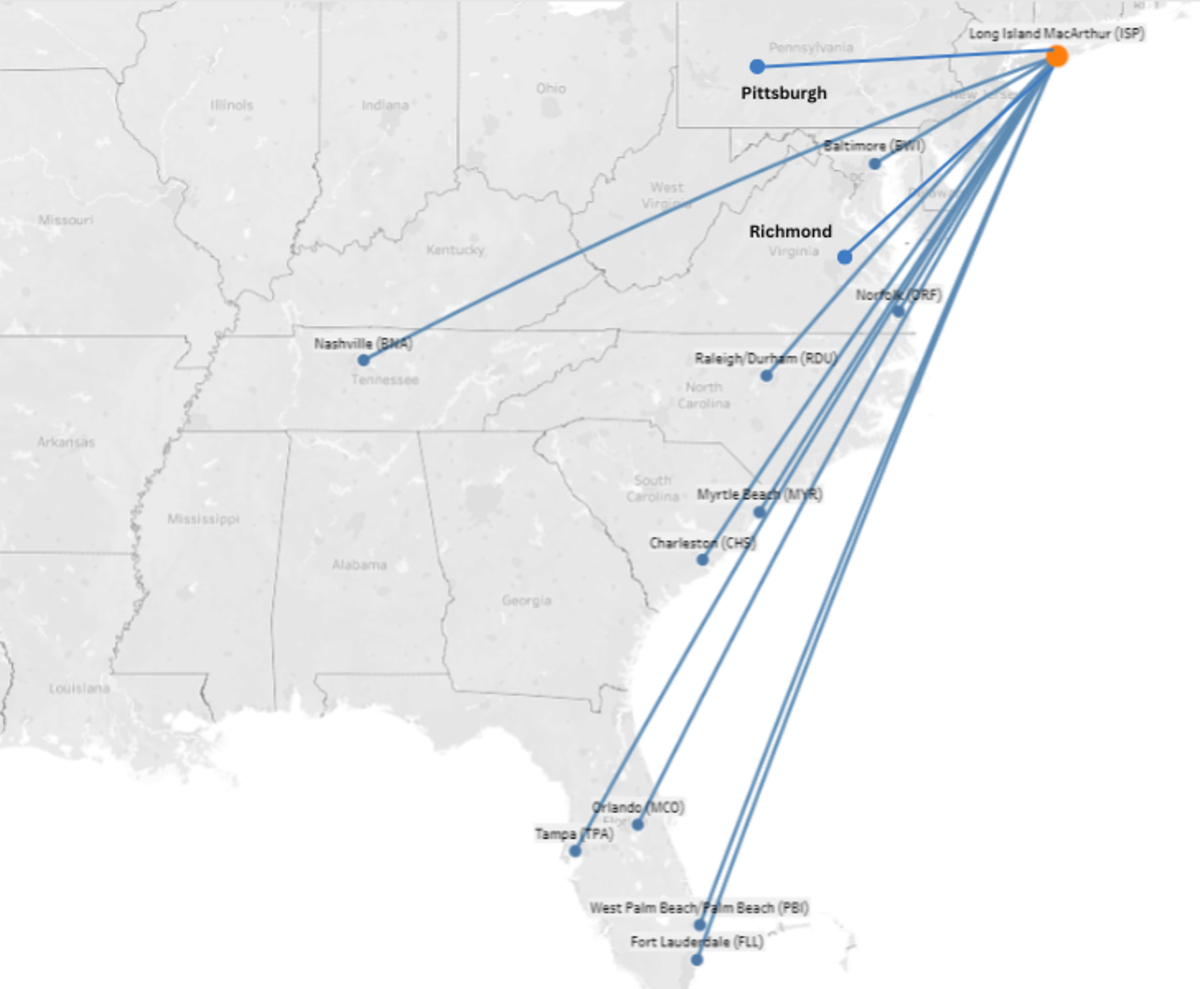 Frontier Airlines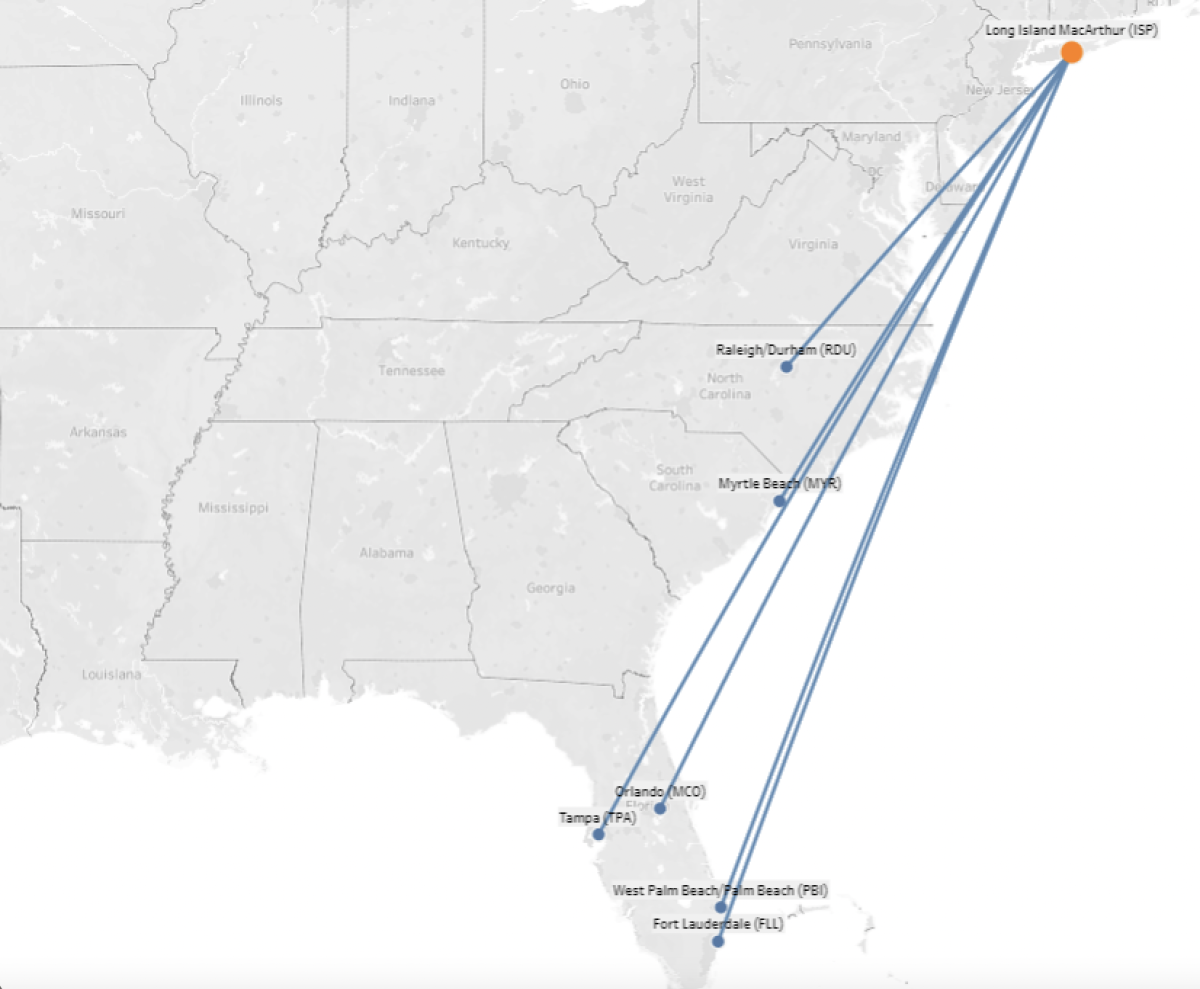 Southwest Airlines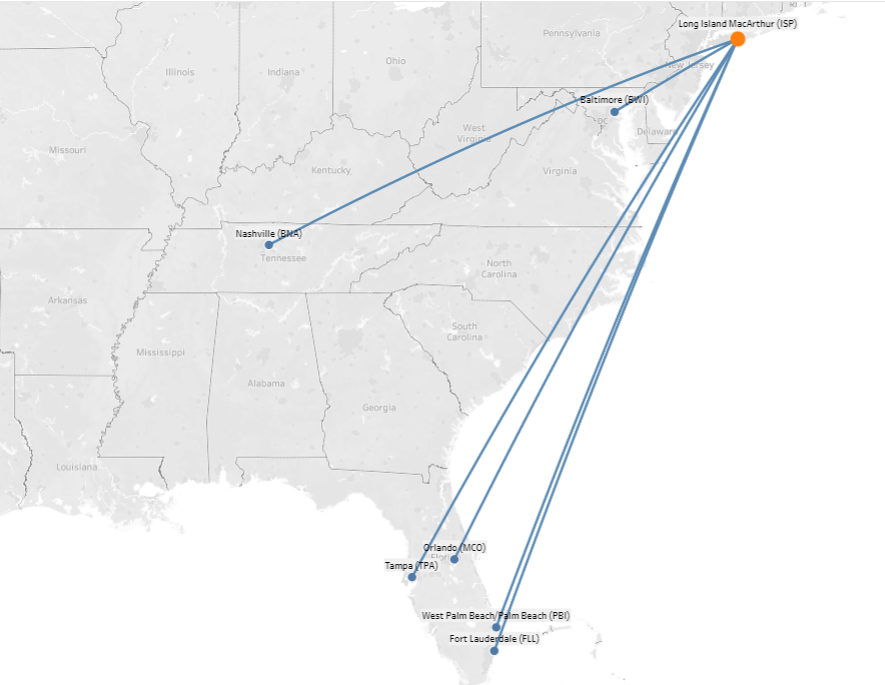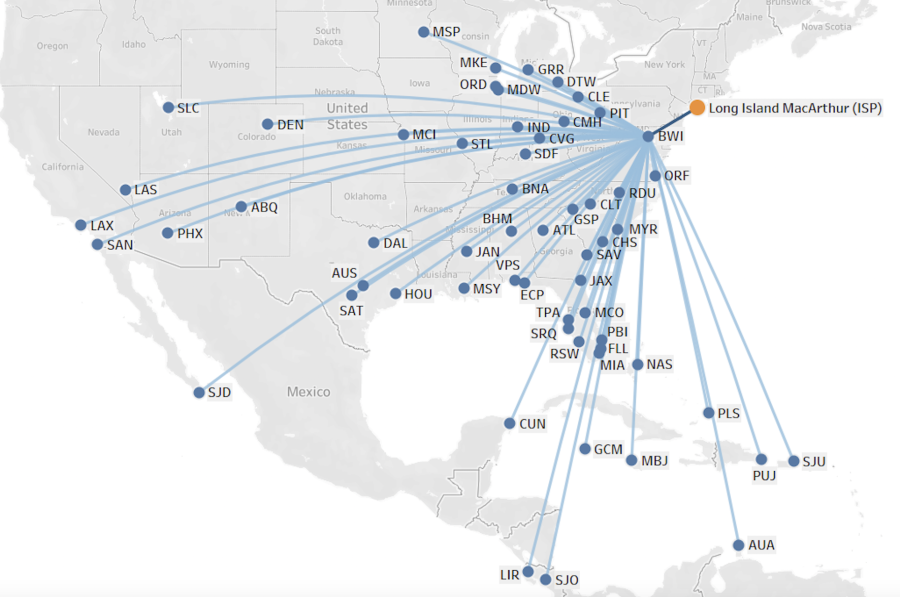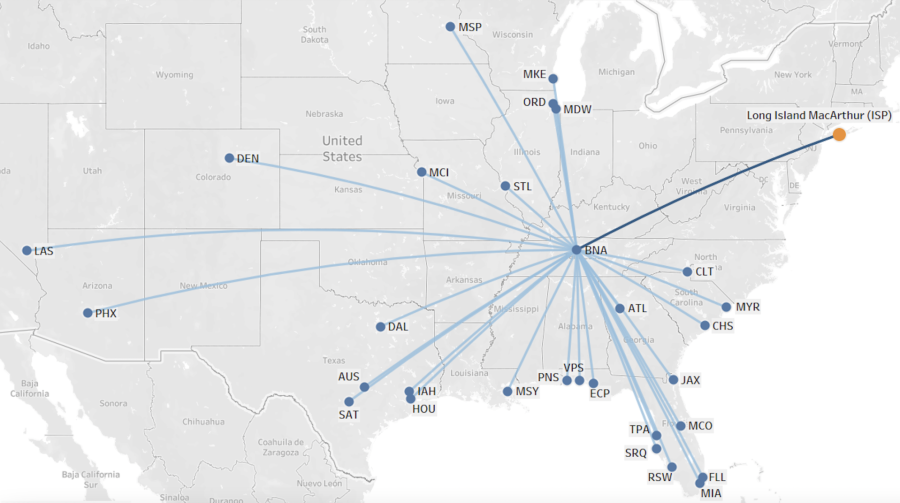 Breeze Airlines