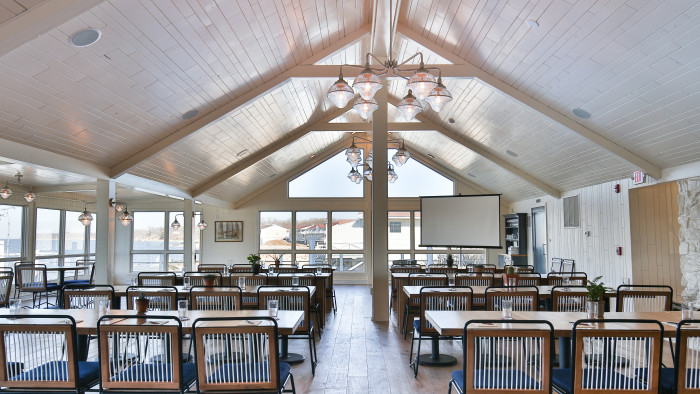 Valid through: 03/22/2019
Primary Contact: Cristina Dalal
Phone: (631) 477-1910
Email: info@soundviewgreenport.com
Location: 58775 Route 48, Greenport, NY 11944
Region: North Fork / Wine & Farm Country, Suffolk County
Our Winter Retreat Special is available for groups of 7 or more for stays through March 31, 2019 and features:
• Rates starting from $140
• 50% off private meeting room rental
• 15% discount off any in-house AV
• Complimentary glass of mulled wine at check in
• In-Room Welcome Gift of Tate's Cookies & Pellegrino
• Rent the Private Barrell Cellar at Macari Vineyards on a weeknight and receive 50% off a guided, educational tasting of premium Macari wines paired with cheese and charcuterie. Tastings led by Certified Sommelier, Gabriella Macari, D.W.S. ($50 per person, discounted from $100pp)
A trip to the North Fork is not complete without including a group excursion, enabling your team to unwind and reconnect with themselves and their colleagues.
Some of our favorite winter activities include:
• Rejuvenating yoga classes in our waterfront yoga studio in partnership with The Giving Room
• Mixology & blending classes at Greenport's full-service bespoke distillery Matchbook Distilling Co.
• Private Piano Karaoke with Sid's Gold Request Room in our classic Piano Bar
• Group painting or craft classes with The South Street Gallery
• Healthy cooking classes and plant workshops at Sang Lee Farm
For more information please contact Cristina Dalal, Director of Sales cdalal@soundviewgreenport.com, 631.333.1312