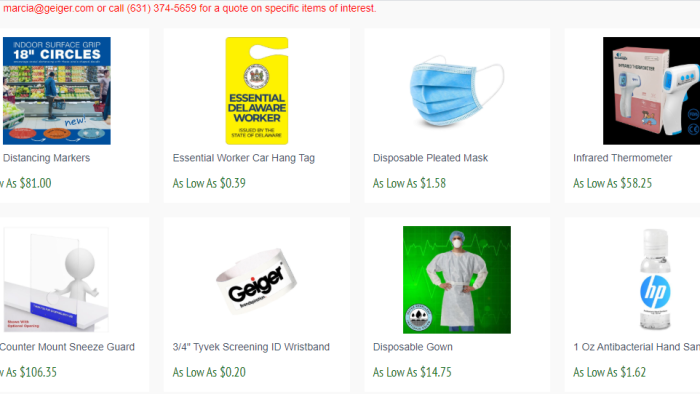 Added to
Favorites
Valid through: 12/31/2020
Primary Contact:
Phone: (631) 374-5659
Email: marcia@geiger.com
Location: 24 Apricot Ct, Melville, NY 11747
Region: North Shore / Heritage Trail, Suffolk County
The COVID-19 crisis has certainly created a myriad of challenges for businesses all over the world. As we plan on the reopening of Long Island, businesses will need all kinds of protective equipment and signage to protect their employees. I can offer you many items to include and not limited to face masks, hand sanitizers , safety floor decals and signage, hand sanitizer stations, thermometers, face shields, gowns, bandannas, protective barriers and more. As we go through this crisis together I am here to help you. Be well and Stay safe.