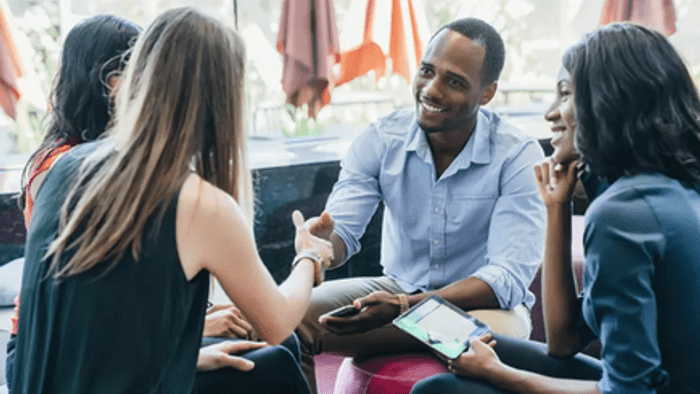 Added to
Favorites
Valid through: 12/31/2021
Primary Contact: Edna J. White
Phone: (631) 295-8631
Email: ednajwhite11@gmail.com
Location: West Main St, Riverhead, NY 11901
Region: North Fork / Wine & Farm Country, Suffolk County
We all have the ability to reach and surpass our dreams, we just need the tools to clear the path.
Transformation… Leadership…. Change!
Let me support your life:
– Overcoming a breakup, Troubled Marriage
– Building confidence and courage, Practicing self acceptance
– Exploring thoughts, feelings and dreams
– Overcoming fears
– Releasing past stories that are sabotaging their goals
– Accountability to stay on track to their goals
Let's work together for your Business:
– Clarifying your business idea
– Reviewing your messaging
– Identifying your niche and target audience
– Converting your thoughts into profitable plans
– Mastering delegation
– Building an out of the box marketing strategy
– Reviewing what is missing in your business
I might be a bit different than the average coach, because not only am I a Transformation Trauma Release Coach, but I am also a Strategic Business Coach with over 20 years working in corporate America – dedicated to real estate business development, leadership training and team building.
Whether you're running a business you used to love …
Or in the early stages of development . .
You have discovered something is missing.
Somehow, in between the client work, the business development, the endless calls, social media and let's not forget – other people's opinions…
A part of YOU got lost.
And the people you're speaking to?
They can sense that something is missing.
Something is just a little… off.
You've been giving it your best shot, getting visible and creating great offers, but you're hearing crickets and seeing little for your efforts.
The answer isn't posting more, doing more, being more….
It's getting back to basics.
Getting out of your head and into your heart to put YOUR heart back into your business.
It's time to Align, Refine, and Define your business, are you ready?