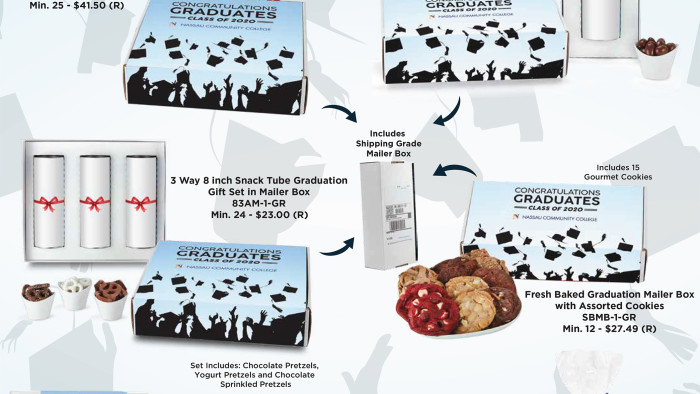 Added to
Favorites
Valid through: 08/31/2020
Primary Contact: Lisa Chalker
Phone: (516) 797-8770
Email: contactus@familyaffairdist.com
Location: PO Box 1976, North Massapequa, NY 11758
Region: South Shore / Maritime Trail, Suffolk County
I got a call from my middle daughter the other day. Meghan is graduating from SUNY Old Westbury this May with a bachelor's degree in Elementary Education. She said she felt selfish but she was feeling robbed because she not only was not able to get the full experience of student teaching BUT she wasn't going to be able to have a graduation ceremony. While she understood the "why" she still felt that she had put in a lot of work and was really bummed out about not having the experience of a full ceremony.
This got me thinking that many other students who were supposed to experience their graduation this May/June will not be getting that chance and might be feeling robbed like my daughter feels right now. These kids will never forget that they had to miss their actual ceremonies. This really made me sad. It's not their fault that this virus pandemic coincided with their special milestone.
While you and I can't make the graduations happen for them, I thought that maybe a special gift sent to each student, who would be graduating, would be uplifting and show them that the adults felt their disappointment and understood their pain. The portion of the budget that would have gone for balloons, set up costs for the ceremony and salaries for the staff that would have been in attendance, could be used to send these kids a gift to be able to commemorate their special day.
Please take a look at the attached flyer showing some gifts options. Your school logo will be imprinted under the Congratulations text. There are different "fills" and each box can be dropped shipped to the individual student. How amazing is that? What a great surprise for the student!! I also suggest including a congratulatory note, on school letterhead, to put in each box. If you don't see something that fits your needs, please let me know and I will do my best to put something together that will.
If this is something that you are interested in moving forward with, please reach out and let's plan this now so it's ready to ship for May/June receipt. Also, when you contact me, I will let you know special pricing that I am offering, which is different than what is on the flyer, due to our current situation.
I believe this is a great way to bring a little sunshine to the kids in the midst of a very pivotal and uncertain time.