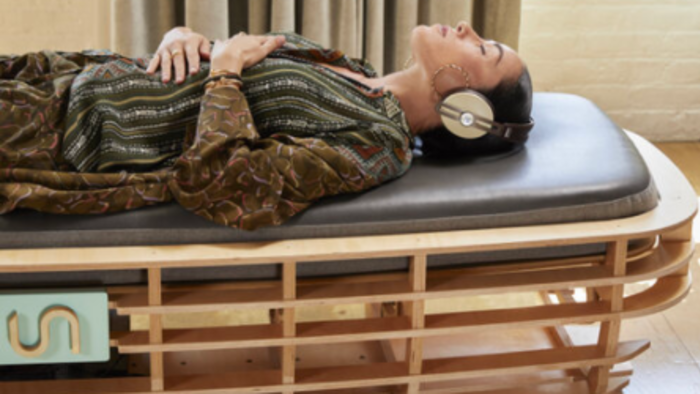 Added to
Favorites
Valid through: 05/31/2021
Primary Contact:
Phone: 6312232126
Email: info@revivehealthstudio.com
Location: 44c Gerard Street, Huntington, NY 11743
Region: North Shore / Heritage Trail, Suffolk County
Stressed? Anxious? Just need 15 minutes to yourself?
The first and only TuneBed on Long Island uses sound, music and vibration to communicate with our mind and body to help us destress naturally.
Experienced in 15 minutes and with 7 frequencies to choose from, each will reduce stress and anxiety by 50% each session, with other benefits ranging from increasing mood to help fight brain fog.
Within the first five to seven minutes of your session, thoughts begin to slow down, the body begins to relax and the heart rate becomes slow and steady.
As the session progresses, the body enters a deeper state of rest. The TuneBed focuses on human biology because, the more time we spend in the parasympathetic nervous system, the healthier we are.
Use Promo Code "Revive" for 20% off your 1st session.