You can experience an iconic Long Island summer lounging on the many world-renowned white-sand beaches with endless views of crashing waves and captivating coastlines. But if you're looking for a more adventurous way to experience Long Island #SaltLife, you'll want to take advantage of the wide array of watersports the island has to offer.
Catch some waves when you take up a surf lesson in Long Beach or Montauk. Explore the calm coastline, waterways and natural landscapes of Long Island's North Shore on a guided tour in a kayak or canoe.
Whether you're looking to wakeboard, paddleboard or jet ski, every area of Long Island provides the gear, services, and lessons for your ideal aquatic experience!
South Shore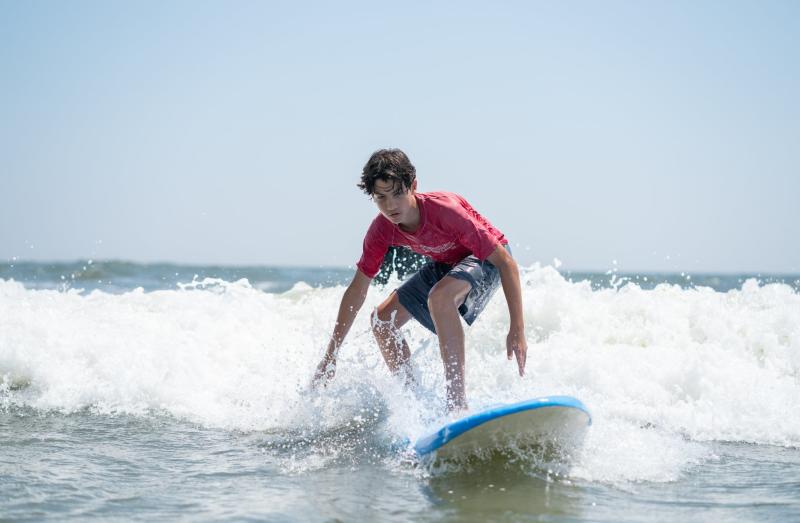 Just 45 minutes away from the heart of Manhattan, you'll find Long Beach, a major surfing destination on the Island. Conveniently located on the Long Beach Boardwalk, amateur surfers can get their fins wet with an individual or group surfing lesson offered by Skudin Surf School & Camp. The instructors will make you feel like a real Long Beach local as they teach you all the safety skills to surf like a pro.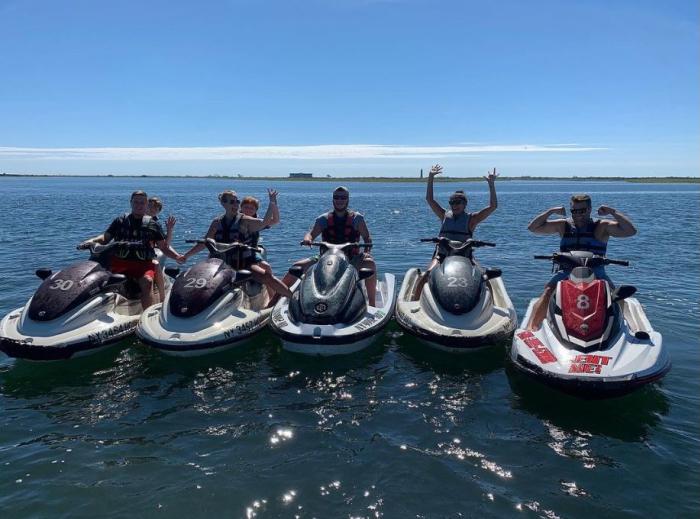 At Island Jet Skis, an experienced crew is ready to help the whole family enjoy jet skiing and wakeboarding. In addition to jet ski rentals, they also offer fully captained pontoon boat rentals for the perfect summer outing. Based in the Nautical Mile in Freeport, Island Jet Skis is open all week long during the season so you can enjoy a #SaltLife summer.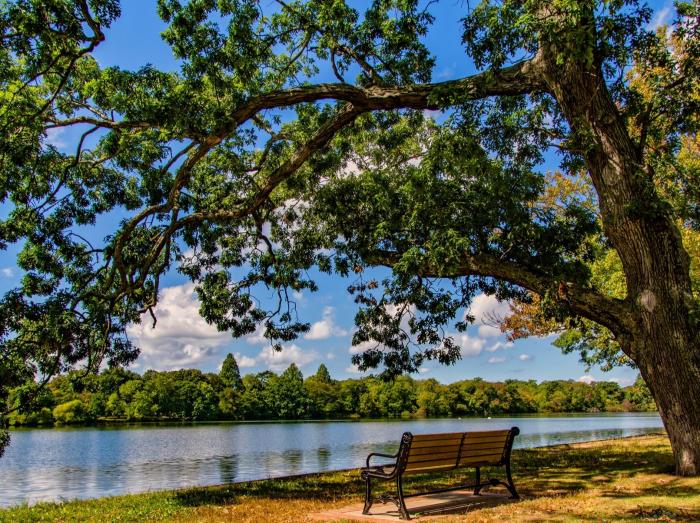 Credit: FB @Martin Losco
Spanning 463 acres and offering a wide range of amenities, Belmont Lake State Park has everything you need for an action-packed day on the water. Avid anglers will love boating on Belmont Lake and fishing for trout and bass. Other activities include rowboat, kayak, and pedal boat rentals where up to four people can enjoy seeing wildlife while pedaling around the picturesque 26-acre lake. The park is also dog-friendly and has playing fields, horseshoe and basketball courts and playgrounds.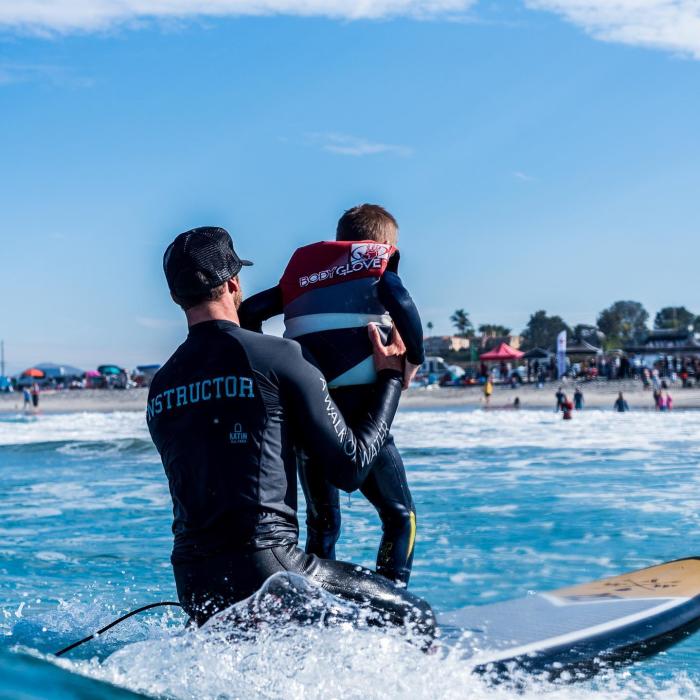 Long Island's East End is a world-renowned surfing destination due to the deep waters that cause serious waves off the coast of Montauk. At CoreysWave, certified pros know all the tricks to getting first-timers hooked on surfing and stand up paddleboarding. In addition to lessons, you can also book a private birthday party, corporate event or bridal celebration where your group will learn the basics of any water sport while partying on the beach. From beginner to seasoned surfer, CoreysWave offers experiences for all ages and levels.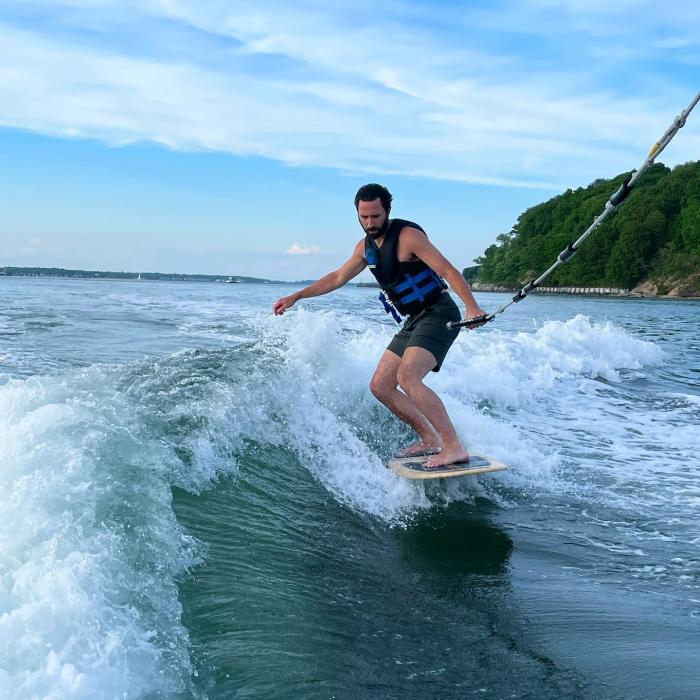 Choose from a world-class array of watersports activities including wakeboarding, waterskiing, wakesurfing, tubing, boat chartering and more at Peconic Water Sports. With pick-up locations in Southold, Sag Harbor, Noyack, Shelter Island, East Hampton and Montauk, you are sure to have a great day on the water off one of Long Island's many scenic coasts. Kids aged 5-14 will also have a blast attending Peconic Water Sports' annual summer camp where they'll make memories alongside dedicated professionals. Check out their website for more information about renting charters and other activities.
Long Island Stand Up Paddle Boarding loves to have fun on the water with its guests through sport, fitness and everything in-between. With a variety of experiences catering to beginners and experts such as stand-up paddle boarding outings, yoga and fitness classes, and destination tours, there is something for everyone.
North Shore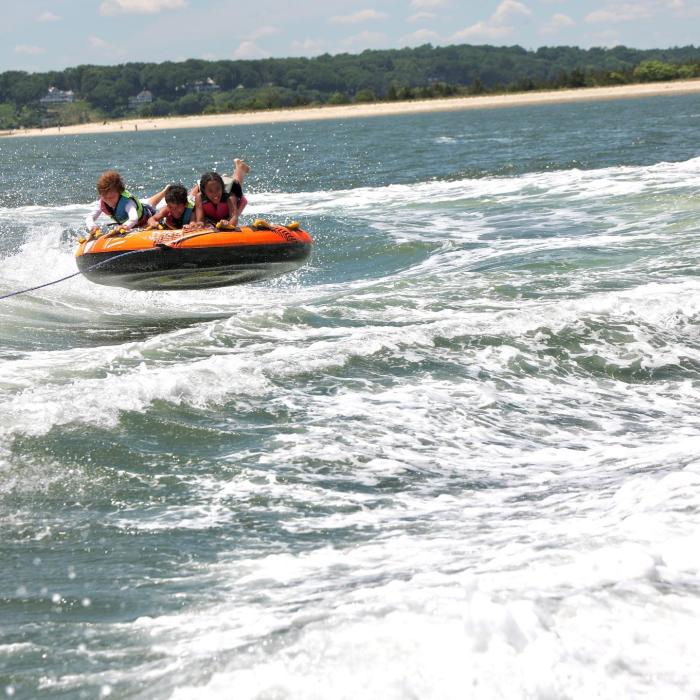 Head to Huntington on the North Shore of the Island where you'll embark on the calm waters of the Long Island Sound for the watersports adventure of a lifetime. With choices from wakeboarding, wakesurfing, waterskiing and tubing, Gold Coast Water Sports is your one-stop-shop for all things water-related. You can also spend a day on the sea when you rent luxurious yacht charters that promise to elevate your boating experience with breathtaking views of the North Shore, Manhattan, and Connecticut. For lunch or dinner trips, Gold Coast Water Sports offers charters that can transport you to your favorite dining establishment with water access. Come onboard for a truly unforgettable boating experience.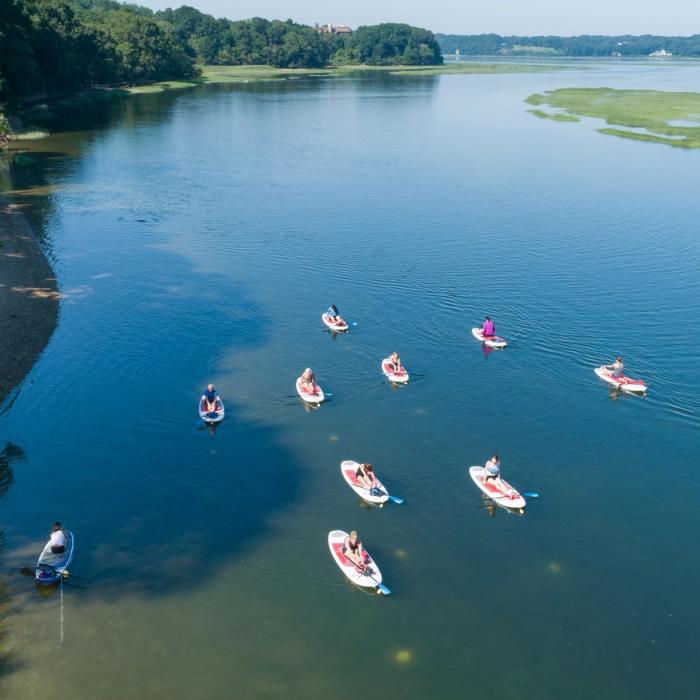 Family-owned and operated Stony Brook Harbor Kayak & Paddleboard Rentals offers the premier experience on the North Shore of Suffolk County. Choose to set your own pace on a scenic kayak tour of Stony Brook Harbor or get your heartrate climbing through a paddleboard fitness class. No matter which activity you choose, you'll see amazing sights such as the Stony Brook Grist Mill, a gorgeous waterfall and the Hercules Pavilion as you paddle through this hidden paradise.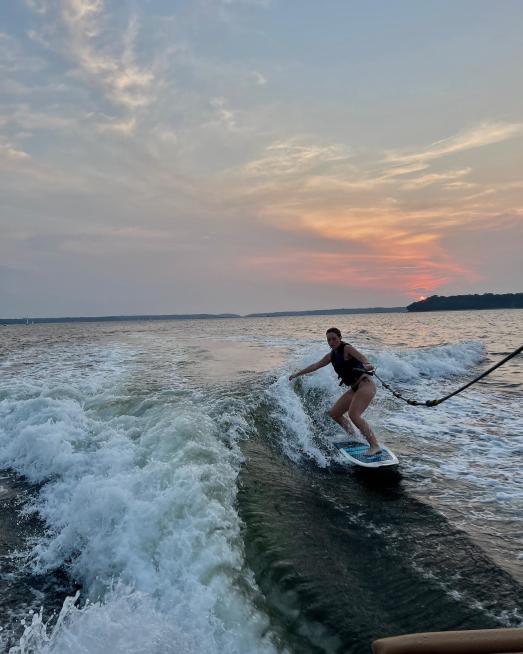 Whether you're looking for a relaxing day on the calm waters of Northport Harbor or a day at anchor with views of antique homes nestled in the hillside of Northport Village, or an exhilarating wakesurfing lesson, Over the Top Watersports has you covered. This family-owned and operated watersports charter is here to bring you a variety of on-the-water activities for all ages. They offer premier wakeboarding, wakesurfing, waterskiing, tubing, instructional lessons and more. Ride the waves as brothers Preston and Spencer teach you everything there is to know. In addition to an amazing selection of watersports, they can also bring guests to dock and dine at local restaurants.