Long Island is for the girls! Whether you're looking for ideas for an unforgettable mom and daughter road trip, a fabulous destination for a bachelorette weekend or a Mother's Day getaway, Long Island has what you're looking for. From picturesque waterfront villages full of historic charm to the chicest dining scenes, boating, shopping and art – no matter your style, Long Island has a destination for your ideal "ladycation."
North Fork: Greenport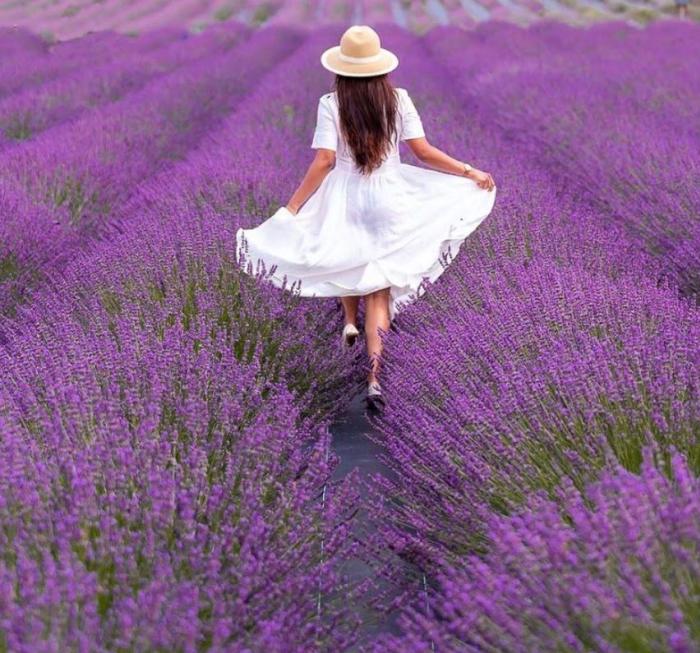 Credit: @sudeepkbanerjee and @globetrottingsu
Named by Forbes as one of the 11 Prettiest Towns in America, Greenport, NY is a waterfront community on the tip of Long Island's "North Fork Wine Country," soaked in nostalgia and seaside charm.  You'll find intimate B&Bs and retro inns, farm-to-table restaurants, mom and pop boutiques, speakeasies, Instagramable flower fields, world-class vineyards, and a vibrant waterfront village full of maritime history.
Find one-of-a-kind treasures at the antique shops that line the village and country roads of the North Fork like The Times Vintage and Beall & Bell.  In the spring, watch the village transform into a pink paradise of 300+ cherry blossom trees that line the sidewalks in the downtown area. In the summer, head to Lavender by the Bay, just a five-minute drive from the heart of Greenport and be captivated by a sea of 80,000 lavender plants in full bloom.
Dance the night away under the stars at Claudio's Waterfront, a Long Island summer staple serving up their iconic lobster rolls and a slate of unmatched entertainment all summer, like their Malibu Barbie Party in July coinciding with the Barbie movie opening night.
Stroll the calm but rocky shoreline at 67 Steps Beach at the end of Sound Rd, then swing by the Sound View Hotel's Piano Bar for live music and a fabulous waterfront meal during sunset at the onsite restaurant The Halyard
Or dine in the heart of the village at Noah's for a standout meal featuring local catch or Black Llama Bar located in American Beech for fabulous cocktails and art-deco vibes.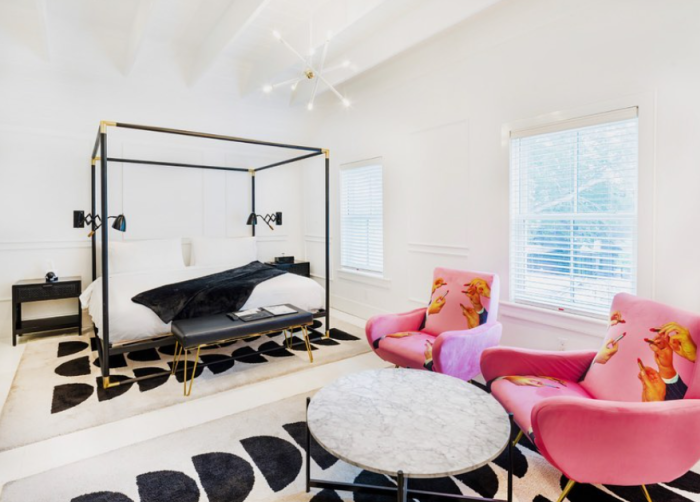 Credit: @eduardoamorimphoto
Sip fine wines at Kontokosta Winery, the North Fork's only waterfront winery perched atop a bluff with sweeping views of the Long Island sound.  A quick drive from Greenport, you'll discover Duryea's in Orient Point, a casual but chic seaside gem offering the freshest seafood, local rosé and views that rival Mykonos.
Experience Rooftop Yoga and stay the night at The Menhaden, a 16-room property boasting luxury and a clean, white minimalist style located just steps away from the shops and restaurants. Another standout boutique with photo-ready vibrant art-deco décor that will transport you to South Beach is American Beech (featured on an episode of The Real Housewives of New York City!)
North Fork: Southold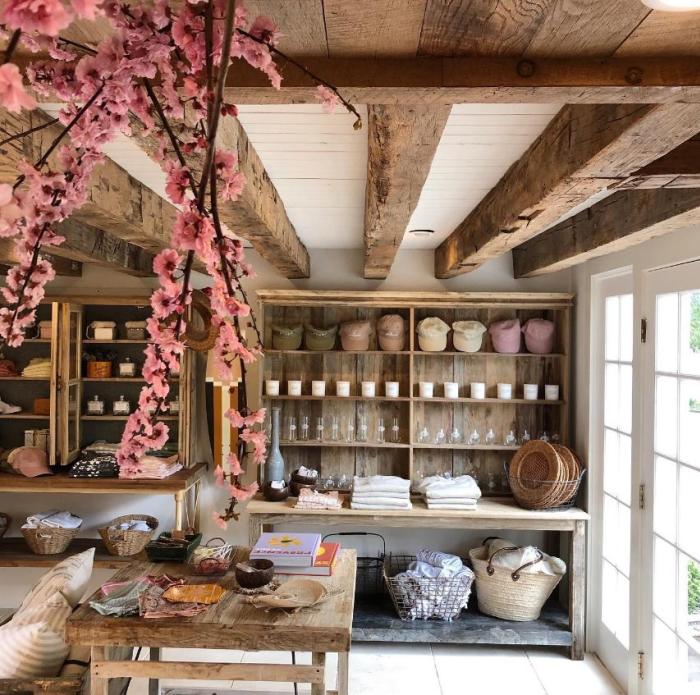 Credit: @croteauxvineyards
Located in the North Fork not far from Greenport, you'll find Southold, home to a must-stay new property: The Shoals. The self-proclaimed "boatel" is a first-of-its-kind property for Long Island's famed "East End," offering sweeping views of the Peconic Bay and Shelter Island.  The property features 20 nautical-chic, apartment-style hotel suites and 20 boat slips as well as a speedboat available for charter, fire pits, a food truck serving lobster rolls and an oyster company that shucks onsite and provides private group experiences.
For rosé all day, a girls getaway to the North Fork must include a stop at Croteaux Vineyards also in Southold where you're sure to be the envy of your Instagram followers. Be transported to the south of France with their unrivalled boho-chic aesthetic and dreamy tasting garden.  You'll find flowers growing wildly yet curated, blankets lining the lawn benches, an old barn acting as both a tasting room as well as a boutique and a Pinterest-worthy rosé truck parked on premises throughout peak season.
For a glamorous setting and legendary bubbly, experience the chandelier-adorned tasting rooms of Sparkling Pointe.  For al fresco dining with gorgeous views, head to Little Fish, overlooking the Long Island Sound at Kenney's Beach in Southold.  Down the road in Jamesport, find the recently transformed Dimon Estate, a stylish lounge and bar with an emphasis on local ingredients.
Astronomy enthusiasts won't want to miss Long Island's oldest public observatory, the Custer Institute. Visitors will be in awe of the detail you can see in our local celestial neighborhood as well as galaxies far and beyond.
Riverhead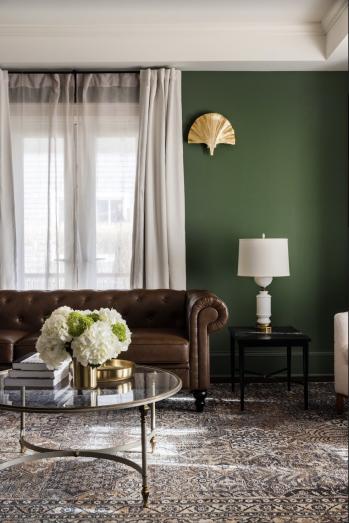 Riverhead, long a hidden gem located enroute to wine country, was just crowned one of Forbes' Top 50 Travel Destinations in the World and for good reason. Riverhead is a destination that truly has something for everyone from a thriving brewery scene to an art deco 1930's theater to a major shopping destination to vast farmlands with you-pick orchards and vineyards. 
Riverhead is also home to a treasure trove of family attractions, which is why it's our top pick for a mom and daughter trip with little ones.
Head to the Long Island Aquarium for a Sea Lion Show and don't miss the Butterflies, Bugs & Bees Habitat inside. Make a splash at Splish Splash, the region's largest waterpark or head a little north to meet the friendly cows, sheep and chickens at Riverhead's Hallockville Museum Farm or Harbes Family Farm in Mattituck. Indulge in the authentic local flavors of farm-fresh fruit pies at Briermere Farms or biscotti cookies made of almond flour at The Biscotti Company. 
Head south to shop until you drop in the open air at the Tanger Outlets where you'll find stylish clothes, gifts, and home furnishings at discount prices amid 165 shops.
Hit The Spa and Salon at East Wind for an afternoon of luxury filled with gentle facials and massages, a step into the all new relaxation lounge or a total makeover inside their full-service hair and makeup salon. And be sure to take a photo with the Big Duck…#IYKYK.
Stay overnight at the century-old Preston House & Hotel in the heart of Main Street or at Jedidiah Hawkins Inn where they have delicious food and a speakeasy. Enjoy live music and top talent at the historic the Suffolk Theater on Main Street and stroll the area to discover an artisanal chocolate boutique, bookstore, authentic taco spot and more.
Gold Coast: Port Washington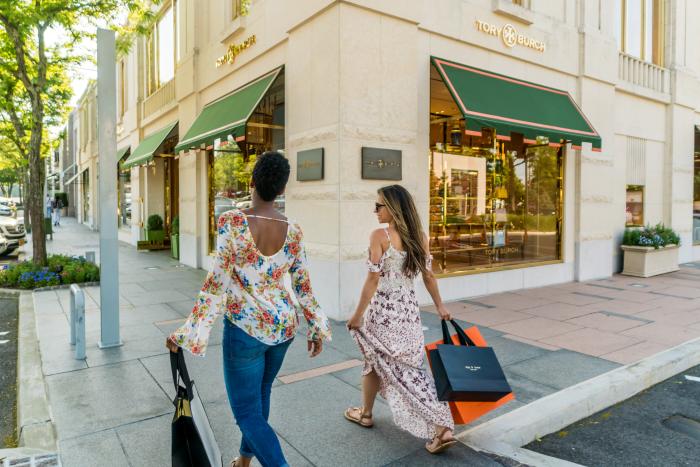 Port Washington is a hidden gem on Long Island's North Shore known as the Gold Coast.  This lovely, historic village is nestled on the waterfront between the area's stunning grand estates and many Gatsby-era historic mansions.
Grab your girls and head to the village's harbor front where you can sail into the sunset in style aboard a Long Island Boat Rentals private yacht charters that offer views of waterfront mansions as well as the New York City Skyline. Every girl's getaway needs a little R&R, so don't miss the Port Salt Cave located on Inspiration Wharf to get a fix of halotherapy inside their unique salt cave.
Stroll down Main Street and window shop at boutiques, admire the colorful artwork (and maybe even make some of your own) at art galleries like The Art Guild of Port Washington and dine al fresco at Butler's Clam Shack.  For dinner and a show, catch a Broadway-caliber live performance at the Landmark on Main built in 1909 followed by dinner at DiMaggio's Trattoria & Bar.
Discover Sands Point Preserve just outside the Main Street community that's home to three spectacular mansions: Falaise, Hempstead House, and Castle Gould which served as the backdrop of iconic films like The Godfather and the Wolf of Wall Street. Walk the grounds that overlook the Long Island Sound and capture the Gilded Age splendor.
Be inspired with a stop at Nassau County Museum of Art in Roslyn Harbor and immerse yourself in their outdoor sculpture garden, formal gardens, arboretum and trails.
Sophisticated fashionistas won't want to miss the Americana Manhasset's Miracle Mile featuring dozens of high-end designers for the ultimate shopping experience.  
Spend the night at the Fathoms Hotel & Marina for a charming waterfront vibe or The Mansion at Glen Cove, a historic hotel just outside the village.
Gold Coast: Huntington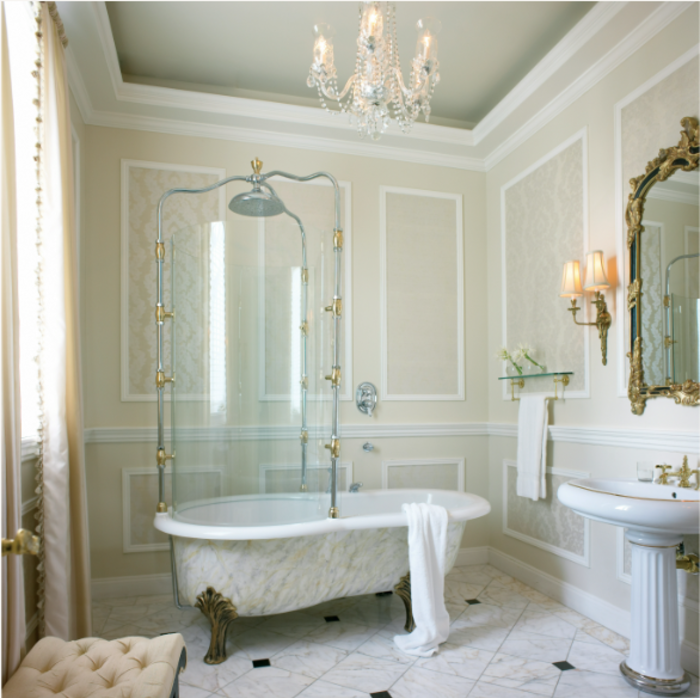 Huntington's chic downtown is located on Long Island's Gold Coast and home to a mecca of top-notch dining options and nightlife scenes, from the luxe harbor front steakhouse Prime to brunch hot spot The Shed Restaurant to the lively Mexican restaurant Besito Mexican Restaurant.
The bustling village is also a hub of arts and culture with The Paramount offerings concerts, comedy, and other special events featuring a-list acts in an intimate setting. Stroll the busy sidewalks that will have you thinking you're in downtown Manhattan and pop into an art gallery or mom and pop boutique.
Don't miss The Heckscher Museum of Art showcasing more than 2,500 pieces of American and European artists dating back to 1534. The museum is nestled in Heckscher Park, a charming, picturesque park at the village center featuring stunning landscapes, dozens of weeping willows, a pond, boardwalk and more.
Stay at the new Hampton Inn & Suites on Main Street, located within the historic community's original Town Hall building and walking distance to the action.
And not far outside the village, you'll discover the ultimate girls getaway escape: Oheka Castle. This enchanting Gatsby-era mansion and its immaculate landscape is a popular backdrop for major Hollywood productions including Taylor Swift's "Blank Space" music video and the 1941 motion picture Citizen Kane. And the best part is the property offers fine dining, a fabulous bar scene and event space, private and group tours and 34 guestrooms and suites where you can spend the night in Gilded Age glamour.
Garden City & Old Westbury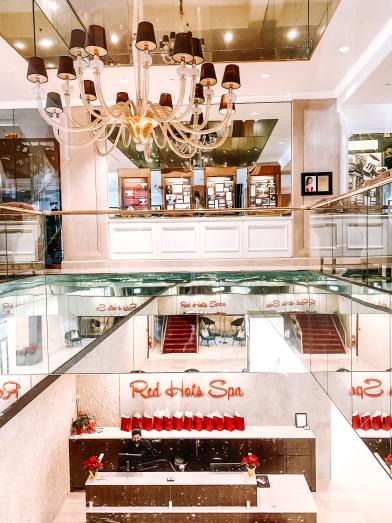 Stroll down 7th Avenue of Garden City for a posh getaway and shop at boutiques like Coquette for the latest fashion trends or Madison's Niche for the perfect accessory. Discover a range of fabulous eateries like Kinha Sushi or Calogero's. Spend the night at the Garden City Hotel where you can enjoy a legendary Sunday Brunch filled with fare from around the world. Take advantage of the Red Hots Spa, the incredible onsite spa for a luxurious HydraFacial MD® treatment or their Red Hots Signature Massage filled with aromatherapy and hot stones. And don't miss the hype-worthy Red Salt Room by Chef David Burke where they host Afternoon Tea every Saturday.
If you travel off Meadowbrook Parkway and Old Country Road, you'll find Roosevelt Field Mall, where some of the most top name brands live alongside over 200 specialty stores. There are plenty of activities inside this hot spot besides shopping, as the mall also offers glow-in-the-dark miniature golf at Glow Golf and even an AMC movie theater.
Yet another ode to the Gold Coast of the North Shore, Old Westbury Gardens is set on 200 acres of formal gardens, pristine grounds, woodlands, ponds, and lakes. You'll be sure to find just the right place for a special moment.