Dust off those winter blues and put a spring in your step with these unique March events. With fun activities popping up for all ages, this month is shaping out to be nothing less than spectacular. That said, some of these events require tickets prior to entry, so be sure to grab them while you still can!
For your convenience, we've listed the events in chronological order.
Best March events on Long Island
Spot seals on the East End with CRESLI educators (Westhampton Beach)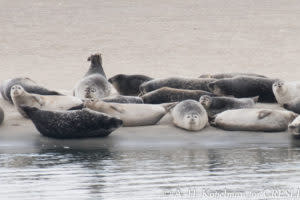 CRESLI invites you to join its team as they observe, photograph, and learn about Long Island's seal population with expert guided tours. Since these walks started in 2006, CRESLI has recorded over 28k seal encounters! The walk leaves from Cupsogue Beach County Park and extends for just over 1 mile, takes roughly one to one-and-a-half hours from start to finish, and is perfect for families.  The suggested donation for entry is $5 for adults and $3 for those under the age of 18. Registration is required but donations are not, please see the CRESLI site to register or for more information.
Event dates: March 2nd, 12th, 13th, 16th, 26th, 27th, and 30th
Support local artists at the Holiday Inn Express Roslyn's March Art Showcase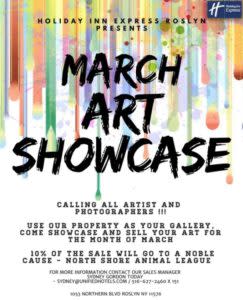 For the month of March, the Holiday Inn Express Roslyn will host an Art Showcase to help local artist and photographers in the area sell a piece or two. The art will be displayed throughout the hotel hallways. There is no placement fee for artists, the hotel just asks that sellers donate 10% of your sale to the hotel's charity of choice, North Shore Animal League.  For more information regarding the showcase, please email Sydney Gordon at sydney@unifiedhotels.com.
Event dates: March 1st through March 6th 
See the award-winning musical, The Drowsy Chaperone: A Musical Within a Comedy at CM Performing Arts Center (Oakdale)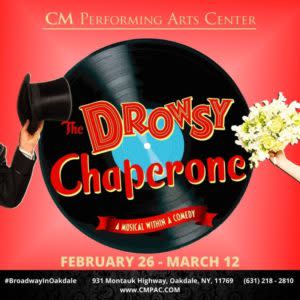 Winner of five Tony Awards, "The Drowsy Chaperone" is a loving send-up of the Jazz Age musical, featuring one show-stopping song and dance number after another.  Catch it live at CM Performing Arts Center select dates this March, ticket prices start at $18.
Event dates: March 2nd, March 4th, March 5th, March 6th, March 9th, March 11th, and March 12th
Have a laugh (and a fresh brew) at North Fork Chamber of Commerce's Comedy Night (Peconic)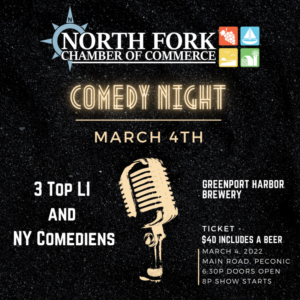 What's worse than stale comedy? Stale beer. Lucky for you, that won't be a problem at this comedy night! Enjoy a round of drinks at Greenport Harbor Brewing Co. and three top-rated comedy sets from Mike Burton, Nick Tilleli, and Buddy Fitzpatrick. Tickets are $40 per person and include one beer.
Event date: March 4th doors at 6:30 p.m., show starts at 8 p.m.
Dance out your spring fever or jumpstart your kids' love for yoga at Positions Dance Studio (Babylon)
Sweat & Swagger is a heart-pumping, beat-dropping cardio dance workout that will bring out your inner rebel! All are welcome to join but must reserve a spot online ahead of the class ($15 per person). Positions Dance Studio is also hosting a 4-week Kids Yoga session (two different age groups available). Classes will demonstrate yoga poses, breathing exercises, mindfulness games, and more! Classes meet once per week and cost $50 per child, please call the studio to sign up.
Event dates: Sweat & Swagger dance party is on March 4th from 7:30 p.m. to 8:30 p.m.; Yoga classes occur every Friday in March from 4:30 to 5:45 p.m.
Learn the new skill of jewelry making at Southampton History Museum (Southampton)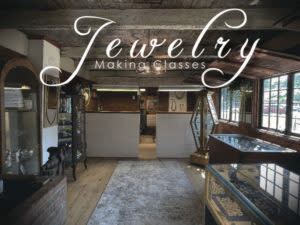 All March long, work alongside Artist in Residence, Alyssa Saccente, at the Southampton History Museum to develop your skills in metalsmithing, and maybe even develop a lifelong passion along the way! The courses are packaged into one, two, three, or four 2-hour sessions that can be booked as one-on-one with the artist, or as a partner session. Prices vary by package.
Event dates: Daily timeslots available
Learn what makes magic, magic with Justin Willman at The Paramount (Huntington)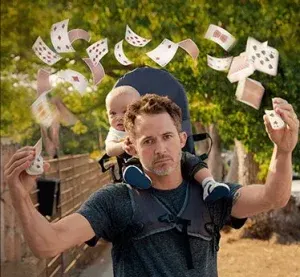 Magician/Comedian and recent Critics' Choice nominee Justin Willman has cemented himself as one of today's most prolific entertainers. In 2018, Willman premiered his six-episode magic series on Netflix entitled Magic for Humans with Justin Willman. In the series, Willman brings his skills as a magician to the strange and misunderstood subcultures of America, while incorporating his disarming demeanor into street magic and social experiments that will boggle the mind. Upon premiering, the show instantly became one of the most streamed shows on Netflix.
In March 2020 as COVID-19 spread across the globe, Willman debuted MAGIC FOR HUMANS @ HOME, a virtual paid zoom show. His goal was to take everything fans love about his Netflix show and pack it into a hilarious hour of mind-blowing magic and mind reading. And it's coming to The Paramount in Huntington! The interactive show features magic interaction with audience members and families. Tickets are on sale now for $20 per person, get them while you still can.
Prior to Magic for Humans, Willman was known for his multiple appearances on The Tonight Show, Ellen and Conan.
Event date: March 5th, 8 p.m.
Brush off your cowboy boots for mini horse herding and the Spring North Fork Country Dance Party (Riverhead)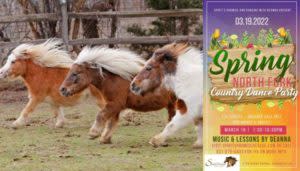 One of the most popular tours, mini horse herding, is back at Spirit's Promise! The tour provides a high energy interactive experience that you will never forget. Teams will compete in challenges in strategy and critical thinking with our mini horses facilitating your leadership skills to succeed. You must register for this activity on our website in advance. What to Bring: Suitable shoes for walking (closed toe ONLY), water bottle, and sunscreen.  Please dress for the weather.  You must bring a photo ID for onsite confirmation of your reservation.
Not really into herding animals? Well, What better way to welcome spring than at a barn dance at Spirit's Promise? Deanna will have you covered on music and dance lessons! Tickets are $15 per person, advance sale only. Guests are invited to bring their own drinks and snacks. The barn doors open at 7:00 pm and dancing begins at 7:30. For tickets or more information, visit the link below or call 631-875-0433.
Event dates: Herding tours are available on March 6th, 13th, 20th, and 27th; the Spring North Fork Country Dance Party will take place on March 19th
Spice up your life at the Annual North Fork Chili Cook-off (Peconic)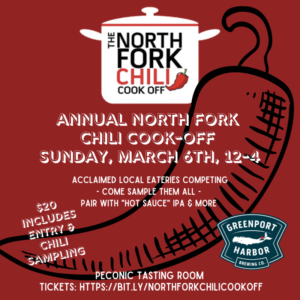 Come try some incredible chili, have a beer, and make your favorite chili known by casting your vote! Greenport Harbor Brewing Company is hosting several highly acclaimed local eateries in competition for top honors during this year's North Fork Chili Cook-Off. Participants include Ellen's on Front, First & South, Port, Lucharito's, Mattitaco, Crazy Beans, and more! Members of Greenport Brewery's staff will also be participating with their own special chili recipes and looking to beat out the others for the People's Choice Award.  On top of delicious chili, Pat Alfred (GHBC's Executive Brewer) will be re-releasing "The Hot Sauce" IPA—a beer brewed with Thai Bird Chili's and organic lime juice. Tickets are required and are available online for $20 per person (includes entry and chili samples).
Event dates: March 6th from 12 p.m. to 4 p.m.
Test your luck with bingo night at the brewery (Port Jefferson)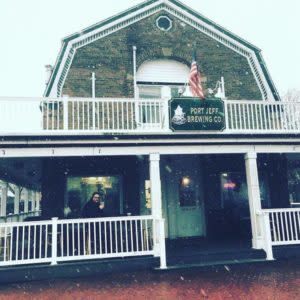 Every Monday from 7 p.m. to 9 p.m. throughout the month of March, Port Jeff Brewing Company is hosting community bingo night! Bingo cards come with every pint purchased and winners have the chance to score fabulous prizes.
Event dates: March 7th, 14th, 21st, and 28th
Crack up with a live set by the Impractical Joker, Joe Gatto (Huntington)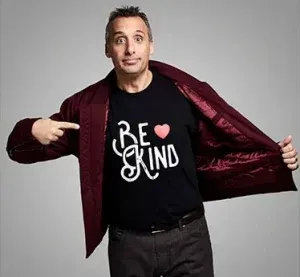 Joe Gatto is known for the hit TV shows "Impractical Jokers" and "The Misery Index." He founded The Tenderloins Comedy Troupe with his co-stars in 1999. The troupe has toured with a live comedy show to sold-out crowds across the world, including legendary arenas such as Madison Square Garden and the O2 Arena in London. Later this month, he'll be at The Paramount in Huntington and a limited number of tickets are on sale now (prices start at $44).
Event date: March 10th, 8 p.m.
Celebrate women in space at Connetquot River State Park and Preserve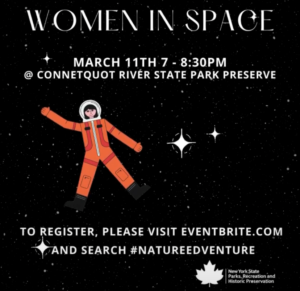 Learn about the women who have made our achievements possible, and what the future holds during this workshop at Connetquot River State Park. Enjoy astronomy, family-friendly activities, and learn about stargazing. Family programs are appropriate for ages 5+ and masks are required inside all buildings. $4 per person upon arrival.
Event date: March 11th, 7 p.m. to 8:30 p.m. 
Salute Irish heritage at the North Fork Chamber's Annual St. Patrick's Day Parade (Cutchogue)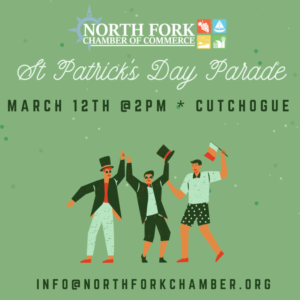 Join the North Fork Chamber of Commerce and its community businesses for the 16th annual St. Patrick's Day Parade in Cutchogue! Enjoy live performances by pipe bands, Irish dancers, marching, dancing, and more through the Town of Cutchogue.
Event date: March 12th from 2 p.m. to 3:30 p.m.
Catch a live performance of the story time favorites, Pinkalicious and The Little Mermaid, by Plaza's Broadway (Elmont and Bellmore)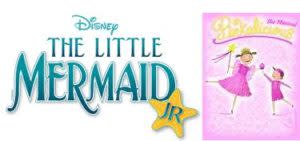 Coming at you live from the Showplace at Bellmore Movies and the Elmont Memorial Library, are two extraordinarily popular children's book performances by Plaza's Broadway Long Island. This month, enjoy a theatrical showing of Disney's The Little Mermaid and the Kann sisters' Pinkalicious. There are multiple show dates and times, tickets are on sale now for $15 per person.
Event dates: March 12th, 13th, 19th, 20th, 26th, and 27th
Rock your heart out with The Psychedelic Furs at The Paramount (Huntington)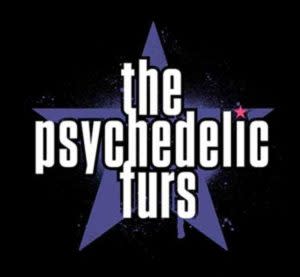 With the advent of MTV in the early '80s, The Psychedelic Furs took off into the stratosphere, and when John Hughes' approached the band with his film built around the Furs' song "Pretty In Pink", the band's legacy was cemented. After a brief hiatus in the '90s, and a side project called "Love Spit Love", the band regrouped at the dawn of the new millennium and is ready to perform for you live on March 17th at The Paramount (show was originally scheduled for November and all original tickets will be honored). Tickets are on sale now for $25+.
Event date: March 17th, 8 p.m.
Get shamrocked at Beer Fest (Riverhead)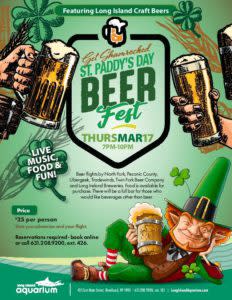 The Long Island Aquarium is pairing ales with scales for St Patrick's Day! Guests will taste hyper-local craft beers and toast alongside the fish, sharks and penguins as live music fills every tank, nook and cranny. Beer flights by North Fork Brewing Co, Peconic County, Ubergeek Brewing, Tradewinds Brewing, Long Ireland Beer and Twin Fork Beer Co. (plus a full bar for non-beer drinkers). Food is available for purchase.
Event date: March 17th, 7 p.m. to 10 p.m. 
Join the LepreCon Craft Spirit Crawl (Riverhead)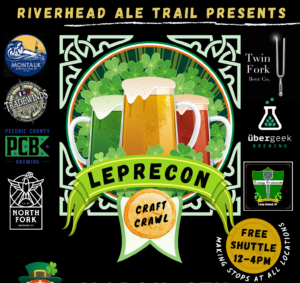 Raise that beer and get ready to shamrock and roll along the Riverhead Ale Trail! Kicking off at noon, Downtown Riverhead's breweries and distillery will celebrate St Patrick's Day with food and drink specials, live entertainment (bands and BAGPIPES!) and a free shuttle on loop from 12-5pm, stopping at all locations. Participating businesses include: Montauk Distilling Co., North Fork Brewing Co., Peconic County Brewery, Tradewinds Brewing, Twin Fork Beer Co., Long Ireland Beer, and Ubergeek Brewing.
Event date: March 19th, 12 p.m. to 5 p.m. 
Laugh 'til you cry during Jeff Dunham's Seriously Tour at UBS Arena (Elmont)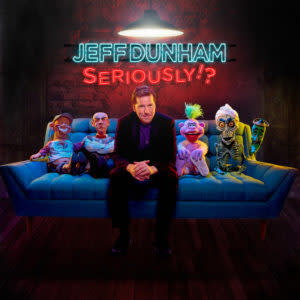 Ventriloquist Jeff Dunham has carved a unique space for himself in the comedy world. His comedy specials on Netflix, Comedy Central, and NBC have debuted to record-breaking viewership. At the end of the month, he'll be performing his applauded comedy live at UBS Arena. Click the link below to grab tickets (prices start at $56).
Event date: March 20th, 3 p.m.
Celebrate Women's History Month with a walking tour (Stony Brook)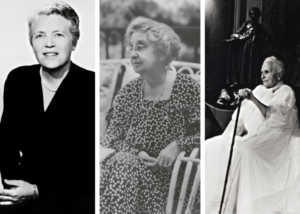 Celebrating Stony Brook Village women over the span of thousands of years through the stories of their lives, this walking tour will discuss the following themes: Indigenous Women & the Women of the Revolution, Jennie Melville: Suffrage, Civic Virtue & Sunflowers, Alida Emmet & the National Center for Twilight Sleep, Dorothy Melville: the Fairy Godmother of Stony Brook, and all the secrets in between. Advanced registration is required and costs $10 per person, tickets include complimentary dessert at Mirabelle Restaurant at the Three Village Inn. To reserve your space, please call the Ward Melville Heritage Organization at (631) 751-2244.
Event dates: March 24th at 10:30 a.m. & 3:30 p.m.
Sing the night away during Marc Anthony's Pa'lla Voy tour stopping at UBS Arena (Elmont)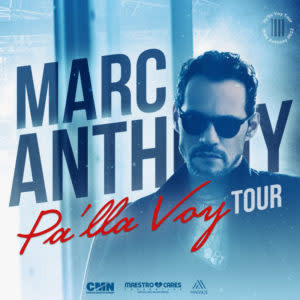 At the end of this month, living legend Marc Anthony is making a stop at UBS Arena during his Pa'lla Voy tour. Tickets are still available (for now!) and can be purchased using the link below (prices start at $70).
Event date: March 25th, 8 p.m.
Frightening fun awaits during the Southampton History Museum's Ghost Hunting Tour (Southampton)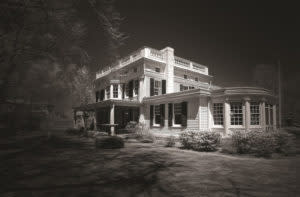 Ever wonder what it would be like to be a paranormal investigator? Well now is your chance! Join the Long Island Paranormal Investigators on an investigation of the Rogers Mansion (part of the Southampton History Museum) while they continue their search for evidence of what happens to us after we die. Groups will be given just over an hour inside the 1843 Whaling Captain's mansion and taken to the various hot spots of paranormal activity within the museum. Please see the link below website for more details on the program, ticket pricing, and the COVID safety measures that will be put in place.
Want a sneak peek of what to expect while on the tour? Watch our Long Island TV episode!
Event date: March 26th, 7:30 p.m. to 9:45 p.m.
Explore Women in STEM and so much more in the Long Island Explorium's mini-series (Port Jefferson) 

Funded by a grant from Lyda Hill Philanthropy and the ASTC, the Long Island Explorium's "IF she can see it, THEN she can be it" campaign aims to show role models in STEM fields and champion diversity and opportunity in a traditionally male-dominated academic and industry sector. By showing examples of women who excel in STEM, we can help remove stereotypes and boost confidence in Math and Science. Interested in what else the Explorium has to offer? Check out a full list of virtual programs here, find out about camp programs here, and read more about all the family-friendly activities the Explorium is hosting by clicking here.