Long Island has long been a golfer's paradise for those "in the know" – with our stunning and challenging courses serving as the host destination for 23 major golf championships.
The region's relationship with the professional sport dates back to the 1896 U.S. Open and U.S. Amateur championships played at Shinnecock Hills Golf Club in Southampton – and the world's best golfers have competed here ever since.  Shinnecock Hills was also home to the 2018 U.S. Open Championships while Long Island's famed Bethpage Black course set the stage for the 2019 PGA Championship and 2021 North Trust Open. And in 2025, the biggest international golf event in the world, The Ryder Cup, will solidify Bethpage Black as one of the most desirable courses across the globe.
But - the best part is, many of these courses are public—so even YOU can tee off where legendary pros have for decades.   Whether you're an amateur or aspiring pro, grab your clubs and check out our guide to Long Island's world-class greens.
Bethpage State Park Golf Course is home to five public 18-hole regulation golf courses, including the famed Bethpage Black Course which has been described as "brutally fun" by expert golfers. Originally designed by notable golf architect, A.W. Tillinghast, and as host of multiple national and internationally renowned PGA tours and Championships, even the best golfers should expect to be put to the ultimate test.
Sunken Meadow State Park features three courses designed by renowned golf course architect, Alfred Tull, in the early 1960s. The courses may be played as either 9 or 18 holes, and all three courses are known for utilizing the natural topography of its surrounding landscape in their gameplay through hilly woodlands—resulting in a relaxing and unique outdoor experience for all levels of golfers.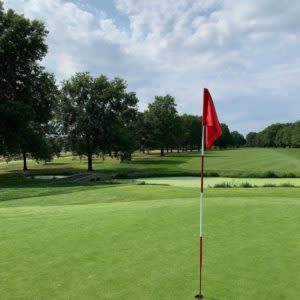 Considered Nassau County's own "Central Park" this 930-acre Park first earned its reputation as a golfer's refuge during the '20s. Today it is a mecca for sports and leisure fun for all! Visitors can test their skills at the driving range or compete for a winning title on one of the park's three 18-hole courses. The famed Red Course was designed by 20th-century international golf architect, Devereux Emmet, and has ties to PGA tours and championships tracing back to 1926. The park's additional Championship-level courses (White and Blue) were designed by golf architect, Robert Trent Jones, who's contributions can be traced across golf courses throughout the nation.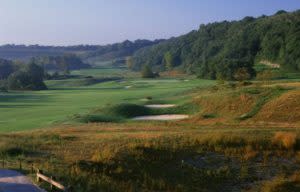 Harbor Links plays at just a touch under 7,000 yards and is seated atop rolling hills and long fescues that give the feel of a country-club quality round. Its well-manicured fairways and greens serve players well. With its award winning 18-hole Championship Course, hidden gem of the 9-hole Executive Course, world class instructional program, miniature golf and banquet facilities for all occasions, Harbor Links provides everything you desire for a memorable experience.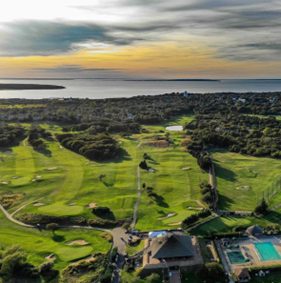 Montauk Downs Golf Course was originally developed in 1927 and was redesigned in 1968 by Robert Trent Jones Jr. before being purchased by New York State Parks in 1980. The ever-changing wind currents off the ocean and bay add an extra challenge to the way the course plays each day. Open year round, the 18-hole course offers a one-of-a-kind beachfront experience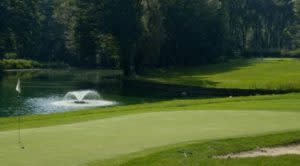 Since 1967, this short nine-hole course has been an excellent place for beginners or those who want a quick round to tee off. The fairways are wide open, and the greens are large. The course itself is hilly with large trees, but no water features. It's a relatively straightforward course that offers a relaxed pace of play. The highlight of the course is Hole #9, with a big tree in the middle of the fairway to challenge your aim. This course is one of five municipal courses in Nassau County, the others are located at Cantiague Park, N. Woodmere Park, Bay Park, and Eisenhower Park.
Head to Long Island's first and only TopGolf for a technology-driven driving range experience complete with music, games, food, drinks, and your own private hitting bay! It's the perfect family-friendly atmosphere for novices and advanced players alike.

Historic Shinnecock Hills Golf Club was founded in 1891 and is the oldest incorporated golf club in the U.S. and was one of the five founding member clubs of the USGA. The original 12-hole golf course was designed by Willie Davis and expanded to eighteen holes in the spring of 1895. These links were revised four times before the present course, designed by William Flynn, was opened for the 1931 season. The current course utilizes the natural hilly topography of Shinnecock Hills to bring a unique golfing experience—that's only comparable to the courses found on the British Isles—to Long Island's East End.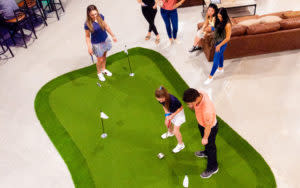 A combination indoor golf simulator, restaurant and bar venue, X-Golf touts their tech as the most innovative and accurate golf simulator in the world.  Players swing real clubs at real golf balls against a screen projecting famous courses from across the globe.  A professional-grade software and hardware package comprising cameras, impact sensors and infrared lasers will calculate the ball's distance and speed. Whether you're looking for a unique indoor networking activity, solo lessons to up your golf game in the off season, or a spot to kick back and enjoy with friends and family of all ages, X-Golf has it all: a full bar with beer and cocktails, shareable appetizers, and courses designed for all ages and levels from amateurs to pro athletes.