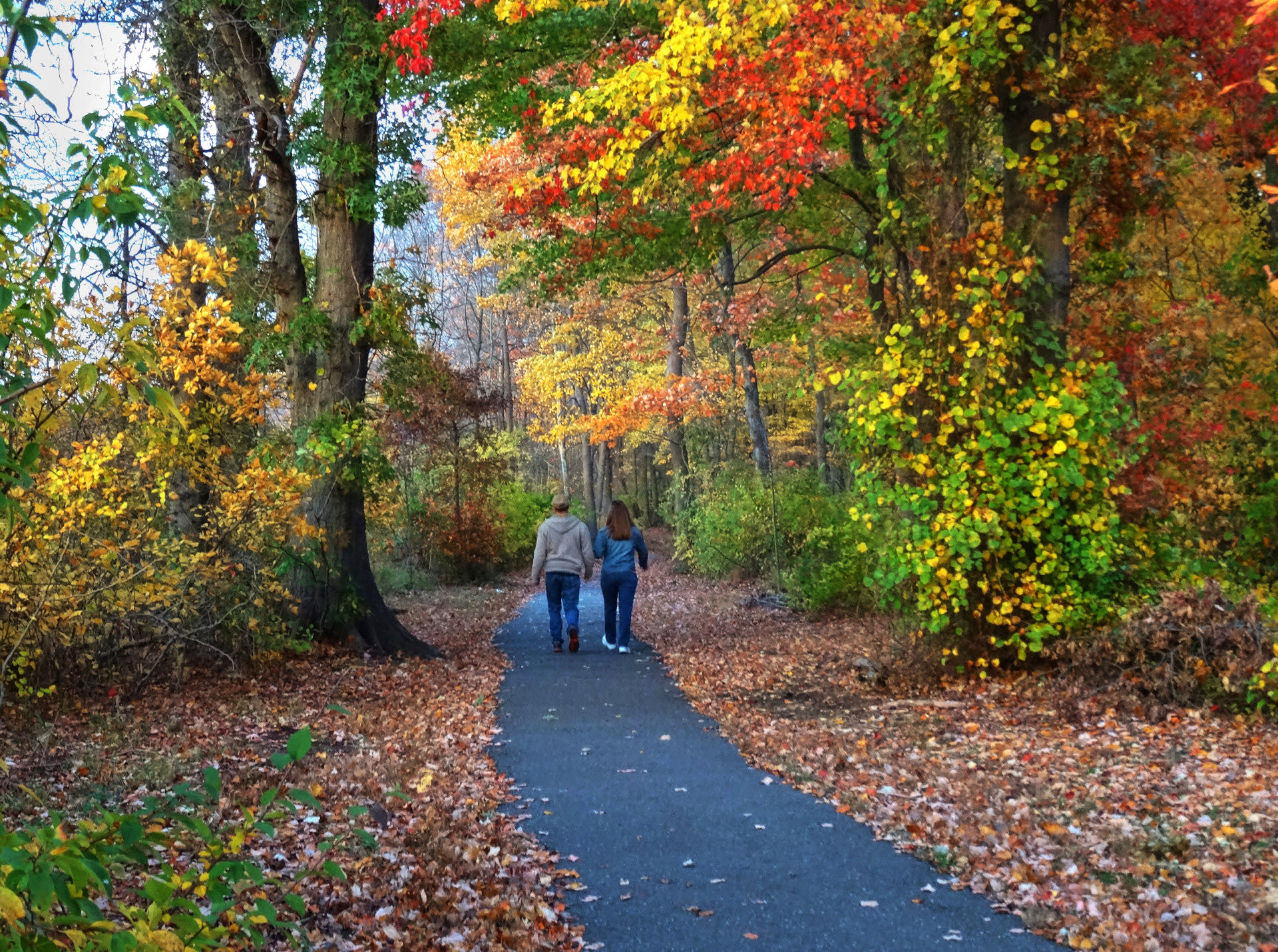 Here on Long Island the mornings are getting cooler each day, and there's a peculiar sort of crunch when you go out walking in the woods.  The sweet warmth of summer has said its goodbyes and if you haven't prepared you are out of time, because fall has arrived!   This time of year is great for an outing, where visitors are able to take advantage of our beautiful harvest transformation and all that the season offers.  Don't come without a plan; read on for the details surrounding some of Long Island's best fall festivals and fairs.
Fall is absolutely filled with festivities, where just about every weekend in the coming months has a variety of events to choose from.
Throughout the months of September and October visitors will find plenty of events to fit in the itinerary. Fall Festivals start popping up around the area the weekend of September 10th, with the grand kickoff to the season being hosted by the East Northport Fall Festival (Event Info: Here) and the Harbes Orchard Festival (Event Info: Here). Why not spend the weekend on the East End celebrating the return of the beloved apple cider doughnut?! Not into sweet treats? Not a problem! Head on over to Garden of Eve Organic Farm and Market for the 18th Annual Long Island Garlic Festival (Event Info: Here).
Starting September 18, Hicks Nurseries will transform into an autumn adventure with special visits from Otto the Ghost (Event Info: Here). Bring home the taste of fall harvest with fresh produce, seasonal treats, and socially-distanced pictures with Otto!
Beginning on September 22, the Blaze Pumpkin production is back on Long Island (Event Info: Here). Thousands of hand-carved pumpkins illuminate the night like you've never seen before. Grab your family or some friends and take a stroll through historic Old Bethpage Village Restoration to admire larger-than-life, spectacular outdoor displays, complete with synchronized lighting and an original soundtrack.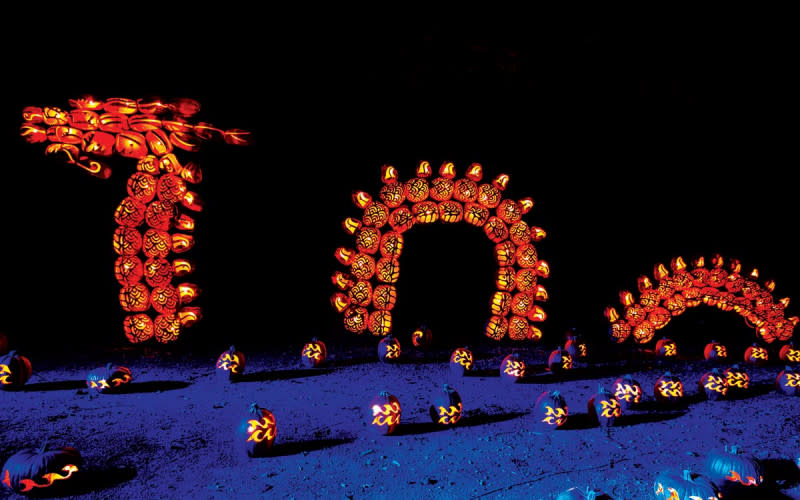 The second-to-last weekend in September brings the annual Maritime Festival in Greenport, kicking off the season with displays of classic wooden ships, model ship building, and of course plenty of food, drink, and live entertainment.  While it's still a little early in to the fall, you'll notice on the drive east that the colors have begun to change... (Event Info: Here)
And what better way to close out the month of September than by enjoying the sounds, vibes, and fusions found in both the local and global music scenes at the annual Sag Harbor American Music Festival (Event Info: Here). After a decade of performances, this year's festival has a whole lot to groove to!
Saturdays and Sundays in October bring the Pumpkin Fall Festival to Harbes Family Farm with fall fixings, hay rides and pumpkin picking for the family.  (Event Info: Here)  Now is the time to do all of your picking, so make sure to get to a farm before all the sweet stuff is gone!  If you are looking for a farm or orchard, we've got you covered: Click Here For Our Farm & Orchard Listings.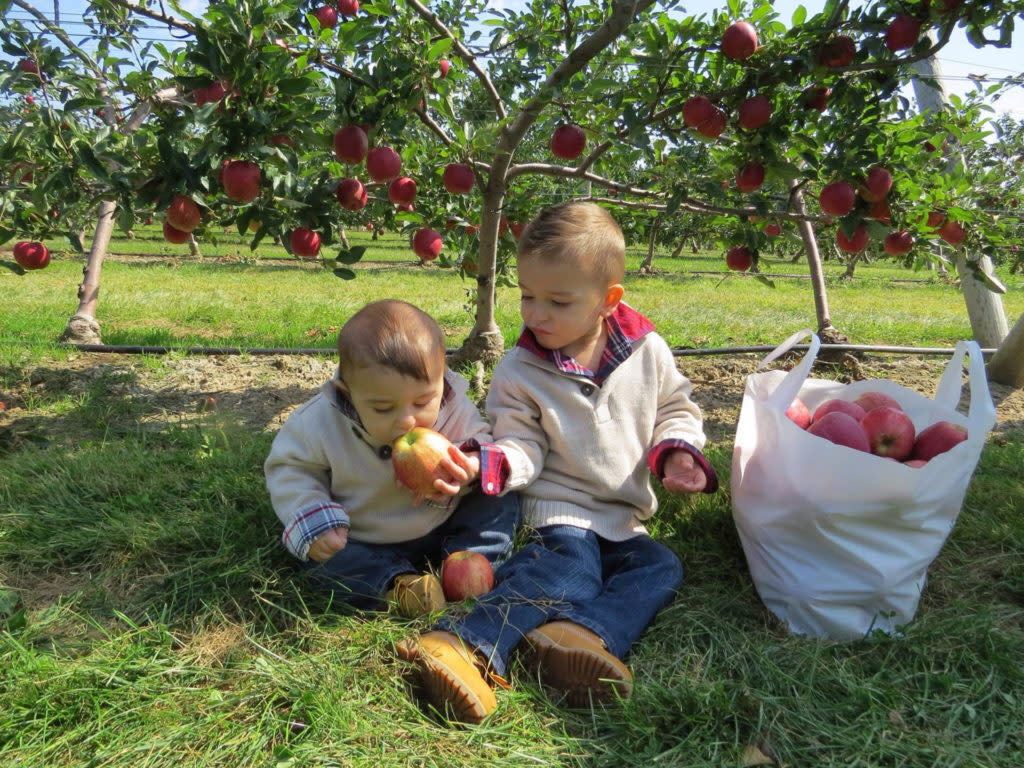 Beginning October 7th is the Hamptons International Film Festival, tickets and event passes are available to purchase online and via telephone now. (Event Info: Here) The list of films that will be shown is truly massive with big names turning up in several of the features across the week-long event.  With the exclusivity of the showings it may very well be worth scrambling to get tickets just to see who shows up!  The colors will be even farther along at this point, enhancing that ride out through the villages of the Hamptons.
On October 7th through the 11th, Long Island's Fall Festival comes to Huntington (Event Info: Here)  Come by with an empty stomach and you're sure to get your fill of fresh fare from local vendors. Riverhead will also be holding a Country Fair celebrating local agriculture on the 10th (Event Info: Here), spreading the fun across the island and leaving options for when one plan falls out.
And on weekends beginning October 8, head on over to The Center for Science Teaching and Learning for a family-friendly Spooky Fest! (Event Info: Here) With both scary and nonscary attractions available, there's something for every type of fall lover.
Looking to celebrate Oktoberfest while the season is upon us? On the weekend of October 16 you can enjoy local brews, pumpkin picking, pony rides, live music, and so much more at Garden of Eve in Riverhead (Event Info: Here).
The weekend before Halloween you can fit some fun in to get the family in the spirit of the season. On the 29th you can visit the Long Island Maritime Museum and spectate during the annual Boat Burning, a waterfront event celebrating a rich maritime history with live entertainment and festivities in to the night (Event Info: Here).
Close out the month with a spectacular Halloween at Bayville Scream Park, nighttime haunts start at 7 p.m. and run from September 24 through November 7 (Event Info: Here). This haunted theme park is no match for the faint of heart--so don't say I didn't warn you! And by this point in the month the transformation of the leaves will be at its peak, so no matter what you do you will be surrounded by the season's beauty; Say goodbye to the green, and lets get to welcoming the cool, crisp autumn.