While Long Island is famously known for its award-winning Wine Country, it is also home to a hopping brewery scene!  From the North to the South Shore and even throughout the East End, each craft brewery in Long Island captures a part of our local culture while also putting its own creative twist into every beer. But if all you're looking for right now is nothing more than a fall-inspired favorite, you'll want to check out the seasonal sensations mentioned below. Many of these breweries also offer tastings and tours, so why not make a day out of it?!
Our Favorite Fall Breweries on Long Island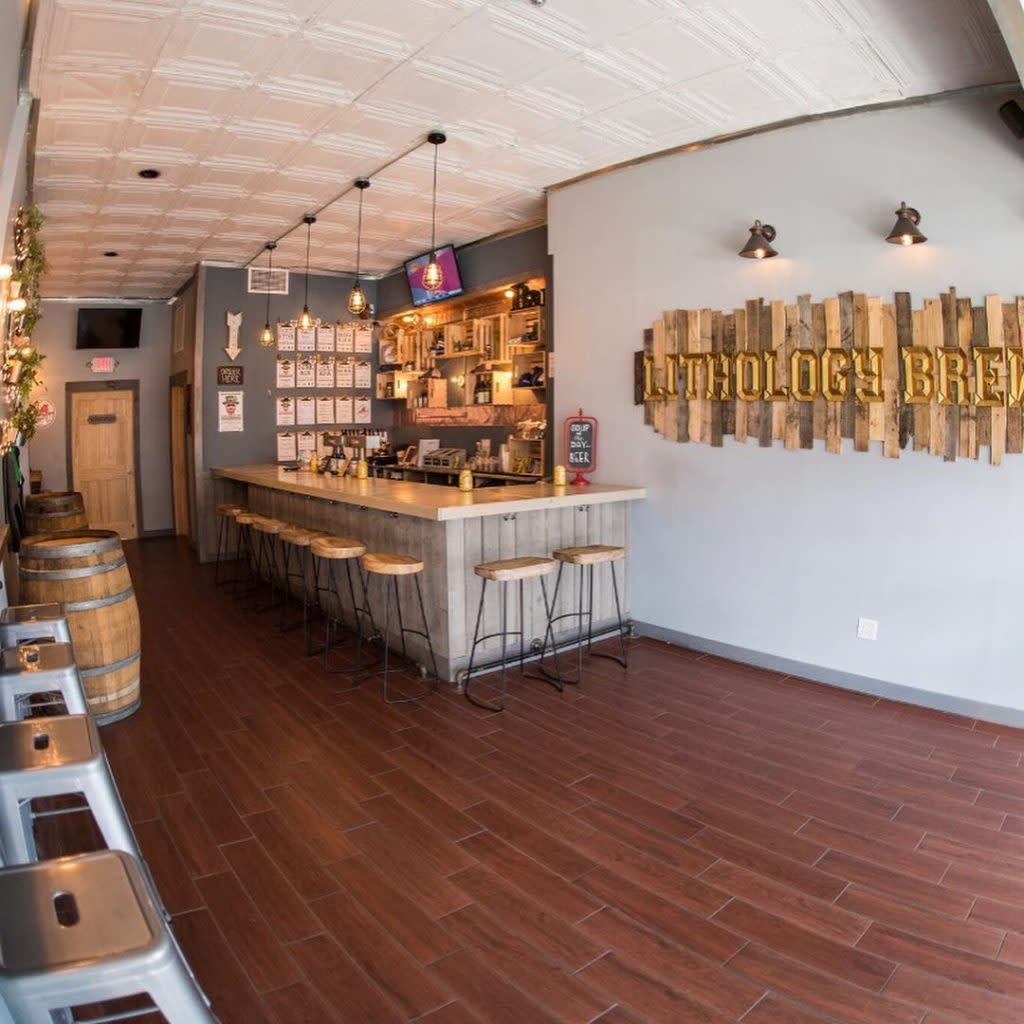 Home to Long Island's famous Loyal to the Soil IPA, Lithology Brewing Co. in Farmingdale has an affinity for teaming up with local businesses and local agriculture programs to create Long Island beer masterpieces while giving back to the community.
Seasonal favorites: A Waffle is a Pancake With a Syrup Tap (Cinnamon and Maple Ale) and U-Pick Pumpkin Porter (Porter brewed with pumpkin spice)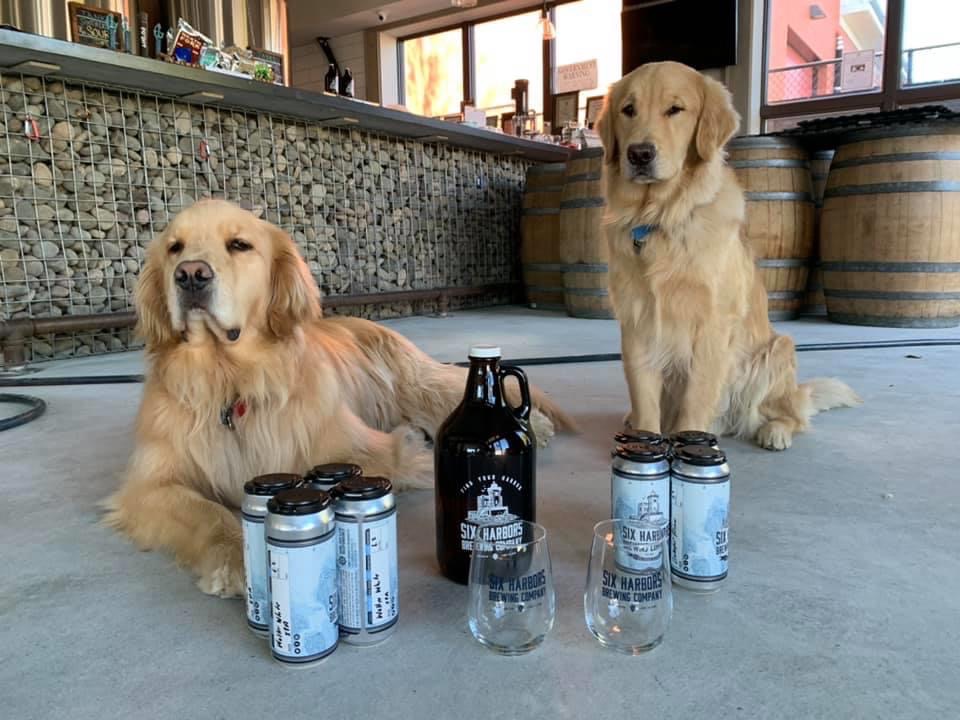 Photo courtesy of Six Harbors Brewing Company
Six Harbors Brewing Company in Huntington literally has the most "golden" service when you come on by for a beer.  The brewery's very own squad of golden retriever puppies will bring your brews right to you!
Seasonal favorites: Octoberfest21 (Vienna-style Amber Lager)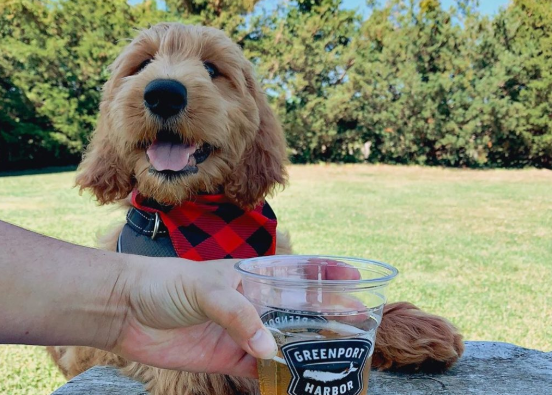 Inspired by the beauty of the North Fork & the Long Island Sound, Greenport Harbor Brewing Company creates each beer and can design to reflect the vibrant life and values of the locals on the North Fork. You can find all the best seasonal beers at one of their two brewery locations in both Peconic & Greenport!
Seasonal favorites: Leaf Pile Ale (Pumpkin Ale), Chocolate Covered Cherry Pie (Stout brewed with vanilla, cocoa, and cherries), or Double Duck Variants 2 & 3 (Variant 2 is an Imperial Porter brewed with flavors reminiscent of Mexican Hot Chocolate. Variant 3 is also an Imperial Porter, this time brewed with coffee and vanilla). 
Oyster Bay Brewing Co. blends the new world & traditional ways of making beer to pay the ultimate homage to the nautical history of Long Island's Gold Coast when crafting up some of our favorites. They are also the creative mind behind the Islanders hockey team's official Long Island beer, Barn Rocker Ale!
Seasonal favorites: Pumpkin Ale (Ale brewed with Pumpkin Spice) or Honey Ale (Golden Ale brewed with local honey)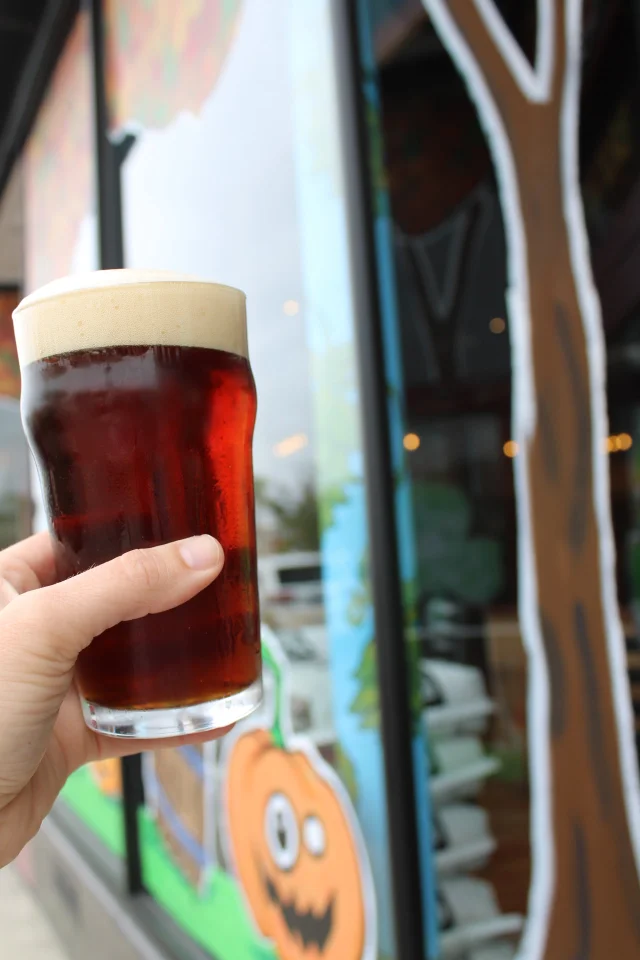 Photo courtesy of Bright Eye Beer Co.
There is nothing better after a sunset bike cruise on the Long Beach boardwalk than to grab a pizza and head into Bright Eye Beer Company for a beer. Grab a Faded Tan Amber Ale after a day in the sun and enjoy some of the unique art Bright Eye has curated on-site from local artists!
Seasonal favorites: All County Brown Ale (Traditional Brown Ale with chocolatey, nutty notes) 
Photo courtesy of Montauk Brewing Co.
Get wavy with a Wave Chaser IPA out at the farthest point of Long Island in Montauk at Montauk Brewing Company's tasting room. Montauk Brewing infuses the beach life into each creation so you can drink like a local when you visit the end.
Seasonal favorites: Pumpkin Ale (Lightly hoppy Ale brewed with Pumpkin Spices)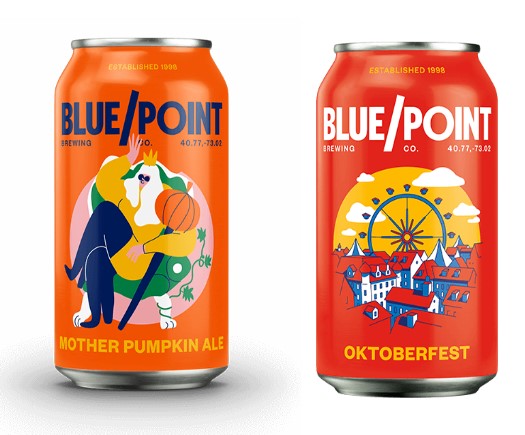 Photo courtesy of Blue Point Brewing Co.
One of Long Island's most famous, delicious beers is the Toasted Lager from Blue Point Brewing Company, so if you have not had it yet, you are missing out on a craft beer staple. Located in Blue Point, this brewery is well known for capturing the flavor of all four seasons and turning them each into their own ales, so they have your happy hour beer craving covered all year round.
Seasonal favorites: Mother Pumpkin Ale (Golden Orange Ale brewed with Pumpkin Spices) and Oktoberfest (Traditional German Oktoberfest brew)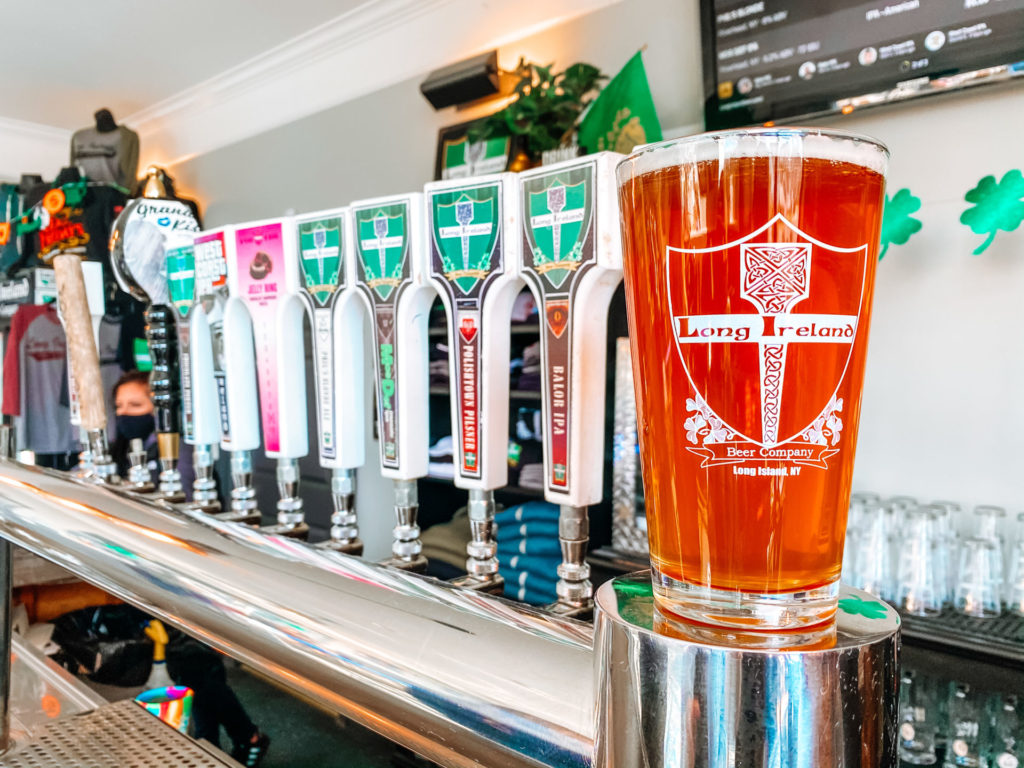 Brewing with the heart & soul of Long Island and a touch of Irish flare, Long Ireland Beer Company in Riverhead has grown from humble beginnings with a local grassroots audience to being a well-known brewer in the North East. Not only is the ever-changing beer menu superb, but the community-focused initiatives of the brewery have created a huge draw. Long Ireland has their own Mug Club, Running Club, pot luck nights, live music, charity events, and other activities that bring Long Island beer lovers together in unique, fun ways.
Seasonal favorites: Pumpkin Ale (Golden Ale brewed with Pumpkin Spices and smokey caramel), Oktoberfest (Munich-style Marzen Lager), and Chocolate Porter (American-style Porter brewed with decadent dark chocolate)
[embedyt] https://www.youtube.com/watch?v=WUxrGscqd6A[/embedyt]
Click here for more on wineries, breweries & dining on Long Island!
Click here for more Long Island TV Episodes!