Grab some popcorn, your favorite candy and a blanket because its National Drive-in Movie Day and our region is making a comeback of drive-in cinemas! Year after year, Long Island's summer drive-in movie series are met with an overwhelming amount of popularity. And this year, many of our downtowns have decided to refuel the experience and offer drive-in movie nights and outdoor screenings for people of all ages throughout the summer. From horror flicks to family favorites, don't miss your chance to view popular crowd-pleasing films in the comfort of your own car as the season comes in full speed (and better yet, many of these outdoor movie nights are free!)
Additionally, there are also many opportunities for local film buffs to showcase their own work and get involved with the various film festivals and outdoor movie extravaganzas happening this summer on the island. For more information on how to participate—either as an audience member or independent filmmaker—continue reading. 
Upcoming Drive-In Movie Nights
 Town of North Hempstead Tuesday Movies in the Park Series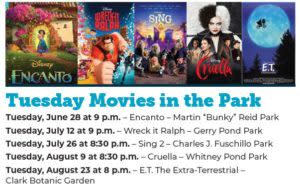 The Town of North Hempstead is celebrating the summer with a "Tuesday Movies in the Park" series on select Tuesdays that features an incredible lineup of family-favorite films starting June 28th. The schedule is shown below with their locations.
June 28th at 9 p.m. – Encanto at Martin "Bunky" Reid Park
July 12th at 9 p.m. – Wreck it Ralph at Gerry Pond Park
July 26th at 8:30 p.m. – Sing 2 at Charles J. Fuschillo Park
August 9th at 8:30 p.m. – Cruella at Whitney Pond Park
August 23rd at 8 p.m. – Marry Me at Clark Botanic Garden
Town of Huntington Drive-In Movie Nights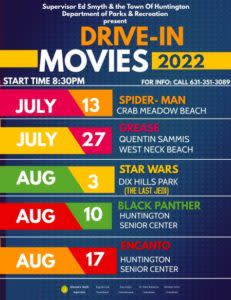 The town of Huntington is also offering drive-in movie nights at various locations throughout the summer. All the showings begin at 8:30 p.m. and the diverse line-up of popular movies and schedules are as follows:
July 13th- Spider-Man at Crab Meadow Beach
July 27th- Grease at Quentin Sammis West Neck Beach
Aug 3rd- Star Wars (The Last Jedi) at Dix Hills Park
Aug 10th- Black Panther at Huntington Senior Center
Aug 17th- Encanto at Huntington Senior Center
For more information, call 631-351-3089.
Town of Babylon Outdoor Movie Series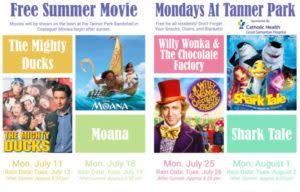 The vibrant Town of Babylon is offering a variety of free family-friendly movies to watch under the starry night sky select dates this summer during its Summer Movie Monday series at Tanner Park. This new movie series is free of charge and open to all ages, showings begin at approximately 8:15 p.m. The schedule is as follows:
July 11: The Mighty Ducks
July 18: Moana
July 25: Willy Wonka & The Chocolate Factory
August 1: Shark Tale
Hamptons International Film Festival's Outdoor Summer Movie Series (East Hampton)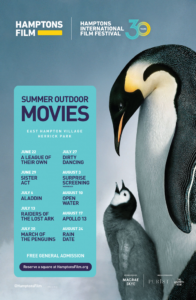 Hamptons Film is a legendary organization that celebrates the art of film from local creators and international filmmakers. This summer, the organization is also hosting a Summer Outdoor Movie Series  that offers free screenings of fan favorite and classic films from now through September. The movies will be presented at Herrick Park every Wednesday night at 8:30 p.m. Guests are welcome to bring their own blankets, chairs and picnic items. There will also be VIP seating in the first two rows available for purchase (the proceeds will be donated to support community programs).
Harmony Vineyards Drink-In Theatre (St.James)
Harmony Vineyards in St. James is offering a relaxing and fun weekly event for guests 21 and over. Throughout June and July, guests can visit the winery on Friday nights for a "Drink-In Theatre" event. Enjoy some exceptional wines and other delicious drinks and snacks while you watch an outdoor movie under the starry sky. Visit their website for more information.
Jamesport Farm Brewery (Riverhead)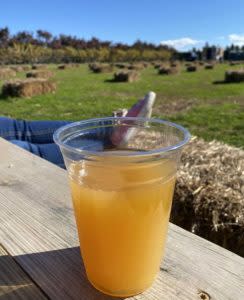 Credit: @jamesportfarmbrewery/Instagram
Jamesport Farm Brewery will be hosting a "Movie Under the Stars" event on August 5th at its Riverhead location. The movie is still TBD but stay tuned to find out more information about this hoppin' night!
Copiague Kids Need More Movie Night (Copiague)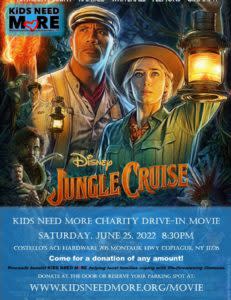 Costello's Ace Hardware of Copiague will be hosting a drive in movie event on Saturday, June 25th. Donations are recommended and benefit local families with kids who are fighting with life-threatening illnesses. They will be presenting Disney's Jungle Cruise (show starts at 8:30 p.m.) and there will be pizza, hot dogs, popcorn and other yummy snacks for you to enjoy in your car. Donations are accepted at the door or in advanced online.
The Better Man Distilling Co. (Patchogue)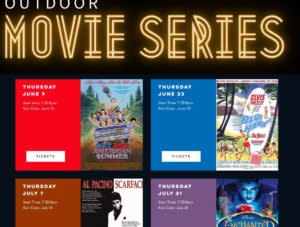 The Better Man Distillery in Patchogue is known as a perfect hangout spot and destination for good drinks and a good time. But this summer, the atmosphere is absolutely cinematic with its upcoming outdoor movie series. From now to early September, you can head to the distillery to see iconic and classic films such as Clueless, Enchanted, Scarface, Sixteen Candles and more all while enjoying local drinks and nothing but good vibes.  All movie nights will begin between 7:30 and 8 p.m. and tickets are only $5 per person.
Callahan's Beach Drive In Movie (Fort Salonga)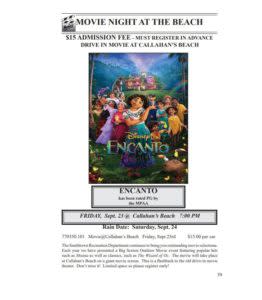 On Friday, September 23rd, you can enjoy the beloved children's film Encanto at Callahan's Beach in Fort Salonga. The show begins at 7 p.m. and all ages are welcome. Tickets will be at the door ($15 per car).
Upcoming Film Festivals on Long Island
The Long Island International Film Expo (Bellmore)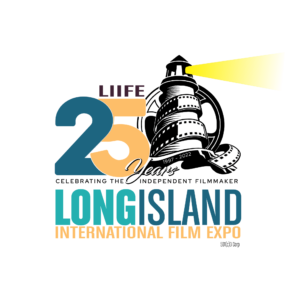 The Long Island International Film Expo is returning to the Bellmore Movies again this summer! This festival recognizes tons of short and feature-length independent films from all over the world. The celebration includes film screenings, film panels, opening night parties, an award ceremony, and exciting after parties. The expo is taking place on July 13th and tickets are available online now.
Long Beach Film Festival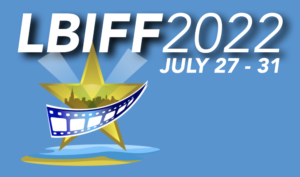 The Long Beach International Film Festival will be taking place from July 27th to July 31st in none other than the 'city by the sea'. Historically, the festival has featured over 60 films, special nightly events, red carpet premieres, filmmaker receptions, Q&A's, musical performances, elegant dinners, and spin-off events like "Shorts on the Beach". This year's line-up has yet to be announced and is still accepting applications (extended deadline is June 29th). To learn more or to submit your film for consideration, visit the festival's website.
Montauk Film Festival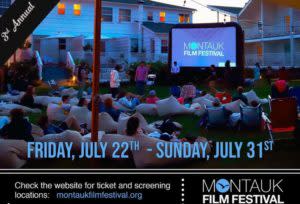 credit: @montaukfilmfestival/Instagram
Montauk is holding its Third Annual Film Festival this summer. During which audience members can expect to be inspired as this year's themes and categories include environmental aspects, social and cultural awareness, "surf and turf", and community. The festival will be held from July 22nd to July 31st. Come enjoy this celebration of art, and stay tuned for the final screening schedule.  Tickets are on sale now, for more information see the link below.
Gold Coast Film Festival (Manhasset)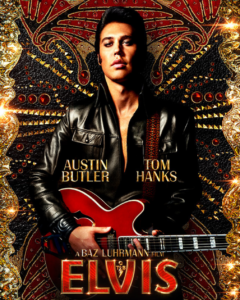 This summer, Gold Coast Arts is offering its first in-person film series in Manhasset. The best new and independent films will be recognized and screened at Manhasset Cinemas select dates this summer. You can also experience another film opportunity with Gold Coast Arts, as they provide you with a Virtual Cinema @ Home experience. All in the comfort of your own home, you can get access to new feature length and short films, filmmaker Q&As and cultural insider conversations. See the site linked below for more details.
Stony Brook Film Festival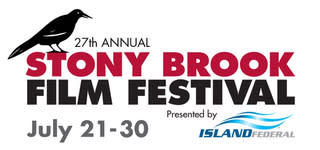 The Stony Brook Film Festival is an event that showcases independent films from filmmakers near and far. This awesome event will recognize so many different directors, actors, producers and other cast and crew members that have been involved. There will be screenings, live Q&As and award ceremonies from July 21st through July 30th in the Staller Center's Main Stage Theatre at Stony Brook University.