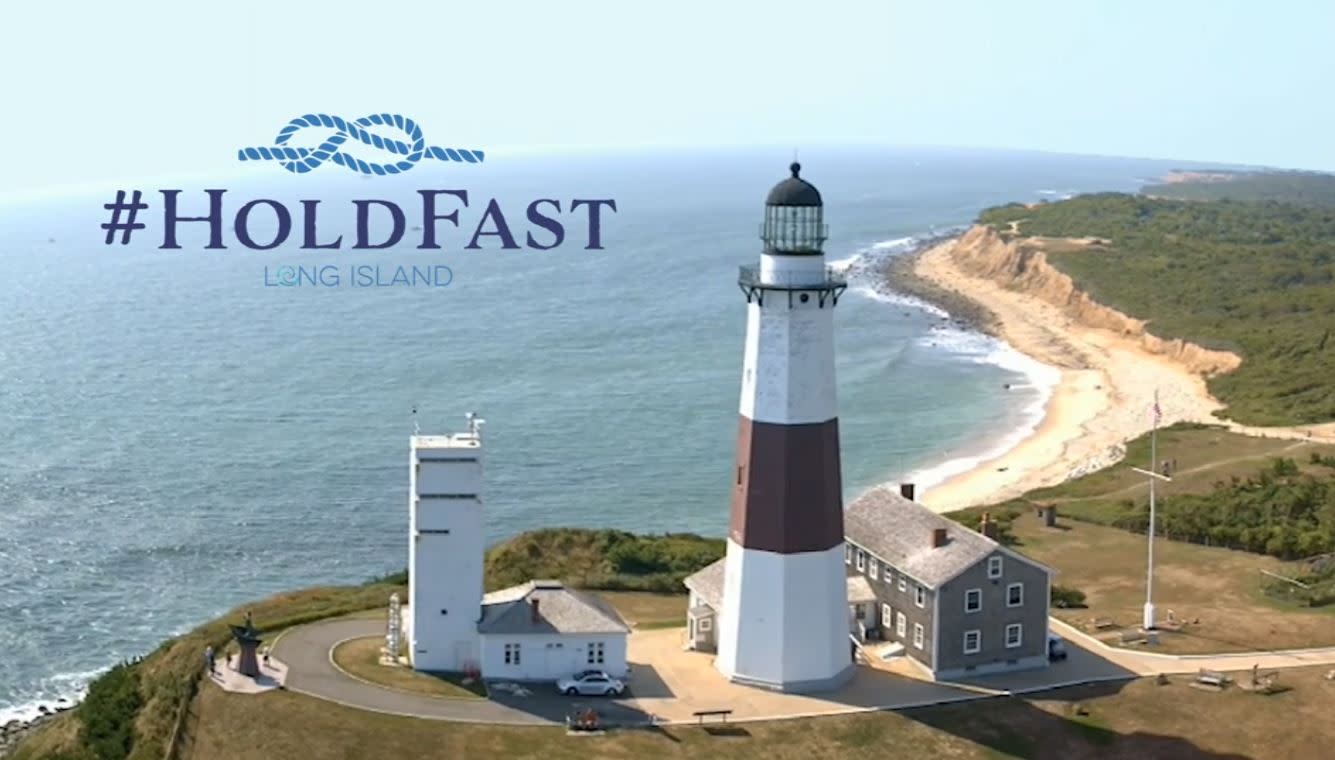 Missing your favorite Long Island restaurants and attractions? While we wait to go out and Discover Long Island, we're bringing Long Island to YOU with our new Discover Long Island LIVE Facebook takeovers. Tune in for personal tours of world class museums, enjoy recipes and cooking demos from top-rated chefs, get behind-the-scenes experiences at popular attractions and much more! We are thrilled to offer these exclusive events with Long Island experts for free at Facebook.com/DiscoverLongIsland to remind our Long Island family and fans across the globe where you BeLONG.
Friday, July 24th @ 3:30pm EST: Tune in for a segment with Jungle Bob's Reptile World.
Thursday, July 16th @ 1pm EST: Tune in for a special insider look at the Cradle of Aviation Museum. 
Friday, June 12th @ 1pm EST: Tune in for a special Father's Day Edition - enjoy a shopping tour of Stony Brook Village and find the perfect gift to celebrate Dad.
Thursday, June 4th @ 1pm EST: Pine Hollow Country Club's Executive Chef, Phil Castro, takes us on a pasta making tutorial.
Thursday, May 28th @ 1pm EST: Tune in to catch Hauppauge's Sexy Salad owner John Robertson share his famous Long Island Clam Chowder recipe with fresh clams from our coast.
Thursday, May 21st @ 1pm EST: Tune in for a special LIVE performance of Long Island's own illusionist TJ Tana. Get ready to witness unbelievable sleight of hand and mind reading through your screen!
Tuesday, May 12th @ 1pm EST: Join Sparkling Pointe's Evan Ducz for an introduction to Methode champenoise - tasting Sparkling Pointe wines.
Friday, May 8th @ 1pm EST: Cheers to the weekend, with a virtual wine tasting from North Fork Vineyard, RGNY.
Wednesday, May 6th @ 1pm EST: Suffolk County's Farm & Education Center showcase their new "Farm to Meeting" program with an interactive intro to the farm's friends now available to appear in your next virtual meeting!
Tuesday, May 5th @ 1pm  EST: Celebrate Cinco de Mayo with Long Island's own, The Grubfather, for a fun overview of Sal's favorite takeout / delivery spots across Long Island.
Monday, May 4th @ 1pm EST: Tune in for a VIP tour of  the chic White Fences Inn in the Hamptons with owner Liz Brodar.
Thursday, April 30 @ 1pm EST: City Cellar's Chef Michael Abbatiello is serving up some of his favorite pasta dishes. Tune in for his top pasta recipes, because let's face it if you were ever going to learn to make gnocchi- now is the time!
Wednesday, April 29 @ 12pm EST: Tune in for Zumba with Melina Arnberg NY Fit Fest Ambassador & Certified Zumba Instructor.
Thursday, April 23 @ 12:30pm and 3:00pm EST: Long Island's Finn-tastic friends at the Aquarium want to say Hello! Tune in to this family-friendly special for some quality time with Long Island's own Sea Lions and Penguins.
Thursday, April 16 at 1pm EST: Parrish Art Museum Director, Terrie Sultan, will lead viewers through the museum, starting with an overview of the award-winning architecture followed by a tour of the exhibition "What We See, How We See" in the Museum's light-filled galleries.