Long Island's landscapes, from the Pine Barrens to many tidal pools and forest trails, are some of the most beautiful in the world, and that's a fact. Just ask Dr. Beach, a world-renowned American geoscientist, coastal ecologist, and author, who consistently names Long Island beaches among the best in the world.
Along with white sand beaches, the region is also home to breathtaking cliffs, sublime sunsets, fields of bloom, great dunes, and a whole array of Instagram-worthy hiking trails, family-friendly green spaces, and picturesque vistas. Listed below are the best places to take in the incredible natural wonders that you won't believe are on Long Island.
Most Beautiful Places on Long Island
Sea Cliff Beach (Sea Cliff)
For spectacular sunset views set between sea-level and the heights of Sea Cliff Village, head to Sea Cliff Beach. This stunning park is open year-round and features a rocky North Shore beach, immaculate boardwalk, an iconic staircase practically made for the age of Instagram, an amphitheater, playground, picnic tables, and plenty of space to sprawl out. During peak season, visitors will need a pass to park here during the day so we recommend checking it out before Memorial Day Weekend, visiting during dawn/dusk, or shopping in the village before walking over.
Sunken Forest (Fire Island)
Sailors Haven is home to one of the best coolest areas of Fire Island National Seashore—the Sunken Forest. This one-and-a-half mile long trail takes visitors on a boardwalk journey through a rare natural wonder: a forest setting that's flourishing in a maritime climate. The area truly lives up to its name, with shrubbery, trees, and other native flower species spawning from seaside cliffs and when the tide is high, seemingly below sea-level. You can easily make it a weekend stay out of it as this charming community is also home to a visitor center, shopping, picnic tables and grills, public marina, restrooms with showers, and lifeguarded beaches in the summer.
Norman J. Levy Park & Preserve (Merrick) 
Baldwin Harbor Park (Baldwin)
For a tranquil setting that you can dub as your own personal sanctuary, make your way to this waterfront park in southern Nassau County. Offering harbor views, lightly-tracked trails, and an abundance of fresh air, Baldwin Harbor Park will quickly become your new favorite place to unwind and check out.
Ditch Plains (Montauk)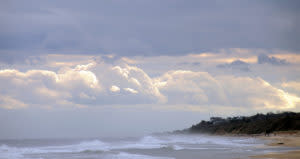 Ditch Plains is a famous surf spot because of its spectacular and consistent waves, but its also offers beautiful hiking with views of cliffs, beach flora, dunes, and of course, the incredible surf. During the peak season, lifeguards are on duty and you will need a town permit to access parking so we recommend checking it out before Memorial Day or finding accommodations nearby that offer beach access.
Bailey Arboretum (Locust Valley)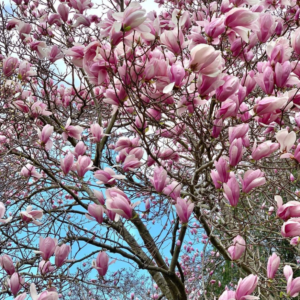 Credit: @mayl_ldau/Instagram
Located on the North Shore of Nassau County, not far from Historic Oyster Bay, Bailey Arboretum is situated on the old estate of a renowned horticulturist and philanthropist, Frank Bailey.  The Arboretum is a stunning entity that focuses on the connections of people and the natural world through their living collections and interactive educational programs on the wild life and plant life on the North Shore.  Learn about the famous Dawn Redwood trees that are scattered throughout the property that were thought to be extinct at one point, and ease your way through the beautiful nature trails for more woodlands knowledge. As another added bonus, this beautiful blooming garden is dog-friendly!
Target Rock National Wildlife Refuge (Huntington)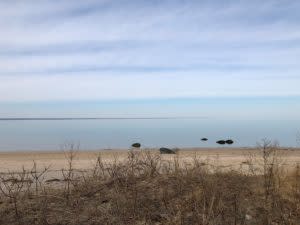 Credit: @mynameismaris/Instagram
Target Rock National Wildlife Refuge in Huntington is a part of the National Wildlife Refuge System network which ensures that there ais land and bodies of water set aside throughout the nation to conserve America's fish, wildlife and plants.  When visiting the preserve, take a hike on the self-guides 1.75 mile nature trail through the woodlands down to the beach where you can observe harbor seals and loons if you are lucky!  Throughout the journey, you will also get the observe a variety of birds native to the area especially from the side of the tidal lake.
Tanglewood Preserve (Rockville Centre) 
This 17-acre preserve features brief nature trails that swoop around ponds and other fantastic natural landscapes, ideal for families of all ages. It also serves as the headquarters for the Center for Science Teaching and Learning, an interactive museum with over 3,000 square feet of live animal exhibits. Exotic species, native reptiles, birds, mammals, and amphibians are presented in realistic indoor and outdoor environments.
Wertheim National Wildlife Center (Shirley)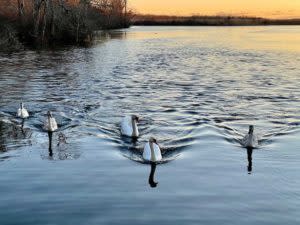 Credit: @majestic_mastic/Instagram
The Friends of Wertheim National Wildlife Refuge (FOW) is a private, nonprofit organization dedicated to the enduring protection, management and appreciation of Wertheim National Wildlife Refuge and its environment. Take a hike at Wertheim National Wildlife Center with miles of beautiful trails available for hiking, birding, photography and simply to relax and enjoy the outdoors. The White Oak trail has short (1.25 mile) or long (2 miles) options with river and woodland views. The Black Tupelo trail is 3.3 miles that offers woodland and views from the east side of Carmans River.
Cedarmere Park & Preserve (Roslyn)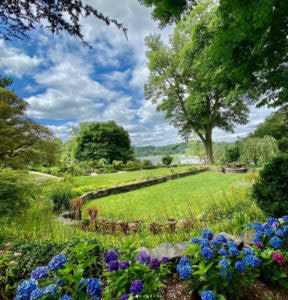 Credit: @hiddengemslens/Instagram
For classic views overlooking Hempstead Harbor, take a walk through the well-kept grounds of the former Cedarmere Estate. Dedicated to preserving the legacy of William Cullen Bryant and his beloved estate, Cedarmere. Friends of Cedarmere (a volunteer-run non-profit organization that aims to promote, encourage, and assist in the preservation and restoration of Cedarmere's historic gardens, the main house, and outbuildings) has maintained the grounds for public benefit. The estate is on the National Register of Historic Places and the New York State Underground Heritage Trail and is home to a variety of gorgeous gardens, unique landscapes, and immense history.
Avalon Nature Preserve (Stony Brook)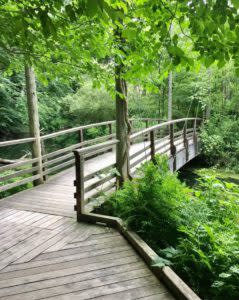 Credit: @thelongislanderandbeyond/Instagram
Located within a stone's throw of historic Stony Brook Village, you can't miss Avalon Nature Preserve. Open to the public (and their dogs) year-round, this nature park features four distinct and beautiful hiking trails perfect for a casual stroll or day of birdwatching. Explore age-old ponds, the rolling hills graciously crafted by glacial boulders, wildflower meadows, woodland forest canopies, and an abundance of history. For more information on the trails, click here.
Insider Tip:
To enjoy even more of Long Island's incredible landscapes, you can also visit any one of the Gold Coast Mansions. The Sands Point Preserve offers acres of hiking trails with views of a variety of bird species and bee-keeping projects, as well as paths down to the Long Island Sound. Planting Fields Arboretum in Oyster Bay features year-round greenhouses that educate the public about various plants and flowers. 
Unique Earth Day Activities & Celebrations
Aside from its incredible landscapes, another awe-inspiring trait about Long Island is that the region is home to a very diverse portfolio of ecosystems from end-to-end that it proudly preserves through educational programs, conservation projects, and the work of various organizations and refuges that rally to conserve the water, land, and wildlife that inhabits them.
To celebrate all Long Island has to offer, check out some of these unique Earth Day activities for families made possible by our local parks, preserves, and museums. Be sure to also checkout our list of the best animal farms and sanctuaries to learn more about local wildlife.
Everyone is a Kid Week! At Tanglewood Preserve's Center for Science Teaching & Learning (Rockville Centre)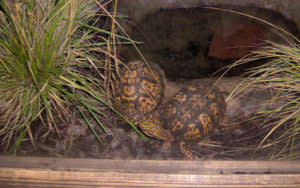 For the entire week every visitor to the Dinosaurs Exhibit and Animal Adventure at the Center for Science Teaching and Learning will pay the kids price of $12 – no matter their age! The center will also have a special egg hunt across the preserve for our visitors to find a special surprise. The preserve and nature center also has nature trails, ponds, a gift shop, dinosaur exhibits, and live animals to learn about and interact with.  With so many exciting things happening you would have to be a fossil not to stop by!
Event dates: April 16th - 24th 
Earth Day Woods Walk at Garvies Point Museum & Preserve (Glen Cove)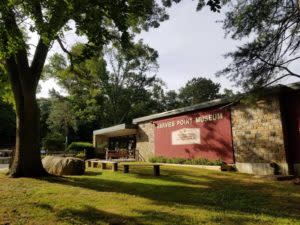 What is Earth Day and why do we celebrate it? Discover the beauty and important role trees play in our ecosystem as we explore the spring woods at
Garvies Point
. Later in the day, the museum will also be showing the children's documentary
All About Forest Ecosystems 
a followed by a fun, hands-on experiment that illustrates why rainforest soil is so poor in nutrients.
Event date: April 22nd
Conscience Point: From Past to Present, an educational webinar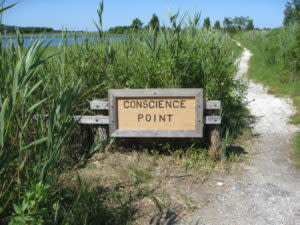 Join the Southampton History Museum this Earth Day to learn more about one of the most important areas in Southampton Town from the comfort of your couch. Conscience Point is the landing place of Southampton's first European settlers and is where they first encountered the Shinnecock Indian Nation back in 1640. Since then, the East End of Long Island has changed greatly and the human impact on the environment has been substantial. From a harmonic indigenous start to European settlement to modern day ecological restoration, Conscience Point has seen a lot. Learn about it all in an invigorating and FREE webinar co-sponsored by East End Explorers, Moskehtu Consulting, the North Sea Maritime Center and the Southampton History Museum.
Event date: April 22nd, 11 a.m. - 12 p.m.
Earth Day Celebration at Quogue Wildlife Refuge (Quogue)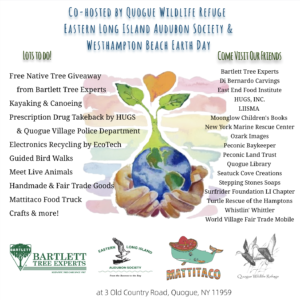 Come and celebrate nature and our lovely planet at the Refuge!  The day will include guided birding walks by Audubon, live animal presentations, crafts, environmental exhibitors, and self-guided kayaking and canoeing ($10 per adult; $5 per child 12 and younger) on Old Ice Pond.  This celebration is presented by Eastern Long Island Audubon Society, Westhampton Beach Earth Day, & Quogue Wildlife Refuge.  A great day for all ages!  No reservations necessary.  Rain or shine.
Event date: April 23rd, noon - 3 p.m.
Give back to your community at the Earth Day Clean-Up (Riverhead)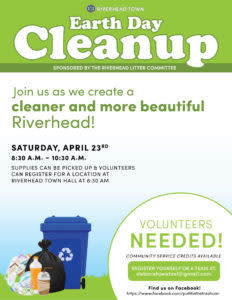 Join the Town of Riverhead and its litter committee for an Earth Day-inspired clean up in the village. The Riverhead Litter Committee will supply volunteers with all of the necessary clean-up essentials, they just ask individuals and groups to register prior to attending the event. Registration can be made online by emailing deborahjwetzel@gmail.com or at Town Hall the morning of the event. Community service credits are available, for more information please visit the Town of Riverhead's Litter Committee Facebook page linked below.
Event date: April 23rd
Welcome Spring in Stony Brook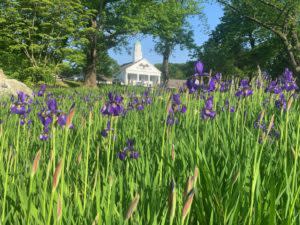 Head to the Stony Brook Village Center for a free Spring Appreciation Day festival featuring live music, a petting zoo, a scavenger hunt, a car show and more!
Event date: April 23rd (rain date April 24th)