Long Island is famous for many things – beaches, lighthouses, film sites, an award-winning wine country and more. However, the region is quickly becoming known for its hoppin' craft brewery scene. From Long Beach to Greenport, nestled in downtown villages you can find dozens of locally owned breweries that embody Long Island's culture, creativity, and farm-to-table foundation.
These destinations offer beer-lovers a place to sample artisan beers (many of which can only be tasted in-house), tour the distillery operation, and get their buzz on in the process.  With so many locations in walking distance from a LIRR stop, exploring the brewing scene on Long Island can be a seamless experience. So, check out our roundup of the best downtowns you'll want to visit and maybe even spend the night!
Riverhead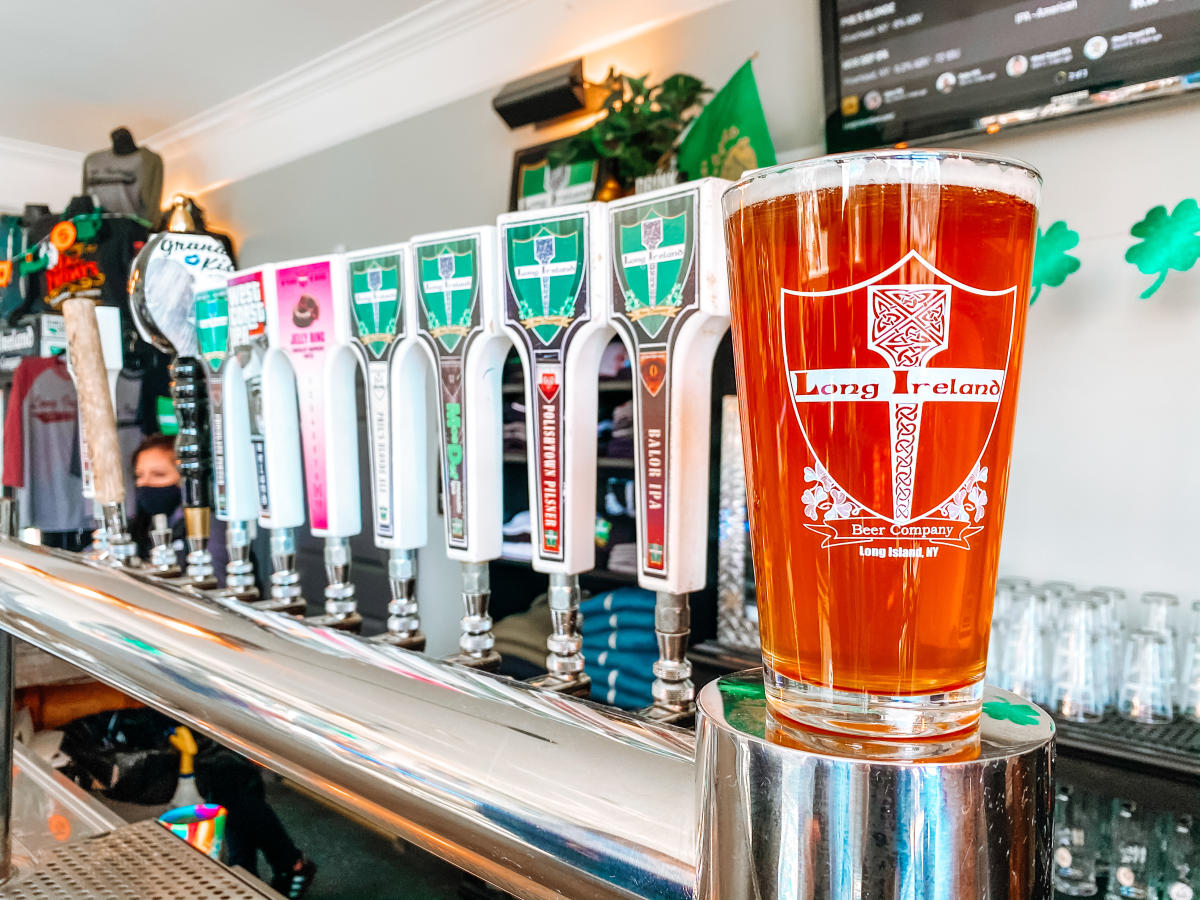 Known as the gateway to the North and South Fork, Riverhead is a vibrant walkable downtown home to restaurants, breweries, mom and pop shops, attractions, hotels, and more. Grab a pint at Tradewinds Brewing Company before stopping by Peconic County Brewery for good beer, food, and fun events. Get a taste of some of the best local beers on their outside deck overlooking the beautiful Peconic River.
Then, check out the brewing scene at the North Fork Brewing Company for craft beers created with regard to seasonal produce and uniquely grown crops (and yeast) that can be found through the North Fork region. As a farm brewery, all ingredients are grown or sourced locally. Another fan favorite, Montauk Distilling Co. in Riverhead offers not only tours of the distillery, but also the firehouse it's located in which has been declared a historic site since 2017. The distillery handcrafts, distills, and bottles in small batches that yield an exclusive taste.
And if you're looking for a fun excursion for a team outing, family reunion, birthday celebration, or bachelor/bachelorette party, Urban Pedal Tours is the best way to pedal around the breweries of the East End of Long Island and a unique way to experience local breweries.
Brewing with the heart and soul of Long Island and a touch of Irish flare is Long Ireland Beer Company. Not only is the ever-changing beer menu superb, but the community-focused initiatives of the brewery have created a huge draw. And, with the MTA Away escorted brewery tour, you get discounted round-trip rail and bus transportation in addition to the beer tastings at Long Ireland Beer Company.
Located in a former potato barn in Manorville next to Waterdrinker Family Farm is the Long Island Farm Brewery. The brewery offers a selection of craft beer brewed on-site using New York state ingredients as well as local cider and wine.
OVERNIGHT STAY OPTION: Make it a weekend getaway by staying at Jedediah Hawkins Inn, Hyatt Place on Long Island/East End, Hotel Indigo Long Island – East End, Aqua by American Beech, or The Preston House.
Greenport/Shelter Island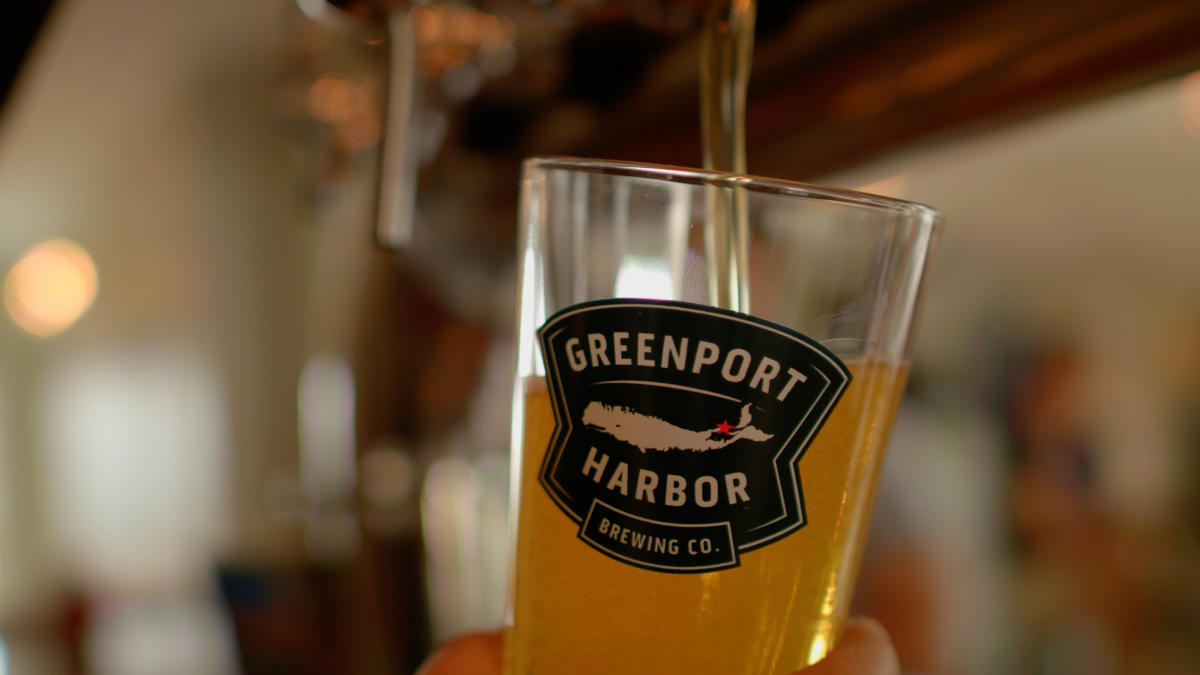 Inspired by the beauty of the North Fork & the Long Island Sound, Greenport Harbor Brewing Company creates each beer and can design to reflect the vibrant life and values of the locals on the North Fork. You can find all the best seasonal beers at one of their two brewery locations in both Peconic & Greenport! Plus, when you take advantage of the MTA Away escorted brewery tour, you get discounted round-trip rail and bus transportation in addition to the beer tastings at Greenport Harbor Brewery on November 19.
Harbes Family Farm & Vineyard in Mattituck is the North Fork's first certified sustainable vineyard and has been handcrafting award-winning wines for the past 13 years. The main Mattituck location also hosts a Wine Barn which was renovated from a rustic 100-year-old potato barn. The Shelter Island Craft Brewery specializes in small batch brews made with locally sourced ingredients. With a selection of over 32 beers to choose from and an ever-changing menu of seasonal beers, this brewery is a year-round destination to visit.
OVERNIGHT STAY OPTION: Make it a weekend getaway by staying at the Shoals, American Beech, The Chequit, The Pridwin, or the Sound View.
Patchogue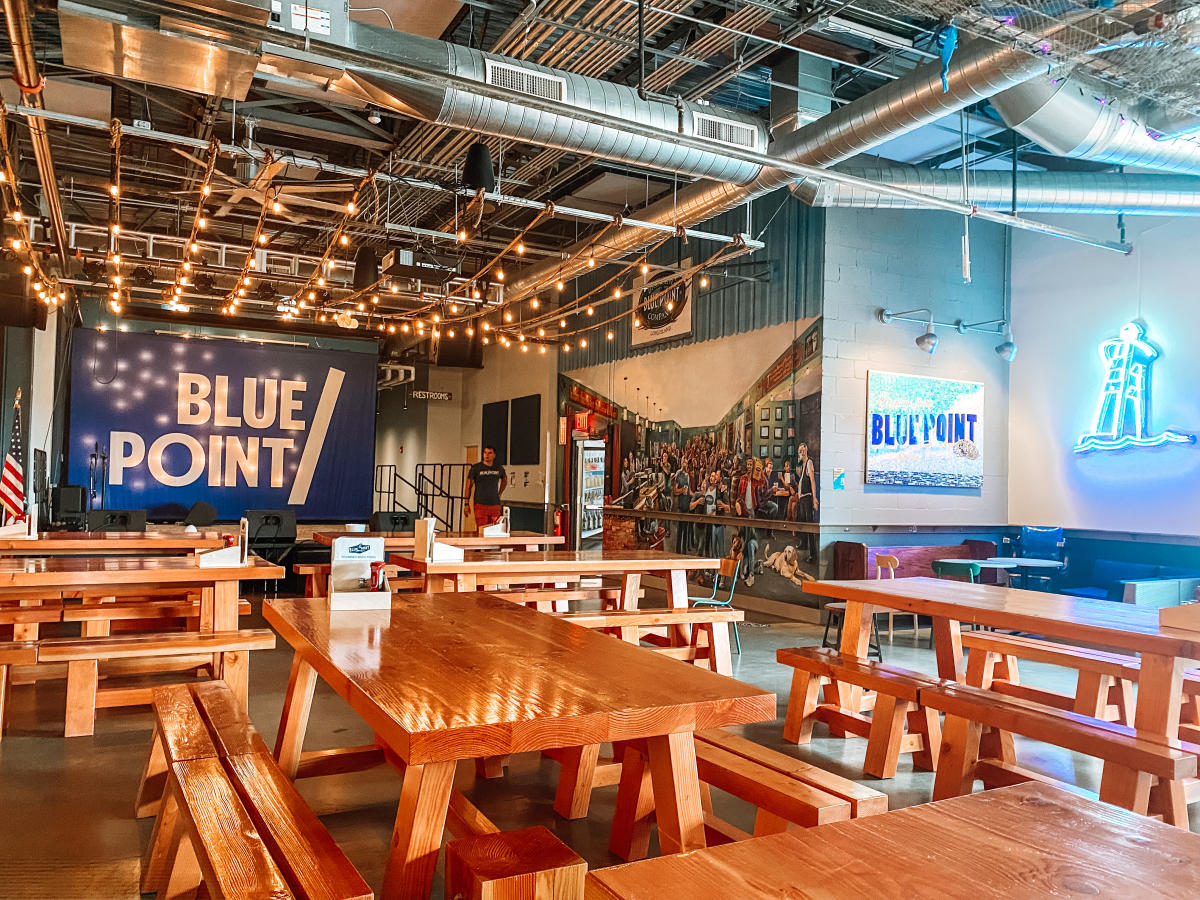 Located in the heart of downtown Patchogue, Blue Point Brewing Company offers classic beers, pub exclusive innovation brews, freshly shucked oysters, live music, and a great time. And every Wednesday, they release a pub exclusive beer fresh from their innovation room. The small batches come from their brewers looking to test delicious "top secret" recipes.
OVERNIGHT STAY OPTION: Make it a weekend getaway by staying at Jake's 58 Casino Hotel or Bellport Inn.
Bay Shore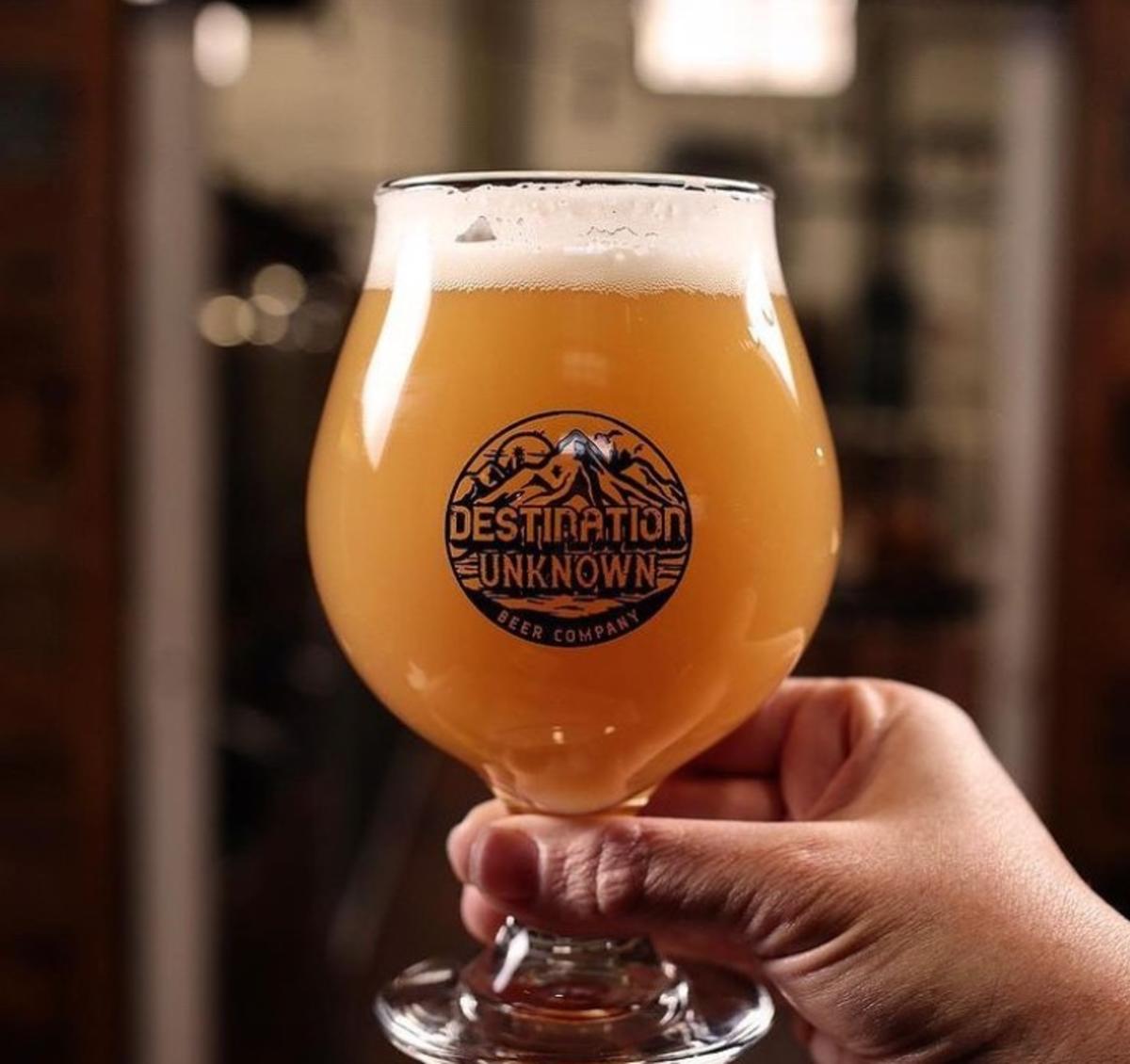 Destination Unknown Beer Company (DUBCO) is located on the South Shore in the thriving town of Bay Shore. DUBCO brews a wide variety of different beers throughout the year with a focus on seasonality and must-have styles like pumpkin beer in the fall. They also offer unique beers such as their hibiscus guava wheat and refreshing fruited sour beers in the spring and summer.
Located in an industrial neighborhood in Bay Shore, the Great South Bay Brewery is home to the infamous Tipsy Tea Line. With over 20 taps and several rotating-taps dedicated to limited release beers, the brewery uses a 4-vessel, 30-barrel system.
OVERNIGHT STAY OPTION: Make it a weekend getaway by staying at Courtyard by Marriott Long Island or the Ocean Bay House.
Huntington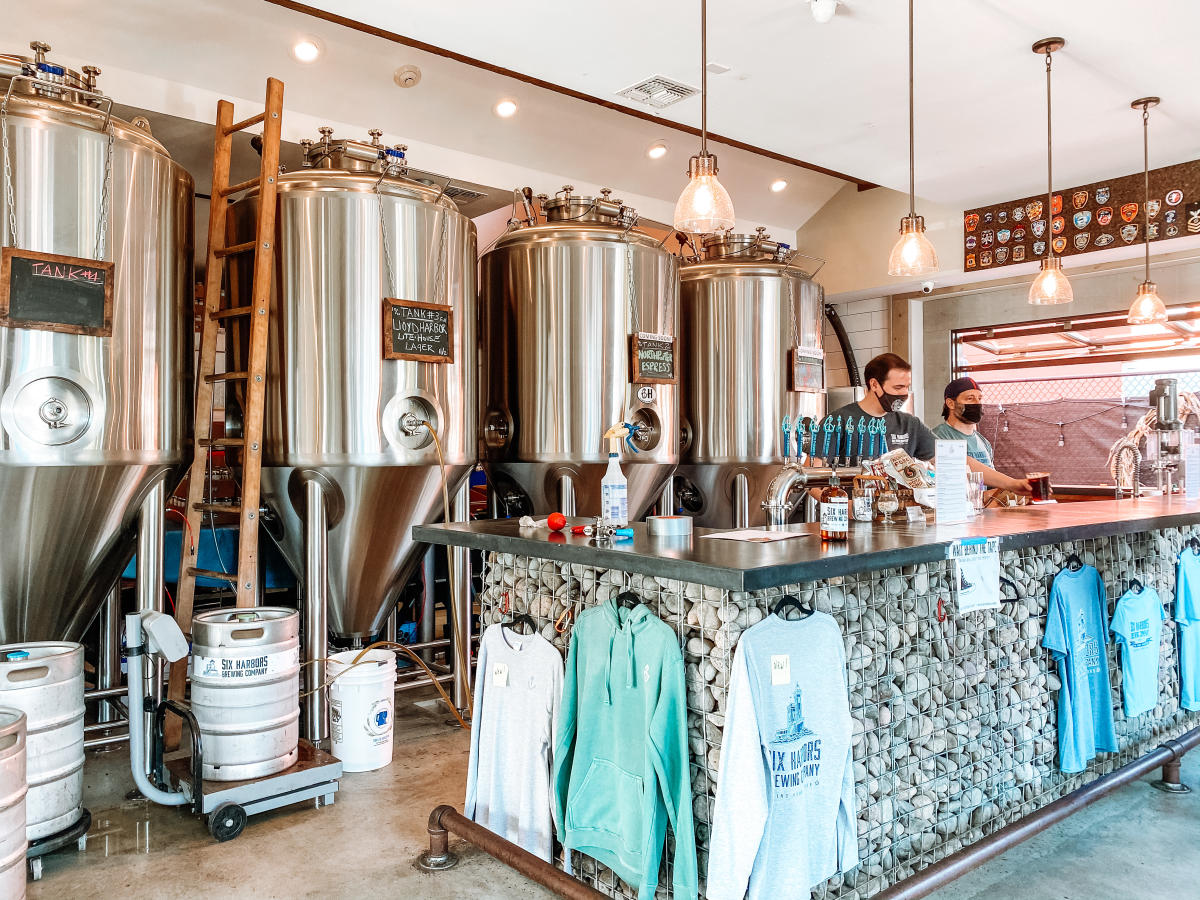 Six Harbors Brewing Company in downtown Huntington is a family owned and operated brewery. Located on one of Long Island's prettiest and vibrant coastline towns of Huntington, it's the town's first and only micro-brewery. A dog and kid-friendly brewery, they're known for their wide variety of beer styles, their welcoming nautical/industrial feel, and their range of fun and engaging events throughout the year.
OVERNIGHT STAY OPTION: Make it a weekend getaway by staying at the Hampton Inn & Suites Huntingtin Downtown, the East Norwich Inn, or Oheka Castle.
Oyster Bay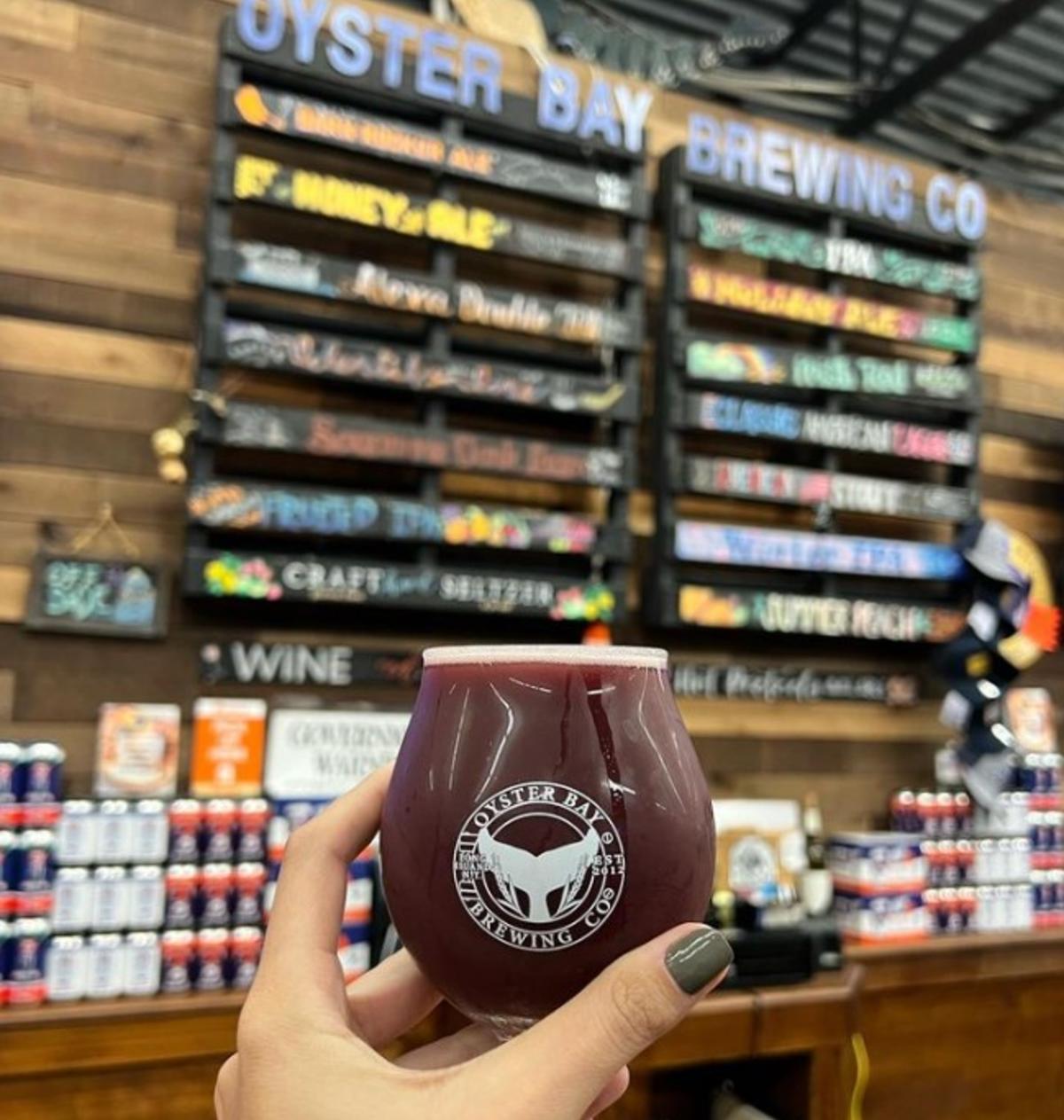 As Long Island's Gold Coast Brewery, Oyster Bay Brewing Company is a micro-brewery dedicated to serving high quality beers and is the creator of Barn Rocker, the Official Beer of Hockey. Oyster Bay Brewing Company's products are thoroughly New York at heart, blending new and old-world techniques with creativity and style. And Wednesdays at Oyster Bay Brewing Company are trivia night! Compete for prizes while enjoying a diverse selection of beer, jokes, good music, and good fun to help you unwind after work.   
OVERNIGHT STAY OPTION: Make it a weekend getaway by staying at the The Mansion at Glen Cove, or the Inn at Fox Hollow.
Farmingdale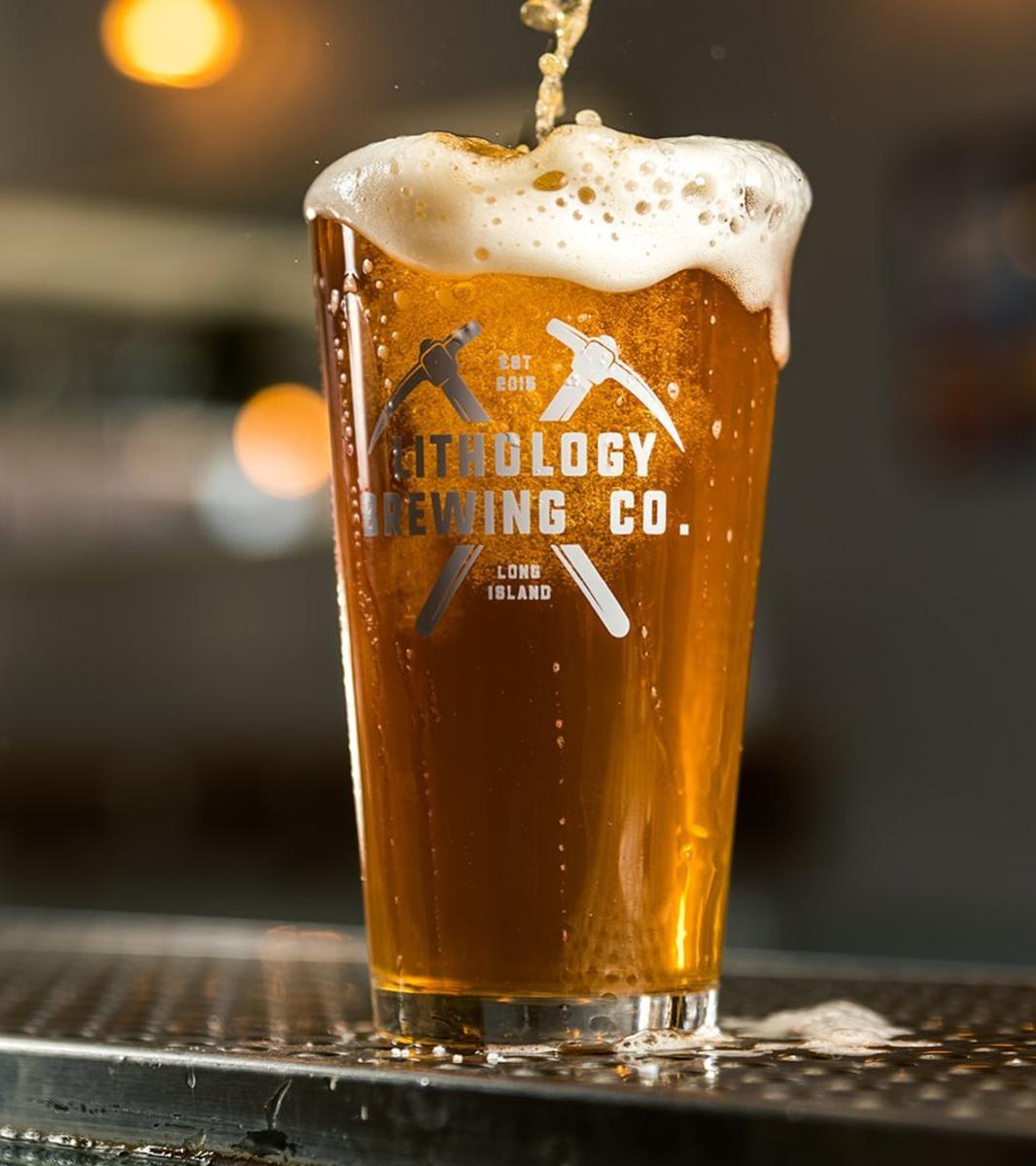 Lithology Brewing Co. in Farmingdale is a licensed New York State Farm Brewery that uses 60% locally harvested New York ingredients for their beer including hops, grain, and their very own yeast strains. Lithology produces four barrels of craft beer at a time, resulting in creative brews and a unique tap line-up.
Adventureland in Farmingdale offers alcoholic beverages at Tony's Tavern with options like a nice cold beer or hard seltzers available in different varieties all season.
OVERNIGHT STAY OPTION:  Make it a weekend getaway by staying at the Homewood Suites by Hilton Long Island - Melville, the Hilton Garden Inn Melville, or the Courtyard by Marriott Republic Airport Long Island / Farmingdale.
Long Beach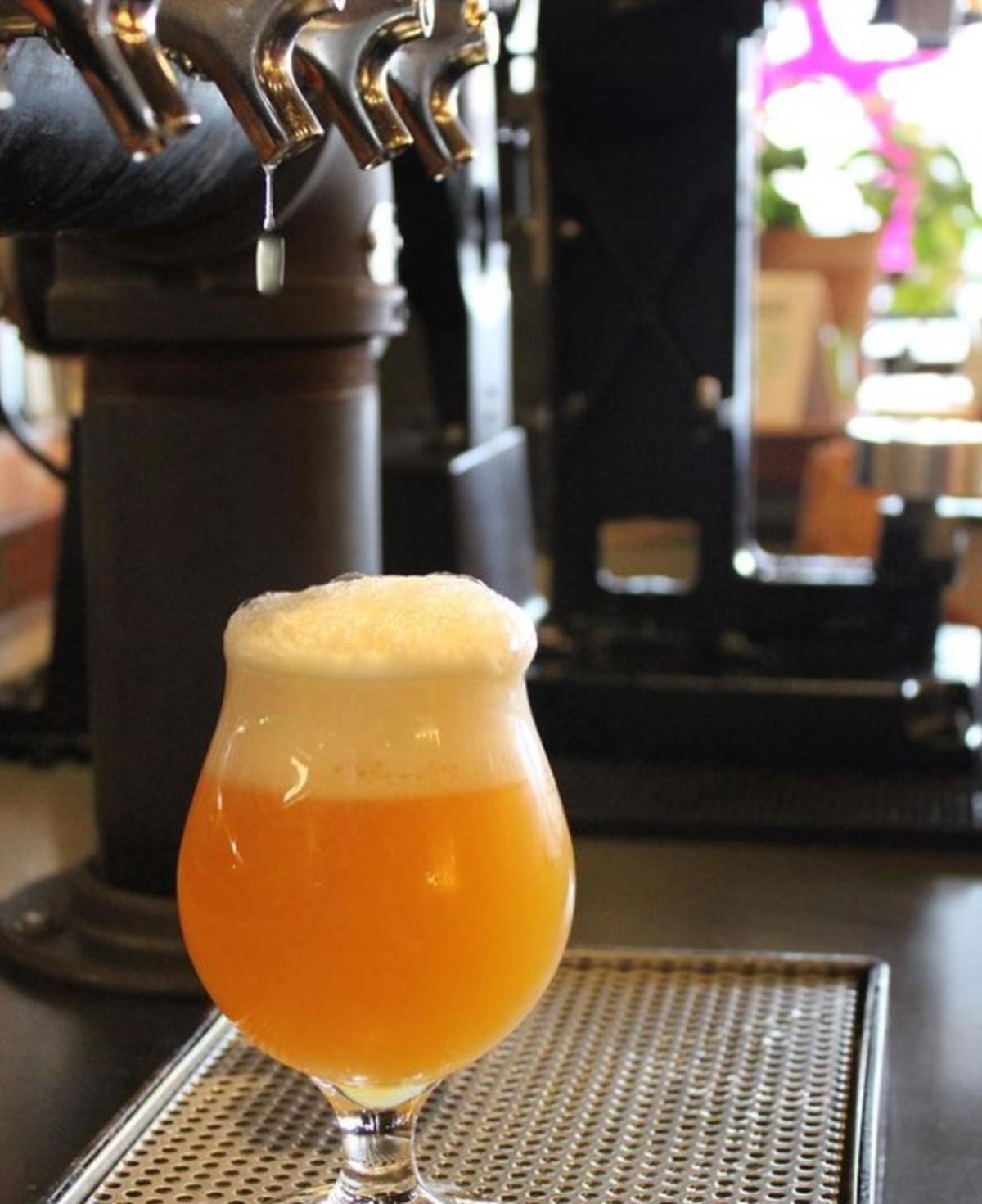 There is nothing better after a sunset bike cruise on the Long Beach boardwalk than to grab a pizza and head into Bright Eye Beer Company for a beer. Grab a Faded Tan Amber Ale after a day in the sun and enjoy some of the unique art Bright Eye has curated on-site from local artists! Seasonal favorites include All County Brown Ale (Traditional Brown Ale with chocolatey, nutty notes).
Barrier Brewing Company is Nassau County's first craft brewery, producing 50+ locally distributed beers with a taproom pouring house and other brews. 
OVERNIGHT STAY OPTION:  Make it a weekend getaway by staying at the Allegria Hotel or the Freeport Inn and Marina.