From General George Washington to President Biden, Long Island has played host to U.S. presidents since the country's origins. Whether it was for a visit during the Revolutionary War, for a highly anticipated presidential debate, or for a vacation on Long Island's east end, history lovers will relish in the many historic sites across our region where you can take a tour and even spend the night.
Follow "The Spy Trail" to see relics from George Washington's Culper Spy Ring made famous by the AMC series "Turn" or visit President Theodore Roosevelt's home at Sagamore Hill.  Dine like a president with a stop at Bill Clinton's favorite lobster shack shack or take a drive by the summer home of President Arthur in Sag Harbor.
Tour the Sagtikos Manor Where George Washington Slept During the Revolutionary War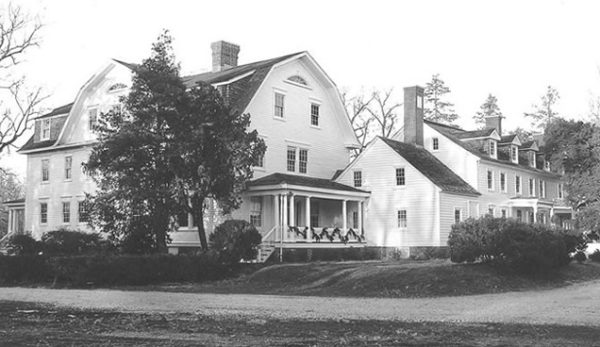 Did you know the popular AMC series TURN is based on actual events that took place on Long Island during the late 1700s? Historic sites from Long Island's Three Village area take you back to the days of 1778 when the region was a hotbed of intrigue under British military occupation.
Travel along Route 25A, the Long Island Heritage Trail which served as the Culper Spy Ring during the American Revolution. President George Washington traveled this same route in a 1790 horse-drawn carriage tour on a mission to thank his Long Island supporters and spy ring for their help in winning the American Revolution. According to his own personal journal, President Washington spent the night at the Sagtikos Manor in Bay Shore during this trip, and it is also where British soldiers and top ranking officers stayed.
Culper Spy Ring
Stop by Raynham Hall Where George Washington's Spy Lived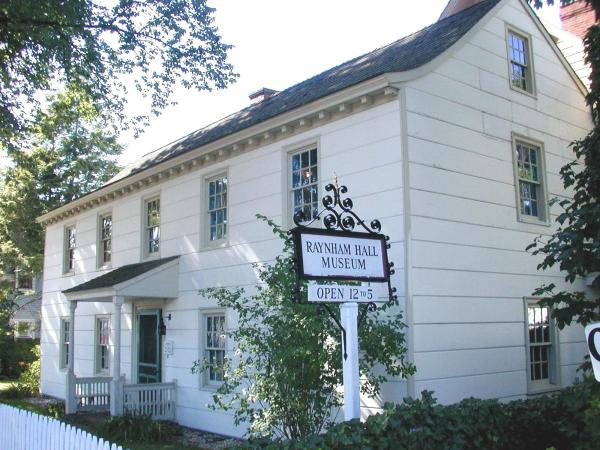 The 1738 structure was the home of Robert Townsend, who joined George Washington's intelligence network in 1779 under the alias of Samuel Culper, Jr. Townsend formed the first link in a chain of agents who came to be known as the Culper Spy Ring.
Using a special invisible ink formula as well as an elaborate numeric code, the spies supplied Washington with critical information via courier to Setauket, Long Island, whence the messages would be carried by whaleboat to the shores of Connecticut, and from there to wherever Washington was headquartered at that moment. Once received, the message would be revealed by Washington with the use of a re-agent solution that would make the message reappear.
Robert Townsend kept his involvement in the Culper Spy Ring a total secret from his family and friends for the remainder of his life. Robert's involvement in the Culper Spy Ring was not uncovered until the 1930s, when historian Morton Pennypacker hired a well-known handwriting analyst to prove the true identity of Culper Junior.
Explore the Brewster House, a Former Revolutionary War Tavern Which Hosted George Washington's Spy Ring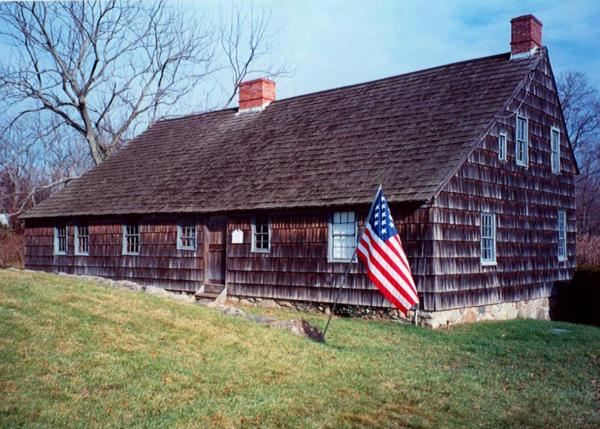 Built in 1665 and considered the oldest house in the Town of Brookhaven, the Brewster House was home to six generations of Brewsters. The house has transformed over the centuries from the one-room cottage to its present saltbox structure. During the American Revolution, Joseph Brewster operated the house as a tavern and general store, entertaining British troops inside.
 American Patriot Caleb Brewster, cousin of the Joseph Brewster and presumably a frequent visitor to the house, was a member of George Washington's Culper Spy Ring during the Revolutionary War. Today, the Brewster House is owned and operated by the Ward Melville Heritage Organization and is open to visit.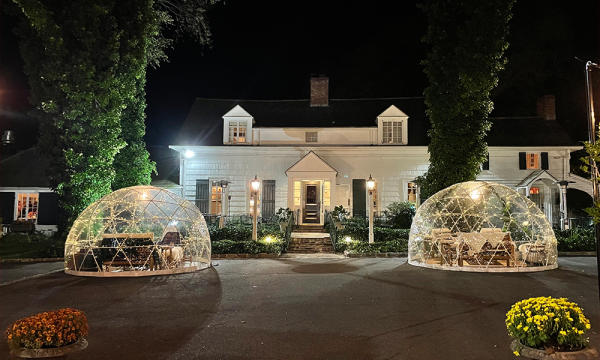 The Three Village area is full of hidden intrigue and stories of how America's first spy ring secretly came together to provide General George Washington with the information he needed to turn the tide of the American Revolution. Scheduled for September 9, 2023, Culper Spy Day, is a dedicated day in which you will have the chance to visit the places where history was made and visit with area groups to learn about the patriots who risked their lives. Culper Spy Day is a collaboration of local historical and cultural organizations that host diverse events to tell the amazing history behind the Culper Spy Ring. After your tour, stay overnight at the Three Village Inn with cottages named after the spies.
Theodore Roosevelt Lived Here along with Joe Biden, Jackie O, and Harry Truman's Daughter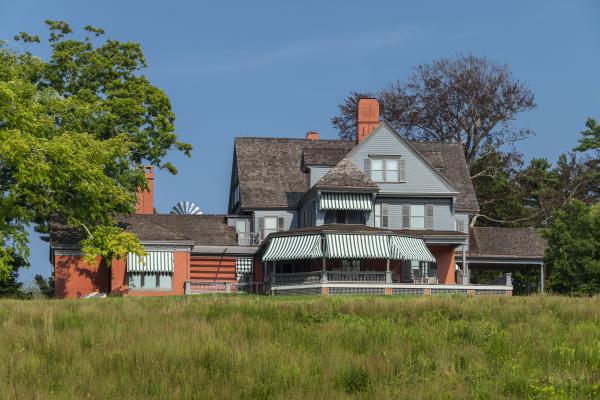 Born and raised in Oyster Bay, President Theodore Roosevelt called Long Island home from 1885 until his passing in 1919. Visit Sagamore Hill National Historic Site, originally constructed by President Roosevelt in 1884 to serve as his "Summer White House." The 23-room Victorian mansion is now home to interactive exhibits and programs that take you through Roosevelt's life.
Joe Biden lived on Long Island, specifically Garden City when he was younger. His first home on Long Island was a "mansion" in Old Westbury, owned by Bill Sheene Jr., his cousin, a nephew of his father. Biden, then three years old, and his parents moved in with Sheene because his family needed a place to live. A year later in the fall of 1946, they moved to a two-story house in Garden City. When Biden was just about five years old, the family moved back to Scranton, Pennsylvania, his father's hometown.
Jackie O. was born in Southampton and spent her early childhood years in Easton Hampton. One of the Hamptons' most famous homes, Jackie O. frequently stayed at the Grey Gardens, home of her aunt and cousin, both named Edith Beale.
Harry Truman's daughter had a house in Sands Point where he visited and was photographed in 1958. Additionally, President Chester A. Arthur who was president from 1880-1885, had a summer home in Sag Harbor.
Franklin Roosevelt Was Governor Here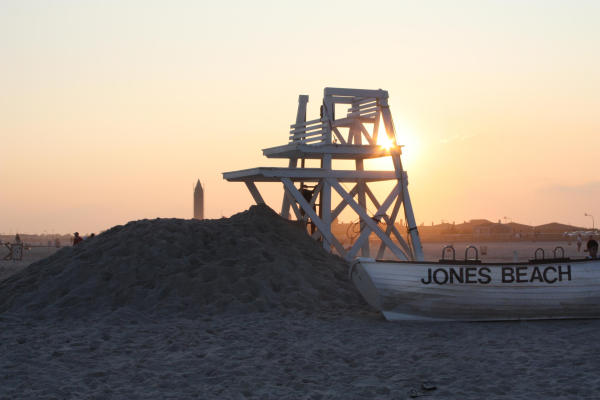 Not only was Franklin Roosevelt the 32nd President, but he also started as governor of New York State. President Franklin Roosevelt was instrumental in the opening of Jones Beach State Park, where he was a principal speaker at the opening day on August 4, 1929. You may spot the West Bath House at Jones Beach which Franklin Roosevelt helped construct in 1930.
In addition to its historical past, Jones Beach has much to offer, from iconic summer concerts at Northwell Health Theater, the famed holiday light show, and of course, the actual beach itself.
Visit where Barack Obama and Ronald Reagan Gave Presidential Speeches and Participated in Presidential Debates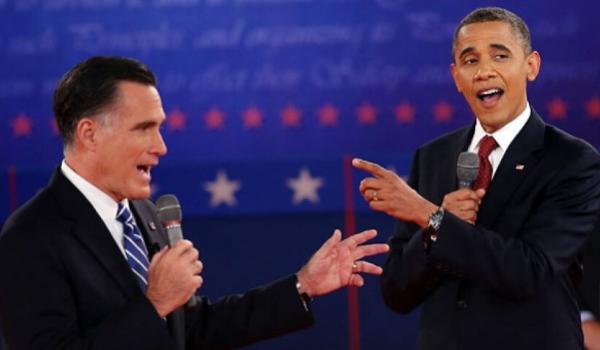 In October 2012, those lucky enough to garner a desired seat watched 44th President, Barack Obama and Mitt Romney debate right here on Long Island at Hofstra University. Located in Hempstead, the university has been the proud host of three Presidential debates, including the most recent election in 2016, making it the first university to ever host three consecutive debates. The campus was also home to George H.W. Bush's speech in 1997 where he spoke in front of 1,500 people as part of a three-day conference and Jimmy Carter's speech to high schools at Hofstra University in 1990.
President Lyndon B. Johnson made a speech at Salisbury Park (now Eisenhower Park) in East Meadow in 1966 to a crowd of between 10,000 and 15,000 people. Not too far in Uniondale, President Ronald Reagan visited Long Island in 1984 to speak at the opening ceremony for the International Games for the Disabled at Mitchel Park in Uniondale.
President Ford gave a speech in front of a crowd of 16,000 people at the Nassau Coliseum in 1976 during a series of three campaign stops on Long Island. President Nixon also gave a speech on Long Island at the Nassau Veterans Memorial Coliseum in 1972 to a crowd of about 14,000 spectators.
Dine Like a President at Long Island Restaurants Frequented by Bill Clinton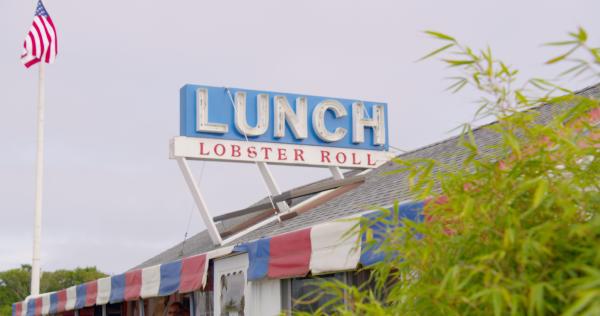 Lobster rolls are synonymous with a Long Island summer, and it goes without saying no bucket list is complete without one (or a dozen). There are several famed spots on Long Island's East End like Shinnecock Lobster Factory in Southampton or The Lobster Roll (LUNCH) in Amagansett where everyone from Bill Clinton to Jerry Seinfeld has pulled over and dined at the roadside retro shack.
Fun Fact: During one of his Long Island visits in 2004, Bill Clinton stopped by historic Huntington to sign copies of his memoir at the Book ReVue (and Jimmy Carter also made Huntington the first stop on his national book tour in 1996, signing copies also at the Book ReVue).
Stay the Night at a Hotel Slept in by John F. Kennedy, George Bush, and the Clintons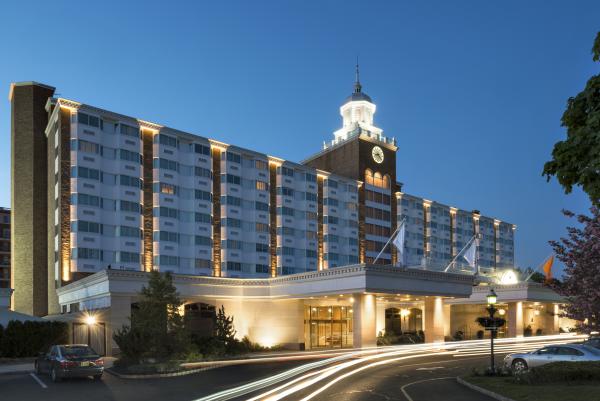 The Garden City Hotel has hosted many U.S. presidents including John F. Kennedy in 1959, George Bush in 2010, and Bill and Hillary Clinton in 2016 while the Canoe Place Inn in Southampton has a presidential history including Henry Ford, Theodore Roosevelt and his fifth-cousin President Franklin Delano Roosevelt.
Gurney's in Montauk is where President Richard Nixon wrote his acceptance speech at Skipper's Cottage and the historic Milleridge Inn in Jericho is where many presidents have stayed to eat with the Inn's origins traced back to before ethe time of the Revolutionary War.