Wagons filled to the brim with apples, pumpkins, and freshly baked pies can only mean one thing...it's officially November on Long Island! Here's a list of go-to events and activities for the month as we gear up for the holiday season. Be sure to tag #DiscoverLongIsland in your November adventures so we can share in the fun.
Things to do in Long Island this November
1) Your drive-thru adventure awaits at the Nassau County Museum of Art Winter Lantern Festival: A Bug's Night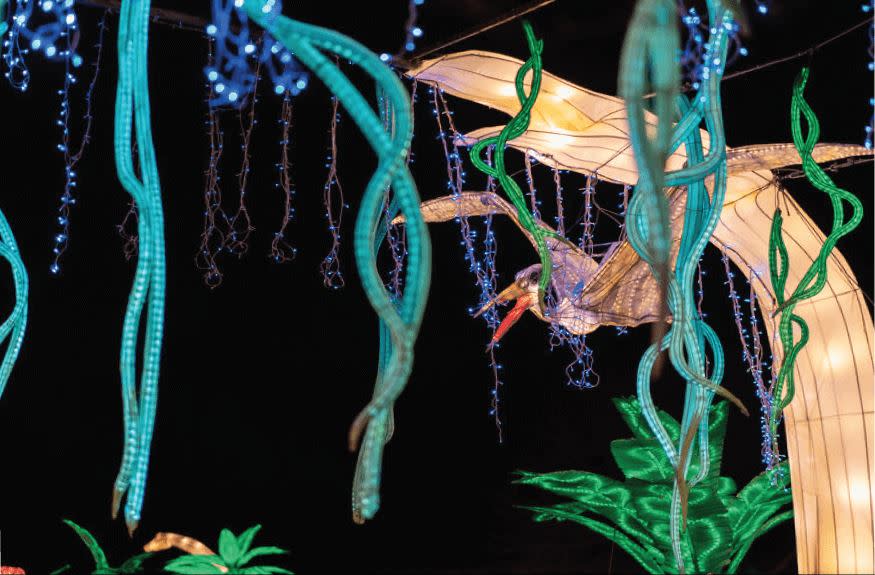 From now through January 9, 2022, art appreciators will want to head on over to the Nassau County Art Museum (1 Museum Drive in Roslyn Harbor) for NYC Winter Lantern Festival's first visually immersive drive-thru experience! Cruise through over 20 acres of vivid handmade lanterns, projection mapping, and holiday lights in this unforgettable luminescent event. Tickets are required ($34.99-$59.99 per car) in advance, please see the Nassau County Art Museum website for ticket reservations or more information.
Event dates: October 22nd to January 9th

Long Island restauranteurs are bringing you eight days of delicious deals this November 7th through the 14th for LI Restaurant Week. This year, nearly 100 restaurants all across the region are getting involved, from Rockville Centre to Rocky Point and everywhere in between. Notable participants include Small Batch, City Cellar, Red Salt Room, Cooperage Inn, The Linwood, and many more.  Savvy epicureans can score a five-star three-course prix-fixe meal for $25 to $42 (depending on the course selection, some dishes may cost extra) or a two-course lunch for just $20! For a list of participating restaurants, please visit www.longislandrestaurantweek.com.
Event dates: November 7th-14th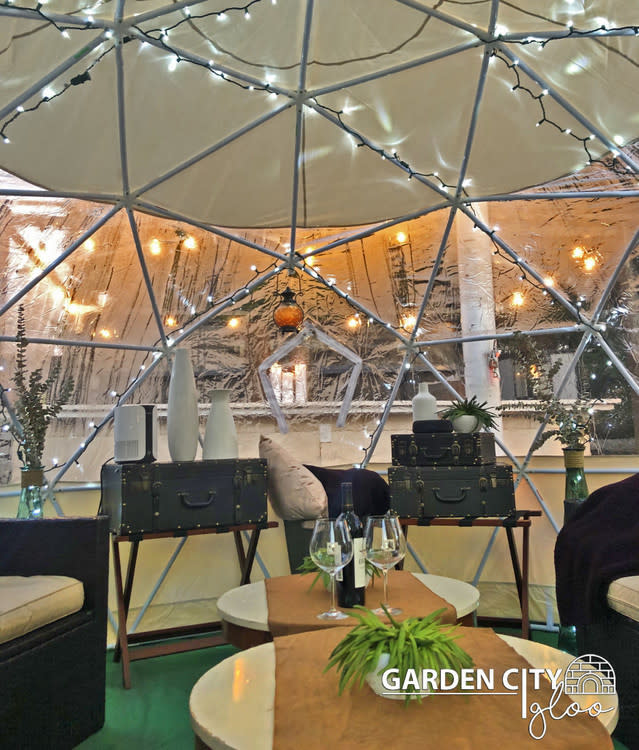 Your G.N.O is getting a major upgrade this winter all thanks to the Garden City Hotel. The hotel's private igloos and canopy seating will provide guests with an elegant outdoor dining experience under the stars complete with an air purifier, heater, music, and pre-ordered menu package. Each igloo can comfortably seat up to four people, while the canopies can accommodate up to 10 people. Space is limited so be sure to book your reservation ASAP.
Event dates: November 4th through March of 2022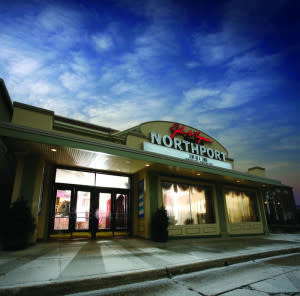 Starting November 11, the perennial favorite, Irving Berlin's "White Christmas", will be playing at the historic John W. Engeman Theatre in Northport. Showtimes run through the beginning of January, so if you can't make it before the holidays or want to gift tickets this season, don't fret! Other seasonal performances include a live performance of "Frosty" (playing November 21 through January 2) and "Disney's Frozen Jr." (showtimes begin on January 29 and run through the end of February). Ticket prices range from $20 to $75 depending on the show.
Event dates: November 11th to February 25th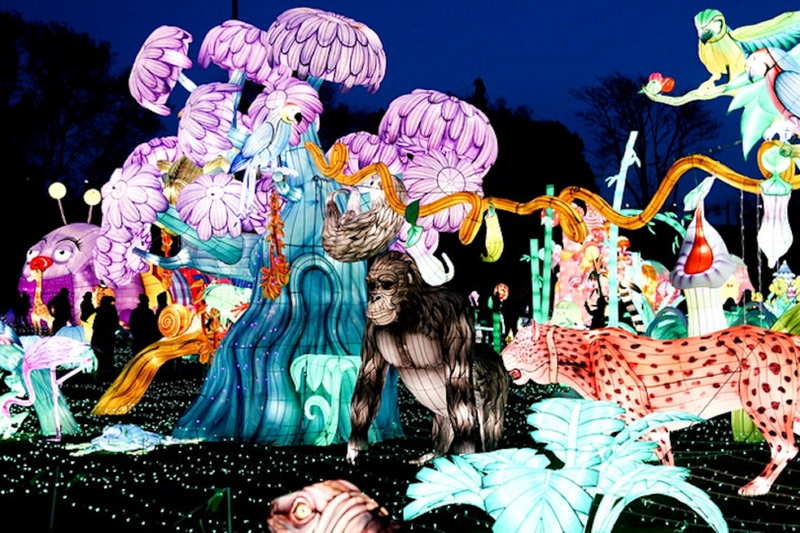 Starting Friday, November 12th, the LuminoCity Festival will light up Whitney Pond Park (133 Valley Rd. in Manhasset) with its extravagant display of magical holiday decorations and lights. This is the first time ever that Lumi and the team will be set up on Long Island and the theme of this year's event is "Shine Again!". Tickets ($27 per person) are needed in advance and are limited, so if you want to experience this fantasy-filled immersive wonderland, visit the LuminoCity Festival website ASAP.
Event dates: November 12th to January 9th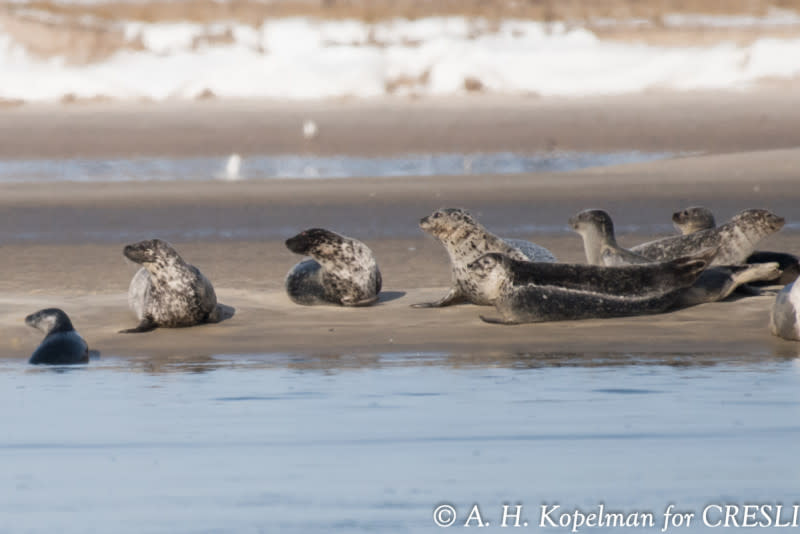 It's the most wonderful time of the year...CRESLI (Coastal Research and Education Society of Long Island) Seal Walk season is back! Starting November 20th and running through February 25th, CRESLI invites you to join its team as they observe, photograph, and learn about Long Island's seal population. Since these walks started in 2006, CRESLI has recorded over 28k seal encounters! The walk leaves from Cupsogue Beach County Park (975 Dune Road in Westhampton Beach; the far western end) and extends for just over 1 mile, takes roughly one to one-and-a-half hours from start to finish, and is perfect for families.  The suggested donation for entry is $5 for adults and $3 for those under the age of 18. Registration is required but donations are not, please see the CRESLI site to register or for more information.
Event dates: November 20th to May 11th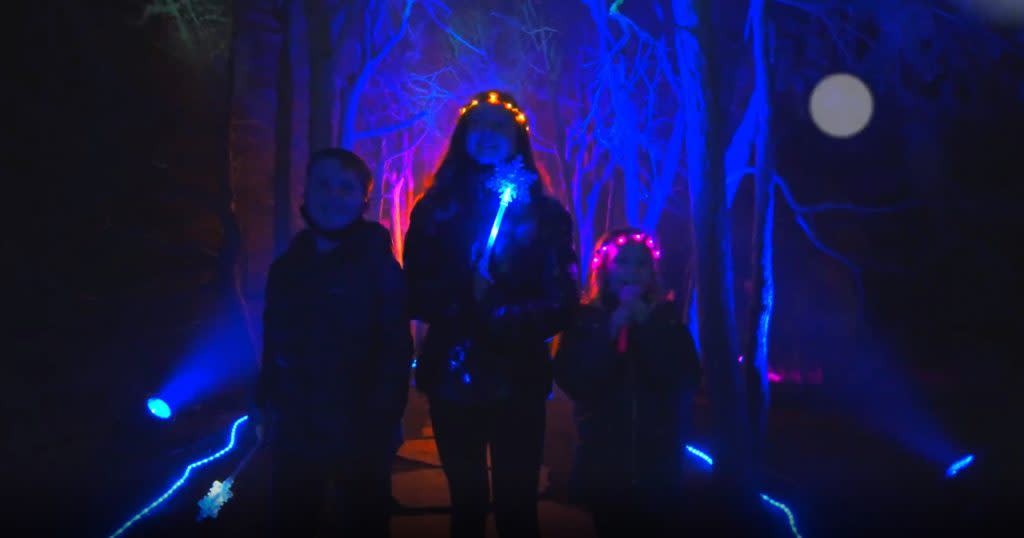 For the first time ever, Lightswitch (a collective of internationally-recognized lighting, media, and visual designers) is hosting Shimmering Solstice--a seasonal sensation of sights and sounds! Guests will be enchanted as they walk the beautifully lit up paths of Old Westbury Gardens that lead through the world-famous Walled Garden, Rose Garden, South Lawn, and Allée. For the finale, a spectacular projection show will be displayed onto the south face of the Westbury House. This is more than just an impressive light show, it's a winter festival where guests can enjoy a menu of festive food and drinks, set to a magical playlist and dazzling lights. Tickets (prices range from $16.95-$32.95) are required for entry and it's recommended you get them in advance by visiting the Shimmering Solstice site.
Event dates: November 20th to January 9th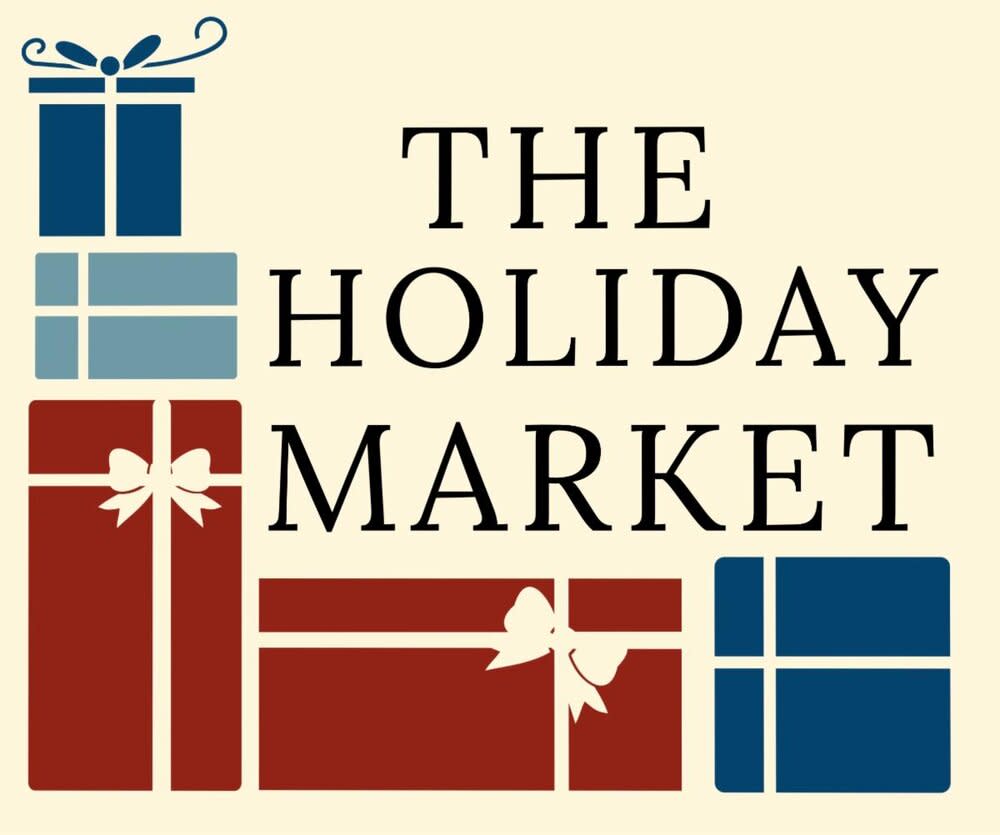 The Holiday Market at Gallery North (90 N. Country Rd, Setauket) is the place to be if you're looking to fill your holiday gift quota. Here, the works of local artists, musicians, eateries, and other Long Island artisans will be on display and available for purchase. Shoppers will find a diverse selection of affordable and exciting, original paintings, prints, photography, ceramics, pottery, woodwork, glassware, artisan-created jewelry, handmade crafts, decorations, clothing, and so much more.
Event dates: November 27th to December 15th
On weekends in November and December, the Long Island Game Farm (489 Chapman Blvd., Manorville) invites you and your family to take a walk with a wallaby! This adorable marsupial meet-and-greet is included with the standard park admission ($14.25 to $ 18.75 per person) and is a phenomenal educational opportunity for kids, tweens, and even adults. For more information on the walk, ticket pricing, and the other wild attractions found here, please visit www.longislandgamefarm.com.
Event dates: Weekends in November and December
10) Snap a pic with Santa during his visit to Babylon Village later this month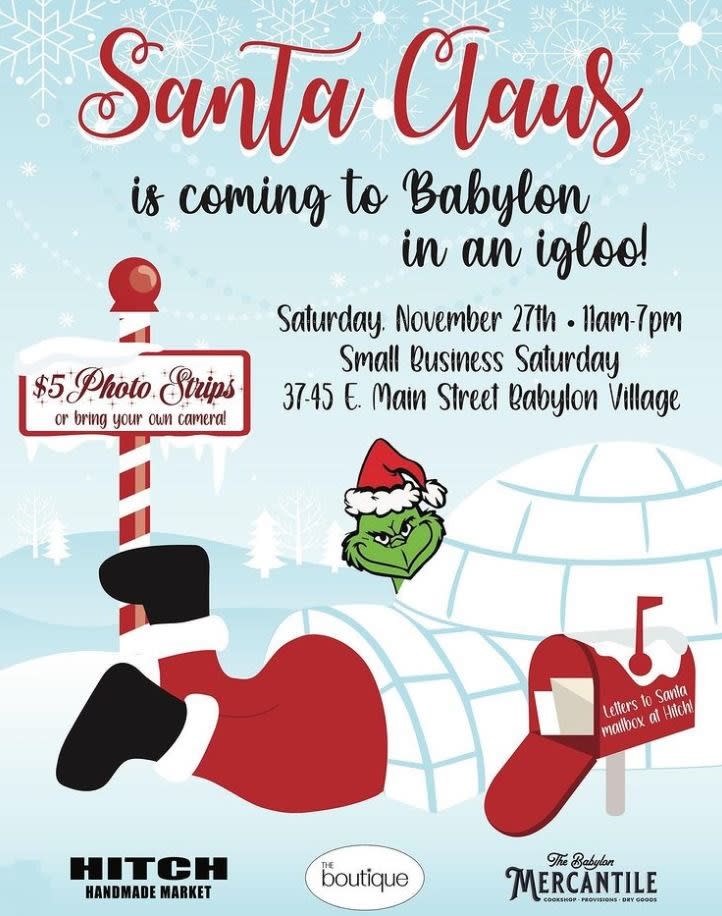 Santa Claus is comin' to town! The Saturday after Thanksgiving, the one and only Santa Claus will be hanging out in his very own igloo set up in Babylon Village with a very special guest, the Grinch. Eventgoers can choose to take their own photo or purchase a keepsake photo strip for $5, whatever you do, don't forget to mail your letters to Santa in the mailbox at Hitch.
Event date: November 27th from 11 a.m. to 7 p.m.
For more holiday and winter events, click here.