Looking for something to do on Long Island this month? From Valentine's Day getaways to Winterfest, these exciting and family-friendly seasonal activities are sure to cure the winter blues. So grab your friends, your kids, and your keys because these limited-time adventures are waiting for absolutely nobody.
Best things to do on Long Island in February 
1) Commemorate Black History Month with the Roosevelt Field Aviators pop-up Exhibit (Garden City)
In honor of Black History Month and the 20th anniversary of the Cradle of Aviation Museum, Roosevelt Field has installed limited-time exhibits that incorporate eight large panels of historic photos from the Cradle of Aviation museum's archive that celebrate the famous air field in addition to many of the brave and culturally diverse aviators from the 1920s & 1930s.  The exhibit will also feature an NFT collection.
Check it out: Panels can be found as follows:
North Court
Macy's Court near Tourneau
Nordstrom Court
JCPenney's Court
Dates: February 5th through the 27th 
Price: Free
2) Have a ball learning at the Long Island Children's Museum (Garden City) 
Artfully housed in a former airplane hangar, the award-winning Long Island Children's Museum is a creative, innovative and inspiring destination for children and their grown-ups. With 44,000 square feet of indoor and outdoor exhibit space (including 12 galleries, a sensory garden, and two additional art exhibit spaces) and a state-of-the-art theater, families have ample opportunities to play and learn together in a nurturing environment. The museum will also be hosting special events and seminars throughout the week, be sure to review the calendar of events (linked below) before stopping by to ensure that you're making the most of your visit.
Price: $15 per person (free for LICM Members) 
3) Take a walk with the wallabies at the Long Island Game Farm (Manorville)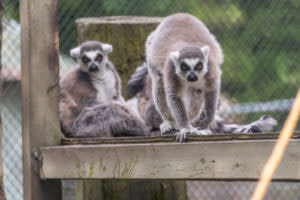 On weekends during the winter months, the Long Island Game Farm invites you and your family to take a walk with a wallaby! This adorable marsupial meet-and-greet is included with the standard park admission and is a phenomenal educational opportunity for kids, tweens, and even adults. For more information on the walk, ticket pricing, and the other wild attractions found here, please visit www.longislandgamefarm.com.
Dates: Weekends throughout the season 
Price: $14.25 to $18.75 per person
4) Sip on the sweetest deals all month long with various event specials at Sannino Vineyard (Cutchogue)
Enjoy a pairing of four Petite + Sweet custom Macarons and four Sannino Estate Wines, come in any time during February 11th or 27th day from 12 p.m. to 6 p.m. to sample your pairing ($40 per person/$34 per Wine Club Member). On February 13th from 11 a.m. to 6 p.m., the vineyard is partnering with beloved North Fork Doughnut Company to offer a one-of-a-kind wine and doughnut pairing that includes three specially-crafted doughnuts alongside three Sannino Estate Wines ($40 per person/$34 per Wine Club Member). Care less about sweets and more about savory treats? Sannino is hosting a BYOB (Build Your Own Cheeseboard) event on February 25th from 6 p.m. to 8 p.m. Each guest will receive a personal cheese platter, a glass of Sannino wine, and professional instruction on how to make the best charcuterie presentation ($30-$80 per cheeseboard depending on group size).  Advance registration and tickets are required for all events, click here to sign up.
Dates: February 11th & 27th (Macaron + Wine pairing), February 13th (NoFo Dough Co. + Wine Pairing), February 25th (BYOB)
Price: $30-80 per person depending on the event
5) Satisfy your need for speed at RPM Raceway (Farmingdale)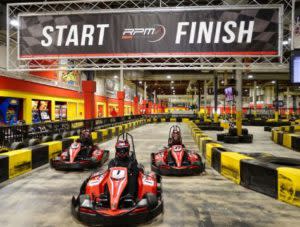 RPM Raceway is Long Island's state-of-the-art indoor racing facility that features two quarter-mile tracks designed for all-electric karts that can reach speeds near 45 MPH. Ideal for families, birthday parties, and corporate events, RPM allows 10 drivers per circuit to race for the winning title. Afterwards, head on over to the on-site arcade for even more fun and games!
Price: $30 per race for non-members (Save $5 off your first race with the Downtown Deals Travel Pass) 
6) Join the Vanderbilt Museum select dates this February for exclusive educational workshops (Centerport)
Celebrate the Year of the Tiger on February 12th at the Vanderbilt Museum with traditional crafts, dancing, and a visit to the collections. The museum is also hosting a mini art history lesson with a search for portraits in the historic mansion complete with a selfie workshop on February 21st. You also won't want to miss the Bulb Botany and Winter Blossoms event that compare the ways living things get energy, examine plant bulbs, and learn all about winter flora on February 23rd. There are multiple workshop start times and the workshops are geared toward children in kindergarten through fourth grade. Registration is required before entry and space is limited, reserve your spot at a workshop by clicking the link below.
Date: February 12th (Year of the Tiger workshop), February 21st (Portraits & Mixed Media Collage "Selfie" workshop), and February 23rd (Bulb Botany and Winter Blooms workshop) 
Price: $20 for non-members, $18 for museum members
Register online
7) See Plaza's Broadway perform Rainbow Fish: The Musical at The Showplace at Bellmore Movies or Elmont Memorial Library Theater (Bellmore and Elmont)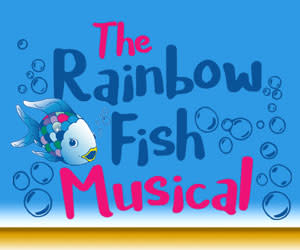 With shiny, multi-colored scales, Rainbow Fish is the most beautiful fish in all of the ocean, and the only one of their kind. When Rainbow Fish refuses to share his vibrant, shimmering scales, the whole ocean seems to turn against the vain creature. Unhappy that no one adores him anymore, the Rainbow Fish seeks out the wise Octopus, who helps him learn that it's far better to be admired for being kind than for being beautiful. See the family favorite storybook adventure performed live by the cast of Plaza's Broadway at The Showplace at Bellmore Movies and the Elmont Memorial Library Theater select dates this February, tickets are on sale now!
Dates: Multiple showtimes on February 13th and 21st (Bellmore), 23rd and 26th (Elmont)
Price: $15 per person
8) Discover Long Island's longstanding maritime history at the Long Island Maritime Museum (Sayville)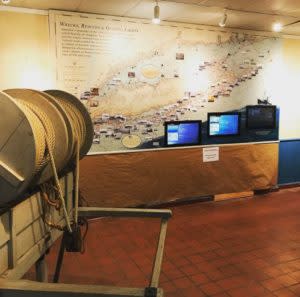 Join Long Island's Maritime Museum for mid-winter break specials the week of February 20th. These limited-run events are geared towards children in first through fifth grade, but can be enjoyed by almost anyone. Some of the specials offers include a scavenger hunt at the museum, winter crafts, and interactive story times. For more information or to register for a session, click the link below.
Dates: February 21st through the 25th
Price: $5 per child per class
9) Make a splash at the Long Island Aquarium during its "Winter Funcation" event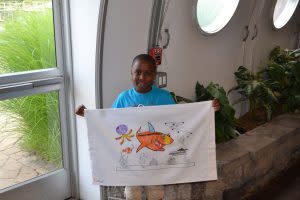 Need a break from your kids? Drop them off for some Winter Break Fun at the Long Island Aquarium!  Kids ages 5-11 will tour the Aquarium, including the Butterflies, Bugs & Bees habitat, feed the sting rays, check out the Sea Lion Show, visit the Arcade, watch a movie, make a craft and enjoy so much more!  You can send your child for the entire week, or just for a day or two.  You'll be assured that your child is having a good time in a safe, fun and educational environment.
Dates: February 21st through the 25th
Price: $200 per child for the week, $50 per child for the day (lunch can be included for an additional fee)
10) Sing your heart out at one of the many upcoming concerts at UBS Arena (Elmont)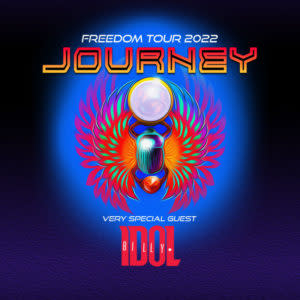 This February, Journey's Freedom Tour stops at Elmont's new UBS Arena with special guest Billy Idol. Tickets are on sale now, grab them while you still can!
Dates: February 25th 
Price: Ticket prices vary, see site for details 
11) Grow your knowledge with in-person or virtual STEM workshops at the Long Island Explorium (Port Jefferson) 
The Long Island Explorium is offering exciting and unique virtual and in-person classes for elementary level students this winter break. IN-PERSON WORKSHOPS: Join us each day for a unique 90-minute DROP-OFF Program that includes a workshop plus free play at the museum from February 21st through the 25th. The workshops are designed for children in 2nd Grade to 6th Grade and space is limited to 5 students per workshop day for maximum social distancing and workshop participation. VIRTUAL WORKSHOPS: Join us each day for our hour-long interactive online workshops where we challenge you to discover, design, and explore innovative STEM projects from February 21st through the 25th. These programs are also geared toward children in grades two through six. Space is limited to 10 students per class for personalized class interaction and the deadline to register is February 18th but Registration will close sooner when fully booked. Sign up today with the link below!
Dates: Febraury 21st through the 25th from 10 a.m. to 11 a.m. (virtual classes) and 1 p.m. to 2:30 p.m. (in-person workshops) 
Price: $25 per student per class